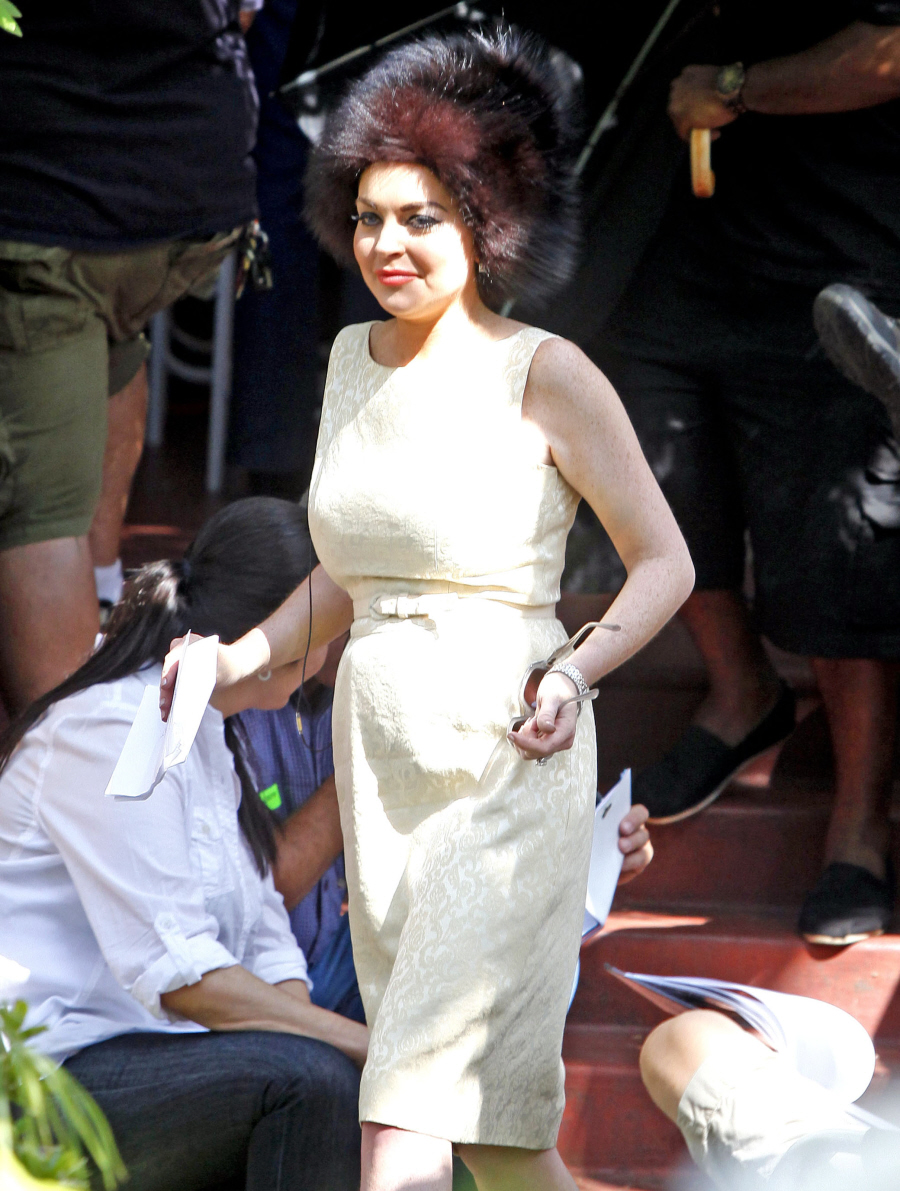 As everyone predicted, the production of Lifetime's Liz & Dick is an unmitigated disaster. All of us knew it would be, and it's nice that Lindsay Lohan shows consistency in one thing: being an inconsistent, cracked-out trainwreck of a human being. I believe the entire shoot of Liz & Dick was supposed to consist of about four or five weeks of filming. Barely two weeks had gone by before Lindsay 1) flashed her nips for the scores of paparazzi she had invited to the set, 2) drove herself around in violation of the terms of her insurance policy, 3) Got into a cracked-out accident that was completely her fault, 4) Lied to the police about the accident, which alone could trigger a violation of her probation, 5) Attempted to call in sick because she had been partying so hard, only to have the producers call her out and send doctors and an ambulance, 6) Lied AGAIN about her schedule and how hard she's been working. And that's just the stuff we know about, you know?
So, a few days ago Deadline reported that the unions are now getting involved after Lindsay made her cracked-out claims of working "85 hours in 4 days". The union investigations found that the average week consisted of 70-75 hours of work spread out over five or six days, and that's just for the non-actors. Besides all of that, people involved with the production have now started running to the tabloids to complain about Lindsay's crackie work ethic, her temper tantrums and her diva behavior. Oh, and her "Dick" hates her too:
Word from the set of 'Liz & Dick' is that Lindsay Lohan is clashing with her costar Grant Bowler. Apparently, she was biased against Grant from the beginning, having delusionally believed her own star power was worthy of leading men like Gerard Butler, Robert Downey Jr., Mark Wahlberg and even Brad Pitt.

Consequently, she's been so mean to Grant that her comeback is in jeopardy.

"The crew is fed up with Lindsay because they have to spend so much time dealing with her diva antics and, in turn, trying to soothe Grant's battered ego," says our source.
[From Star Magazine, print edition]
Poor Grant Bowler. You know he had no idea what he was in for when he signed up for this mess. The Enquirer had a bitchy story too:
Lindsay Lohan has been a nightmare on the set of 'Liz & Dick' and everyone is working round-the-clock to finish the film before she self-destructs, sources say. Lohan is often late, can't concentrate and flubs her lines, insiders say.

"Most days she shows up two hours late and she rarely knows her lines. A production assistant has to feed them to her," said a set insider. "She's completely unfocused and she keeps running over to the director, but he doesn't have a clue how to handle her. The footage so far has been just awful."

Meanwhile, the film's producer Larry A. Thompson is trying to keep his concerns in check, said the insider.

"He had a hell of a time obtaining insurance for the shoot and is on tenderhooks every day that something is going to happen to Lindsay," explained the insider. "If that's the case, they'll have to shut down the production!"

The producer said he was forced to buy pricey insurance for Lindsay since she's done five different stints in drug rehab. Filmmakers cringed when Lindsay slammed her Porsche into a truck on June 8, and the accident is being investigated and it could lead to her probation being revoked.

Said the insider: "If the judge rules that she violated her parole and sends her to jail, Lifetime is looking at a $5 to $6 million washout."
[From The Enquirer, print edition]
So… she's hours late to the set, she's too crackie to learn her lines and she basically just wanders around, strung out or high. And shockingly, "The footage so far has been just awful." Yes, that's something we aren't talking about enough – even if you get past all of the stories about the Cracken being such a mess and such a disaster, it's not like anyone can say "But it's worth it because she's putting all of the good stuff on the screen." She's not. The TV movie is going to suck too. Oh, well. We tried warning you, Lifetime. When you lay down with crackie dogs… you wake up with crackheads.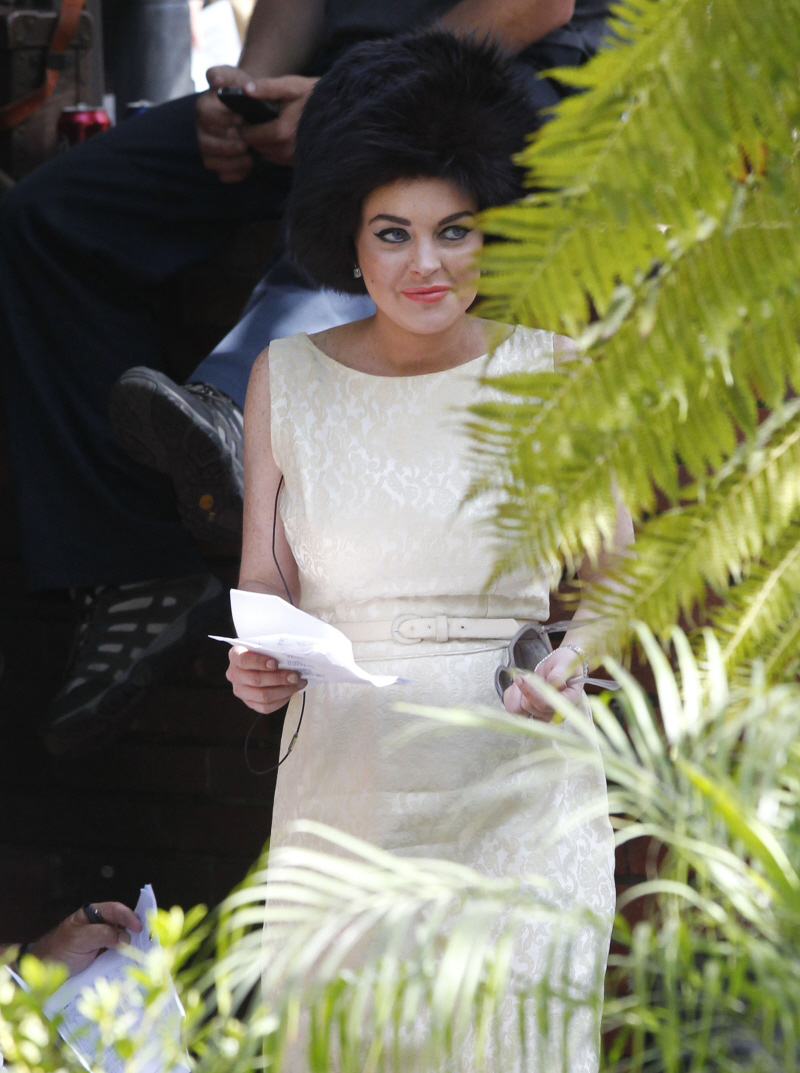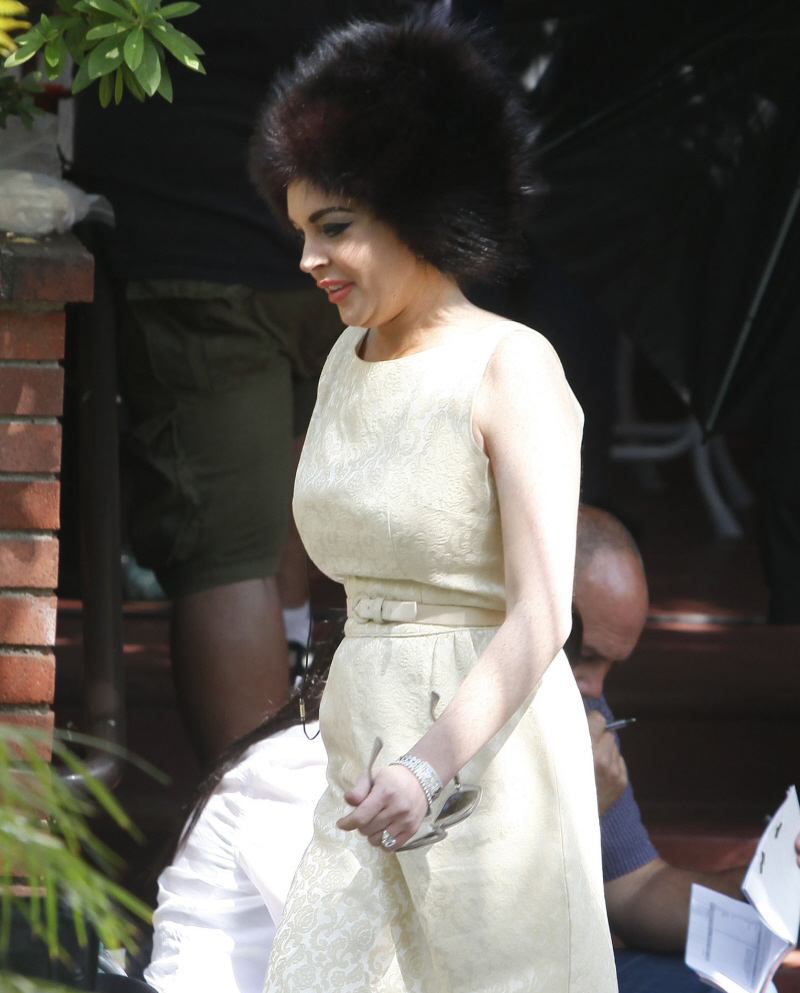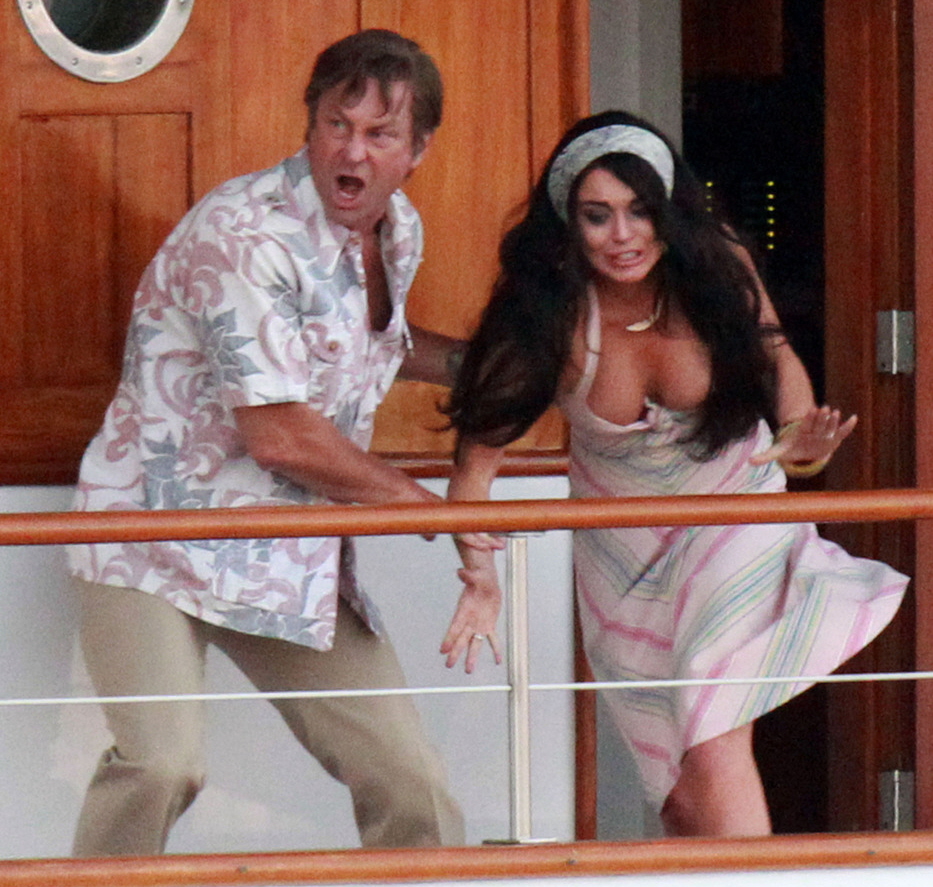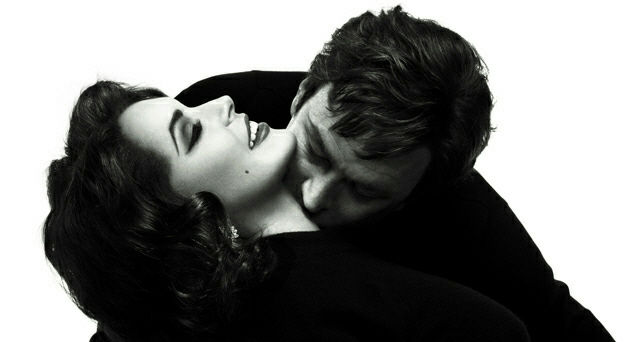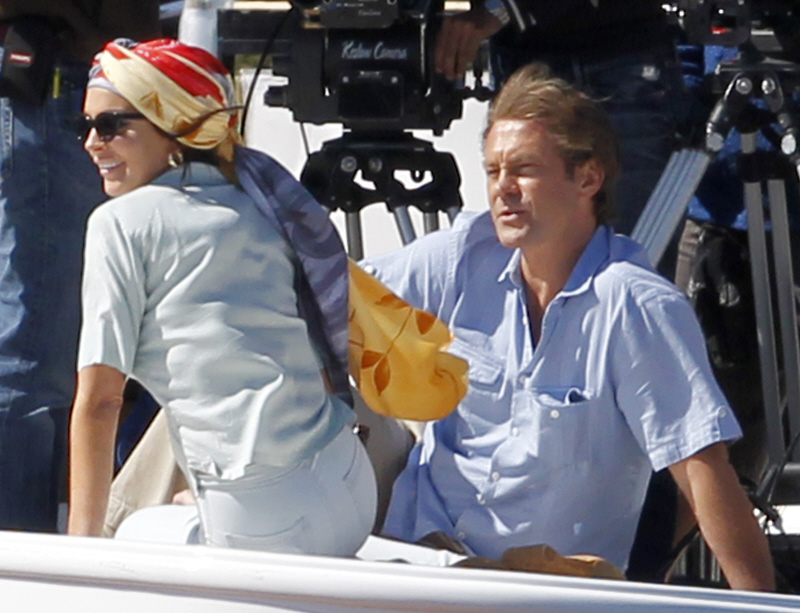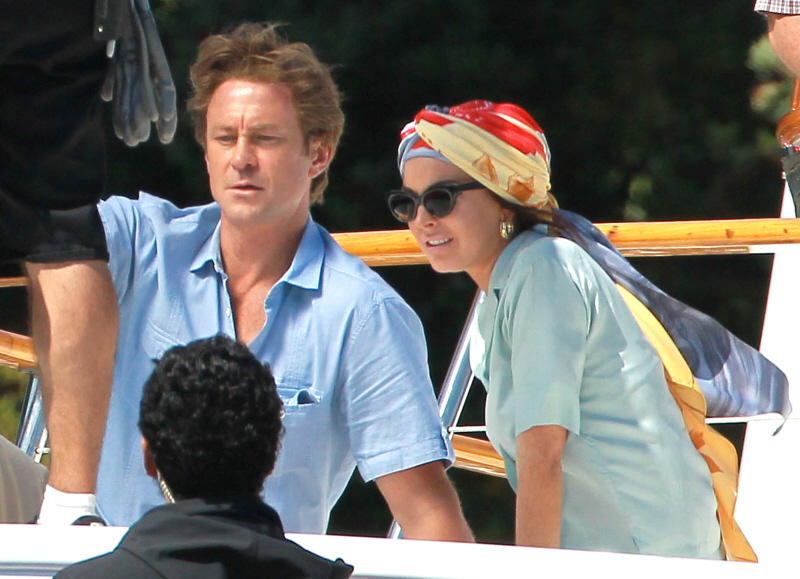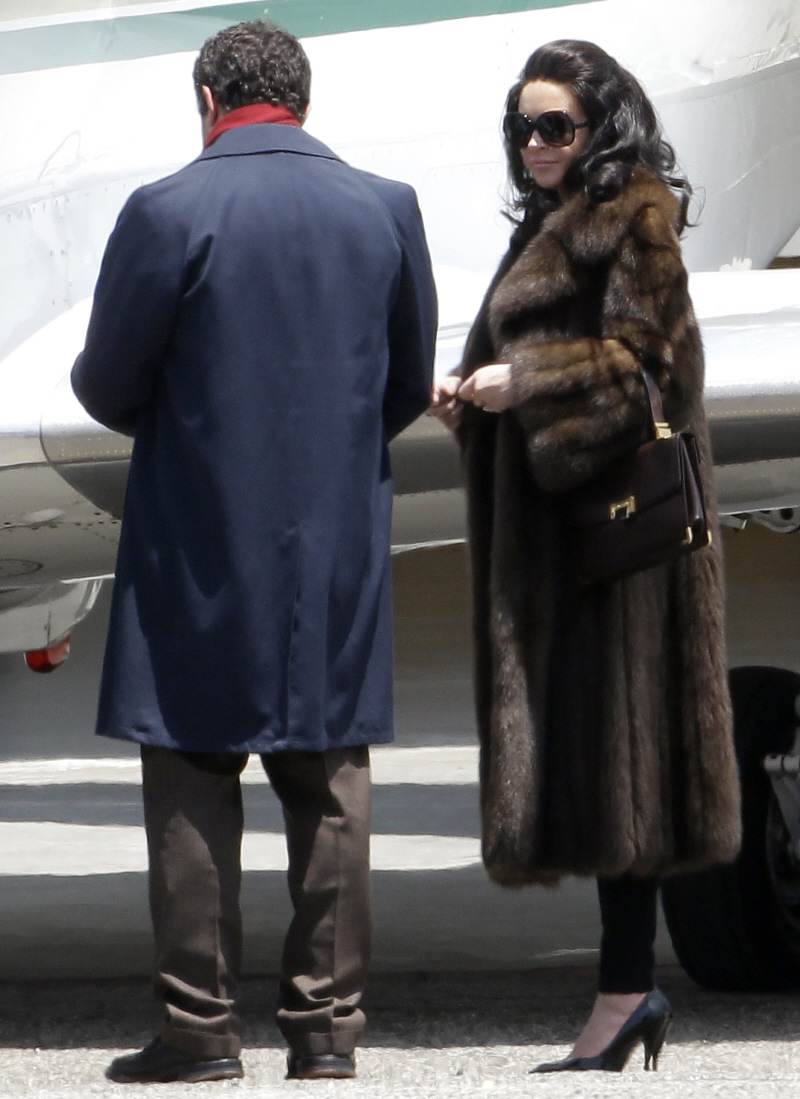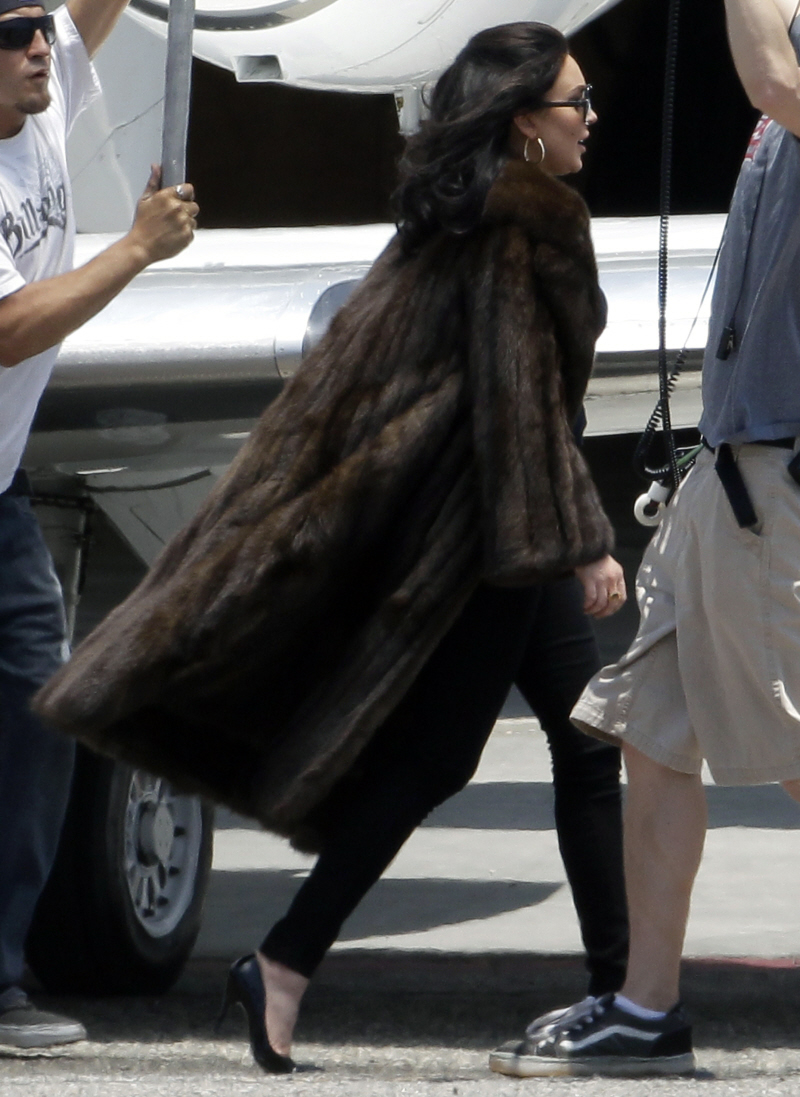 Photos courtesy of Fame/Flynet, Lifetime and PCN.