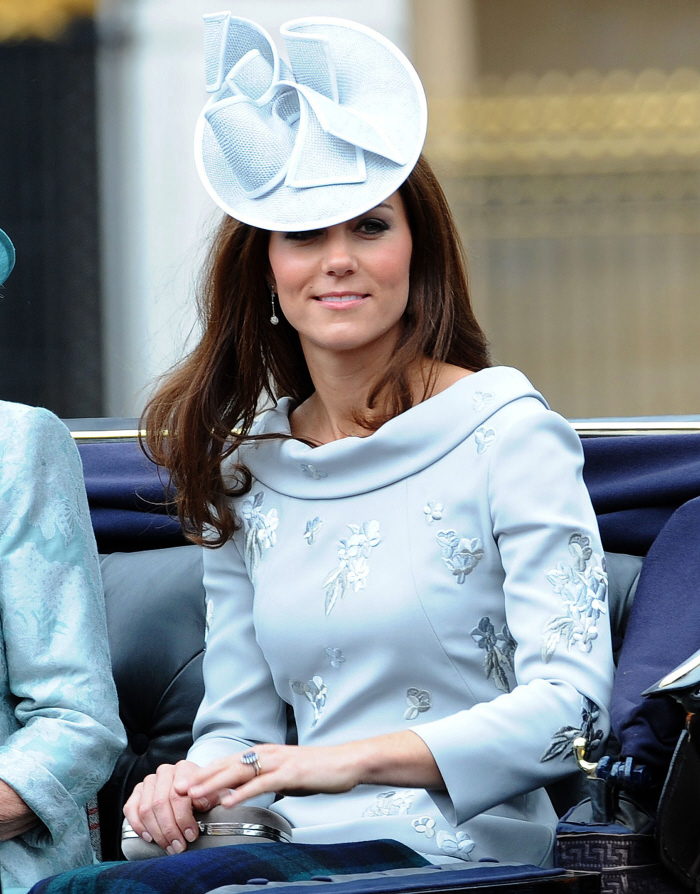 This story was mentioned yesterday, but I thought this issue deserved its own post. Yesterday, we discussed the Queen's recent move to make "blood princesses" higher up on the royal food chain than commoners-turned-royals, meaning that Princess Eugenie and Princess Beatrice now "out-rank" Duchess Kate. I think the first hint of that should have been the Queen's refusal to give Kate a "princess" title upon her marriage – Kate was simply made HRH the Duchess of Cambridge. She's not a princess – but she sort of is, because she married a prince. But whatever. She still has to curtsey to Bea and Eugenie now. Anyway, in The Mail story I used, they referenced another royal story about Kate – apparently, Prince Charles is funding her shopping exertions. Did you realize that? I didn't. I thought Kate was paying for her own clothes, and by that I mean "her parents are still funding Kate's extravagant lifestyle." Prince Charles began disclosing his (limited) tax information to the public, and he's going to make another public declaration on the state of his finances in the coming days. And Charles is going to reveal the cost of Kate's shopping sprees – she's spent roughly $45,000 on clothes. This year. And it's only June. Here's more:
For a self-proclaimed Queen of the High Street, she has embraced the joys of designer shopping most enthusiastically. Indeed, a quick tot up of her recent purchases suggests the increasingly glamorous Duchess of Cambridge has spent more than £35,000 on couture and 'high end' outfits since the beginning of the year alone.

Quite a turnaround, then, for the young woman who, shortly after her wedding last year, insisted she did not want to be seen as a 'clothes horse' and went on her honeymoon in a £49.99 Zara dress. In the next few days the public is going to be given an insight into the real 'cost of Kate' when Prince Charles opens up his financial accounts for the first time since the royal wedding. For unusually, the Mail can reveal, it is not the Duchess's husband who is footing the bill for her dazzling new wardrobe but her father-in-law, Prince Charles.

The future king has agreed to pay for the cost of any dresses the Duchess wears for 'work-related' functions and engagements through his official Household budget. While some may question why the duchess's husband, Prince William, doesn't fund his wife's wardrobe this is because, ostensibly, he earns only £44,000-a-year as an RAF helicopter pilot. The £10 million he inherited last week from his late mother's estate on turning 30, for example, is considered to be his private income.

Charles funds his public work – as well as that of his wife, Camilla, and both his children – through the Duchy of Cornwall, a private estate of land and property holdings which last year provided him a bumper pay pot of £17.8 million. His official expenditure – out of which will come Kate's clothing allowance – amounted to £11.4 million of that.

Charles is extremely fond of his 'darling daughter-in-law', as he likes to call Kate, and – for the time being at least – does not mind indulging her in the slightest. But he may yet live to rue his generosity for it is a bill that is rising by the day, not least because the Duchess insists – rightly so, in the opinion of many – on paying full price for all her garments. While most celebrity clients can expect a substantial discount in return for their endorsement of a particular product, Kate has instructed her staff to never pay less than the going rate. She also point blank refuses to accept any of the hundreds of free garments sent to her by designers each month, desperate for a piece of what has been dubbed 'The Kate Effect'. If a particular piece catches her eye she will instruct her Private Secretary cum Girl Friday Rebecca Deacon, or another member from her small team of private office staff, to buy it instead.

But Kate has privately made clear that while she is keen to champion British design around the globe, she does not want to become a 'rent-a-royal' fashionista. Indeed such is Kate's growing sartorial confidence that she has refused all offers by the Royal Household to provide her with a stylist or a dresser, their female equivalent of a valet. Although she has, on occasions, sought the advice of Camilla's own much-trusted dresser, Jackie Meakin, Kate hunts out and chooses all of her outfits herself. And while much research is conducted over the internet, Kate is still not above browsing the rails herself.

One of her fashion secrets is a small boutique called Moda Rosa, in the market town of Alresford, Hampshire, close to her parents' Berkshire home. Owner Rosie Wild stocks a number of her favourite designers including Libelula and has become such a good friend that she was invited to Kate's wedding.

'The Duchess has barely put a foot wrong since she got married so why does she need anyone to do it for her?' said an impeccably-placed source. 'Catherine has an innate sense of style and, almost as importantly, knows what is appropriate for the occasion. She might not choose the most cutting edge designers, but she know what looks good on her and that's what counts. Plus she is acutely conscious that she is not yet a full-time working royal and feels it is pretty pointless, as well as extravagant, to have her own dresser.'

Stewart Parvin, the Queen's favourite couturier has welcomed Kate's transformation from High Street Queen to Designer Duchess. He believes that whatever is spent on her wardrobe is a mere drop in the ocean compared to the business she brings in to the fashion industry.

'I think she is looking fabulous,' he said. 'I understand with the way the economy is at the moment that she feels a needs to be seen in High Street clothes [but] I think people also want to see her in things that are slightly more unattainable. She can't go walking into a function and bump into a woman wearing exactly the thing. People want the Royal Family to be slightly unreachable, it's part of the magic they have. Princess Diana always wore couture clothes and it will become the norm for Kate as time goes on. The reaction that she has already received should give her the confidence to wear more. Especially in this day and age, people just want to be dazzled.'
I have to both defend Kate and slam her. I'll defend her first: she is expected to look good, she's expected to support British designers, she's expected to not take discounts, and she's expected to not traipse around in the same old frocks year after year. So, I get why Charles is paying for Kate's shopping sprees and why she needs so many new dresses and such. It IS part of her job as a working royal. Being a pretty and well-dressed princess/duchess is part of the fantasy, and talking about her style is part of the fun for all of us in the cheap seats.
Now, my slam: Kate isn't a full-time working royal. She's already spent more than $40,000 on clothes in six months… and she barely averages one public appearance per week. Of course she doesn't need a full-time valet/dresser – she doesn't DO enough to need someone like that. Plus, it's pretty clear that despite all of the claims that Will and Kate are so "normal" and they go without staff, they are in reality very well-staffed, and Kate is already quite staff-dependent. Which is fine (if she was a full-time working royal, which she isn't) – she needs to surround herself with competent people, and she needs to delegate and manage her own affairs (she's 30 years old, for God's sake). It continues to bother me that the royal propagandists keep pushing this image of Kate, like we're supposed to be overcome by her frugality at not employing a full-time dresser when she sends her personal assistant out on a daily basis to pick up clothes using her father-in-law's credit card.
PS… Who pays for her hair appointments? She gets a blowout every three days. That's a lot of money too, you know.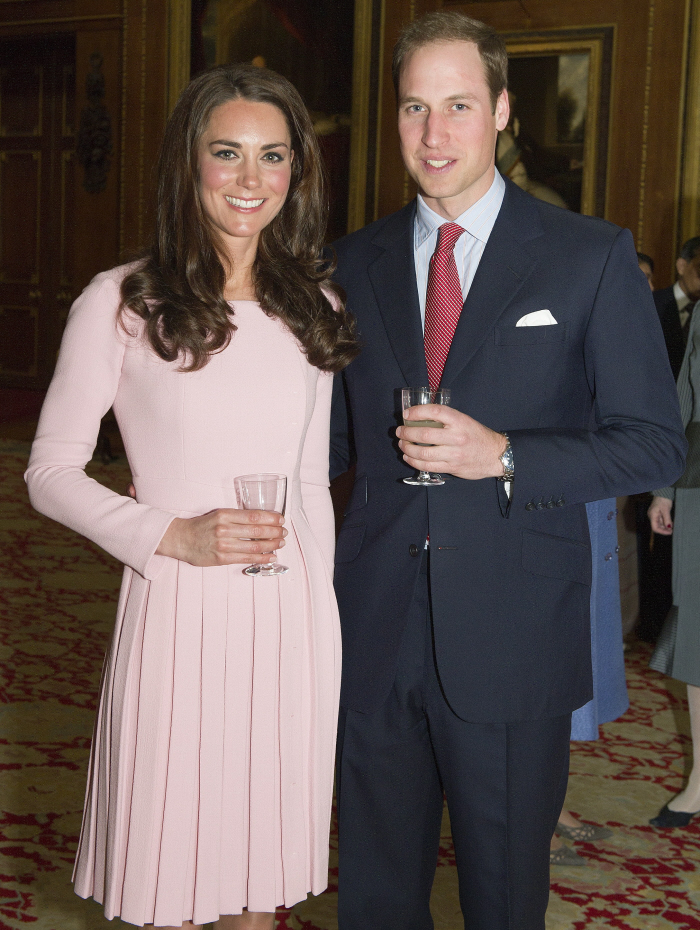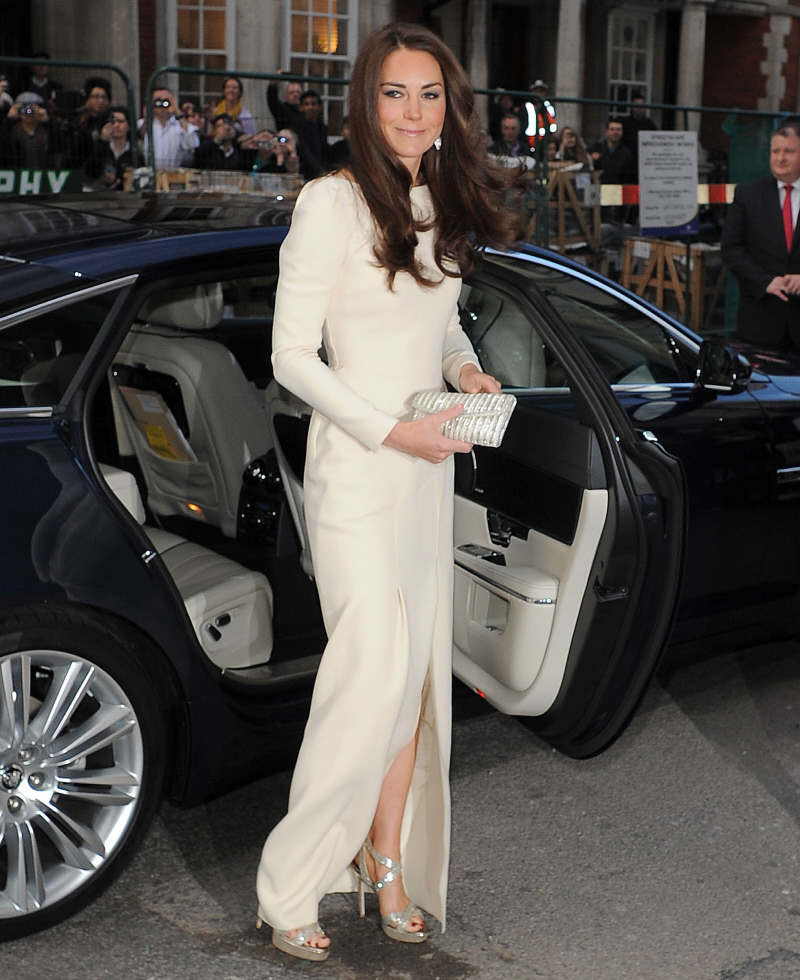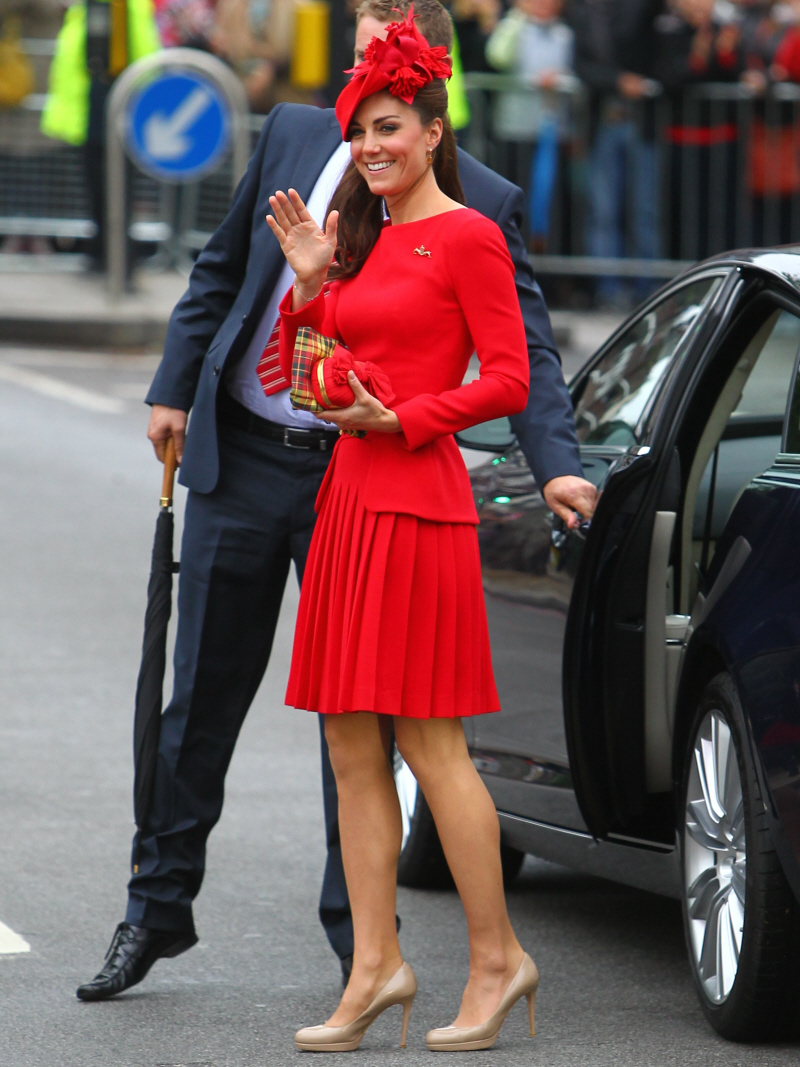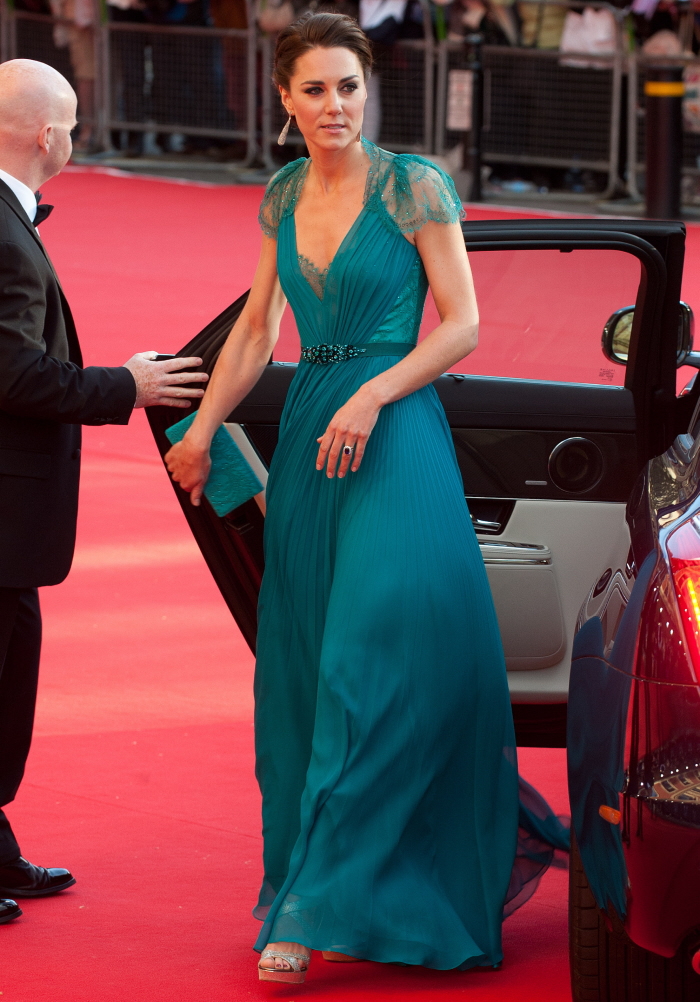 Photos courtesy of WENN.