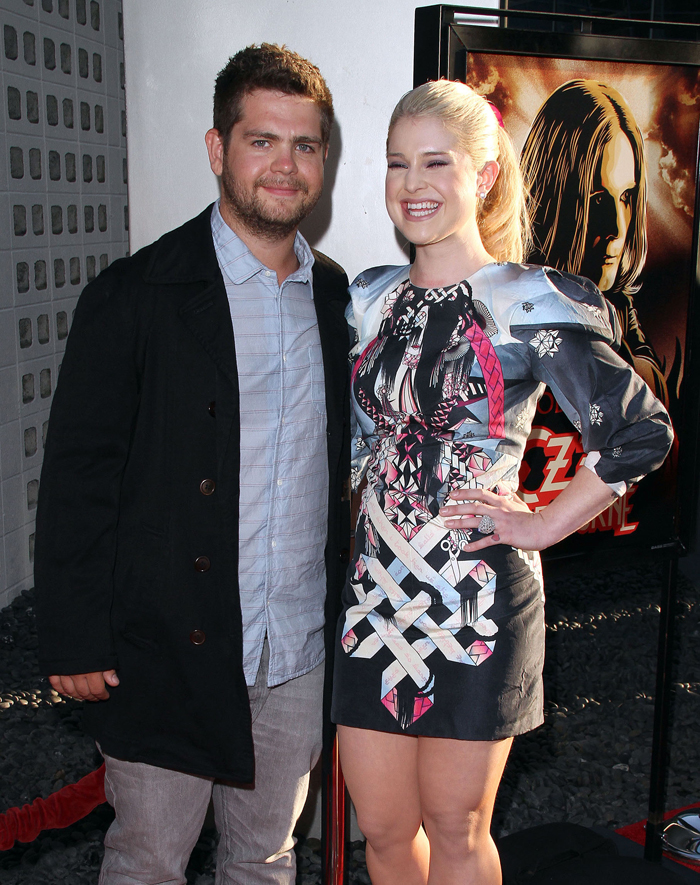 Jack Osbourne has recently opened up about his Multiple Sclerosis diagnosis, and he's further commented that his parents, Ozzy and Sharon, handled it worse than he did. Jack has also stressed that his condition is not a death sentence, and he's correct. Even though the quality of life severely deterioriates as the illness progresses, doctors have concluded that those with MS have a nearly normal life expectancy.
Still, one can understand why Kelly Osbourne would be particularly distressed at her brother's diagnosis. She and Jack have always been very close, and about a week ago, Kelly was spotted taking a "sobriety break" while getting drunk on a first-class plane trip, and her spokesman initially denied the eyewitness report: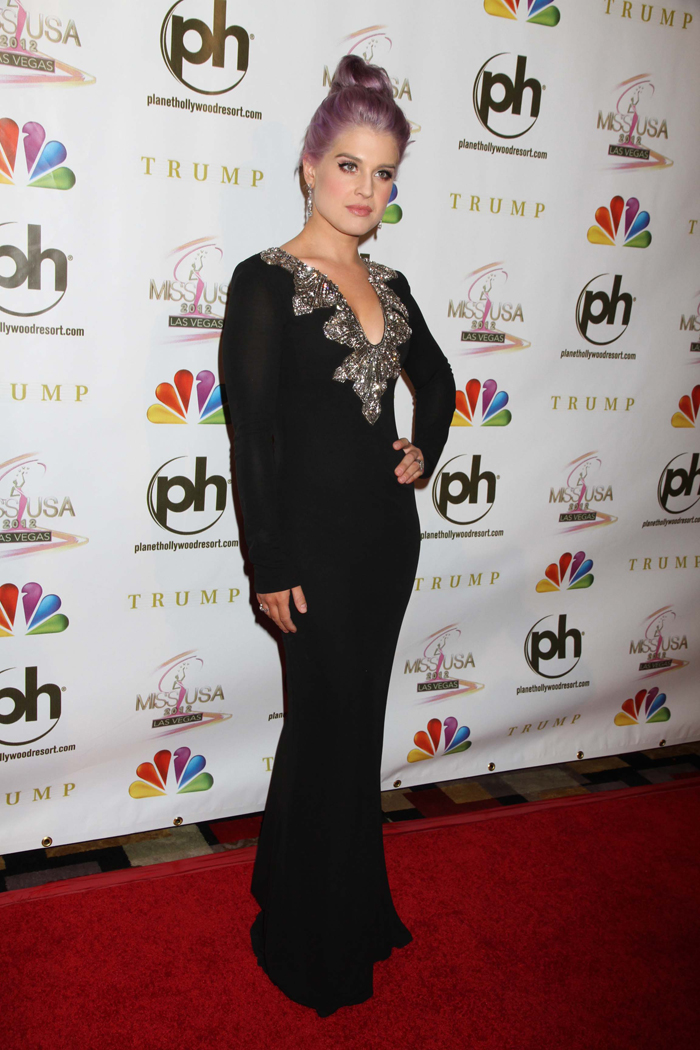 Kelly Osbourne has been on the wagon for three years – and she did not break her sobriety June 19 while on a flight from Los Angeles to Atlanta, the reality TV star representation told MailOnline.

"This is not true," her spokesperson said.

Star Magazine reported Kelly, cracking under the pressure of her brother Jack Osbourne's devastating diagnosis of multiple sclerosis, drank so much alcohol during the four-hour June 19th flight that she was "mumbling and her makeup was a mess."

The magazine said when the 27-year-old Fashion Police star – who went through rehab twice, the last time in 2009 – boarded the flight, she looked calm and cool.

"She was gorgeous when she got on the flight," it quotes an eyewitness as saying. "Her makeup was impeccable, her hair was up in a smart-looking bun and she was wearing cool shades."

While on the flight, however, Kelly began ordering drinks, the magazine alleges.

"I saw a flight attendant bring alcoholic beverages over to Kelly's section in First Class at least four or five times," the witness is quoted. "And when we landed just after midnight, her assistant, who flew with her, had to help her off the plane."

Continued the witness: "Kelly's hair was hanging down, she was mumbling and her makeup was a mess. The guard and her assisant supported her under each arm and basically swaying from side to side."

Kelly openly admitted she was frazzled when she boarded. "I hate flying on old planes it makes it even more scary!" she tweeted June 19th. The next day the daughter of rocker Ozzie Osbourne again tweeted of being uptight. "Had a nerves breakdown yesterday that was cool!cool! #Not."
[From Daily Mail]
After Star's report came out, Kelly backtracked on her spokesperson's initial statement. She spoke to Radar online and came clean about why she got drunk on that plane. Apparently, a fellow approached her with some information about an MS website, and when she looked up the site after boarding the plane, she (in her words) "lost it":
Kelly Osbourne is speaking out and admitting exclusively to RadarOnline.com that she was drunk on a plane recently, but explains the heartbreaking details that led up to her breakdown when she "lost it."

In a candid interview, Kelly opened up about what happened to cause her to turn to alcohol.

"The first thing I want to say is the only reason I'm being so honest and telling you what happened is because I don't think it's fair for me to lie. I'm not going to say I didn't do something when I did it.

"I got drunk on the plane to Atlanta," Kelly said in a no-holds barred exclusive interview with RadarOnline.com, and she revealed why.

"It was on an empty stomach, and before I got on the plane a gentleman came up to me and asked me how my brother was doing and told me about his brother having MS (Multiple Sclerosis) and directed me towards a website.

"On the plane I started looking at the website. It described how bad certain cases of MS got, and it made me lose it because I've sat through my mother having breast cancer, my dad almost dying from a bike accident, and now it's my brother who's my best friend. I lost it," Kelly frankly admitted.

As RadarOnline.com previously reported, on June 19 while flying from LAX to Atlanta, a fellow passenger on the plane noticed Kelly consuming alcohol, crying and being helped while she walked off the plane.

The daughter of Sharon and Ozzy Osbourne and brother to Jack Osbourne said that she doesn't want her brother's medical condition to be her cop-out for getting drunk.

"I hate the fact that I'm sitting here right now, and that's even an excuse because it's not an excuse."

Kelly has spent time in a rehab center, but she spoke candidly about the fact that she drinks alcohol, but said her actions on the plane were not of a crazed drunk person.

"I have not lied about it. I have the occasional drink. I will never lie about that. That's my choice that I make and I'm an adult and I have to be responsible for my actions. But it's not like I was f*cking claiming there was a colonial woman on the wing. Like I was so out of it they had to land the plane or something. I got drunk on a plane, big deal."

"The way I live my life after going to rehab is not the way that most people do. It isn't. Yes, I still drink and I've always said that. I do have the occasional drink. I'm not using, I haven't. I won't. I'm not going to do that. I had a moment of just is this really happening to me all over again? And unfortunately it was in front of everyone."

"I'm not one of those starlets that's drinking vodka out of a water bottle thinking no one knows. If I'm going to have a f*cking drink, I'm 27 years old. I'm going to have one. Unfortunately I decided to have one on a plane to Atlanta and burst into tears."

Kelly did say her only concern was her brother Jack and making sure that he understood what happened.

"I can't stand knowing that he probably is thinking that it was because of him being diagnosed that I made a fool of myself. I made a fool of myself regardless of Jack and I hate that that's even out there."
[From Radar Online]
I've always wondered how some people manage to complete alcohol rehab and still occasionally knock back a drink or two. Drew Barrymore, the queen of childhood rehab, now indulges in the same way and has even launched her own brand of Pinot Grigio, so I guess it works for some people depending on what drove them to drink in the first place. I don't know — I'm not an expert, but I find it hard to blame Kelly for drinking in this instance. If my brother was diagnosed with MS, I'd probably hit the bottle as well.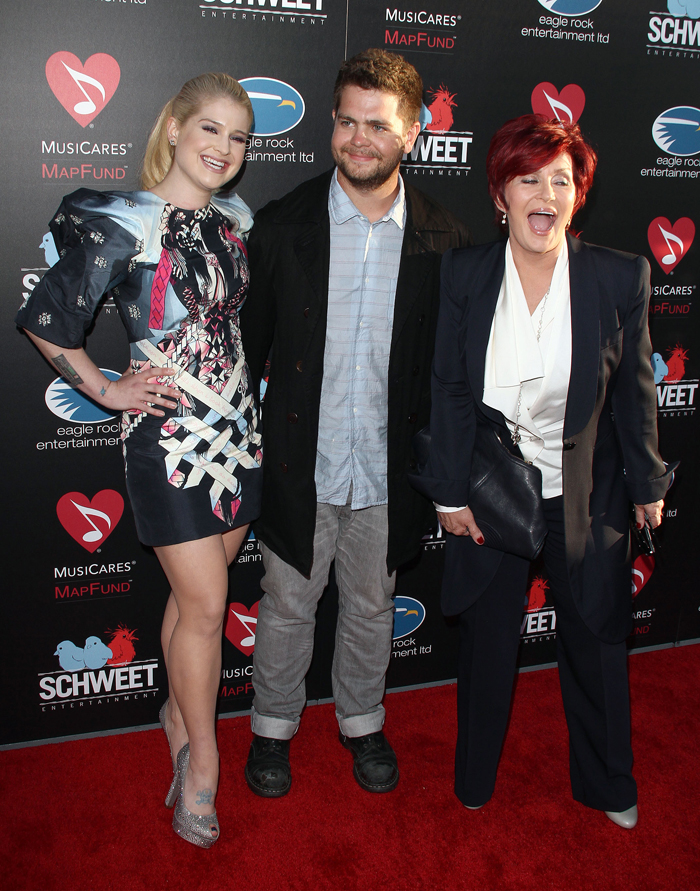 Photos courtesy of Fame/Flynet