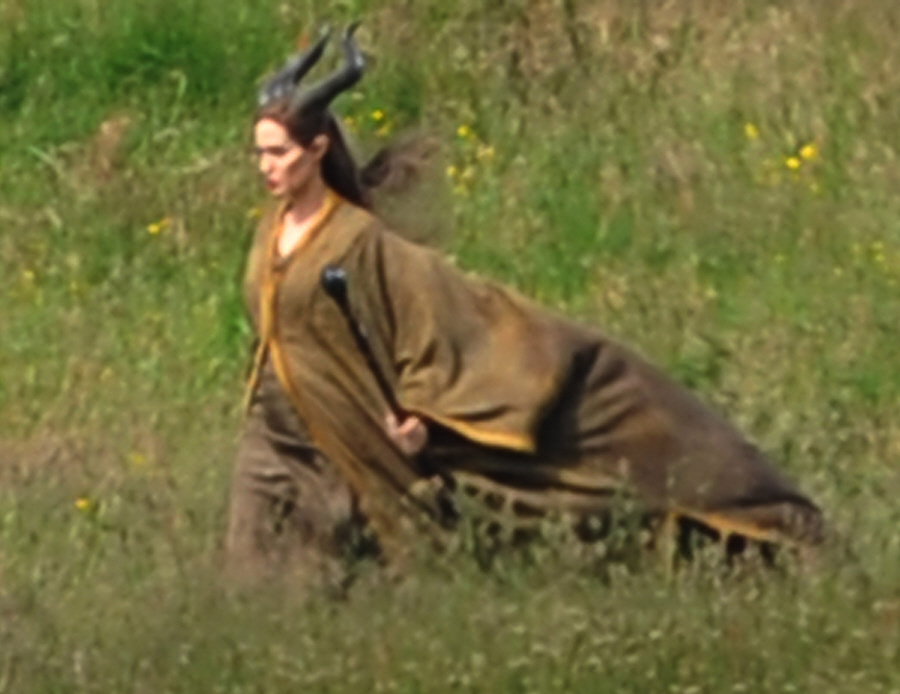 Yes, even more photos from the English cow pasture that IS the set of Angelina Jolie's latest film, Maleficent. How much of this film is going to take place in a cow pasture? How much of Maleficent's backstory involves doing evil sh-t to cows while wearing a sack-cloak OF DOOM?!? Still, bitch is flying so I shouldn't have any complaints, right? She's wearing her sack, she's got horns, she's chilling with the cows and she can FLY.
And now another reason to love the Maleficent production – the twins visit! Knox and Vivienne arrived with their handler/bodyguard/babysitter (?) yesterday and look at how cute they are. So adorable. I think they're both mini-Brads. I see Brad so strongly in Knox, even though it's looking more and more like Knox is a ginger. I see Brad in Vivienne too, although I think there's some Angelina in Vivienne's face. I'm also amazed by how well-behaved Knox and Viv are. They're coming up on their fourth birthday next month, and they're already so mature as to wait patiently, with no drama, for their mother to finish filming. They're incredibly cute! And I kind of like that Knox has long gingery hair. If he cuts it, you know who he'll look like? A mini-Fassbender. Keep your eye on Knox, that's all I'm saying. In about 16 years, that boy is going to AMAZING.
I wonder why poor Fax Cannes Jolie-Pitt never gets to come to the set? They never let that poor child go anywhere.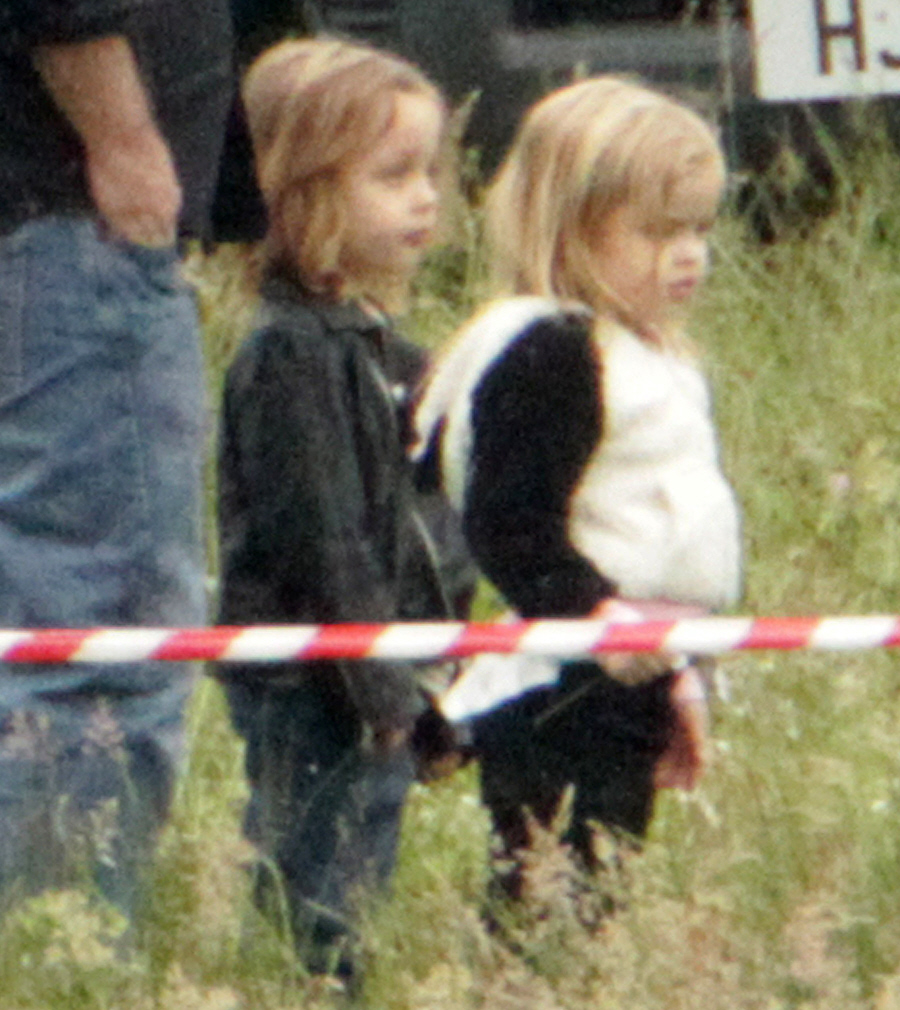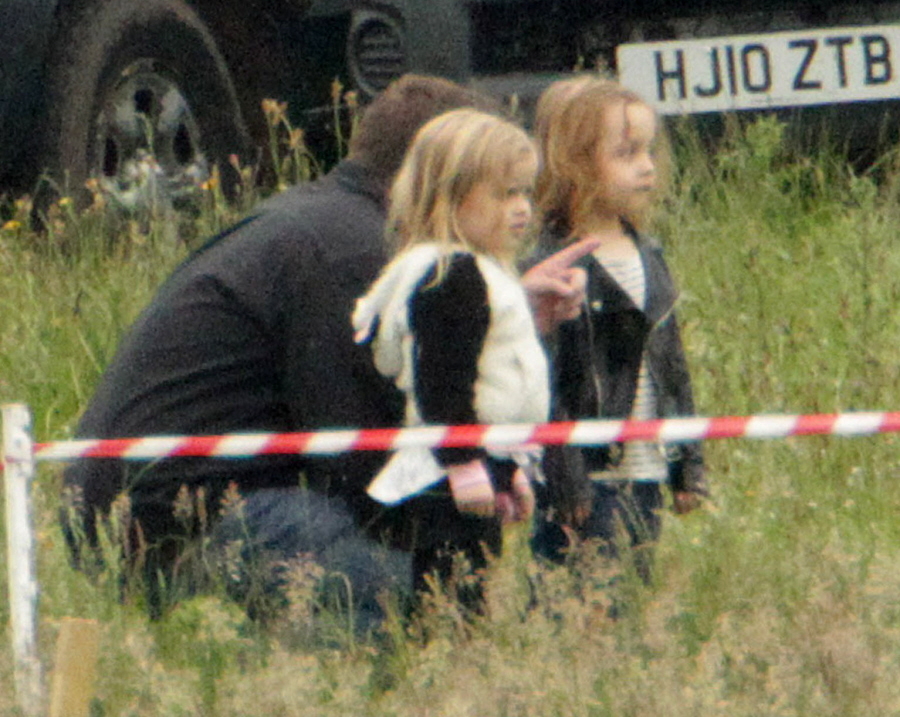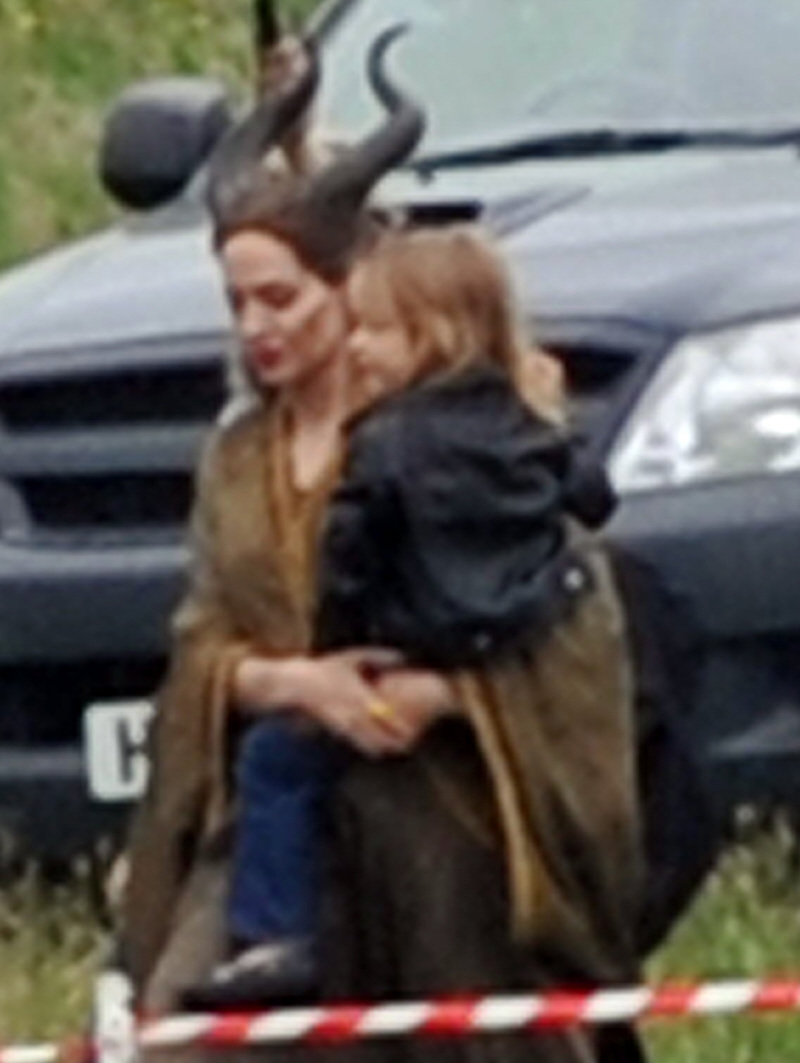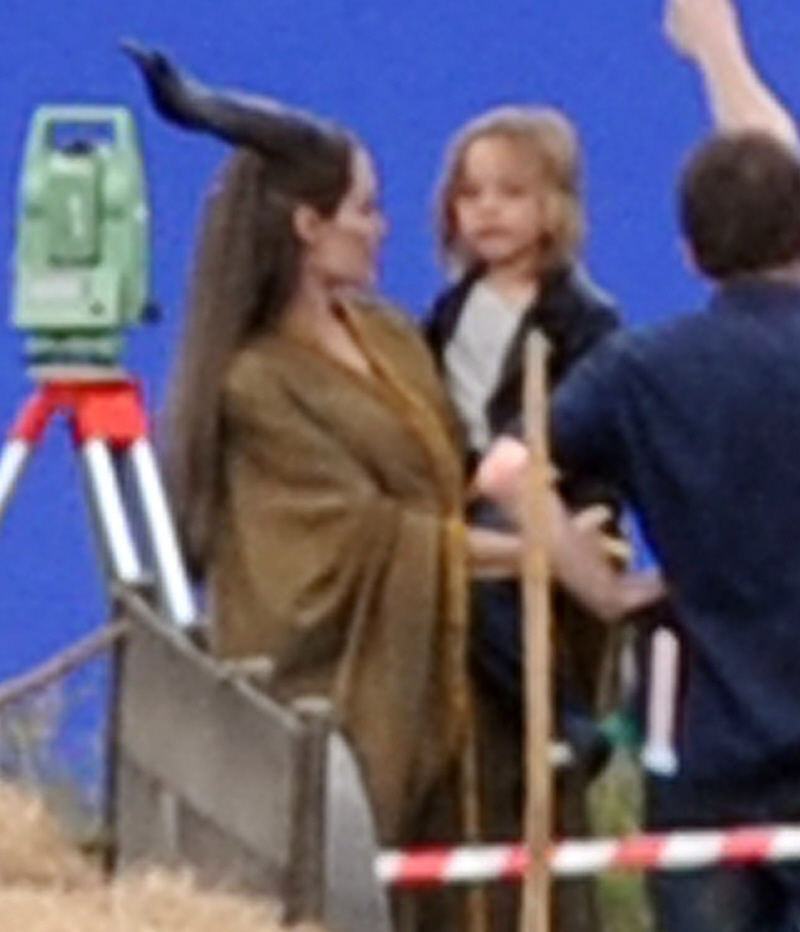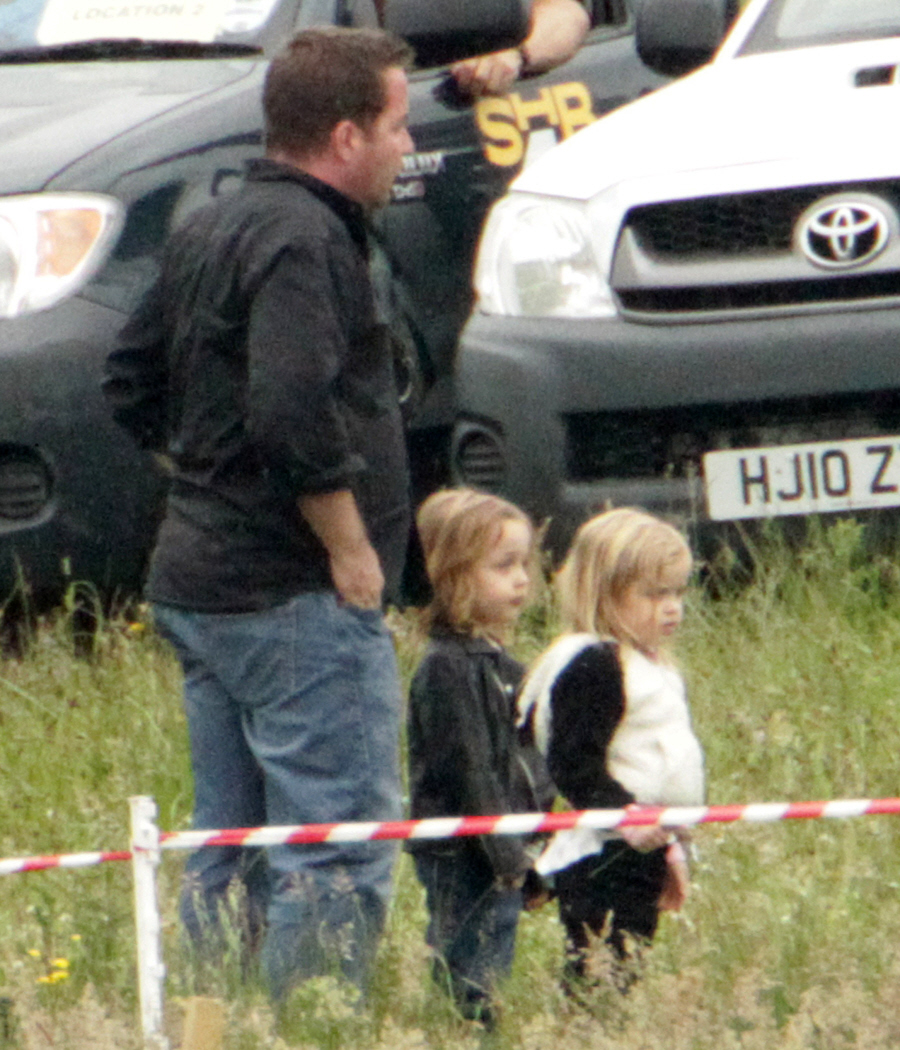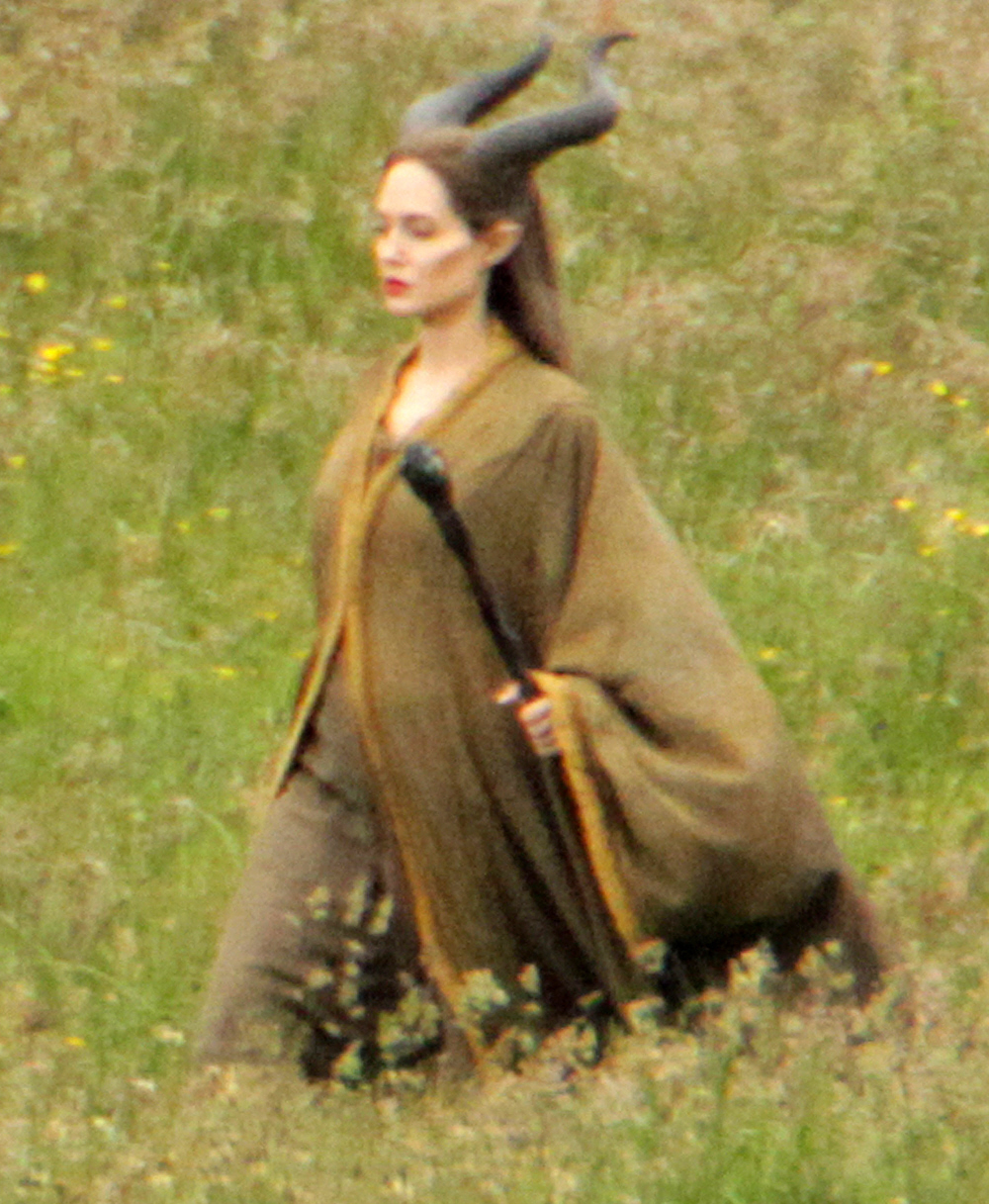 Photos courtesy of WENN, Fame/Flynet.