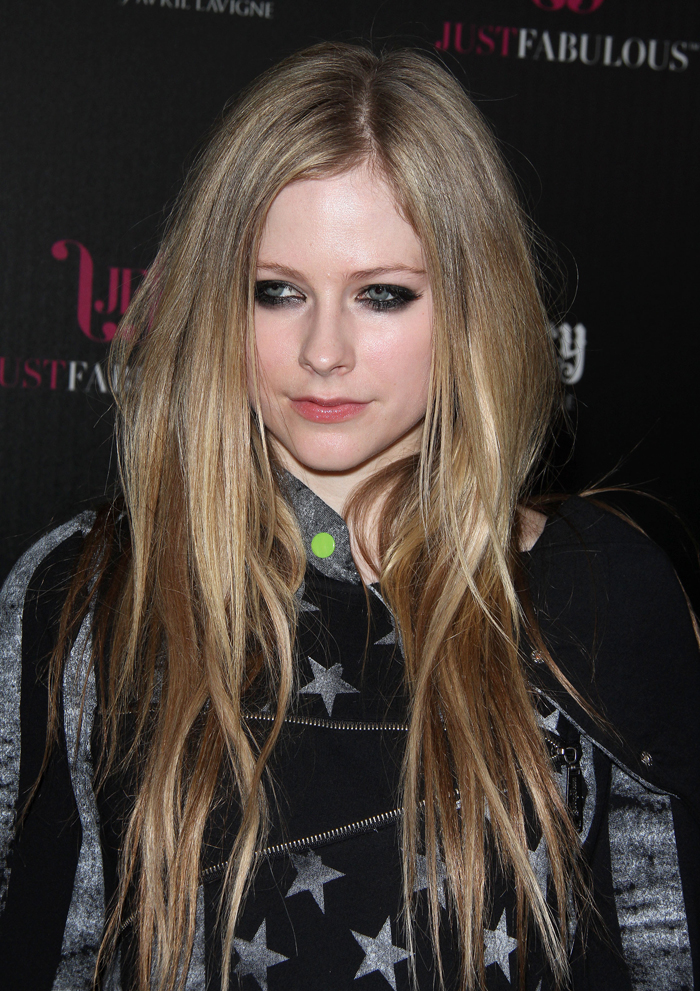 Now here's a rather unexpected coupling for you. The last we heard from Avril Lavigne, she had split from Brody Jenner in January after two years of blissful mutual douchiness. As for Marilyn Manson, he's recently been sighted with douchebag Johnny Depp at his son's $50,000 birthday party and being not-engaged to a random groupie after a 5 week non-courtship. In actuality, Marilyn has been (mostly) single since he and Evan Rachel Wood broke off their ill-fated engagement in late 2010. So now Avril and Marilyn are both single, and a story in this week's Star is all about their newfound "Strange Love." Kinda gross, right?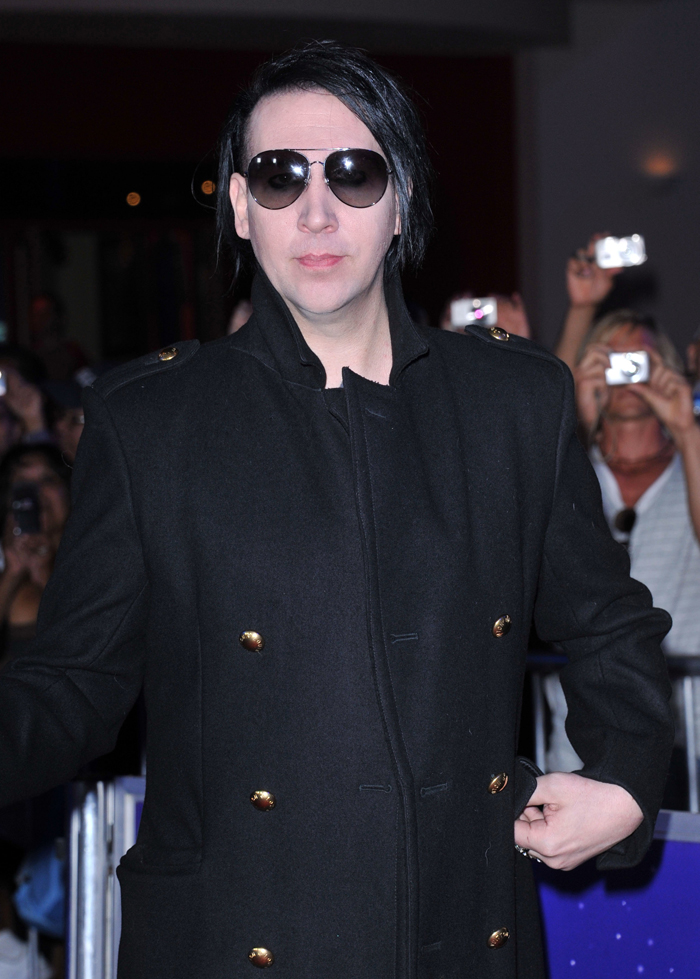 Oh my Goth! Avril Lavigne, 27, and Marilyn Manson, 43, platonic friends for years, are suddenly romantic now that they're both single. "Avril has been in Paris and Marilyn is on a European tour, so whenever he has a break, he files back to Paris to be with her," says a source. "They've been hooking up and then Skyping when they aren't together. It's not really serious yet, but they've definitely got a little love connection going on."
[From Star, print edition, July 9, 2012]
Let's not even start in with the age difference here because it really doesn't matter as far as these two wannabe freaks are concerned. Avril has always wanted to project a "hardcore" image, so maybe this will help her whenever her next record comes out. Probably not. I don't even want to imagine what goes on during a Skype conversation with Marilyn Manson — does he perform puppet shows with his shrunken head collection? Anyway, happy coupling!
Here's Marilyn with Eli Roth at last November's premiere of The Thing. They would make a cuter couple than Marilyn and Avril do.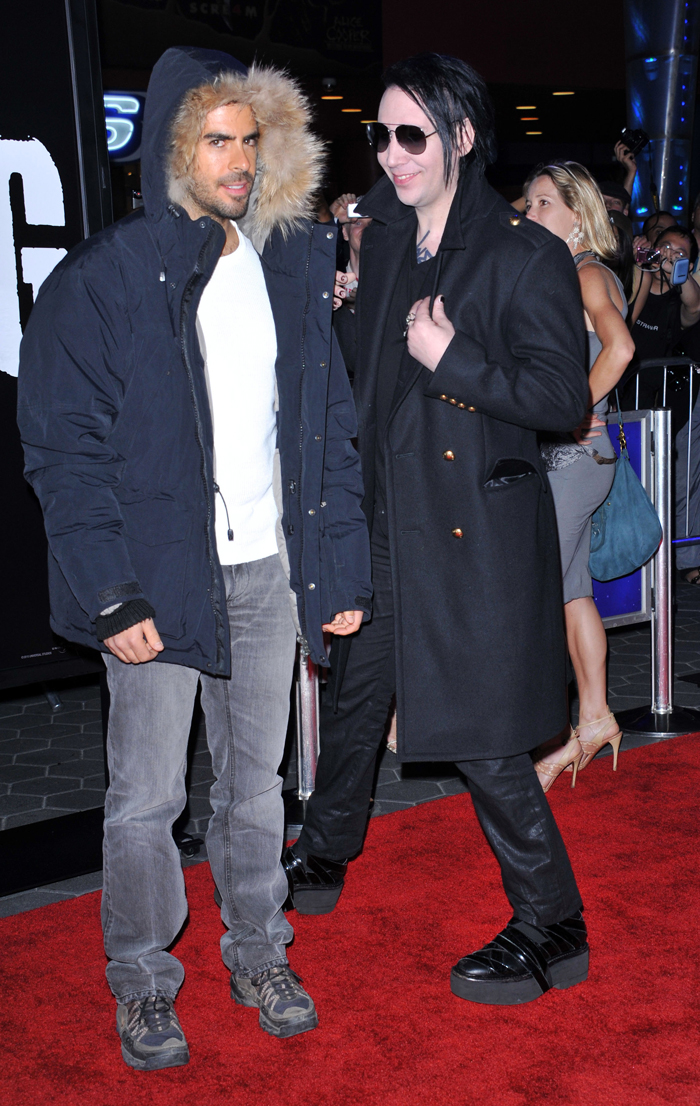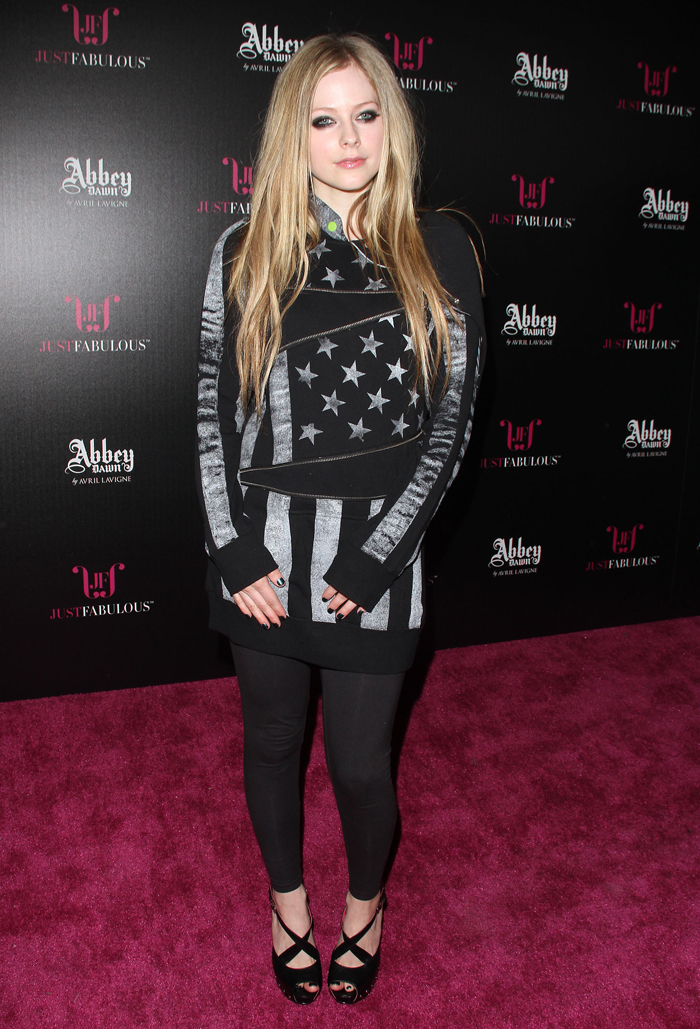 Photos courtesy of Fame/Flynet