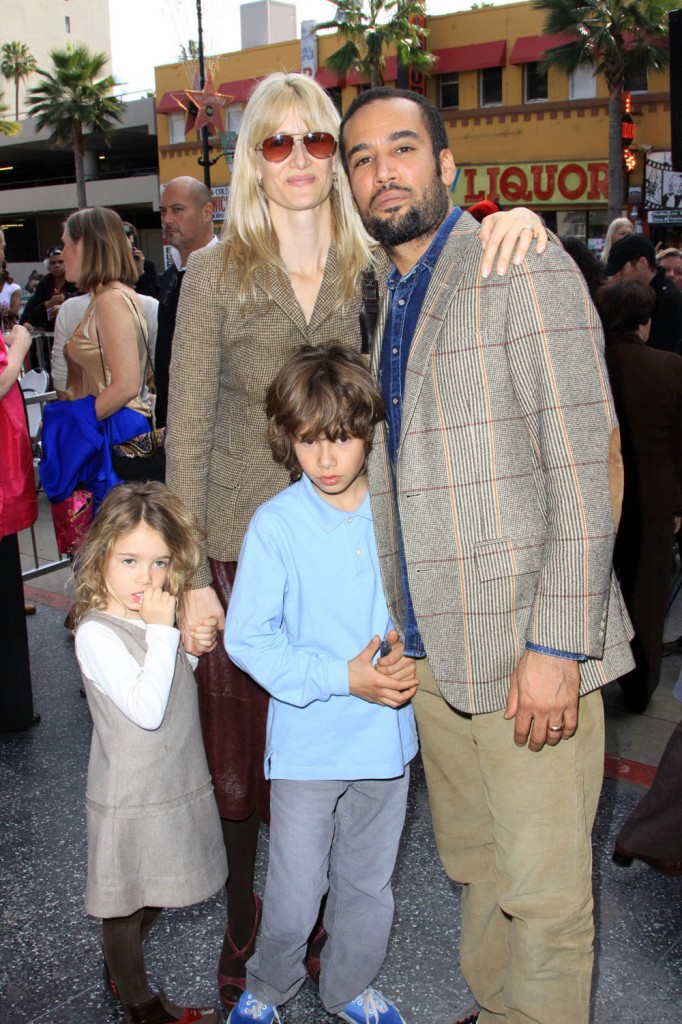 In October, 2010, Ben Harper filed for divorce from Laura Dern after five years of marriage and two kids together. Then we heard in December, 2010 that they were back together for some reason and trying to make it work, maybe for the kids or maybe because some other impediment to their marriage was no longer around, if you know what I mean. (And I don't, we're just assuming cheating by either one of the parties and honestly have no evidence.) Well now they've broken up again, which is sad for their kids, who are old enough to know exactly what's happening. Here's the story from Life and Style, which spins it like they just couldn't make it work:
Though Laura Dern, 45, and Ben Harper, 42, decided to give their relationship another go, the pair have split again, Life & Style can reveal.

"They've called it quits for the second time," a friend of Laura's tells Life & Style. "They came to this conclusion last month. It was handled with the utmost respect and love; there were no crazy fights."

Ben, who married Laura in 2005 after dating her for five years, filed for divorce in October 2010. But this past February, the couple were spotted together at the Golden Globes and reconciled.

"When they got back together earlier this year, they were happy," the friend tells Life & Style. "There's a lot of love there, and they both really wanted it to work, but they just couldn't work out their differences. They couldn't meet in the middle."

The duo have two children together: son Ellery, 10, and daughter Jaya, 7. Ben also has a son and daughter with his first wife, Joanna, whom he divorced in 2001.

"Because of their kids, Laura wanted to handle this politely and with care," the friend adds. "But I know she's hurt because she really did love Ben a lot. It's a sad time for her. She's been leaning on friends for support. Both she and Ben are good people; there is no bad guy in this picture."
[From Life & Style]
As for Harper's first wife, the story goes that she was pregnant and still very much with Ben when Laura hooked up with him and got pregnant too. Plus Laura allegedly got together with her previous boyfriend, Billy Bob Thornton, when he was with his fourth wife. (Then Billy Bob famously dumped her by taking up with Angelina Jolie. Dern said of the end of their relationship that "I left our home to work on a movie, and while I was away, my boyfriend got married, and I've never heard from him again.") So I guess it's safe to say that she's been on both sides of the equation, and I'm wondering which side it is now.
Oh and I just want to add that I recently saw season one of "Enlightened" on HBO. Dern won a Golden Globe for her lead role, and she really deserved it in my opinion. She's a damn good actress, although at times that show gets so ridiculous it's hard to watch. I love her mom, Diane Ladd, on it too.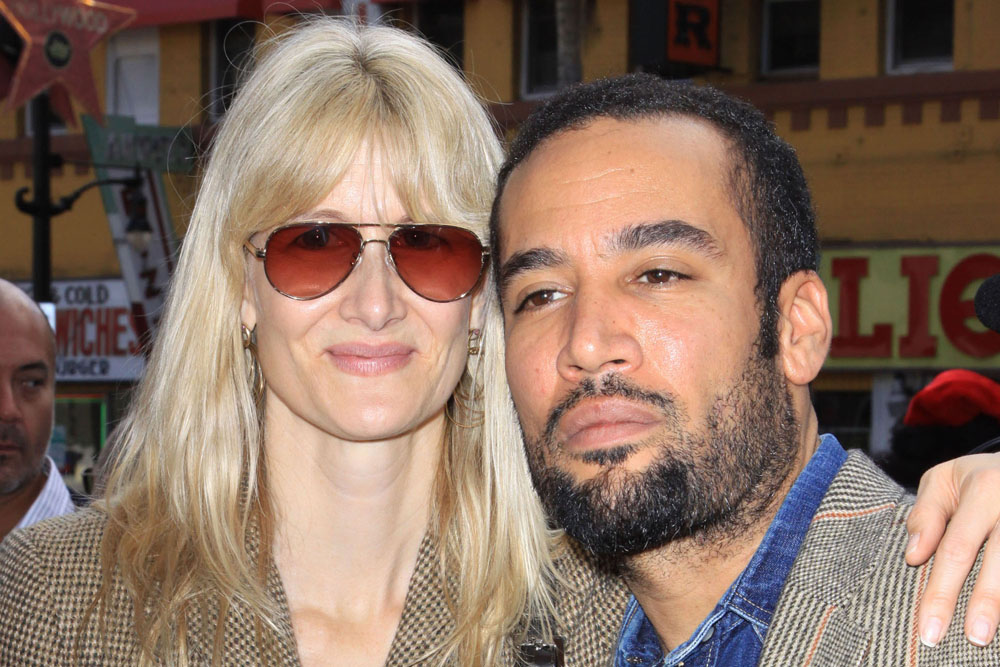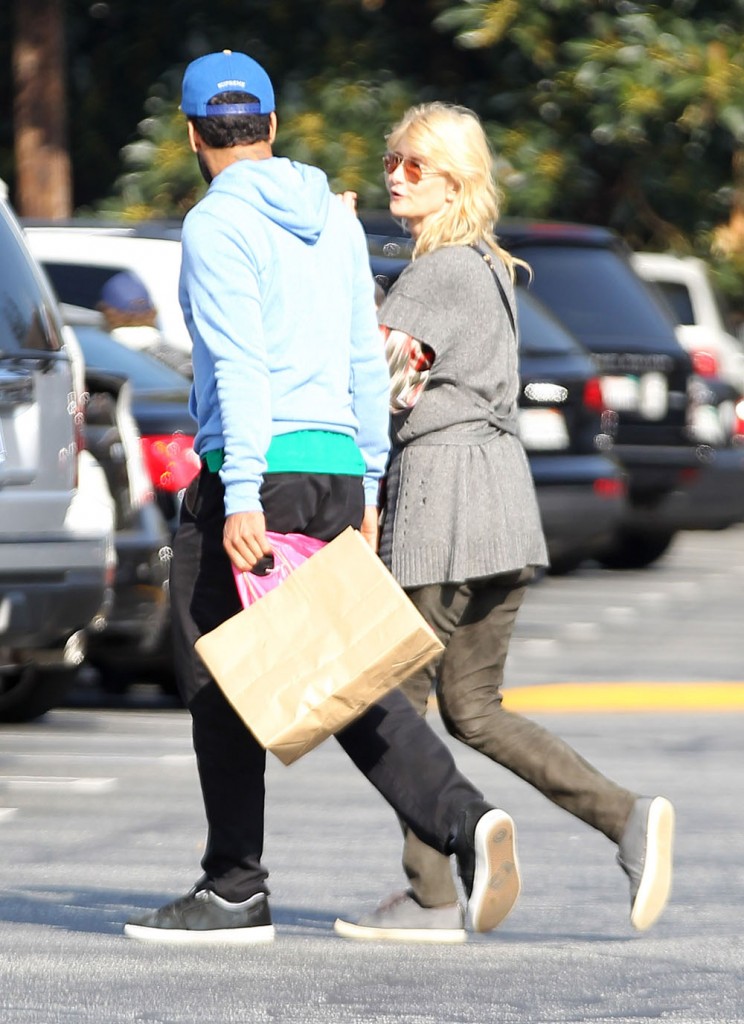 Event photos are from December, 2009. Credit: WENN.com. Candids are from February, 2012. Credit: FameFlynet, Inc.