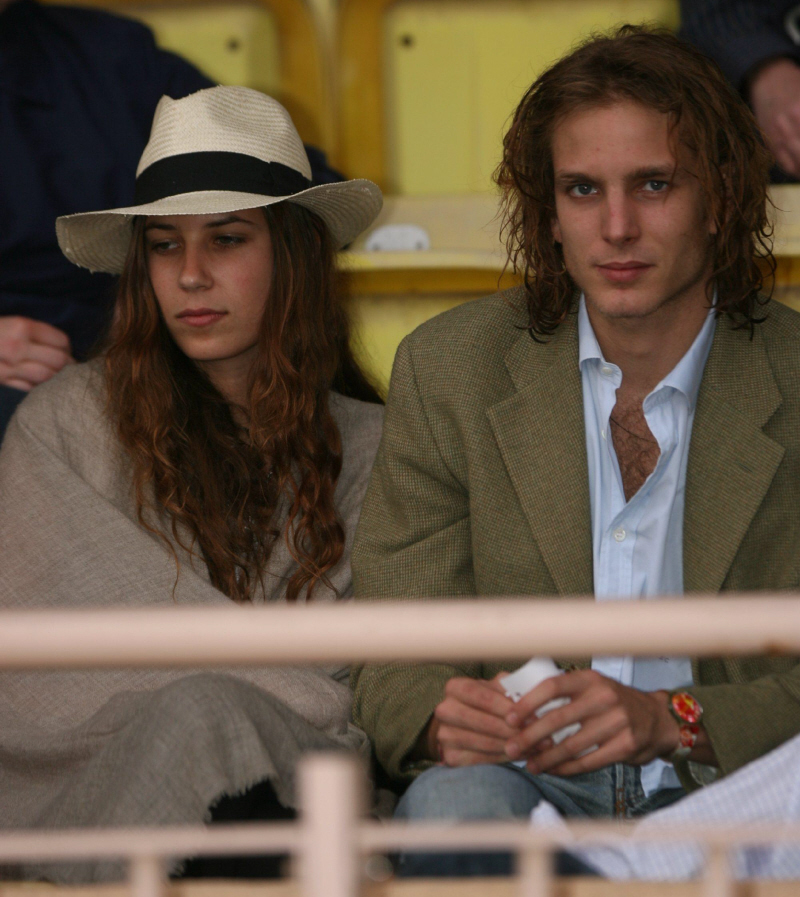 Andrea Casiraghi is engaged! And since I know this news will be met with a litany of "WHO"s, let me explain. Andrea is a boy, first of all. He's the oldest child of Princess Caroline of Monaco and Caroline's second husband, Stefano Casiraghi. Stefano was the husband that died in a tragic boating accident in 1990. After Stefano's death, it's said that Caroline took her three children to a remote part of France and raised them for years out of the spotlight. When the kids (Andrea, Charlotte, Pierre, in order of birth) were teenagers, Caroline reintroduced them to royal life, stepping in as the de facto First Lady of Monaco in her father HSH Prince Rainier's last decade on the throne. It was said that Rainier adored the Casiraghi children, doting on them and spoiling them. Also – Caroline did remarry eventually. She married Prince Ernst August of Hanover, and they have a daughter (a half-sister to the Casiraghi kids) and there are tons of rumors that Ernst and Caroline barely have a marriage at this point, and Ernst flagrantly flaunts his mistresses in public.
Anyway, back to Andrea. There's some evidence that Caroline has been plotting on her eldest son's behalf, dropping the odd quote here and there to journalists, letting it be known that if her brother, Albert (the current ruler of Monaco) does not provide an heir, Andrea will be perfectly willing to take the crown. I thought for a time that Albert thought of Andrea as his heir as well – Albert is allegedly close to Caroline's children. But all of those plans were thrown into disarray when Albert married Charlene. Now Monaco waits to see if Albert and Charlene will provide an heir (born in wedlock, because that's the only way you get to be an heir in Monaco). So… the fact that Andrea is now engaged to his young girlfriend… it's interesting.
Princess Caroline's son Andrea will tie the knot with his longtime girlfriend, the palace in Monaco confirms to PEOPLE.

"I have the joy to announce the engagement of my son Andrea Casiraghi to Miss Tatiana Santo Domingo," Princess Caroline, 55, says in a statement.

It was signed Her Royal Highness, the Princess of Hanover (Caroline is married to Prince Ernst of Hanover).

The couple, both 28, met through mutual friends at the American University in Paris and have been dating for seven years. Casiraghi, is the first of the late Princess Grace's grandchildren to be set to wed.

Casiraghi is the eldest of Caroline's four children (his father is the late Stefano Casiraghi, who died in a speedboat crash in 1990) and follows his uncle Prince Albert II of Monaco in the line of succession to the Monaco throne, until Albert and his wife Charlene have produced an heir.
Good God, I forgot that Andrea is already 28 years old! I thought he was only 23 or so. Well, it's nice I guess. Putting aside the royal gossip and the politics, both sexual and realpolitik, it's simply nice that Andrea is marrying his girlfriend of seven years. No one has every called Tatiana "Waity" even though she's apparently been waiting for the ring all this time? I have no idea what Tatiana does, though. I know her family is crazy rich and I've actually heard that Tatiana and Andrea's relationship is pretty stable. No huge breakups, no violent club dramas, nothing like that, although I'm sure some Monaco gossips should be here shortly to tell me how wrong I am. At worst, they're both rich and vapid and quiet. At best, Andrea is making some interesting moves, and it will be fascinating to see if this jumpstarts Albert and Charlene's babymaking plans. Who will the next heir be? A spawn of Albert, or will the throne eventually pass to Andrea and his half-Colombian heirs? I don't even know.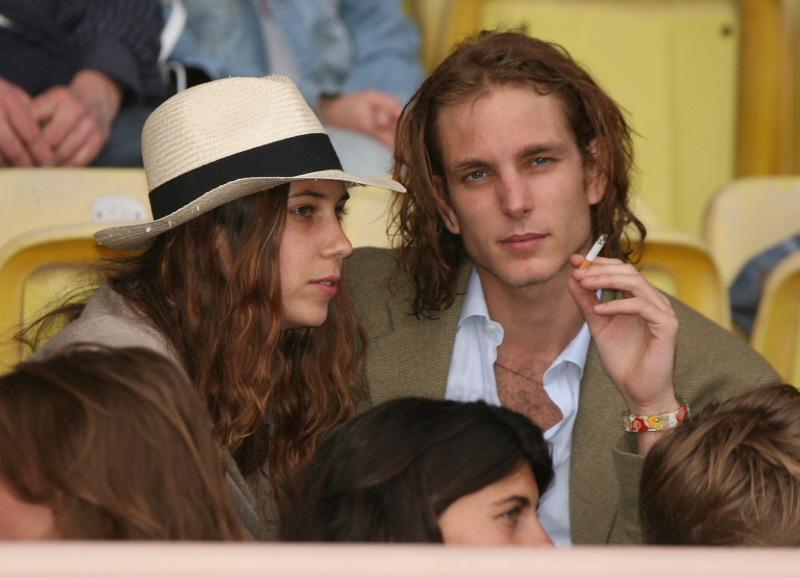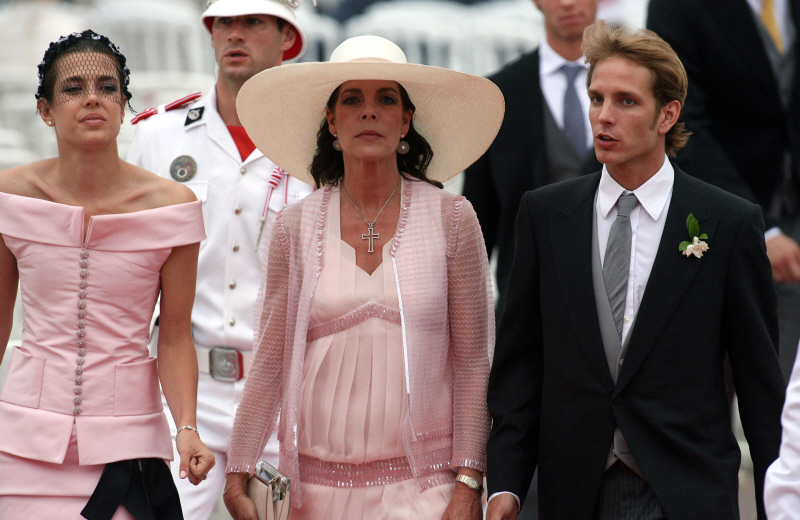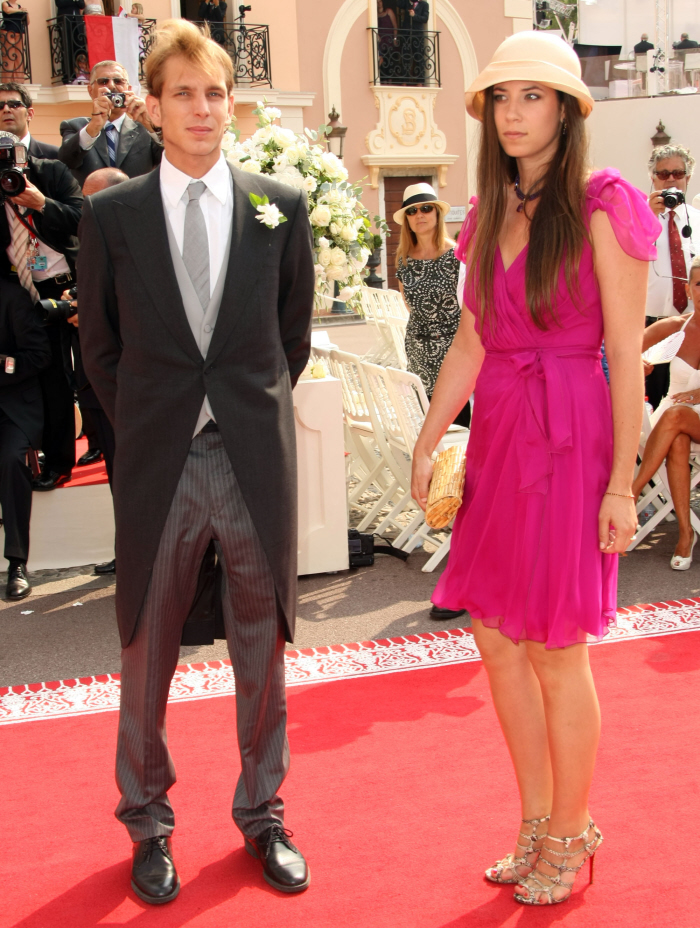 Photos courtesy of WENN.