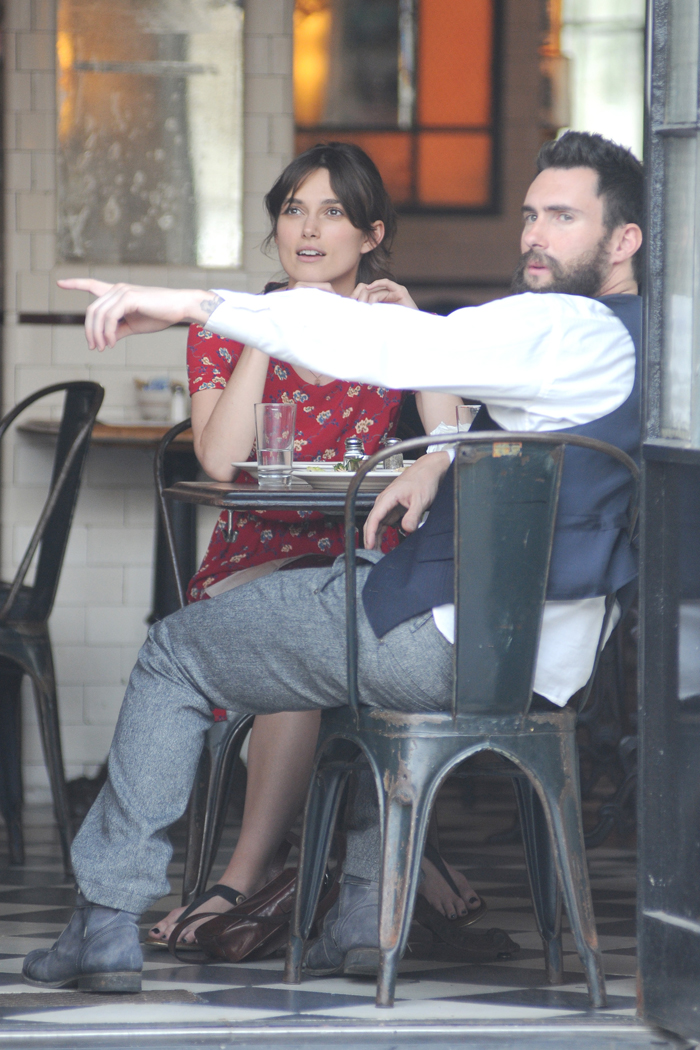 Here's some photos of Keira Knightley and Adam Levine filming together on the set of Can A Song Save Your Life? in New York City. In the movie, Adam plays a down-and-out record company executive who becomes friends with a hot young singer and songwriter who is new in town. It sounds like a silly sort of movie, but they look like they're having fun together on the set or, at least, Keira is very good at acting like she's enjoying herself.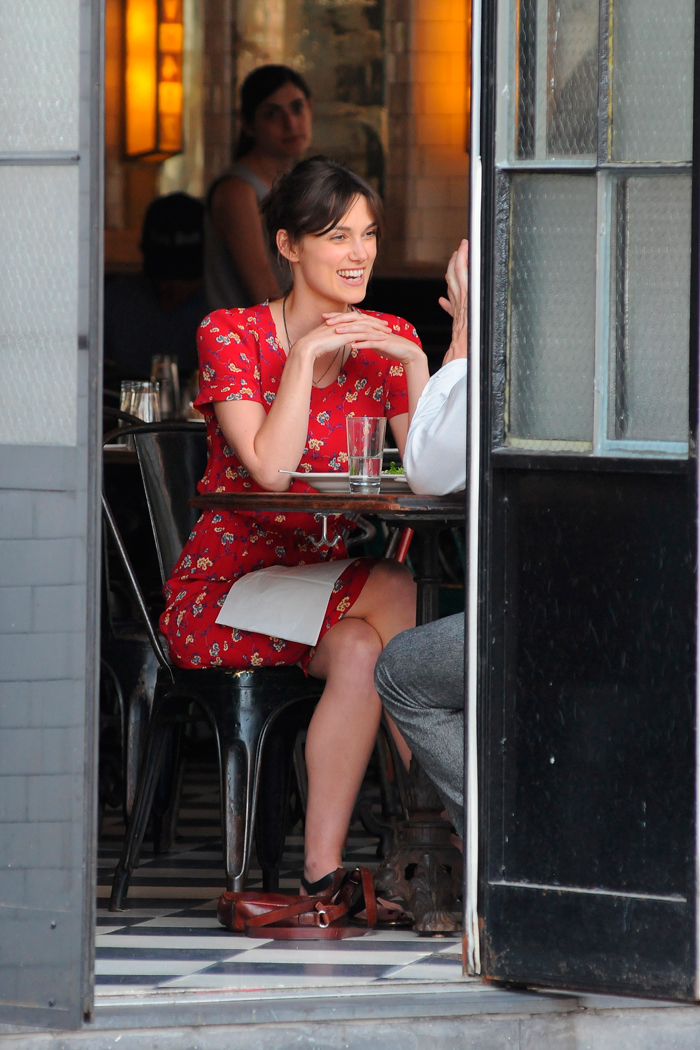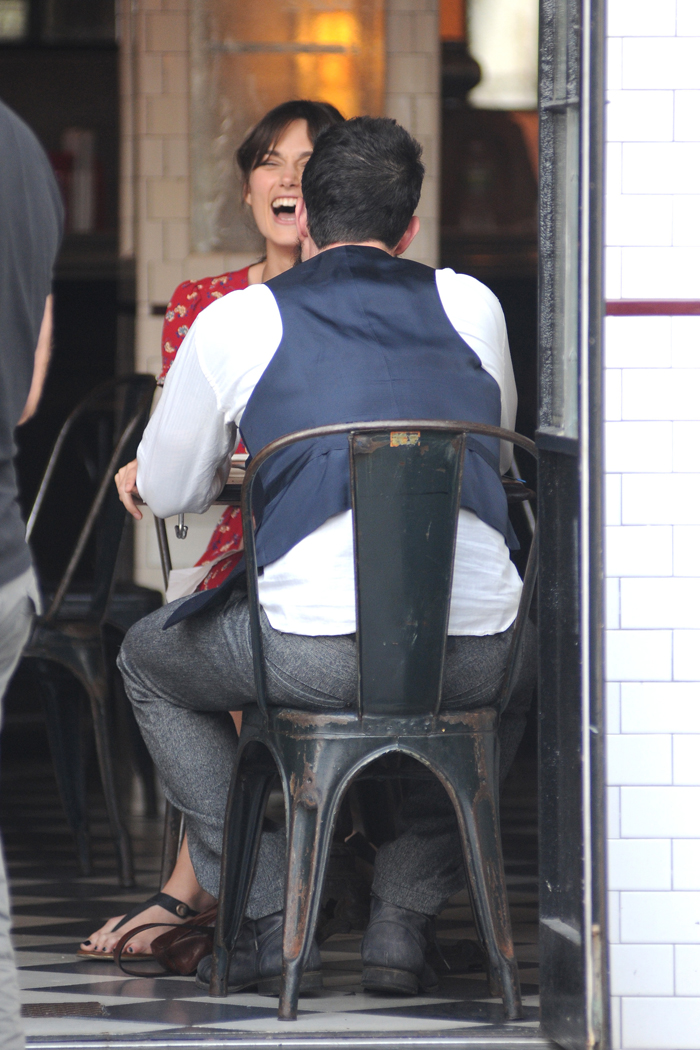 The film's synopsis doesn't reveal its genre, but it's probably a romantic comedy. Mark Ruffalo also stars too, so that's something to look forward to as well.
Now here's a closer look at Adam's new scruffy beard, which he also debuted on his Twitter account with the caption, "Grizzly Man!" I can't really make a judgment call on this one because I find him so douchey on a consistent basis, but does he look better with this beard or as his former, clean-shaven self? Keira looks lovely as always.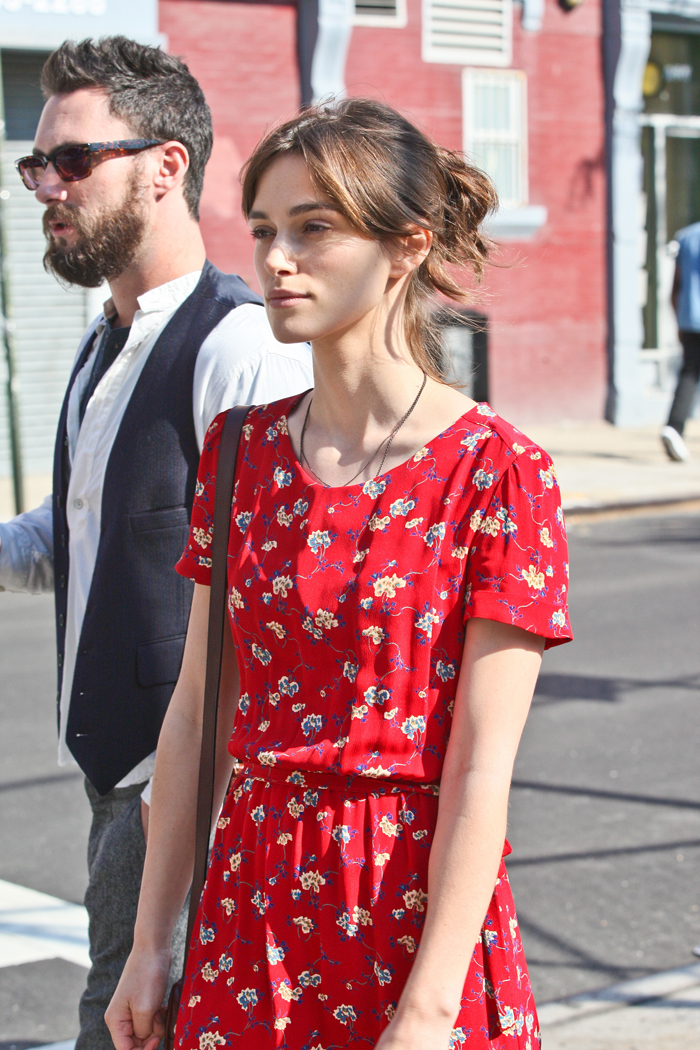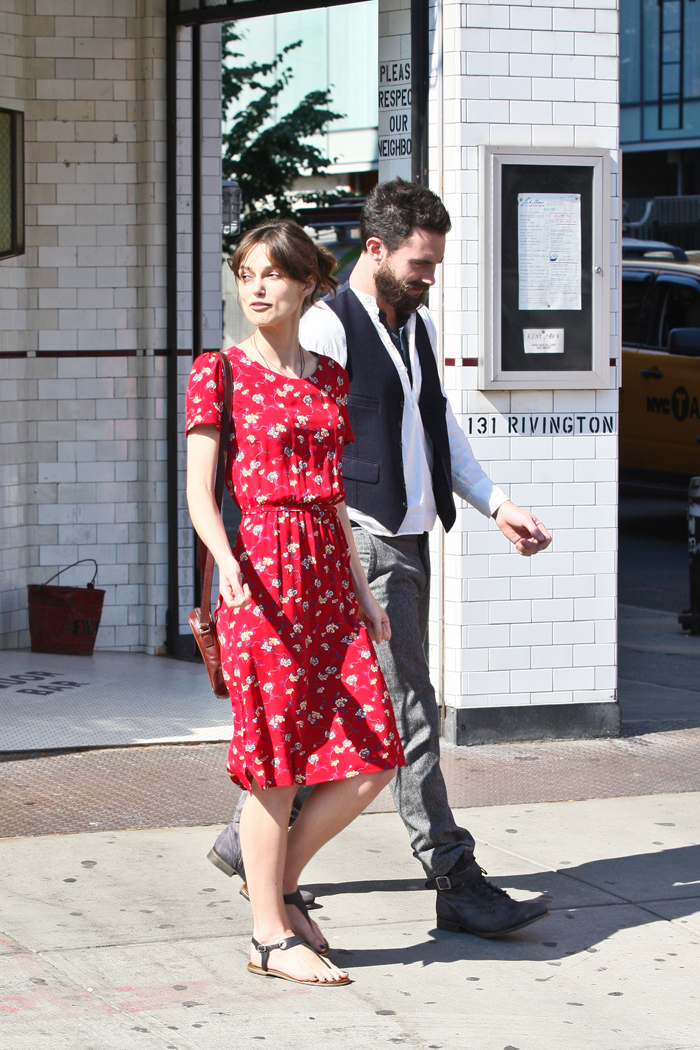 Photos courtesy of WENN