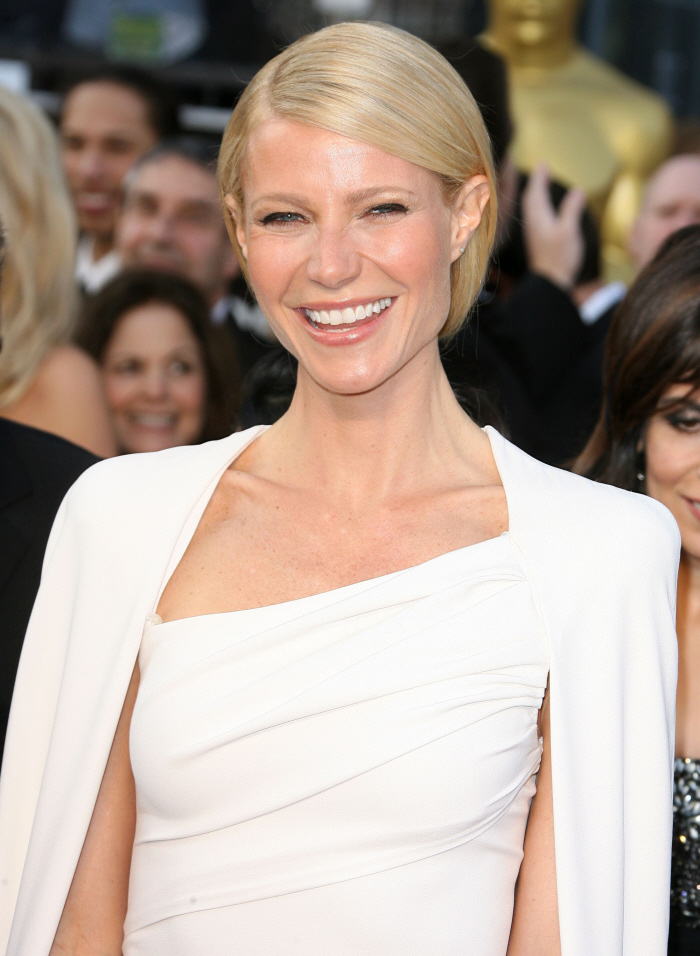 I hadn't visited Gwyneth Paltrow's GOOP site in more than a month. She's changed a lot of stuff! I used to try to check in once a week or so, usually to just skim this week's Goop-letter, but for whatever reason I've been avoiding it lately. Oh… I'm looking through the site now… she was on holiday from Goop. For like two whole months!!! She did a Goop-letter on July 1st, but the last Goop-letter before that was dated April 19th! Ah, so that's why I stopped Gooping. There was nothing to Goop. Because Gwyneth is a terrible blogger. In the hey-day of Goop, she really did strive to put out newsletters every week (with a month holiday in the summer). But this year she's really fallen behind on her Goop. Is her little novelty project getting boring? She should hire someone to Goop full-time. I think Mindy Kaling would probably want the job – and Mindy would do a better job of it, truly.
Anyway, we got a tip that Goop is now offering actual GOOP CLOTHES. Like, on Gwyneth's site, there's now a new category that's just for "The Goop Collection". The Goop Collection is pretty meager, but you can actually go on Goop and buy it on-site. So, what's in "The Goop Collection"? A pair of jeans. And a t-shirt. The cost for the Goop Ensemble? $290 plus shipping and handling. FOR REAL, PEASANTS. For $200-plus you can get your own Goop jeans (see here) – they're actually a nice-looking pair of jeans – AND you get a nice little note from Goop. Seriously. As for the t-shirt, it's really fug – go here to see it. It's a $90 white t-shirt with some ugly black piping on the shoulders and the sides. That's it. It doesn't even look flattering ON Goop.
So what does Goop's $290 outfit say about her? Why haven't you been paying attention before now? It says "Gwyneth Paltrow is completely out of touch with the peasantry, but she strives to condescend to them as often as possible." Basically, same old Goop.
PS… I would actually be interested in a cheaper t-shirt that said "To Goop Is To Live" or "GOOP There It Is" or "Goop: Because You're Not Worth It." Or "I Gooped and All I Got Was This Dumb $90 T-Shirt."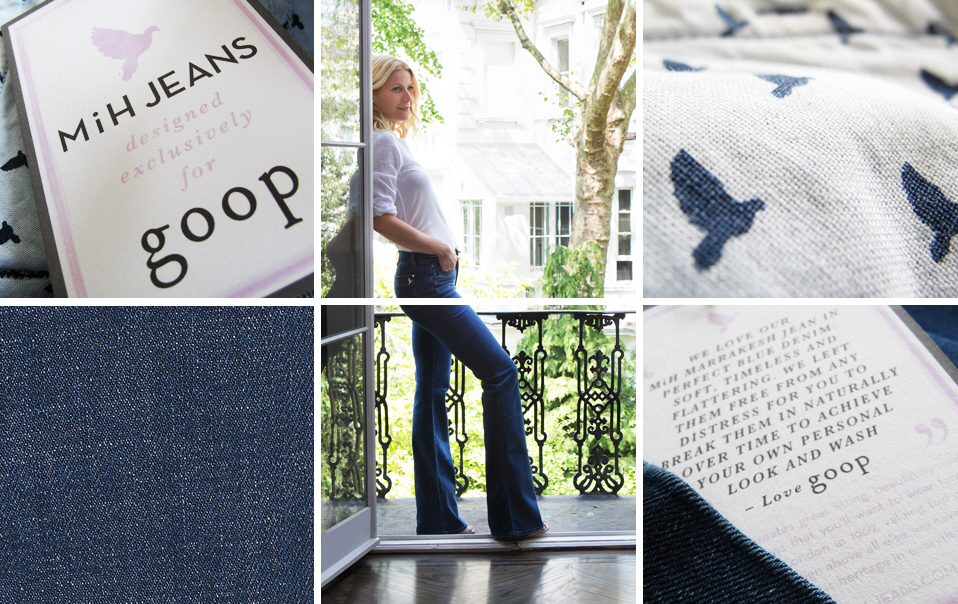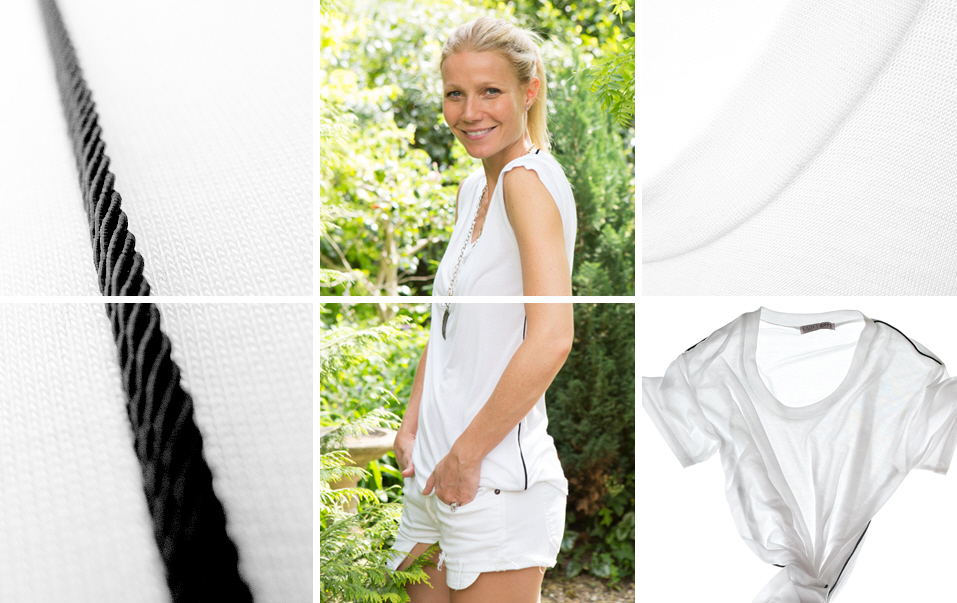 Photos courtesy of GOOP, WENN.