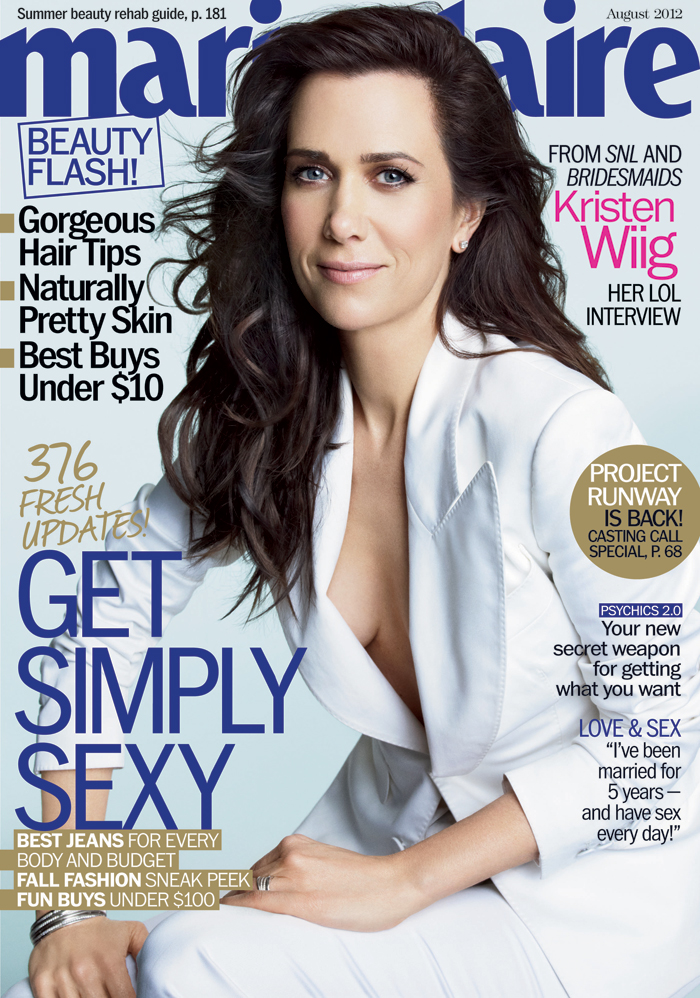 Kristen Wiig covers the August issue of Marie Claire. Isn't that amazing? Who would have thought that the "Terget Lady" from "SNL" would cover a (sort of) fashion magazine? I certainly never would have believed it years ago, but Kristen is a great chameleon who has finally gone full mainstream after co-writing and starring within Bridesmaids. With all of the new opportunities that have come her way in the wake of the movie's success, Kristen has departed "SNL" after seven years. Interestingly enough, she's now dating Strokes drummer Fabrizio Moretti, who was hot and heavy with Drew Barrymore years ago and also dated Kirsten Dunst for awhile too. Supposedly, Fabrizio and Wiig are now quite serious together, and it's obvious that she's smitten with the guy. Here are some excerpts from the interview: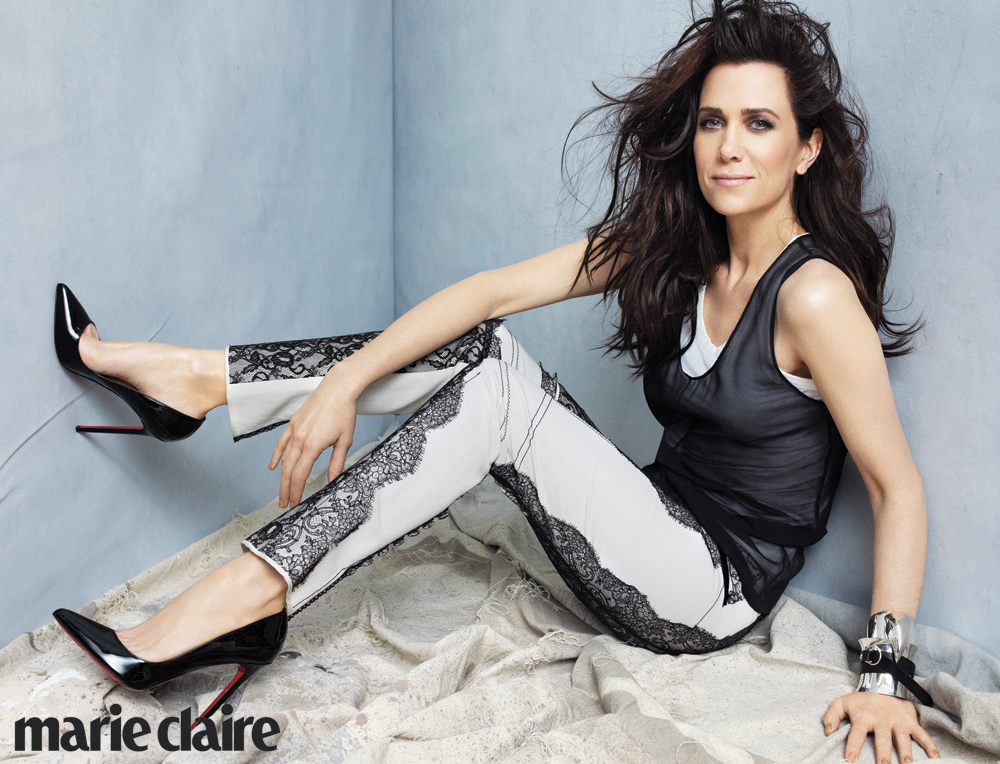 On her temperament: "I am shyer than most people think. I will say that I'm happier than I've ever been, and I feel very lucky right now." Why? "Where I am now. Who he is. Those are the two big ones."

On leaving "SNL": "I know a lot of people probably assume, 'Oh, she's leaving because she is going to be doing movies now and things like that,' which I will be," she notes. "But I just always knew it was going to be seven and that was it. I think maybe if I were 22, I could see myself staying a little bit, but it just felt like the right time." Still, "it was very emotional. I just wanted to get through it without breaking down in every sketch. Because nothing says comedy like breaking down."

On her childhood: "I hated speaking in public. I would miss school just so I wouldn't have to do it. I wanted to be Justine Bateman. She was so cool. Or Lisa Bonet. I just didn't think it was an option, coming from a town where people don't pack their bags and move out to Hollywood."
[From Marie Claire]
That's funny that she idolized Justine Bateman, who was the greatest smartass ever on "Family Ties." Justine has also done some great (relatively) recent work on shows like "Californication" and "Arrested Development." Maybe Kristen and Justine should team up and make comedies together now that Kristen is so successful. Regardless of who she surrounds herself with, I think that Kristen will do great in movies as she's already proven, and there's no reason that she can't go back and visit "SNL" like so many other alumni do on a regular basis.
Here's a photo of Kristen and Fabrizio in NYC on 7/7. I'm sure he's a very charming guy, but his name always reminds me of air freshener.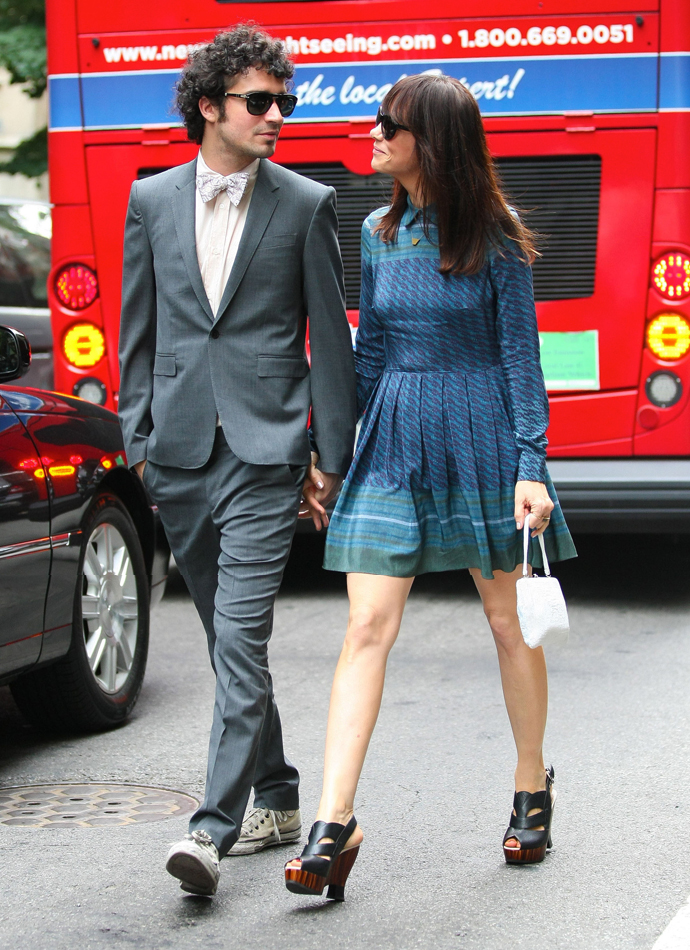 Photos courtesy of Marie Claire and Fame/Flynet