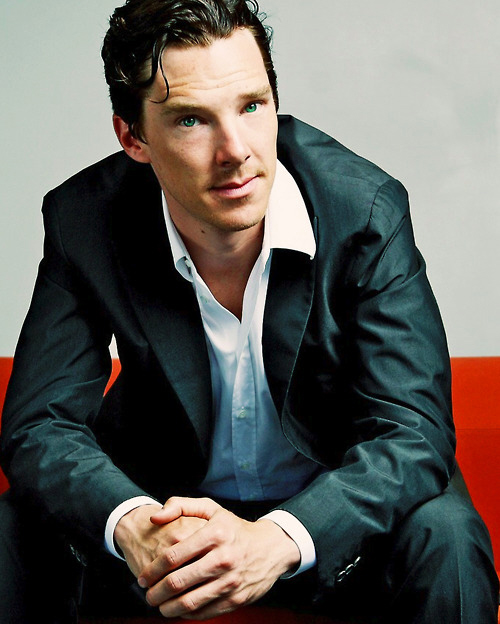 I never really paid much attention to what "female fans of Benedict Cumberbatch" called themselves/ourselves. I thought "Cumberbitch" was a default name for us, used along-side monikers like "Cumbersluts" and "Cumbergirls" and "The 'Batched." But it seems that "Cumberbitches" is a real thing, and they even have a Twitter for all things Cumber-obsessed. Benedict Cumberbatch's female fanbase of enthralled Cumberbitches has gotten so big that Benedict even gets asked about in interviews now. AND HE ANSWERS. Not only does he talk about The Cumberbitches, but he wonders aloud if one can be a self-proclaimed "Cumberbitch" and a "feminist". Oh, Cumby. I love you. Some highlights from Cumby's interview with the August issue of InStyle UK:
On The Cumberbitches: "I wish my 15-year-old self had known about my allure to the opposite sex! It's flattering, though I worry about what it says for feminism, it's quite a pejorative term… Cumberbabes might be better."

Not being comfortable with his fame: "I'm quite sensitive to people noticing me. There are times when I'm relaxed, then others when it does make me self-conscious. I'm not complaining. It's all come from good things."

Doing voice work for The Simpsons: "I was at a meeting yesterday in the same place The Simpsons is recorded and heard there was a part going in an episode… I said, 'I hate to muscle in here, guys, but could I record it?' Next thing, I'm standing in a room with all those famous voices: Bart, Marge, Homer, Lisa…"

Leaving LA after a four month shoot for Star Trek 2: "I've got post-movie depression. I had my last sunset yesterday, so I strolled down the beach and ate a sarnie on the sand dunes." LA life, he says, has been "surprisingly mellow", his only complaint being that there aren't enough libraries. "The members' clubs here are great fun in the evening, but by day, they're awfully big and brassy; everyone's busy rubber-necking so it's not very private."

Working in Hollywood versus "small" English stuff: "[The fans] see it as a corrupting golden handshake… [but] I like treating every job as the first time and to do that, I'll vary the work, so I'll be a knucklehead and run around with girls and guns, then I'll slow it down and do something totally different, like Parade's End."

Success coming later for him: "I'm glad it all came when it did. I think it's wonderful that you can go from 19-year-old unknown to superstardom, but for me, having a slightly harder time of it to begin with, doing a lot of theatre work and with every penny counting, means I'm humbled by the reality of the profession". Though had he achieved success early, he doubts he'd have gone off the rails. "I grew up surrounded by professional actors, so it stood me in good stead. I know what a sin it is to be late, I'm really hot on those sorts of things," he says, "It's very easy to burn bridges and many actors don't think it matters, but it does, because people end up saying, 'Yeah, he's great, but you don't want to work with him because he's a pain in the ass!'"

He's currently single, and he's sort of enjoying being a bachelor: "Yes and no. I have a sort of clock ticking. I'd really like to be a dad before I'm 40, but at the same time, I'm in this weird territory where people know me before I know them."

His actor parents love his success: "They're over the moon," he says, his voice softening. "I flew them out here recently and they came to see me on the Star Trek set. All the stuff that's happening to me is useless unless you can share it with someone you know. And who better to have by your side than family?"
[From InStyle UK via Digital Spy & ONTD]
Sigh… even though I don't think it's anti-feminist (or full-blown misogynistic) for women to refer to themselves as "bitches" or "Cumberbitches" (or "Fassbitches" or "Gandybitches" etc), I do love it when a man talks about feminism. I always loved Jon Hamm because, you know, The Hamm Dong and all of that. But when Hamm started talking about the sisterhood and "sisters doing it for themselves" and really coming out as a strident feminist, my love knew no bounds. I'm starting to feel the same pangs for Cumby.
Oh, and here's a Cumby interview from a few months ago where Cumby talked about The Cumberbitches: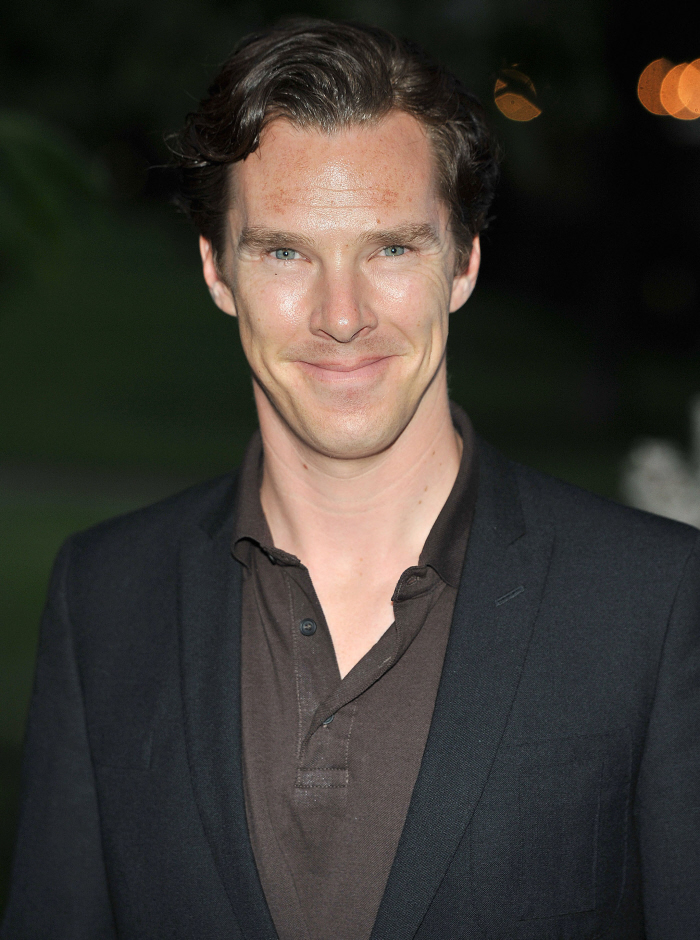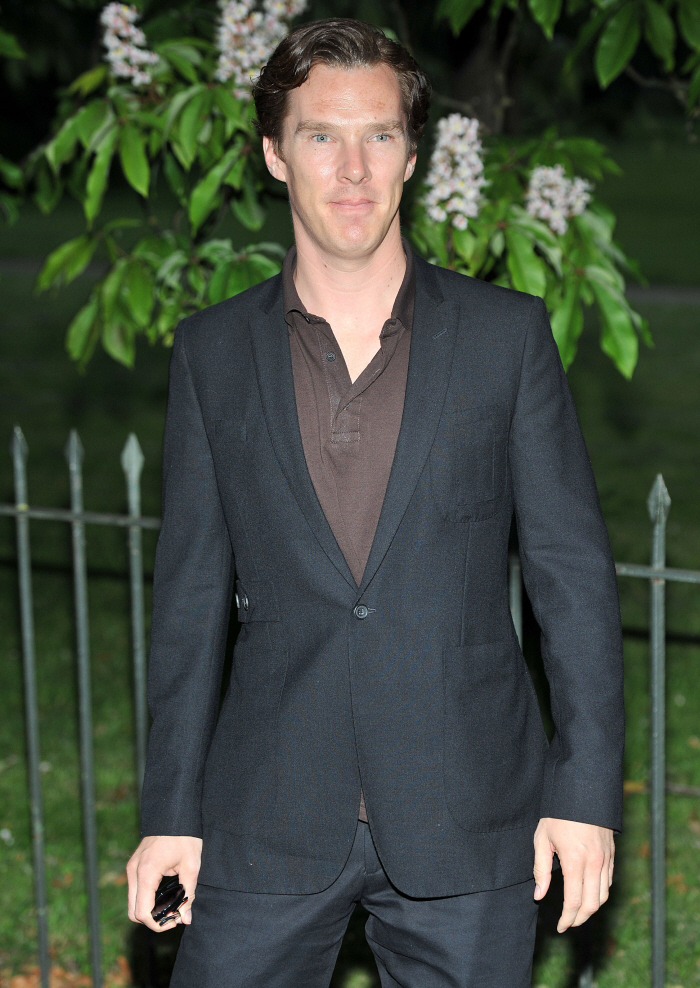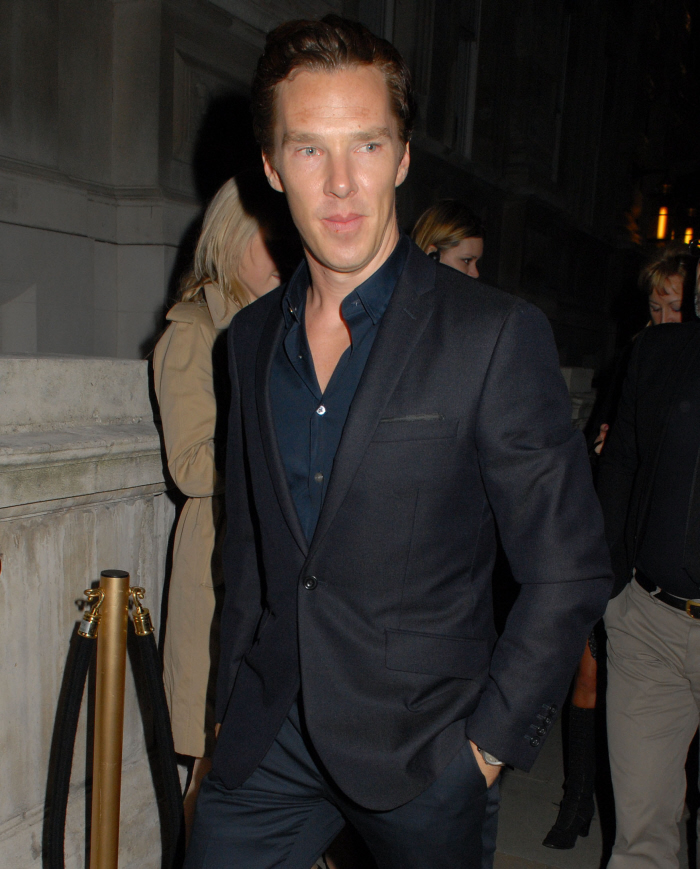 Photos courtesy of WENN.