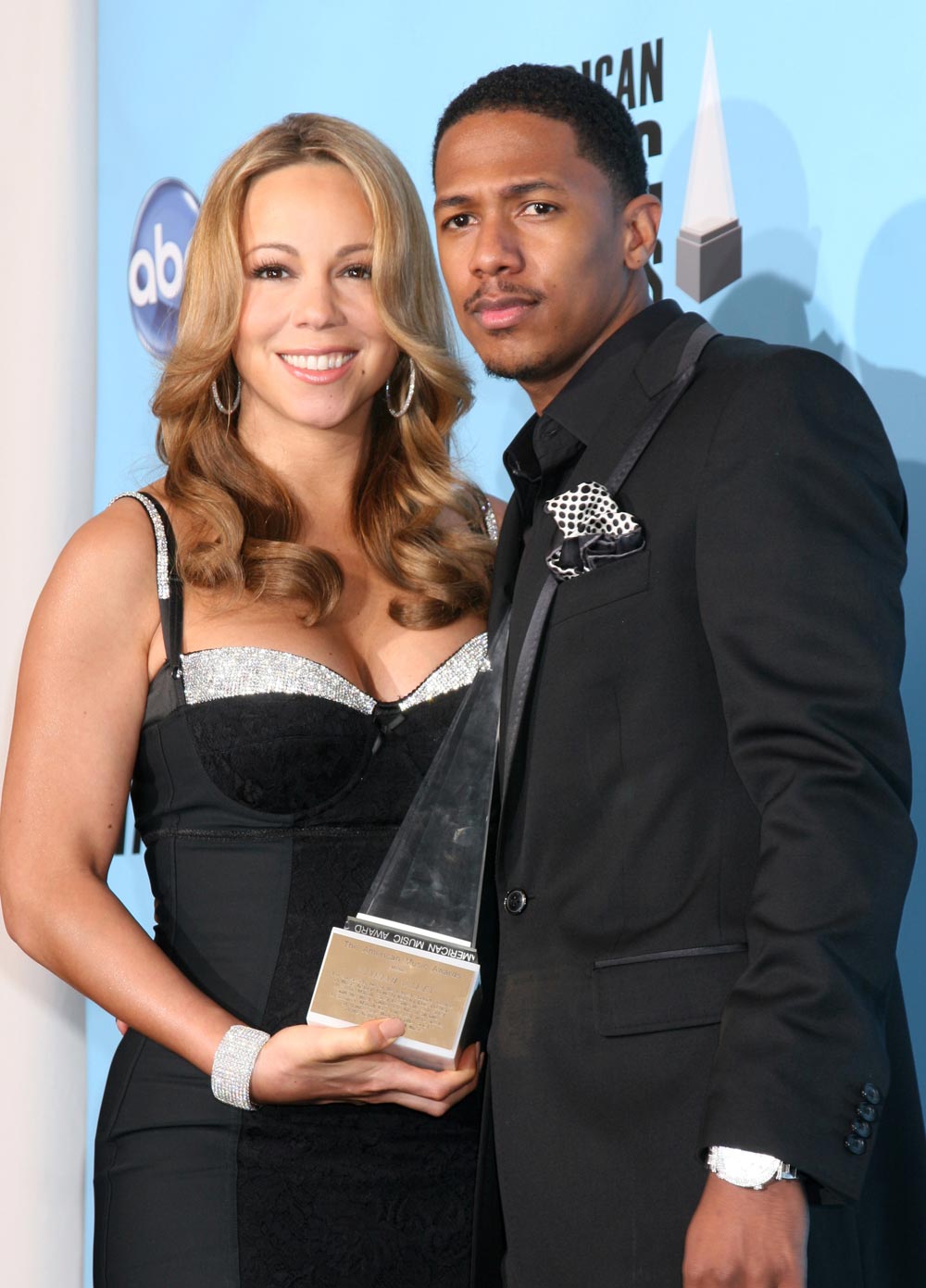 Every time Mariah Carey appears on Ellen Degeneres' talk show, I just think she's crazier and crazier. The last time she was on the show, she brought Ellen a bunch of very pink, girlie lingerie for Ellen to wear on her wedding night. Clearly, she doesn't know Ellen very well. This time, Ellen tried to get the scoop on whether or not the singer is expecting her first child with new husband/manservant Nick Cannon. But Mariah wasn't giving anything away.
"People are saying that you're pregnant," DeGeneres says.

"No, that's OK," Carey coyly replies.

Telling her she doesn't have to answer, DeGeneres then tries to get Carey to take a sip of champagne.

But Carey tells her it's "just fattening. That's not champagne. You can't have it on TV.

"I can't believe you did this to me, Ellen," she later adds. "This is peer pressure."

DeGeneres then tells her, "let's toast to you not being pregnant."

Replies Carey, "Oh, my goodness! I can't believe her! Why would we toast to that? How about to the future?"

Carey pretends to drink the champagne as she adds, "It's too early for me. I only drink after 3 p.m.!"

"You're pregnant," DeGeneres flat-out tells her.

"I didn't say that. No, no, no. My mother would be at home, like on the computer, like what are you talking about?" Carey replies. "We will let you know when we're going to have a family."
Can you imagine the diva demands if it's true? A pregnant Mariah will make J-Lo look like a pioneer woman from the 1800s. We're talking about a woman who has her microphones sterilized if anyone touches them. She'd probably only touch her kid with latex gloves and a surgical mask. And if the poor kid is a boy he'll still be dressed in pink and purple and "Hello Kitty" gear. I wouldn't wish that on a baby. Back in April, Mariah said she had ruled out being a mom because having children would make her feel violated.
Mariah Carey and Nick Cannon are shown at the VMAs on Sunday. Credit: WENN