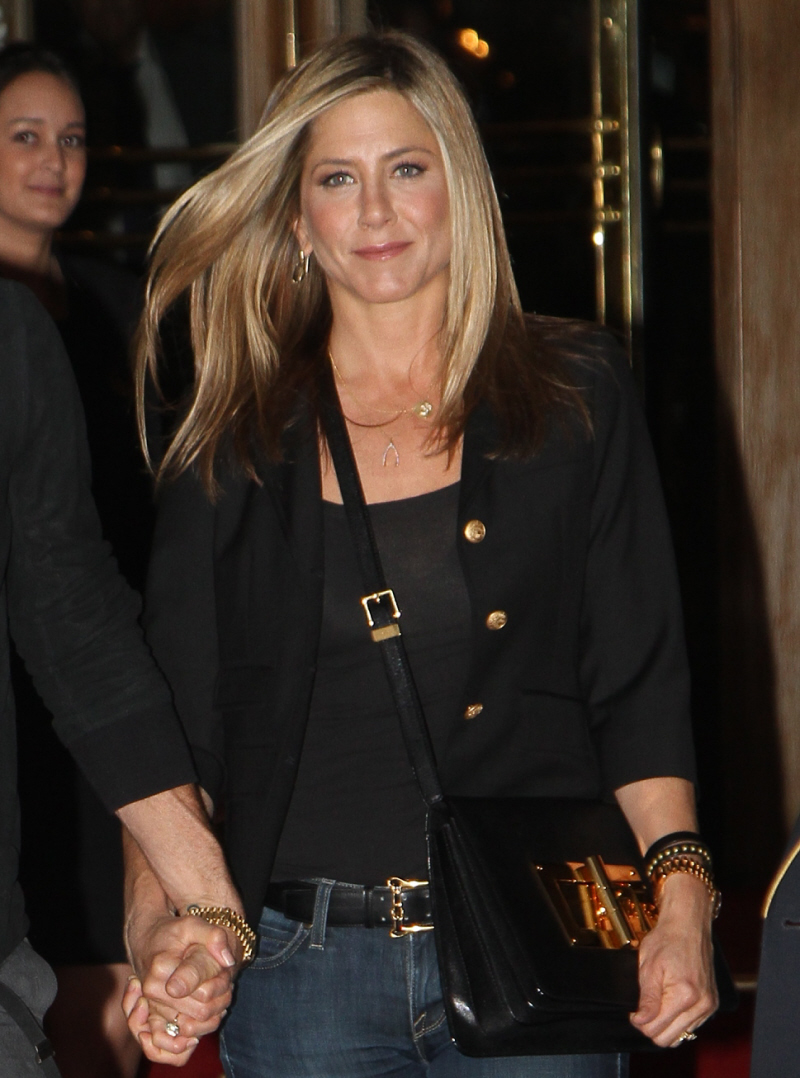 This mini-story comes from Mike Walker's gossip column in The Enquirer, which… of course, disclaimer, etc. Walker gets some genuine scoops, but you definitely have to pick and choose what to take seriously. I tend to believe the stories about celebrities being "overheard" doing or saying something in LA or NYC, just because I could see how someone would call in a tip to a gossip columnist over something like that. Which means that I kind of believe this story. Apparently, Jennifer Aniston was having lunch with some of her girlfriends in Beverly Hills, and she started talking about the photos of Angelina Jolie in her Maleficent costume from those English cow pastures. As you can imagine, Aniston thought Angelina's Maleficent horns were particularly fitting.
Chit-chatting with a coterie of girly-pals on the Beverly Hills circuit, Jennifer Aniston triggered hysterical giggles when she gored Angelina Jolie over that scary-looking set of horns she's sporting for the horror flick 'Maleficent,' sniping: "Those horns suit her perfectly… she's always been a horny bitch!" Jen went on to call Jolie a "she-devil."
[From The Enquirer, print edition]
Ha. I can see Aniston going on, "I mean, what's with the whole 'wearing costumes' thing? Why can't she just wear normal clothes? Like, I always tell wardrobe, 'You better have wedges and scarves and California fashions, no matter what my character is doing.' Some people just don't understand Acting." And don't even say "Of course Jennifer wouldn't still be gossiping about Angelina at this point." Of course she does. Publicly and privately. That's why I believe this story.
Here are some newish photos of Angelina and her horns: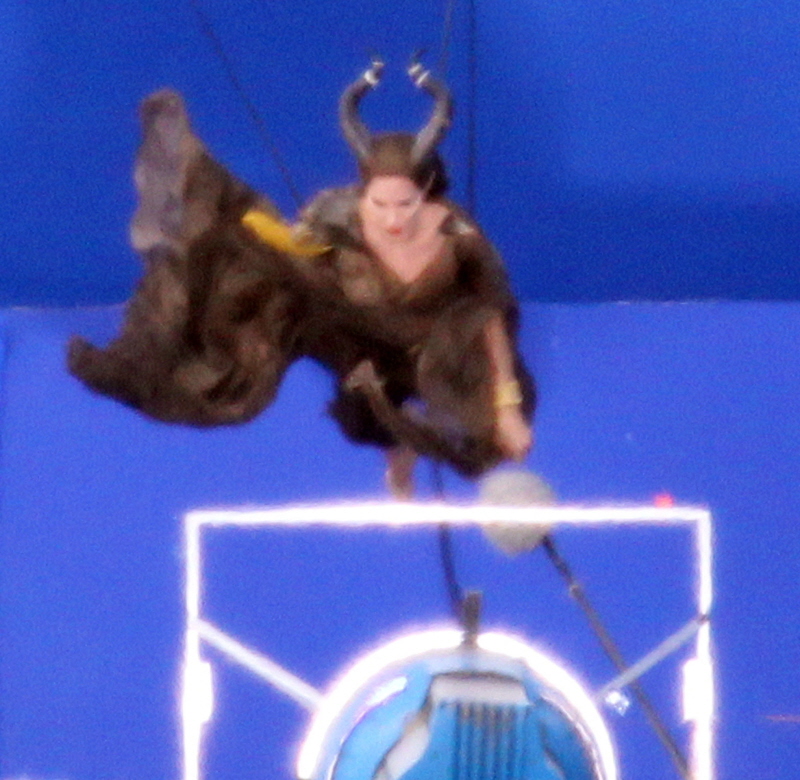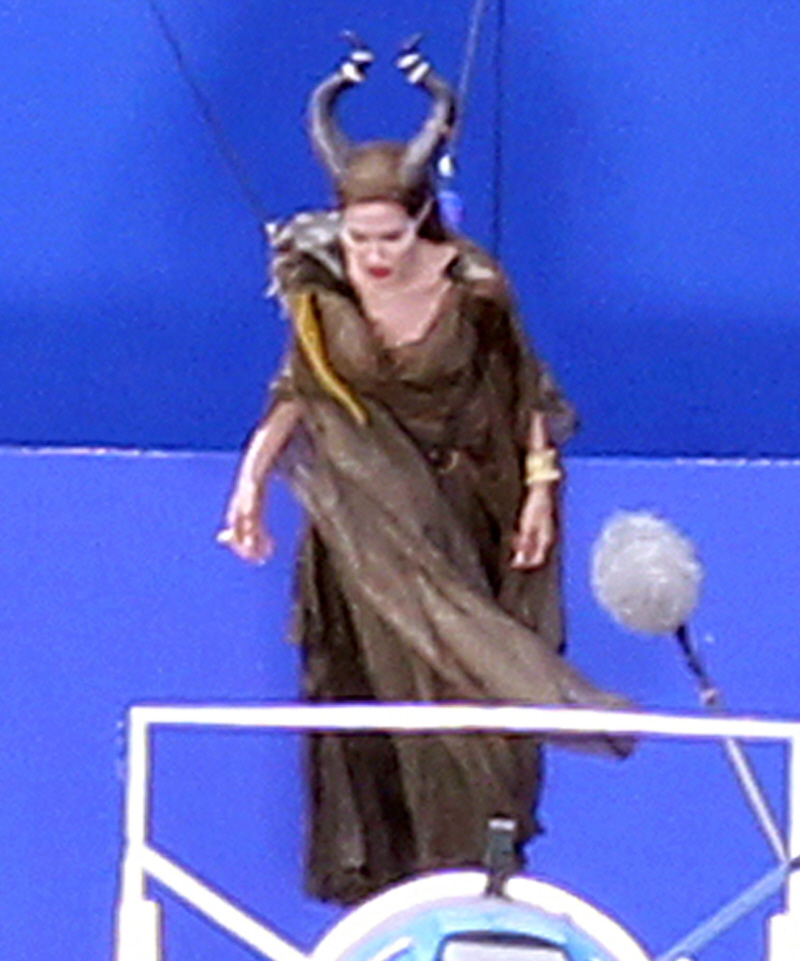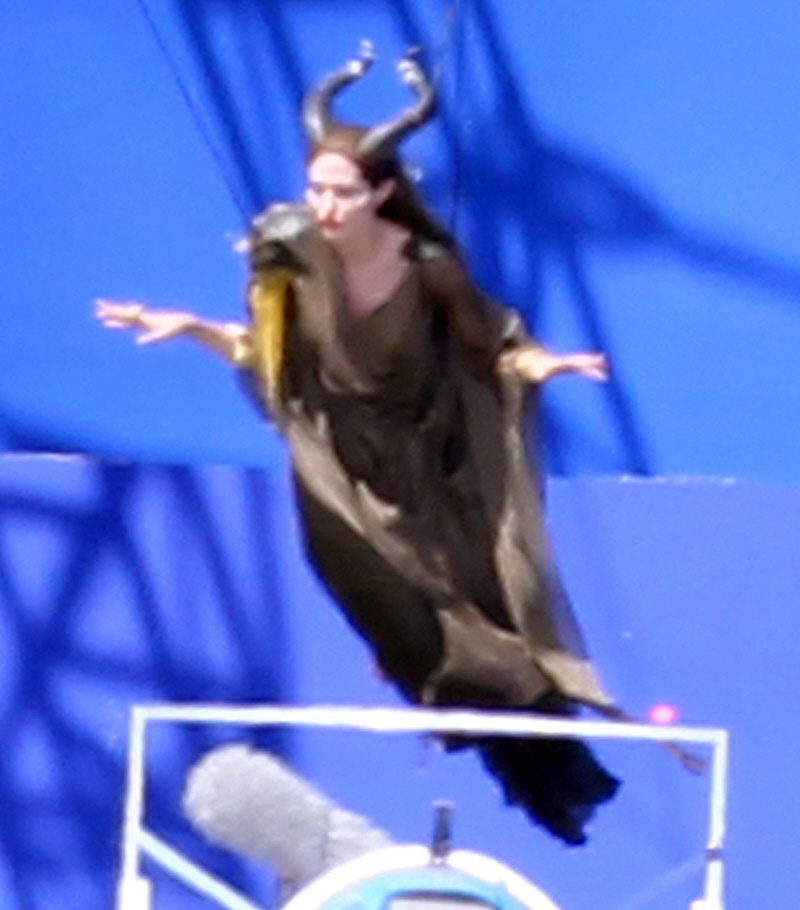 Photos courtesy of WENN, Fame/Flynet.