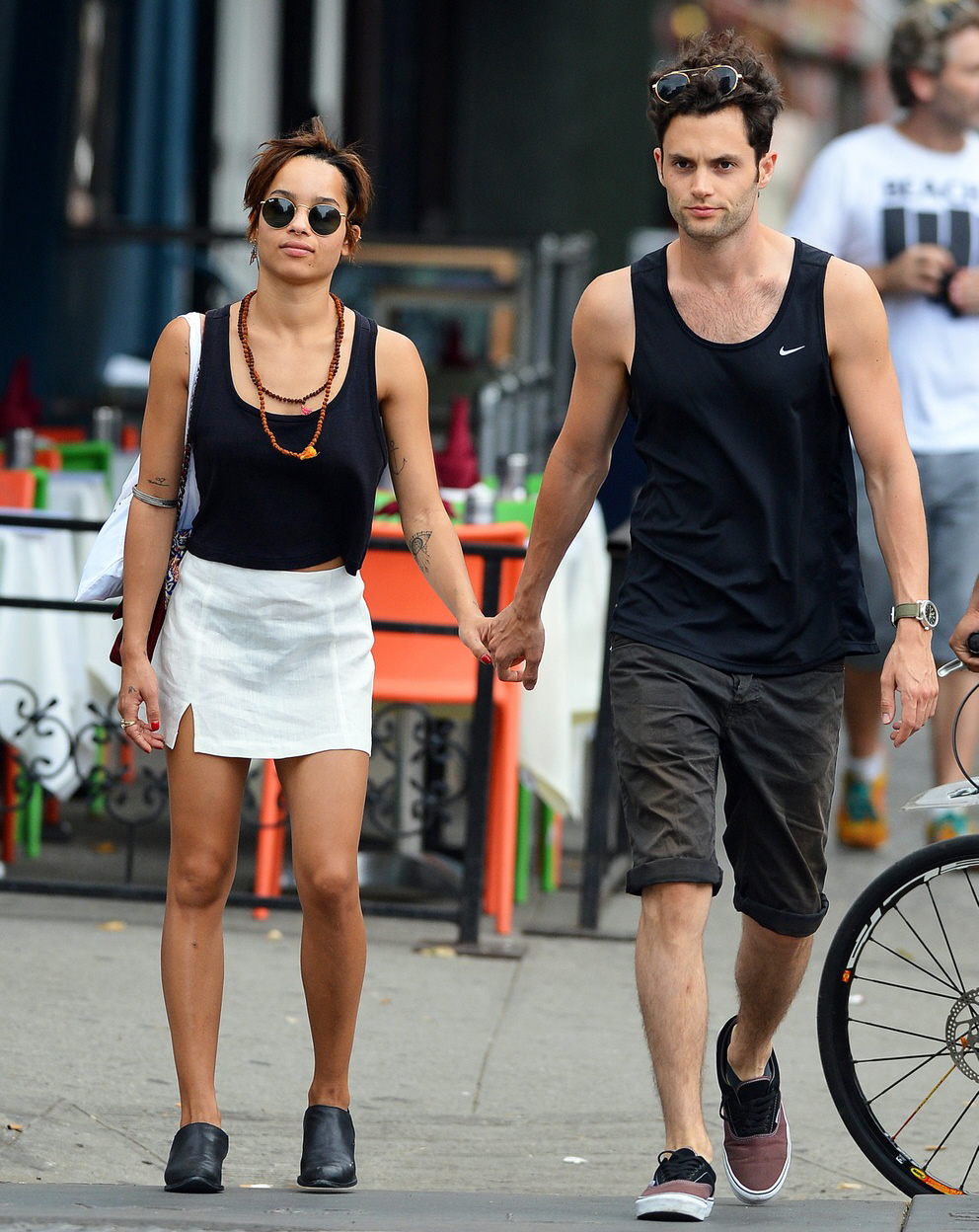 I know most of you don't care about this couple, but they fascinate me! Penn Badgley and Zoe Kravitz have been together for more than a year by my count. The rumors about them started last summer, when Michael Fassbender (then Zoe's sort-of boyfriend) was in England filming Prometheus. It began to look like Fassy and Zoe were on a break and Zoe started being seen all over NYC with Penn. Then Zoe and Fassy briefly reunited in Toronto in September, and then they seemed totally over – Zoe and Penn have been loved up ever since. Last year, I thought Zoe was massively downgrading… but I wasn't too upset about it, because I didn't really like Zoe and Fassy together. Now Fassy is with Nicole Beharie and Zoe is with Penn and I think this is the way it should be.
I'm including photos of Zoe and Penn doing The Dark Knight Rises carpet separately, but I'm also including a photo of the couple over the weekend in the East Village – they are definitely still together, they're just not walking red carpets together. As for Zoe and her style… it's improved so much since she was with Fassbender. I'm still loving her choppy little haircut, it suits her so much. Her premiere dress was "a black silk and mesh cocktail sheath from Emilio Pucci's Fall 2012 collection." Although I think this dress would probably look better on someone taller, with a longer torso, I don't hate it on Zoe. I think she looks super-sexy.
As for Penn… well, he finally shaved off that weird beard/muttonchop facial hair and he's back to looking really young. They're both very young! Zoe is 23 years old, Penn is 25. If I could change anything about Penn, it would be his chest-fur flashing – he just looks douchey! Still, I wonder if Zoe isn't styling him, you know?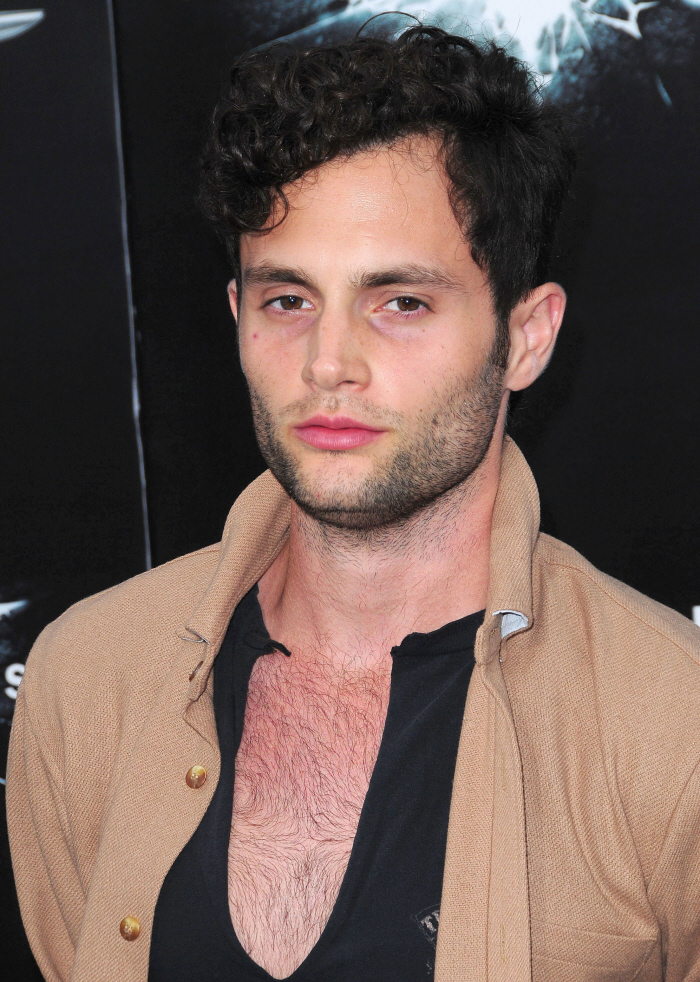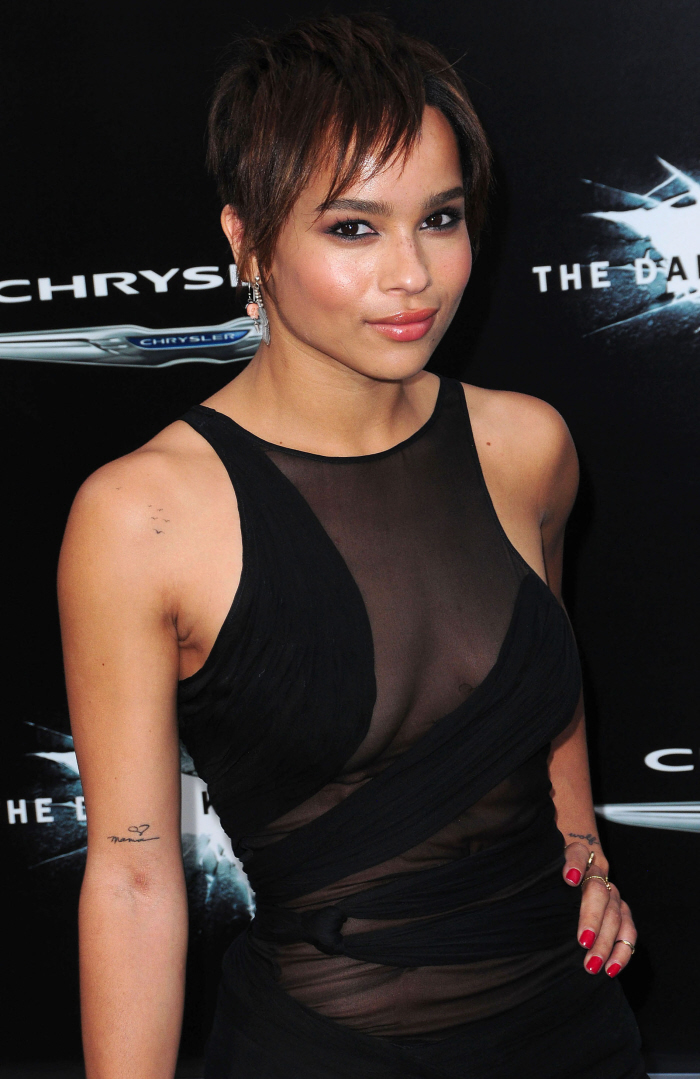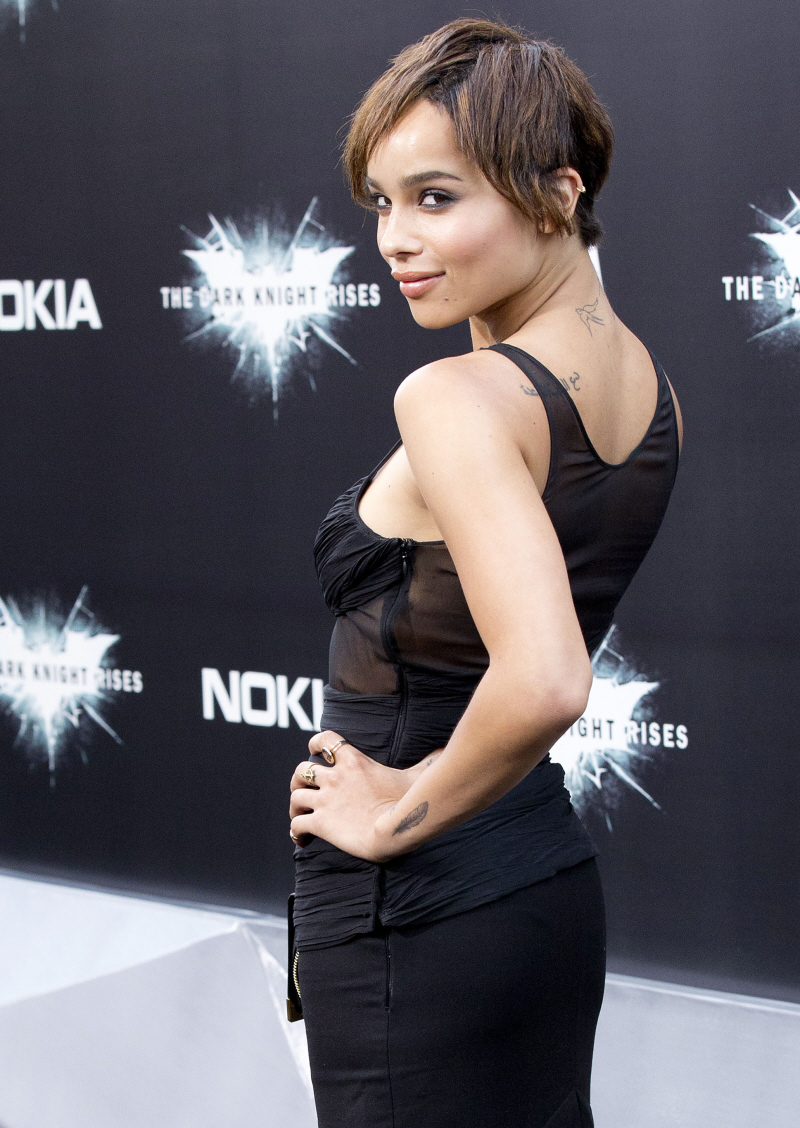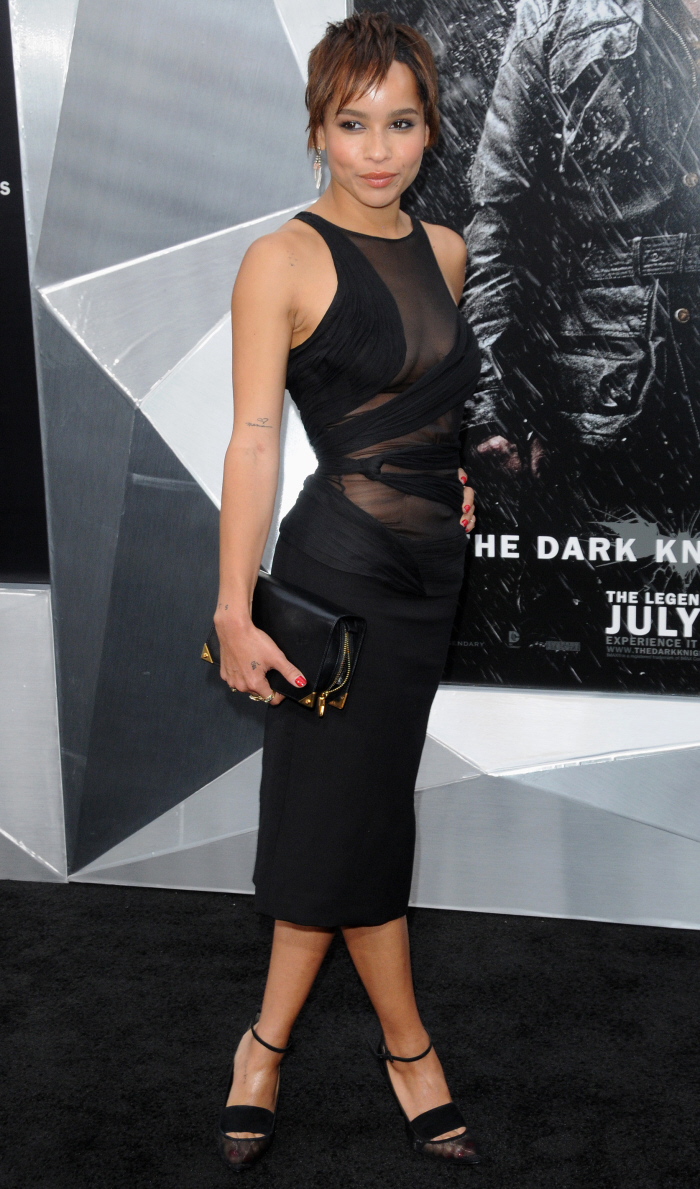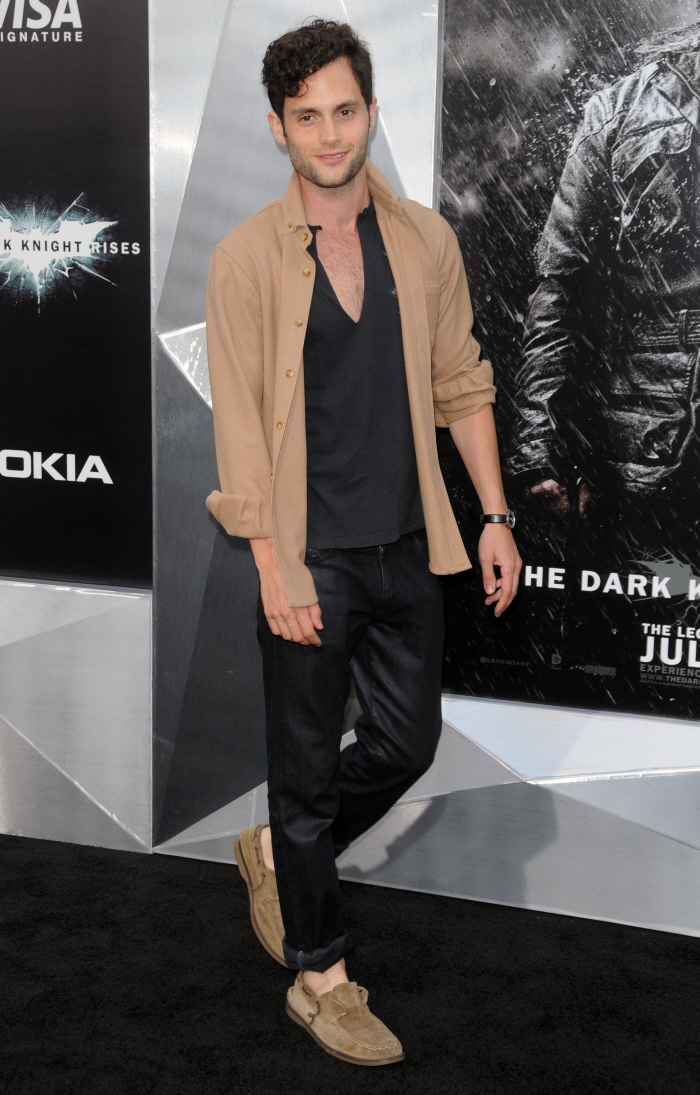 Photos courtesy of WENN, Pacific Coast News.