Here's a story of two random d-listers fighting that I had no idea were friends. Apparently Kristin Cavallari and Jenny McCarthy are both dating football players for the Chicago Bears. We just heard that Jenny is moving from LA to Chicago to be near her new boyfriend, Brian Urlacher, and we know that Kristin Cavallari is pregnant and engaged to her baby daddy, Jay Cutler. (Can you believe Kristin is still pregnant? It seems like she's been pregnant forever.) According to The Enquirer (which I believe because they have nothing to gain by making up a story about these two), Kristin and Jenny used to be best friends, but Kristin is pissed at Jenny's famewhore antics, because Jenny is more crass about it and is getting more attention. Meanwhile Jenny just thinks Kristin is jealous, since she's pregnant and "huge" while Jenny just posed for Playboy. Here's the story, with more in this week's Enquirer:
Get ready for a catfight between football-loving BFFs Jenny McCarthy and Kristin Cavallari!

Jenny's hot and heavy with Chicago Bears lineback Brian Urlacher after they were introduced by mom-to-be Kristin, who's engaged to Brian's best bud, Bears quarterback Jay Cutler.

But the two ladies may soon need a referee to iron out their differences, says a source.

"Jenny's finally found love with a good man and she owes it all to Kristen, but their once-warm friendship has suddenly turned as cold as the Chicago winter," the source told The Enquirer. "For a while, they were all smiles shower off their football studs and making plans to get together for dinners and holidays. But that's all changed, and jealousy and ego are to blame.

"Kristen enjoyed being the famous fiancee of local hero Jay until Jenny and her huge personality started taking center stage. Now she's finding Jenny's loud and over-the-top antics a bit obnoxious.

"Meanwhile, Jenny thinks Kristin is just jealous because she's pregnant and getting huge while Jenny is posing naked for 'Playboy.' It's mean girls' cattiness at its worst."
[From The National Enquirer, print edition, July 30, 2012]
These two are fighting because they're both vying for the same slice of the meager fame pie reserved for the talentless. Chicago isn't big enough for two women the national press barely cares about. I'm going to say something that sounds rude, but I don't mean it that way. Maybe Cavallari does feel "huge," not that she looks it at all, since I can't see where she's papped herself in the last two months. She had a baby shower in mid May and after that she kind of went into hiding. Meanwhile Jenny is all over the place promoting her Playboy issue and talking about her lovelife and Kristin is kind of sitting back waiting to give birth. All of that will end when Kristin has the baby and starts getting coverage again. Jenny's not going to be able to top that.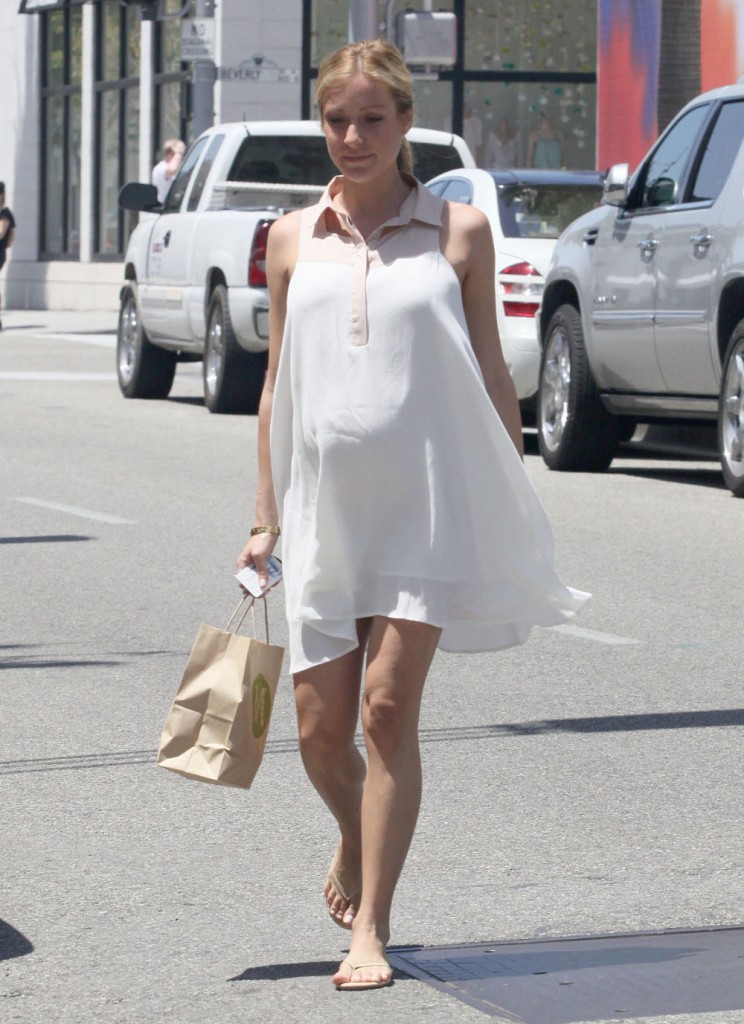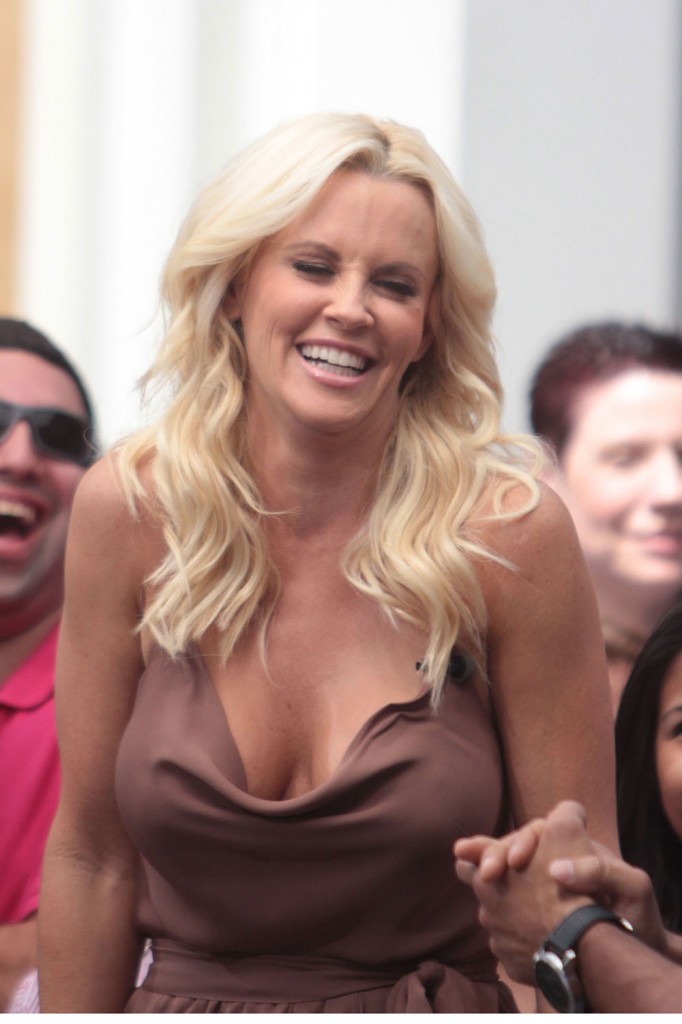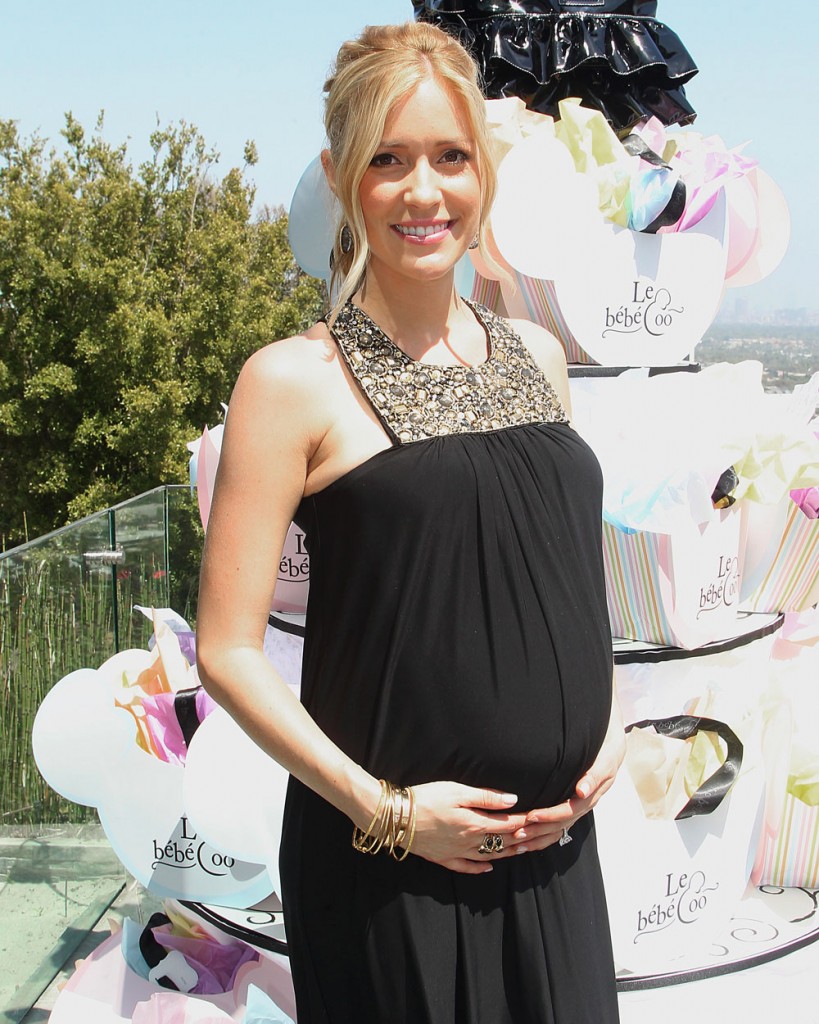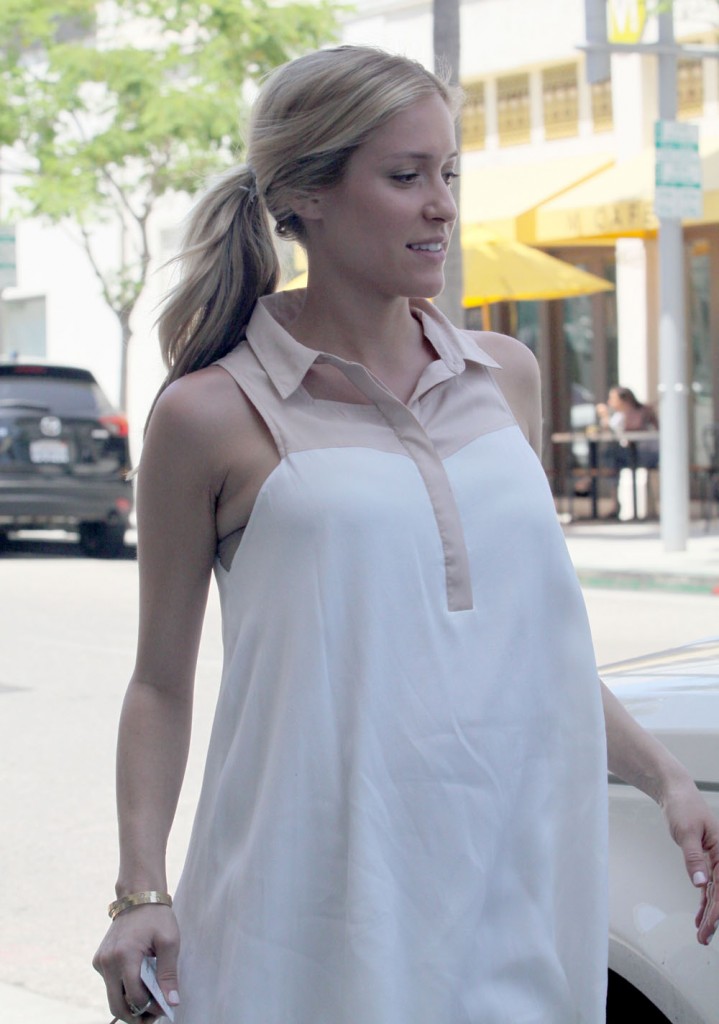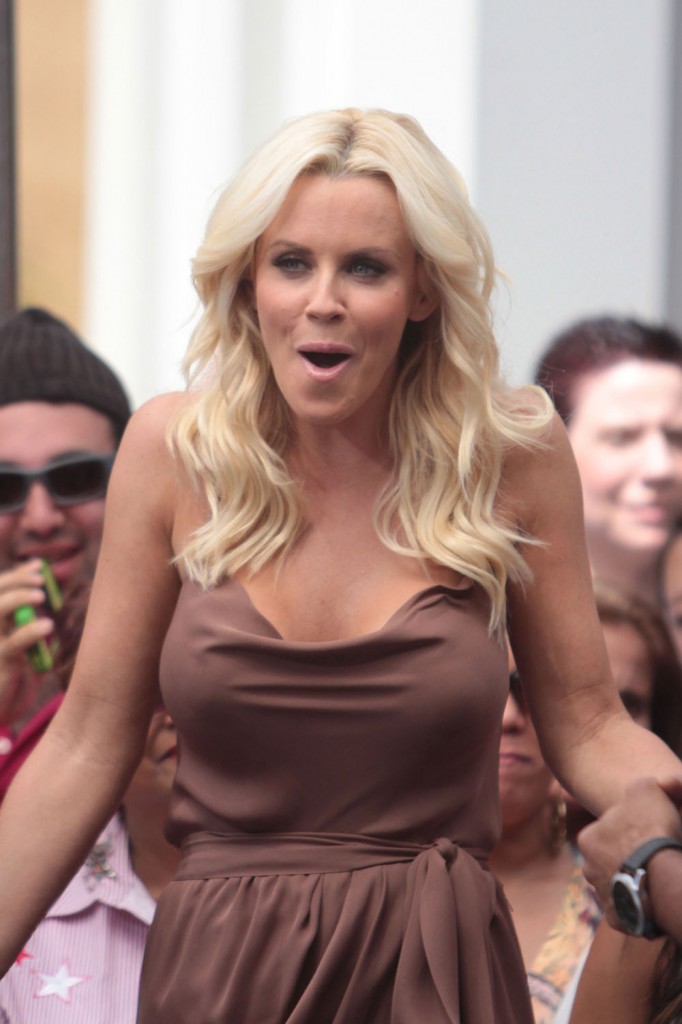 Kristin is shown out on 5-21-12 and at her baby shower on 5-15-12. Jenny is shown on 12-16-11 and on 5-31-12 Credit: FameFlynet and WENN.com.