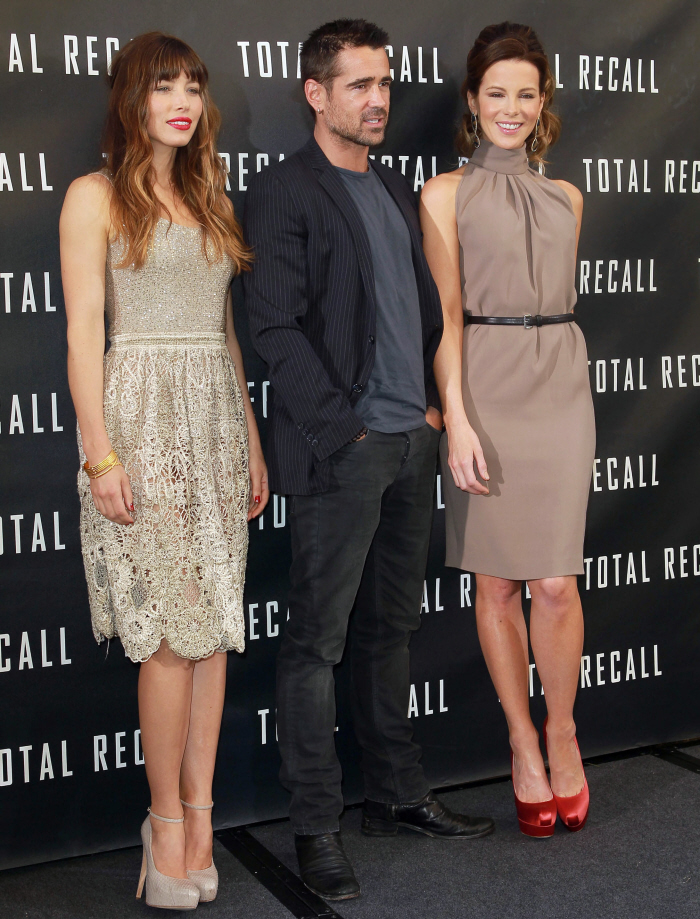 Honestly, I've always thought Jessica Biel is an attractive girl. I never thought she was mind-numbingly gorgeous, and I especially didn't understand how Biel could get away with claiming that she's "too pretty" to get the kinds of roles she wants, but you know, she is attractive. But the more attention I give her, the more I've noticed something weird: Biel is extremely self-defeating when it comes to her beauty. It's not just bad choices when it comes to fashion – although that's pretty awful. It's her overall style, the choices that she makes with hair, makeup and her general presentment to the public.
These photos from LA photo call for Total Recall are a great case in point. Granted, Biel now has those terrible bangs that are not doing her any favors. But she could still work with the bangs and put together a relatively cute look. Instead, it feels like she just gave up. I mean… a completely beige Oscar de la Renta dress that A) doesn't do much for her figure and B) is one of her worst colors? Don't get me wrong – it's a lovely little dress. Biel just makes it look like a grungy dishrag. And then the hair overall – the choppy bangs with the bad ombre hair AND it looks scraggily and sort of unwashed? And putting red lipstick on top of all of that is just… bad. She COULD look so much better than this. She just chooses not to. Or Justin Timberlake doesn't know how to style his fiancée, I guess.
Kate Beckinsale looks pretty though – Kate knows how to pull an outfit together, she knows what looks good on her, and she usually errs on the side of looking "too done" and "too pulled together". Which, as we can see, is definitely better than the "Biel Method" of "trying too hard to look like this mess happened naturally." Colin Farrell looks… tired. I don't know what's going on with him right now, but he just isn't giving me biscuit-fever these days. And Bryan Cranston looks great!!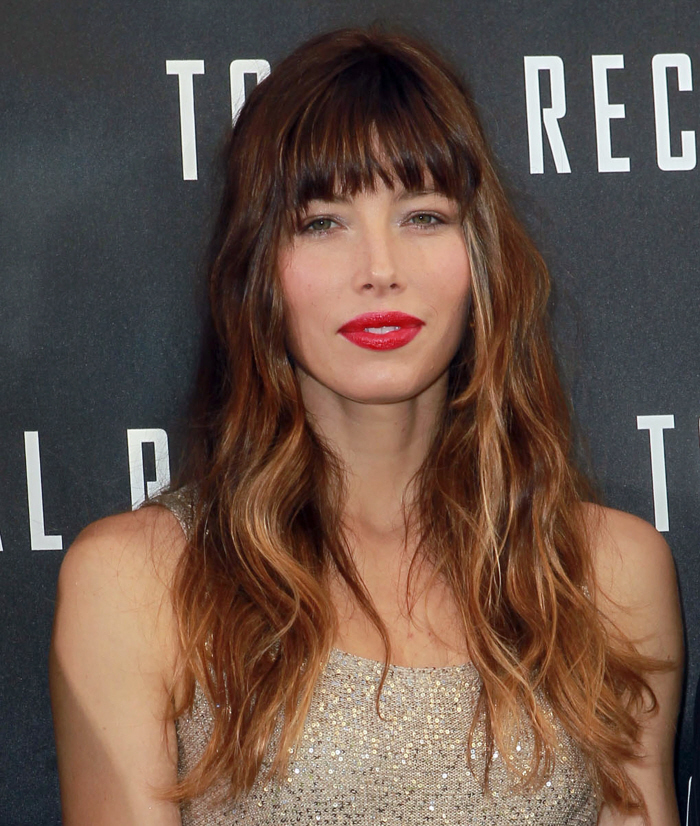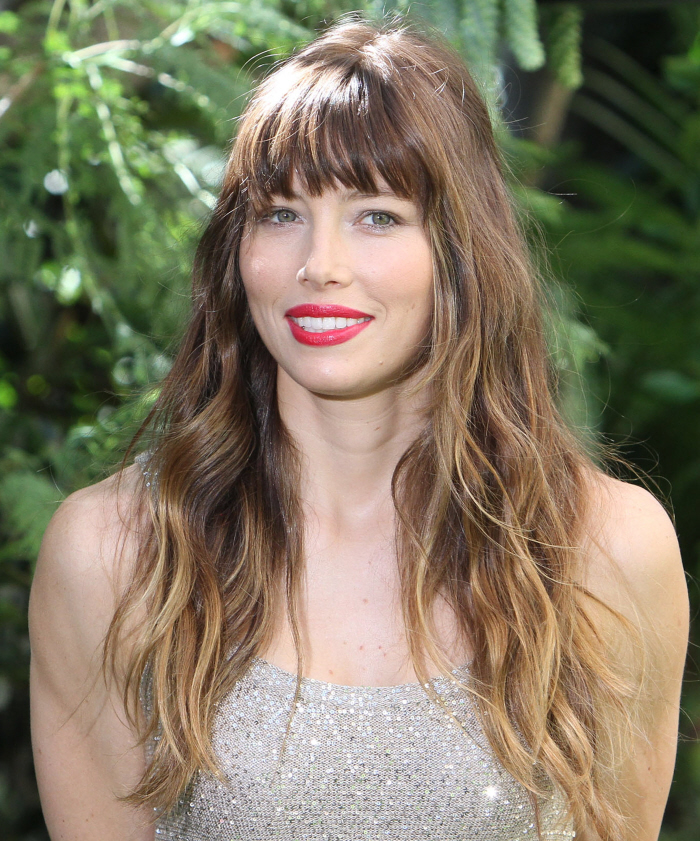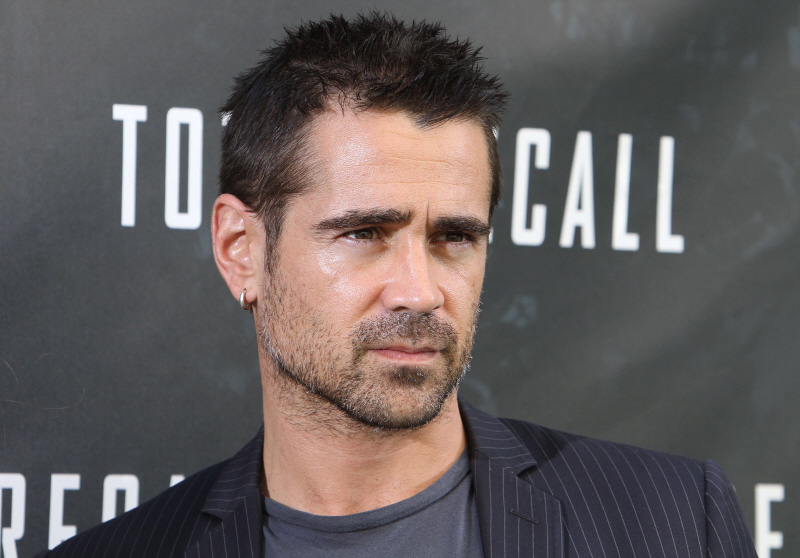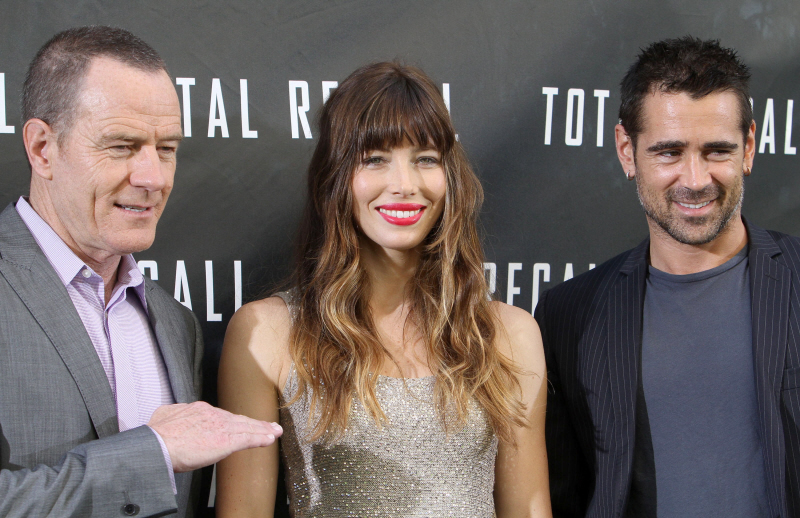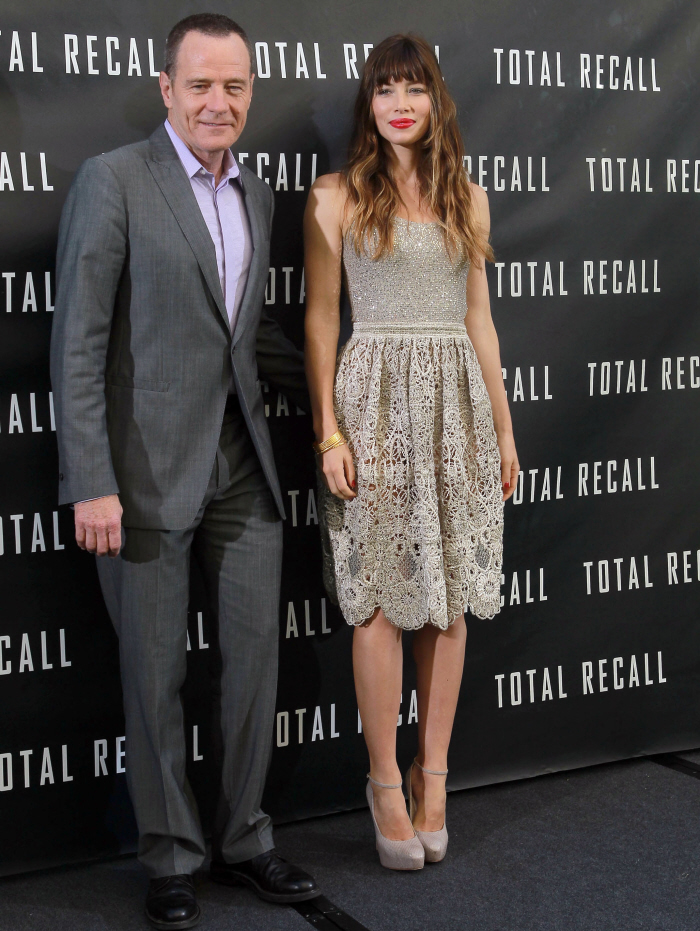 Photos courtesy of WENN.