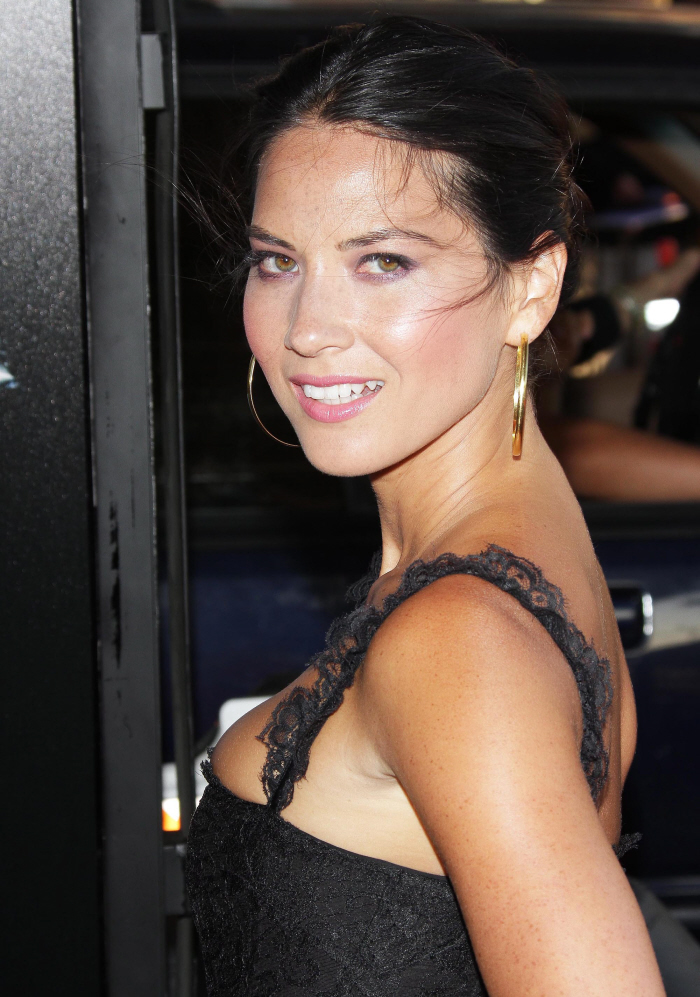 I've actually been trying to lay off of Olivia Munn lately. She still annoys me, and I still think she's dreadfully unfunny, but I have to give her some credit – she has really great management. She's hustled her way from failed TV show to box office bomb to relatively successful (or at least, much discussed) TV show (The Newsroom) to a small part in a box office success (Magic Mike). So… I have to actually give her some credit for staying power, and for not falling into the "I'm going to just be known for taking off my clothes" route, and for actually… I don't know, TRYING to be a legit actress. Still unfunny, still not very talented or anything. But she's a hustler.
She's also a plucker. But in the grossest, most neurotic way ever. Olivia has just admitted that she suffers from Trichotillomania – compulsive eyelash-pulling. You know who else has that? Paula Deen.
Olivia Munn is known for being a smart and sexy beauty. Now the Magic Mike star has revealed she suffers from a bizarre anxiety disorder that causes her to pull out her eyelashes!

"I don't bite my nails, but I rip out my eyelashes," the actress who also stars in the new HBO hit, Newsroom, told The New York Daily News.

"It doesn't hurt, but it's really annoying. Every time I run out of the house, I have to stop and pick up a whole set of fake eyelashes."

The condition, Trichotillomania, is classified as an impulse control disorder, and can cause those afflicted to pull out hair from any part of their body; eyebrows and eyelashes are the most common.

Her anxiety, Munn admitted, also impacts how she relates to people socially.

"I don't want people to be mean to me," she said. "As an Air Force kid, I moved around a lot when I was younger and no one was nice to the new kid. So there is always this feeling that someone will make fun of me."
I'm a bit of a compulsive eyebrow-plucker, but I attribute that to the fact that if I leave my eyebrows unattended, they will be ALL OVER my face. It's beyond a unibrow. The eyelash thing is just… I feel bad for her. It seems like it's a neurotic self-soothing thing, right? You feel a small little release when you yank out one of your eyelashes? Ugh. That must suck!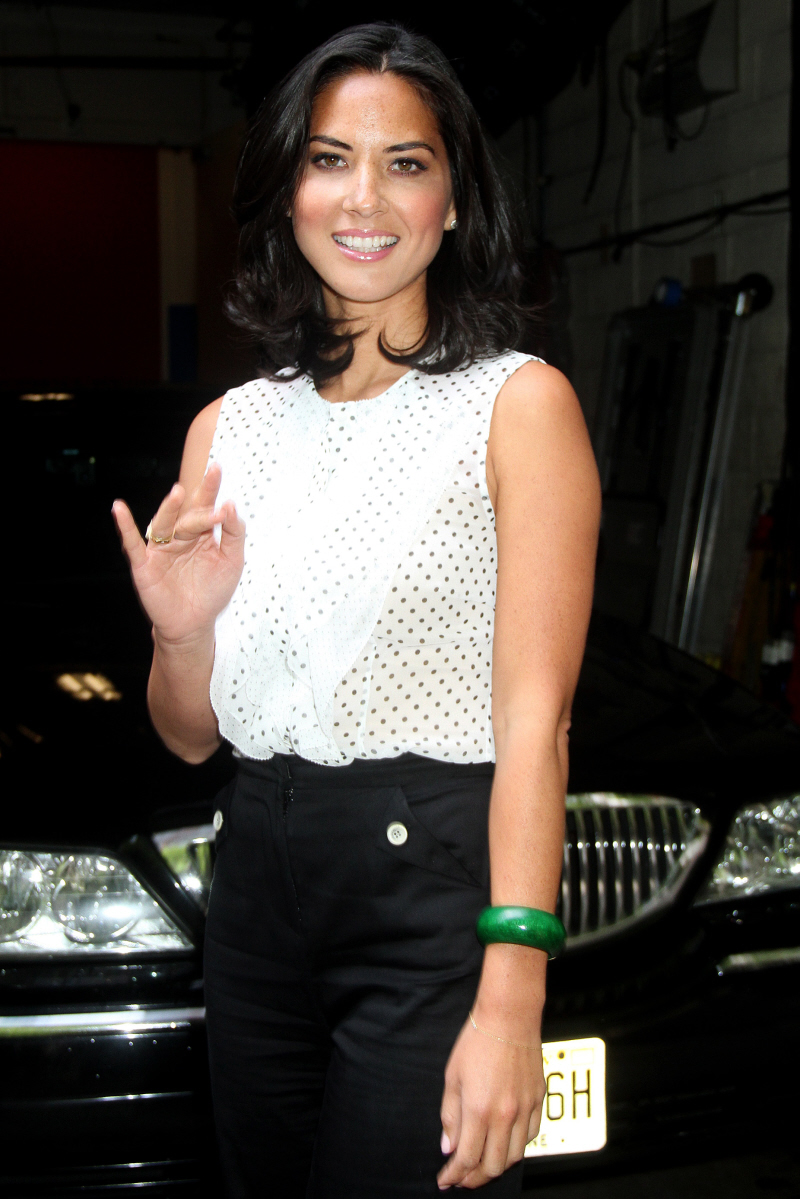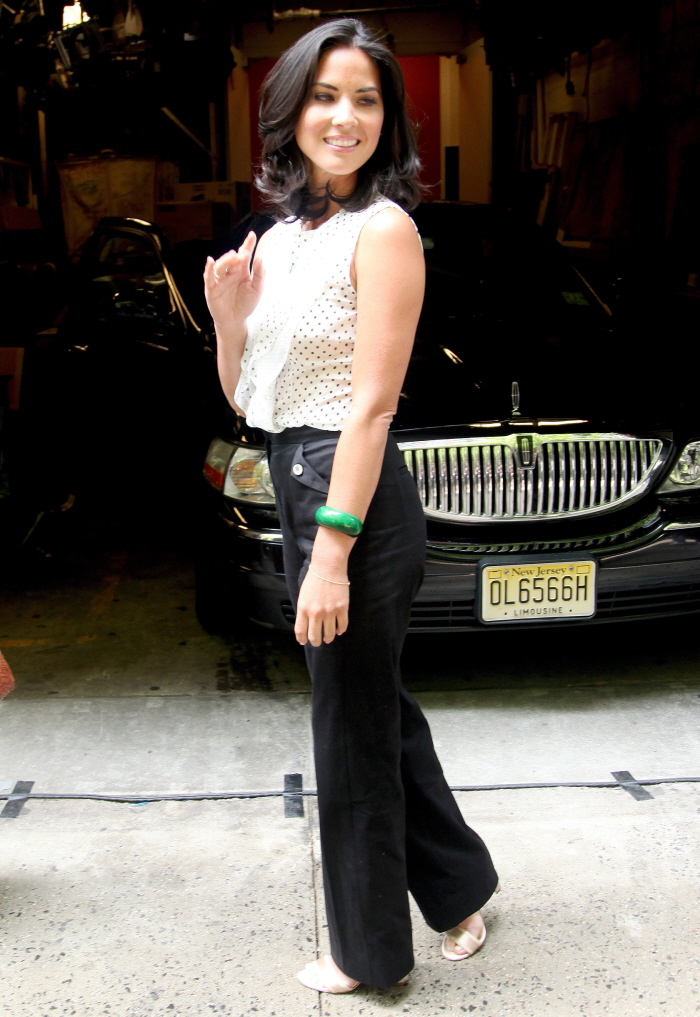 Photos courtesy of WENN.