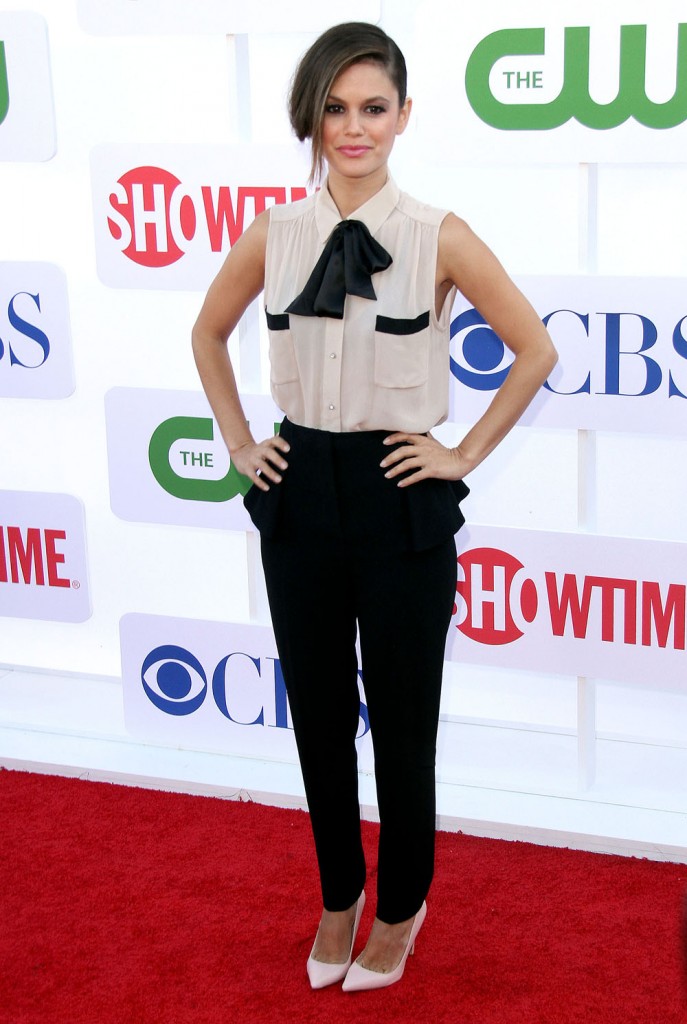 We have some photos from the summer press tour for CBS, Showtime and The CW. Here's a smattering of stars from those networks, in no particular order. Kaiser will be covering more of the fashion in a bit. First off is Rachel Bilson, and I'm headlining with her as I just watched the whole first season of Hart of Dixie and kind of loved it. It's cheesy and it's predictable, but the characters and the setting are so much fun. Rachel is actually great in it, and I'm looking forward to seeing how her character Zoe Hart solves her man dilemma come next season. I'll have to wait a while, though, it doesn't premiere until October, damnit!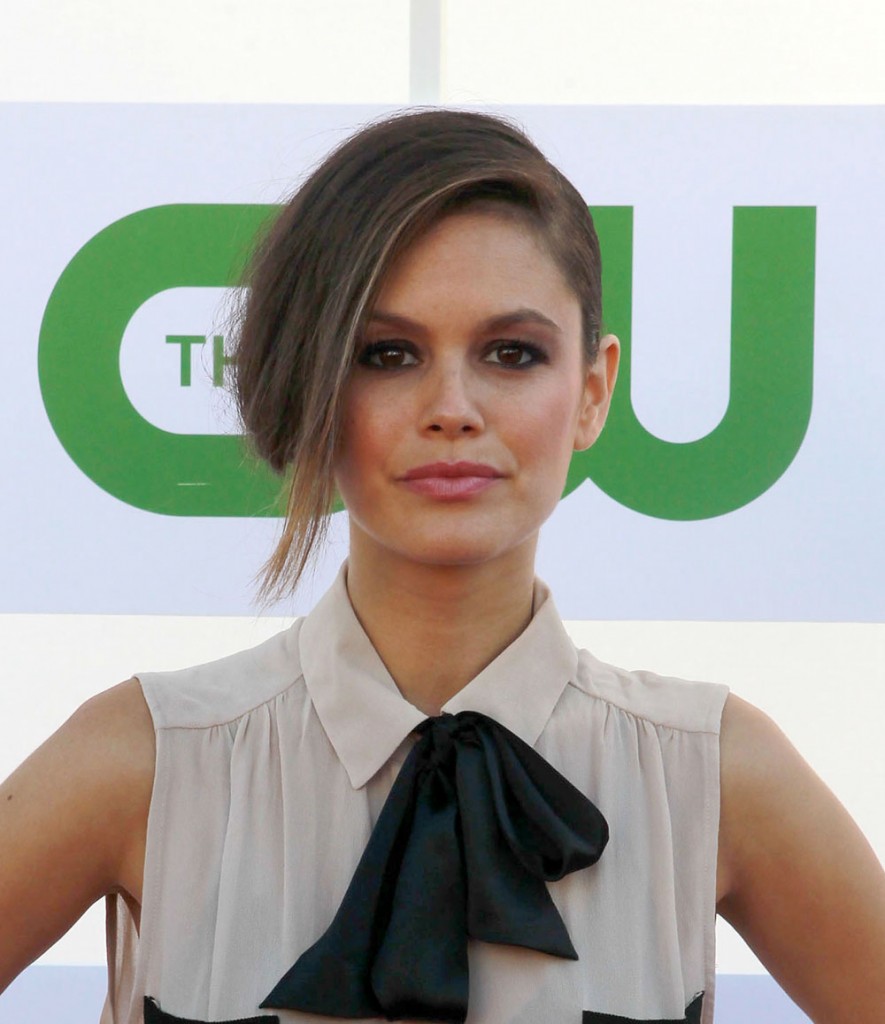 As for Rachel's outfit, I think she was going for quirky, but the tucked-up asymmetric hair and the dippy bow on that blouse just ruin it for me. Zoe Hart would never wear this outfit or those dumb pants with the flared pockets. Zoe would wear some dressy short shorts paired with a sexy t-shirt and some hot wedges.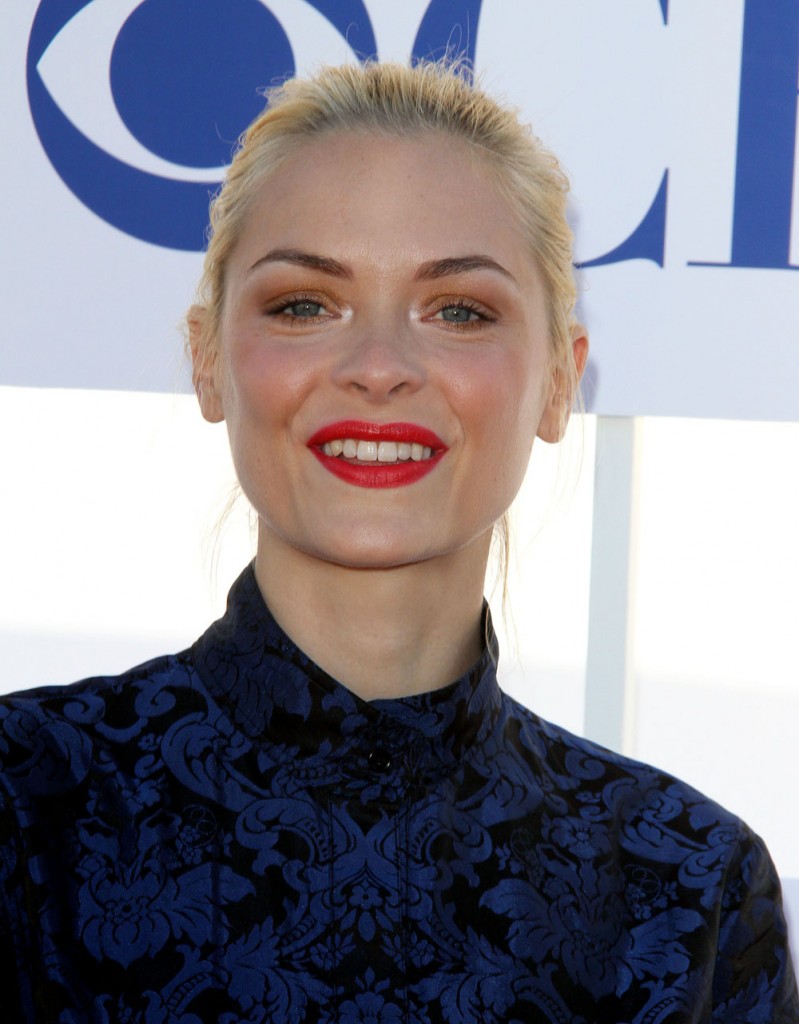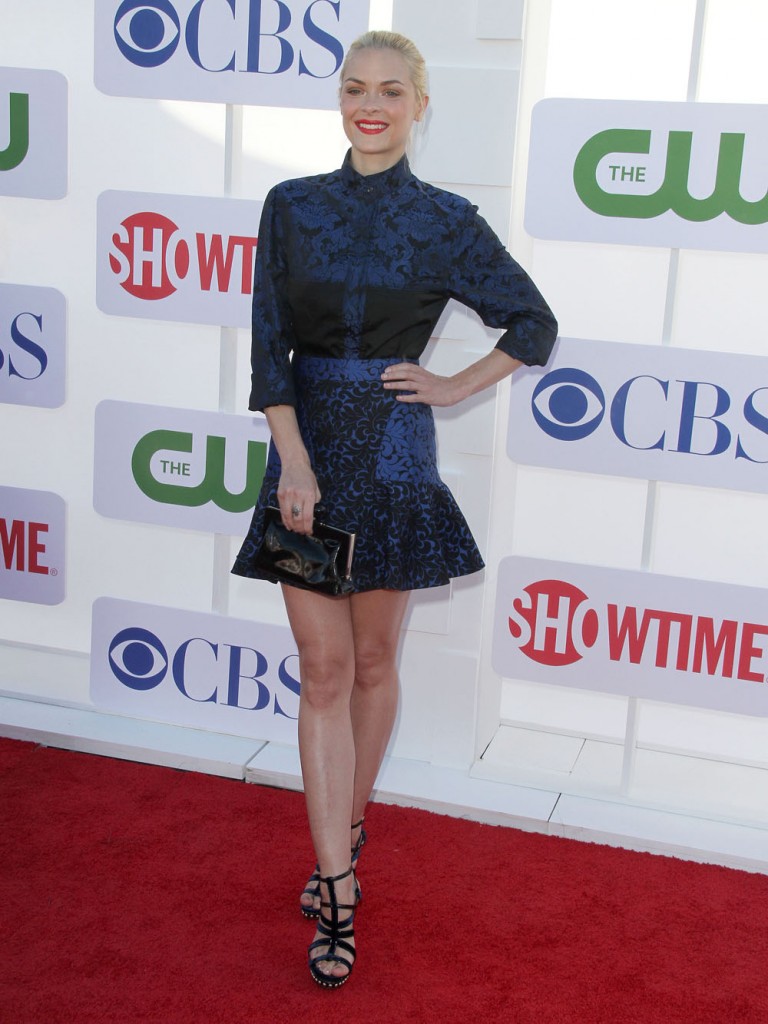 Jaime King's character on Hart of Dixie is usually styled straight out of the 50s. Jaime King the actress typically dresses much worse than this, so this navy brocade button down blouse and short skirt are surely fug, but not as bad as they could be. This outfit is Stella McCartney, of course. Her styling leaves a lot to be desired. King has one monotone shade of brown eyeshadow that she's paired with bright red lips. I also dislike her shoes.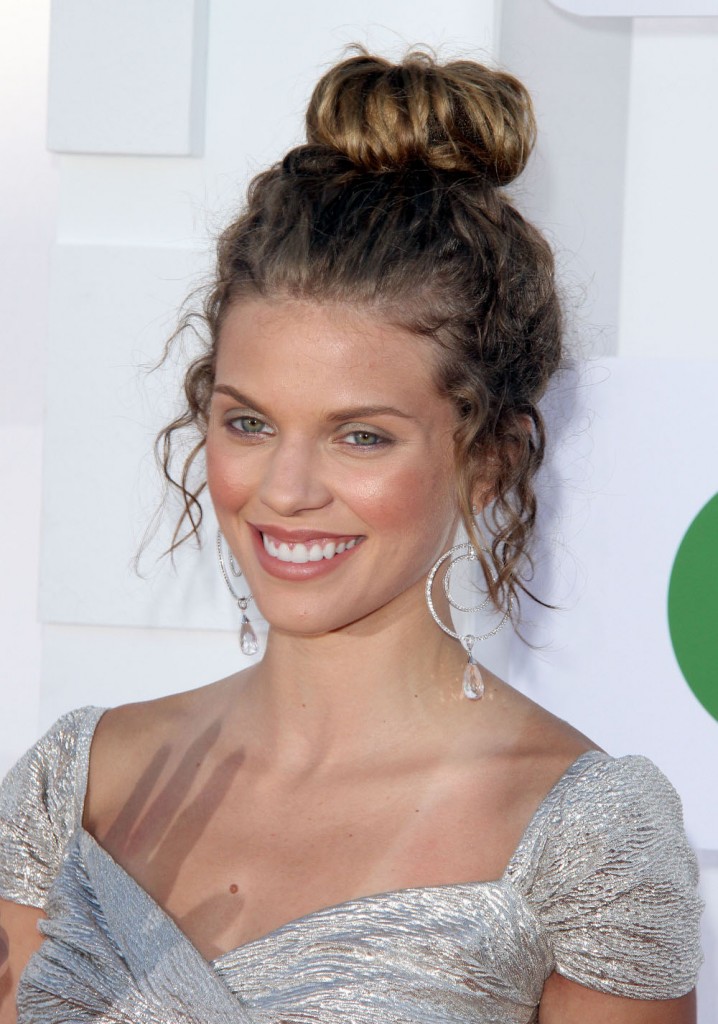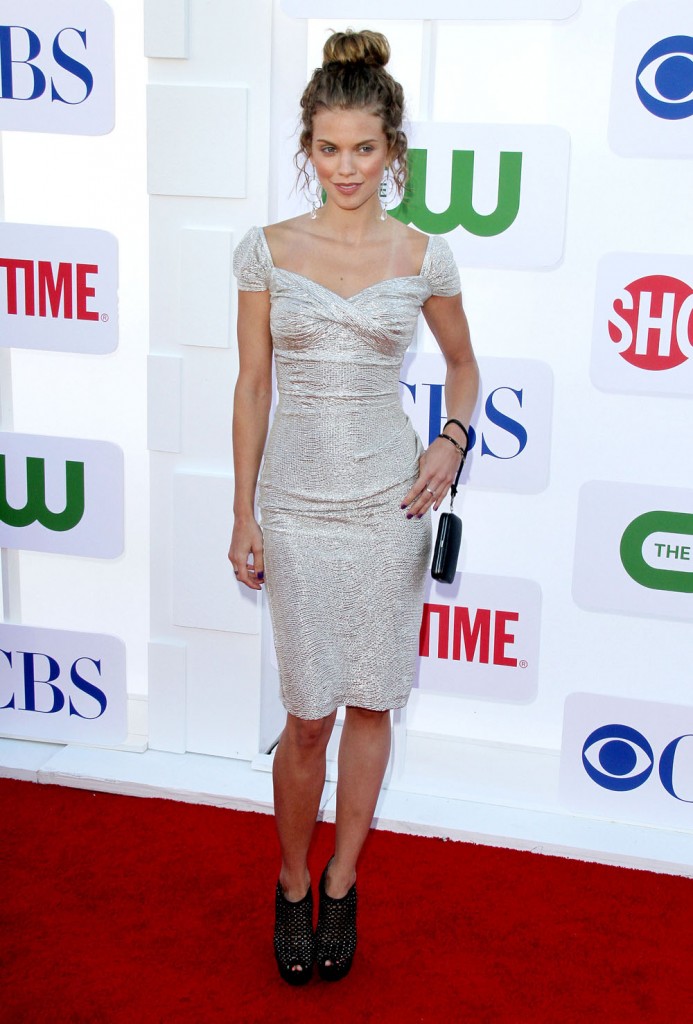 Speaking of bad styling, here we have AnnaLynne McCord looking like a corpse. She seems to have forgotten to wear mascara and she's got way too much blush on. Look at that tin foil dress paired with black cage booties. This girl could do so much better.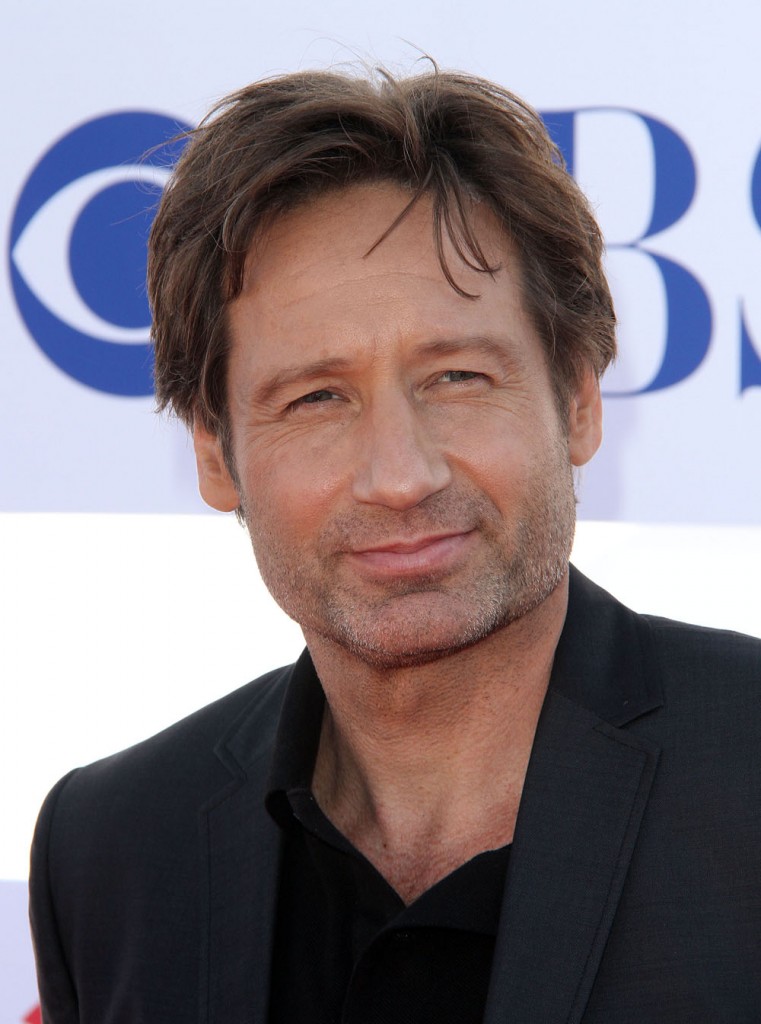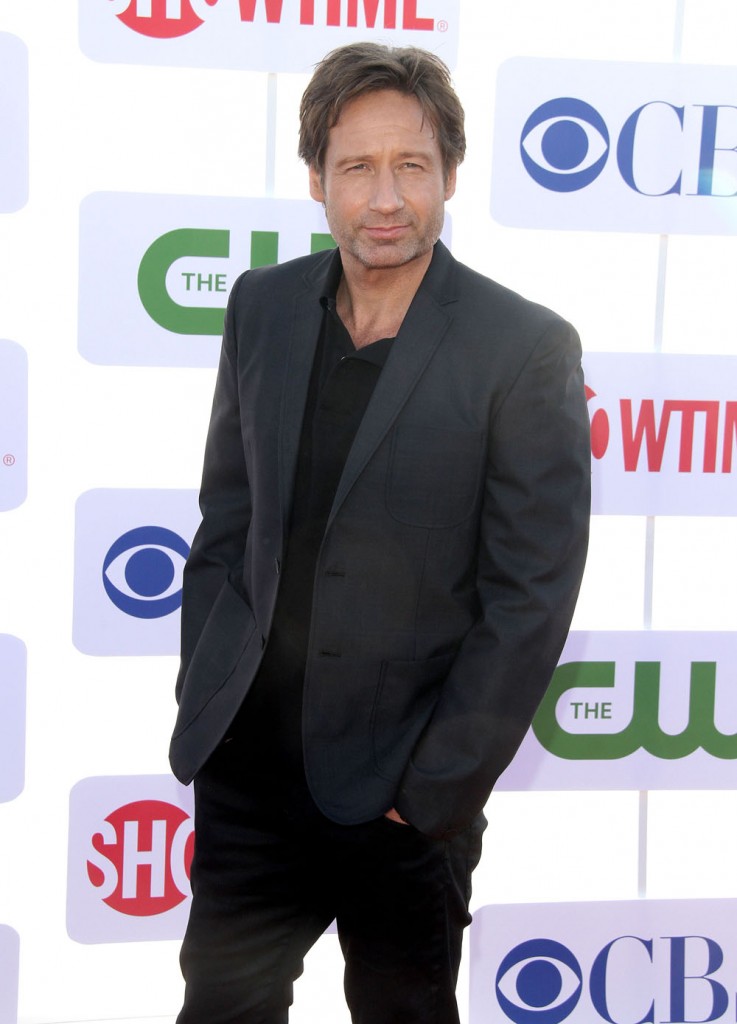 I'm throwing in David Duchovny at the end here because he could still get it. I've never really watched Californication, though. I just got Showtime so I might watch some back episodes on demand. The sixth season premieres in 2013.
Photo credit: FameFlynet and WENN.com