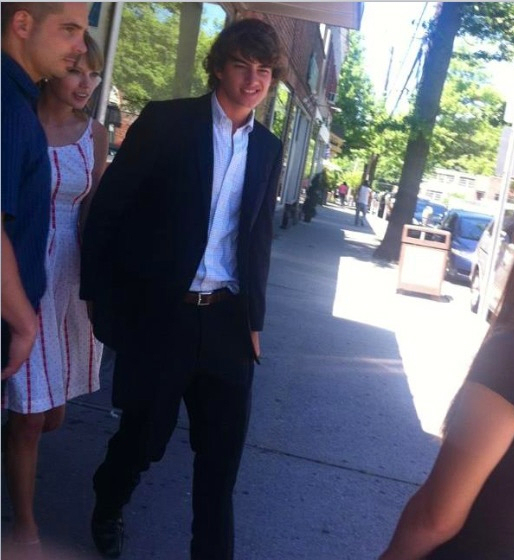 *This is a Twitter photo of Swifty and Conor out and about over the weekend.
A few months ago, Taylor Swift was spotted on vacation with the Kennedy clan. The vacation spot was Hyannis Port, of course, where the Kennedy family maintains their extensive compound. The rumors – at the time – were all about Swifty trying to get on Maria Shriver's son Patrick Schwarzenegger. The evidence seemed to be some photos (of a larger group) in which Patrick and Swifty looked somewhat attentive to each other. The tabloids picked up on it and tried to make it into a "Romeo & Juliet" situation, in which the Shriver-Schwarzenegger-Kennedy clan wanted nothing to do with Swifty and her low-class, musical ways.
But! As it turns out, Swifty wasn't with Patrick. Or maybe she just wasn't with him for very long. There are new photos – go here to see them – that indicate that Swifty is actually with Conor Kennedy, the son of RFK Jr and the late Mary Kennedy (who just hanged herself a few months ago, yikes). He's 18 years old!!! She's 22. I'm sorry, but that's a big deal when you're that age. What's worse? Lainey's sources say Swifty is already considering a real estate purchase close to the Kennedy compound!! Oh, Swifty.
Oops, wrong Kennedy! Over the Fourth of July, Taylor Swift was photographed hugging Patrick Schwarzenegger, Maria Shriver's son. But now it appears that Conor Kennedy, the son of Robert Kennedy Jr. and the late Mary Kennedy, is actually Taylor's love interest. He is pictured just to the right of Swift in the same photo – and the two have been spending lots of time together.

On July 25, Swift, 22, and Kennedy, 18, enjoyed slices at Kennedy family favorite Marcella's Pizza in his hometown, Mount Kisco, N.Y., and "walked out hand-in-hand," according to a source. Earlier that day, Kennedy was appointed as the administrator of his late mom's $2.1 million-plus estate, according to the Boston Herald.

Days later, the pair grabbed pizza again and visited with his grandmother, Ethel Kennedy. And on July 29, they lunched with friends at Baxter's on Cape Cod where she ate chicken fingers and sat next to Kennedy. Swift "was smiling a lot and she looked happy," says an observer.

The New York Post also reports that the couple were seen kissing and holding hands over the weekend.

Swift has been open about her love for all things Kennedy. She said she was "starstruck" when she met Caroline and Ethel in January, and has called Jackie Kennedy a style inspiration.

And the Kennedy's seem to admire the Grammy-winning country star as well. On Dec. 3, Swift will be honored by the Robert F. Kennedy Center for Justice and Human Rights for her commitment to social change, especially her work against bullying and LGBT discrimination. Ethel Kennedy will present the award.
I can understand how Swifty might want to get involved with the Kennedy clan, and how that legitimizes her in a different way, and makes her stand out from many of the other young music stars. What's Rihanna up to, you know? But I feel like this is going to end in disaster. It's going to end up with Swifty being dumped over the phone (again) and Swifty trying to figure out what rhymes with "Kennedy" and "Hyannis Port" and "Schwarzenegger" for one of her sparkle-pony songs.
Oh, here's an ABC video with some of the photos. Did anyone else snicker with the "family trampoline" reference? HARSH. You know I like Swifty, but she's acting like a boy-crazy teenager in the middle of one of the most powerful political families in America. I hope she watches her ass.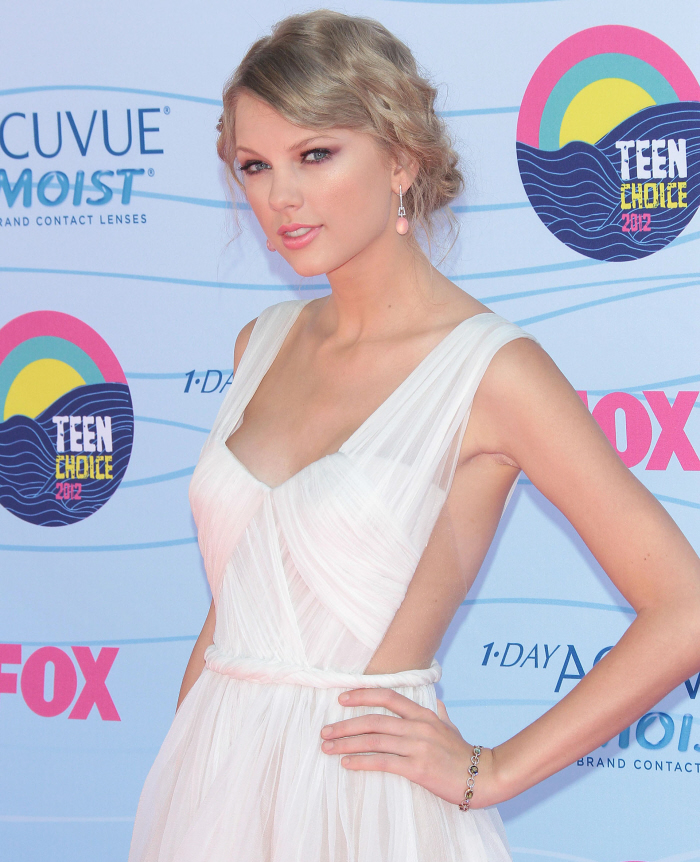 Here are the only photos we have of Conor Kennedy at our agencies – at his mother's funeral in May. I'm really sorry about that. Conor is the tall kid with his dad, Robert Kennedy.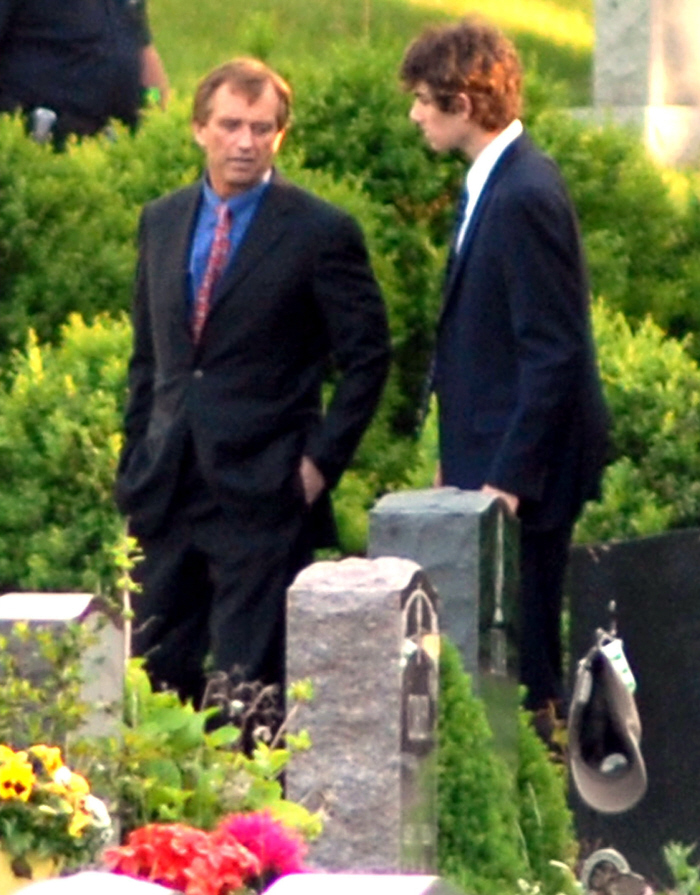 Photos courtesy of WENN and Twitter.