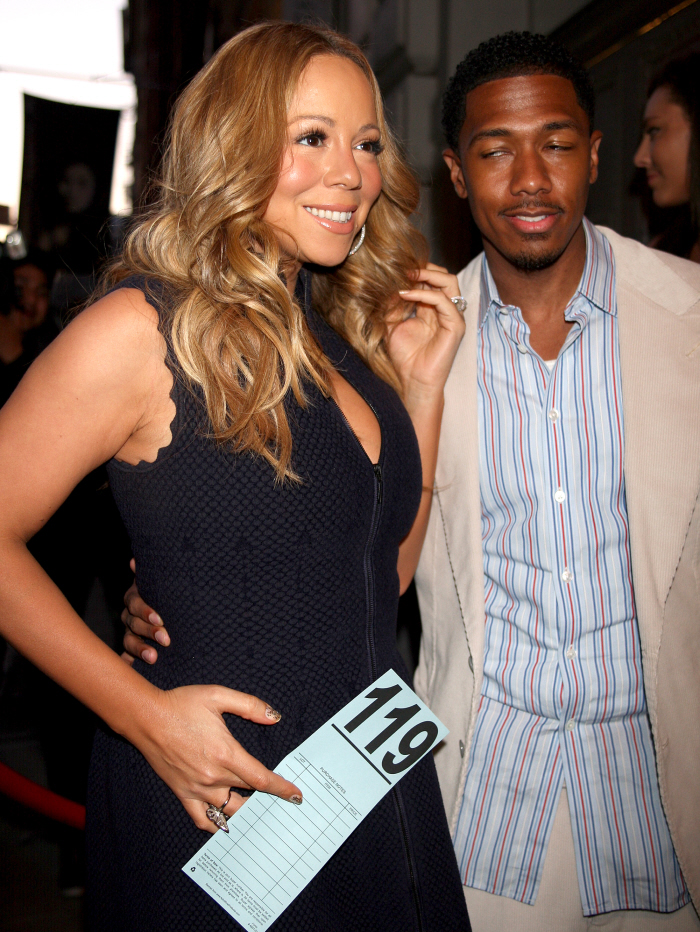 There are several stories in this week's tabloids about Mariah Carey's new American Idol stint, although I don't think we'll be getting the real dirt until Idol begins officially and disgruntled workers start leaking like crazy to the tabloids. Thus far, the "scandals" are pre-emptive – Star Magazine reports that Mariah is hellbent on out-shining, out-diva-ing, out-Mariah-ing Jennifer Lopez's tenure on Idol. Mariah was "adamant" about getting a bigger contract, and she wants to make sure that everyone is talking about her outfits, just like they talked about Jennifer's. And Mariah is already making big demands for her dressing room, which must include "organic baby beds" for Moroccan and Monroe and a "playspace" for Nick Cannon. But! The Enquirer claims that Nick isn't happy AT ALL about Mariah's new Idol contract. Their sources claim that Nick was doing everything he could to keep Mariah off the show. Something about Nick wanting Mariah to stay home and take care of the babies?
BECOMING an "American Idol" judge may be a boon for MARAH CAREY''s career, but it's a bust for her marriage!

Her hubby, Nick Cannon, who hosts "Idol" rival "America's Got Talent," is furious that the 43-year-old Grammy winner ignored his wishes and decided to star on a direct competitor of his show, say sources.

And while he's publicly said "she's gonna be amazing on 'Idol,'" an insider said that "privately, Nick's gritting his teeth and dead-set against her taking the job."

When Mariah was deep in delicate negotiations with "Idol" brass, the insider says Nick tried to "throw water on the negotiations" by telling a reporter: "I don't know if they can afford Mariah Carey…If they gave J.Lo $20 million, they might have to double that!"

Explained the insider: "Nick was tossing around outrageous salary figures in hopes of pricing Mariah out of the market. Right until the eleventh hour, he was begging her to pass on the offer.

"He was dangling incentives – diamond jewelry, a luxurious spa vacation, even promising to pay her a one-time 'gift' of $15 million for saying no. Nick wants her to be a stay-at-home mom to their twins, at least until they turn 5. He was even hoping to have another baby, but Mariah has effectively scorched that dream."

Nick felt that when Mariah went back into the recording studio earlier this year, it would give her the showbiz shot in the arm she needed, according to the insider. "The truth is that Mariah just misses the limelight too much, and Nick feels betrayed by her choice… the two are hardly talking."

Meanwhile, Nick loves being the host of his popular show – "He feels he needs to prove to the world that he's more than Mr. Mariah Carey. For Mariah, it's a huge letdown that she and Nick are at each other's throats during one of the high points of her career."
[From The National Enquirer, print and online editions]
Eh. I think part of this may be true – like, I could see Nick being disappointed that his diva wife is going to be on TV all the time now, and that their family could be negatively affected. But I also think Nick really knows and understands his wife. Nick has turned out to be a good guy, you know – he seems to really love Mariah, and he seems to be happy enough to let her have the spotlight. I think they've made it five years already because Nick is cool with "Operation: Let The Butterfly Soar".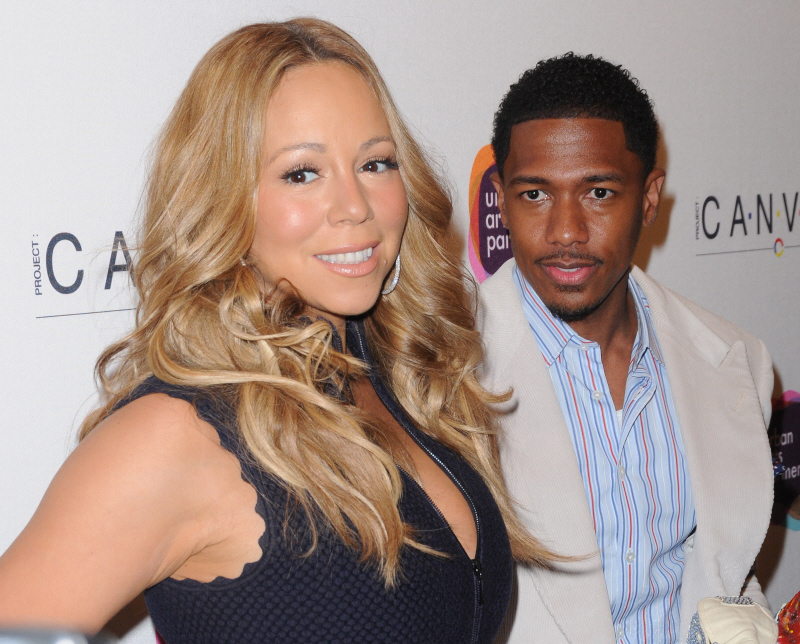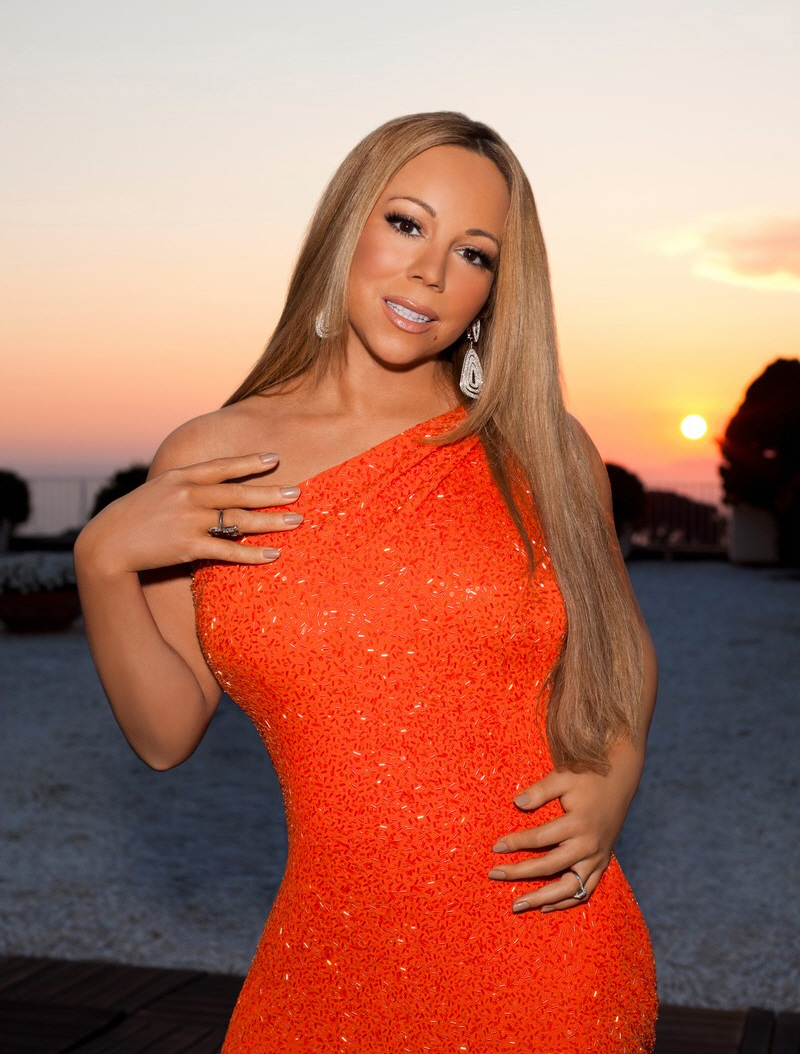 Photos courtesy of WENN.