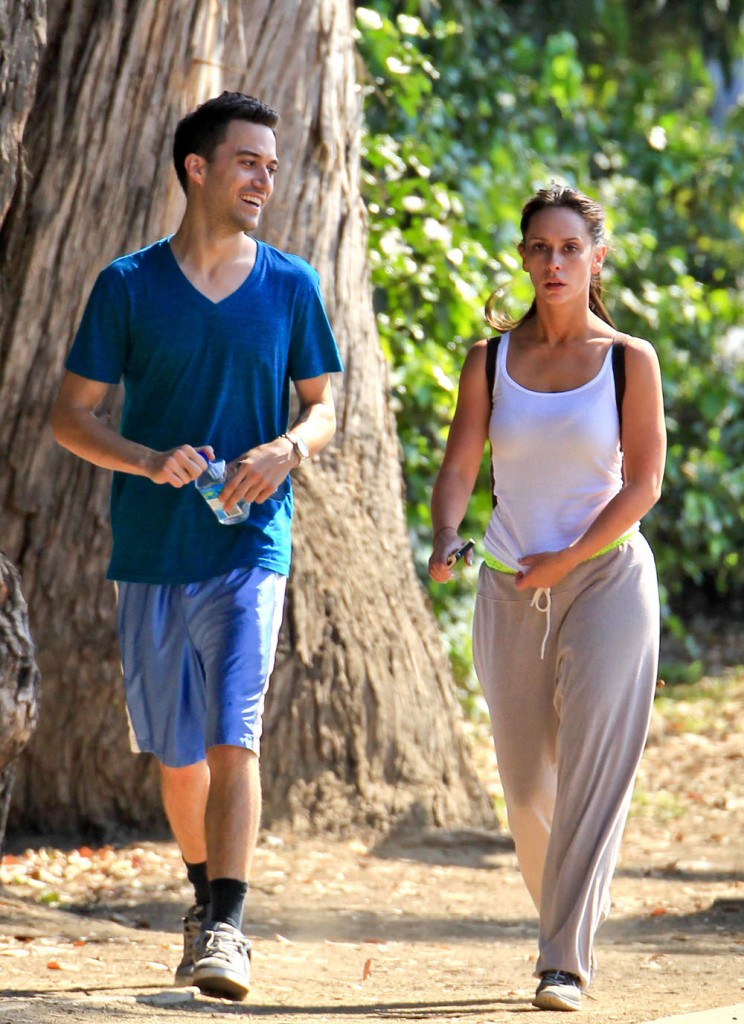 Update: a lot of you have commented that you've seen Brian Hallisay on television and that this is not him. He does look like him to me, and the photo agency identifies him as Hallisay, but they've definitely been wrong before. So I'm more likely to buy the "assistant" story, and maybe she has a secret romance with another guy on the side. Here's hoping.
---
This story confuses me. Kaiser found it for me and she originally titled this post "
Jennifer Love Hewitt shows off her boyfriend of three months, Brian Hallisay
." The photo agency identifies the guy out hiking with J.Love yesterday as Brian Hallisay, he looks just like him, and back in May we ran a story from The National Enquirer that
J.Love had taken Hallisay on a week long vacation to Tahiti
to test their new relationship. (This was the second
Enquirer
story claiming that J.Love and Hallisay, her co-star on "The Client List," were dating.) J.Love tweeted at the time that she was on vacation, but she played this close to her chest and never revealed that she was with a guy. This is a good strategy for her, since she's typically been way too open about her love life.
This is at least the second time we've seen photos of Hewitt with Hallisay. I found these other pictures of them out at lunch on July 11th. (Where she's in the green sleeveless top.) But in response to these photos, she tweeted that the guy she was walking with is just her "assistant and friend."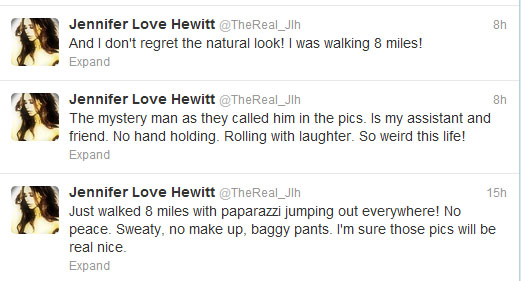 [From Jennifer Love Hewitt's Twitter]
If this is true I'm a little bummed! I was hoping that Hewitt had something going on with this guy and that she was wisely playing it cool. He's exactly her type – she goes for dark-haired handsome types. Or is she trying to throw the press off by claiming he's just a "friend" and "assistant"? If she really is with him that's a little insulting to the guy. He seems to have a semi-decent television career judging by his IMDB. He could be her assistant and/or he might play for the other team, some of these photos give me that vibe. (Here's a link to a profile of Brian from OK! last year in which he gives the impression that he's straight.) Either way, I'm happy to see her out and about and looking well. She lost her mom a couple of months ago and it had to be a very hard summer for her.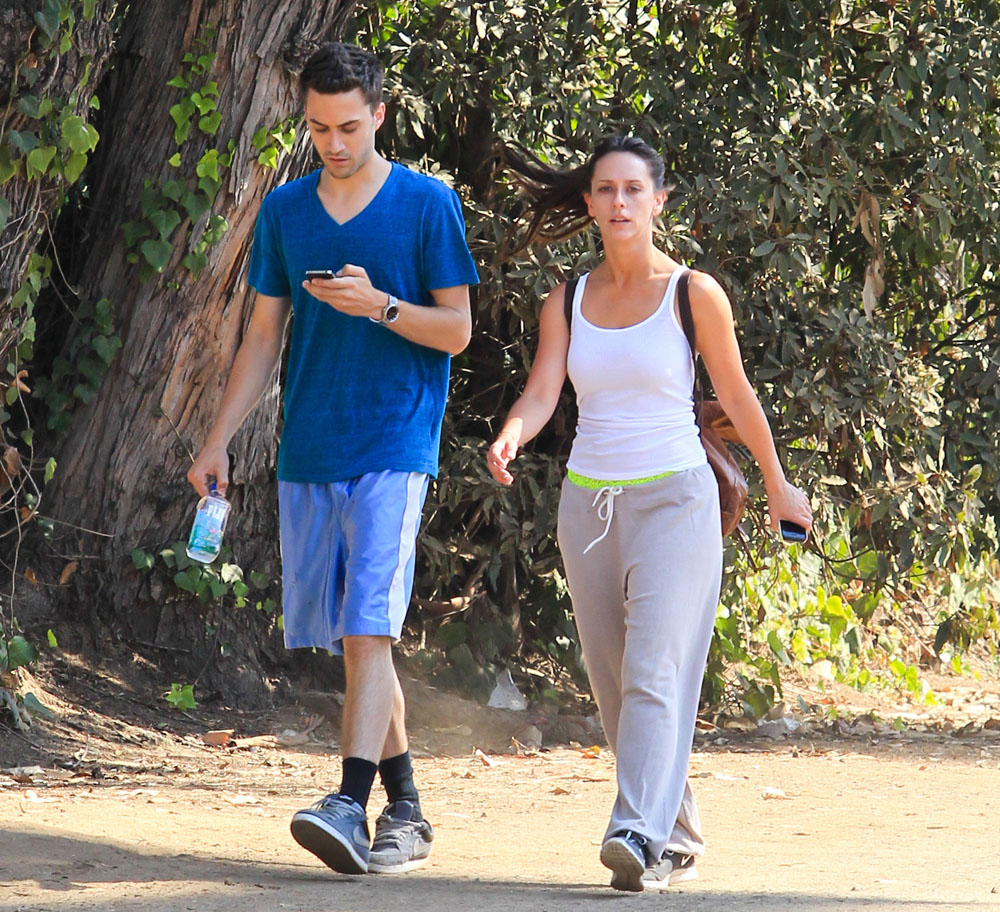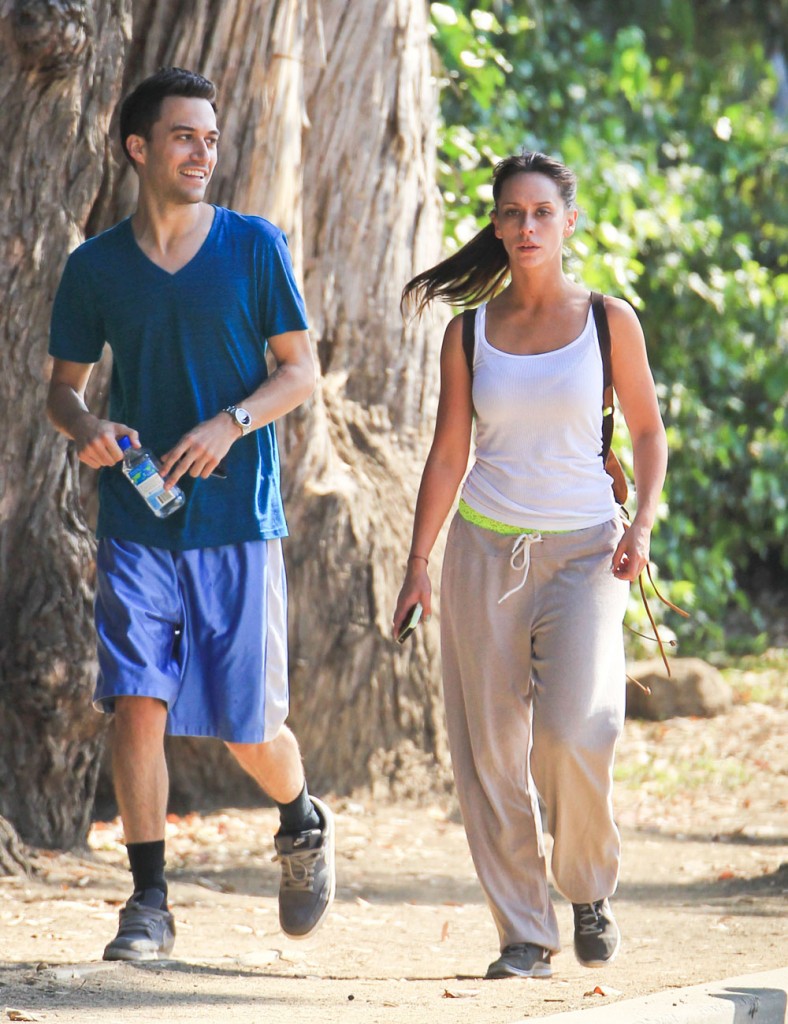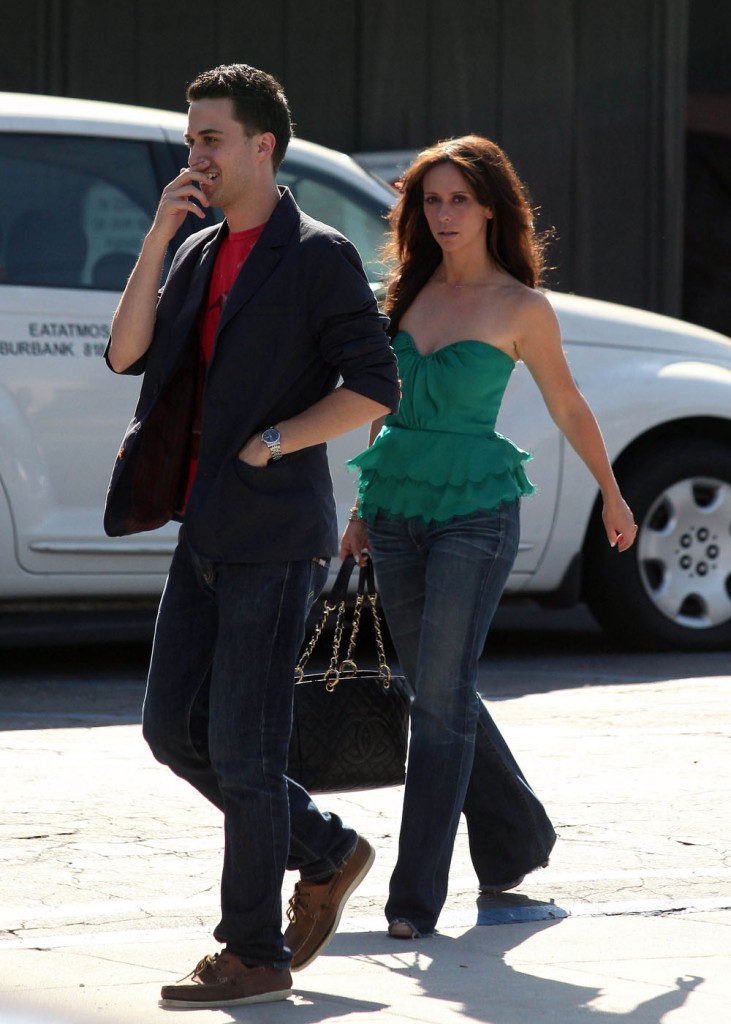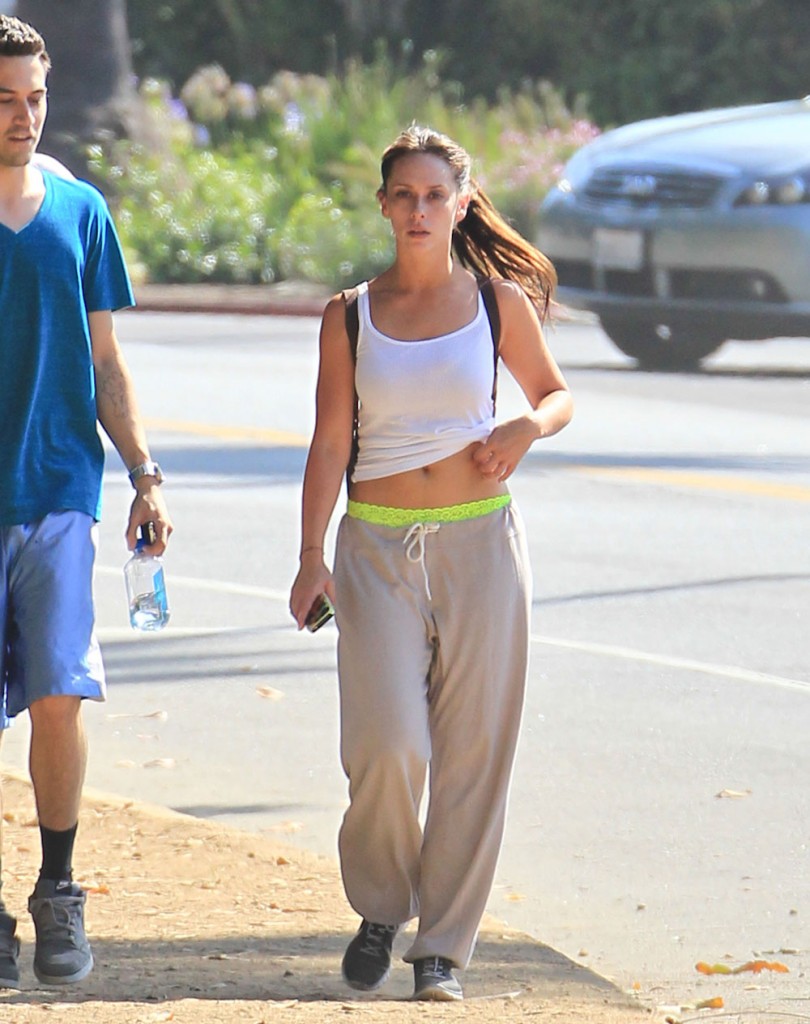 Photo credit: FameFlynet