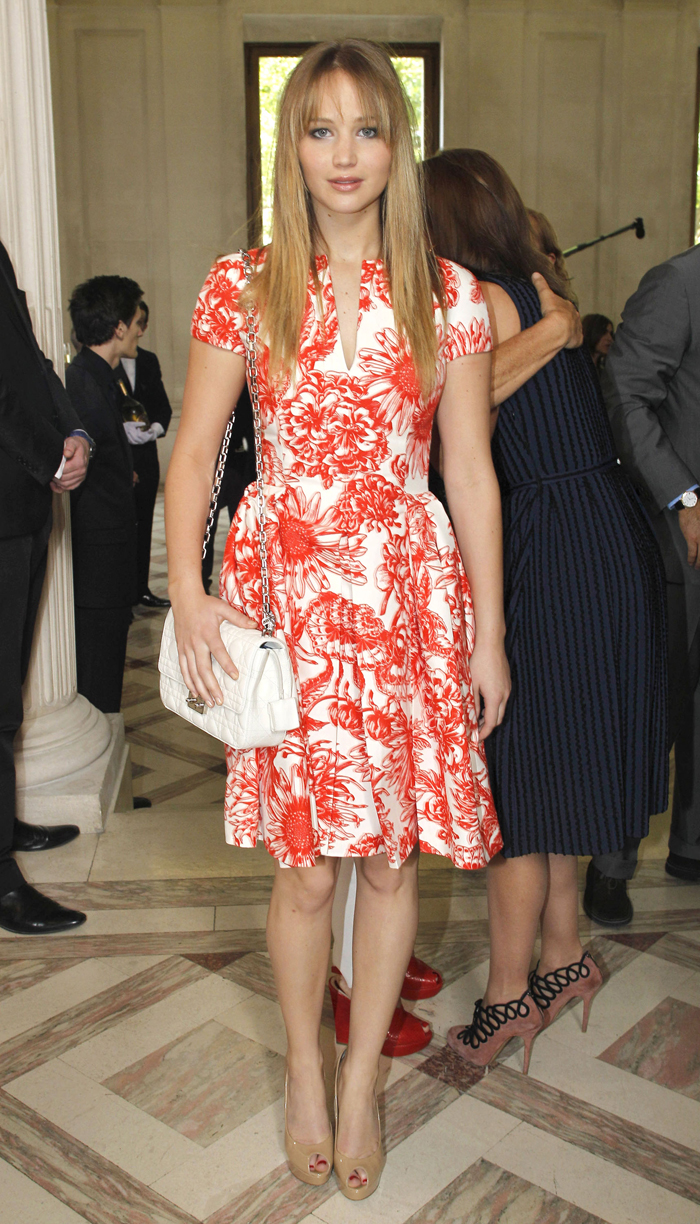 Hot damn, Jennifer Lawrence is proof positive that talent actually pays off in Hollywood. The indie-turned-mainstream actress has reportedly secured a $10 million+ paycheck for the Hunger Games sequel, Catching Fire, which is a significant bump up from the $500,000 that she received for the first movie. Great deal for her, right?
Well, it certainly is great news for females in Hollywood (that is, other than Julia Roberts). However, it seems that Jennifer's male co-stars are not terribly impressed with her newfound box-office prowess, and they want a greater bite of the apple. Radar is reporting that both Josh Hutcherson (Peeta) and Liam Hemsworth (Gale) have also renegotiated their own contracts but have ended up with far smaller raises than Jennifer's bump because she is "seen as the marquee star," and as a result, both men are not pleased. Uh-oh: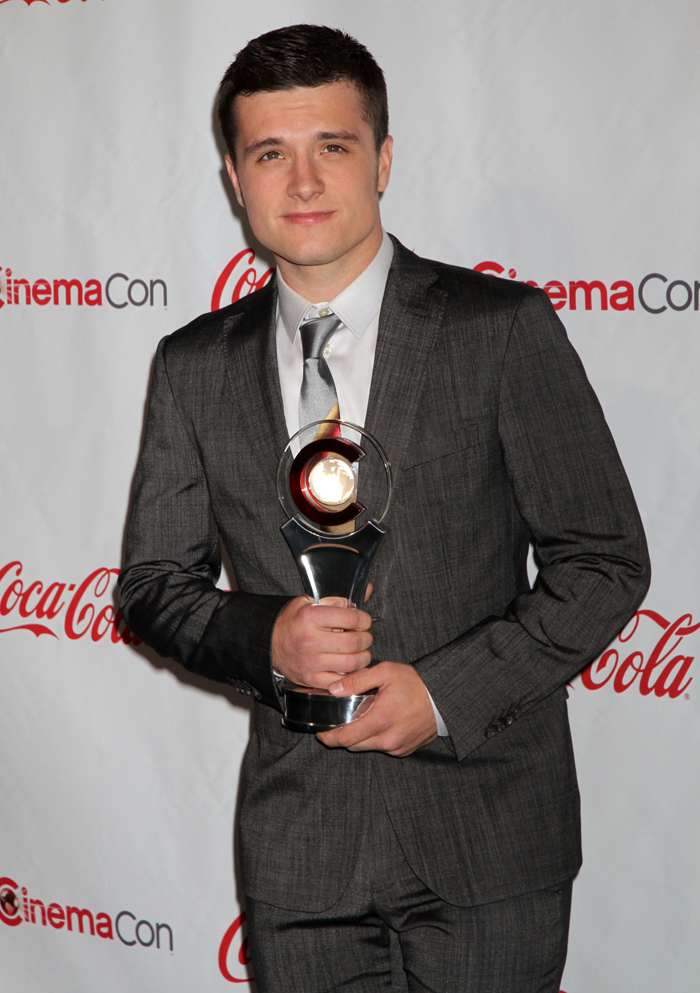 Liam Hemsworth and Josh Hutcherson are demanding more money to appear in the Hunger Games sequel, RadarOnline.com is exclusively reporting.

The pair are suffering with pay envy after learning that their blonde bombshell co-star Jennifer Lawrence, 21, is signed on to earn $10 million for the second movie in the series, Catching Fire – a significant pay hike from the $500k she received for the first film.

And the two male leads are even threatening to walk if the movie studio doesn't give them what they want.

"When stars are negotiating their contracts, these things can happen and stars will try and bump up their salaries," a source said.

"Liam and Josh got wind of Jennifer's significant pay raise and they want more money to appear in the second movie of the tetralogy. They're not demanding as much as Jennifer, they're aware she plays a bigger role in the films, but they want a little more than the $2 million they were each offered.

"With the success of the first movie, they feel that $5 million is a more suitable fee and are haggling with the studio before dotting the i's and crossing the t's on their deals. And they have even said they may not return for the sequel, which they hope will be a bargaining chip for a bigger pay packet," the source revealed.
[From Radar Online]
With all due respect, I understand what Liam and Josh are attempting to maneuver, for each member of love triangle from the Twilight franchise (Kristen Stewart, Robert Pattinson, and Taylor Lautner) all received an equal pay hike ($25 million each + 7.5% of the gross) for the parts one and two of Breaking Dawn. However, these are two entirely different fictional universes, and Katniss (unlike passive Bella) is very much the active component of all three movies. To a degree, I can see Josh Hutcherson's point since Peeta plays a huge role in the action of both the first and second books, but as to Liam Hemsworth? C'mon. His Gale had about ten minutes of screentime in the first movie, and his character isn't truly important until the revolutionary aspects of the Mockingjay book. Settle down, boys. The girl is in charge here.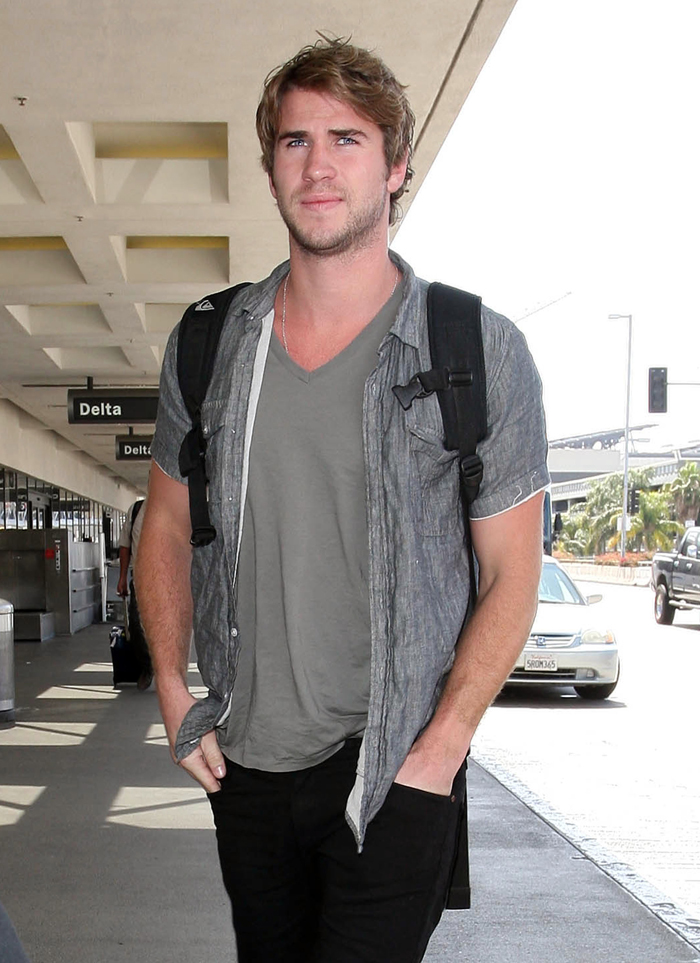 Meanwhile, there's still plenty of casting news filtering out in regards to the second Hunger Games movie, which is due to start shooting …. very soon (next month in Atlanta). So in the spirit of the reaping, the latest tribute casting has been announced. Us Weekly reports that television veteran Meta Golding ("Day Break," "Dark Blue," "CSI: Miami," "Burn Notice," "House,") will play the role of Enobaria, who is (of course) the District 2 tribute who won the 62nd Annual Games by using her teeth to rip open the throat of a competitor. This shall be a relatively minor yet dramatic role in the movie. If I remember correctly, Enobaria has subsequently altered her own teeth in a cosmetic manner to lend the appearance of fangs. Can you see it?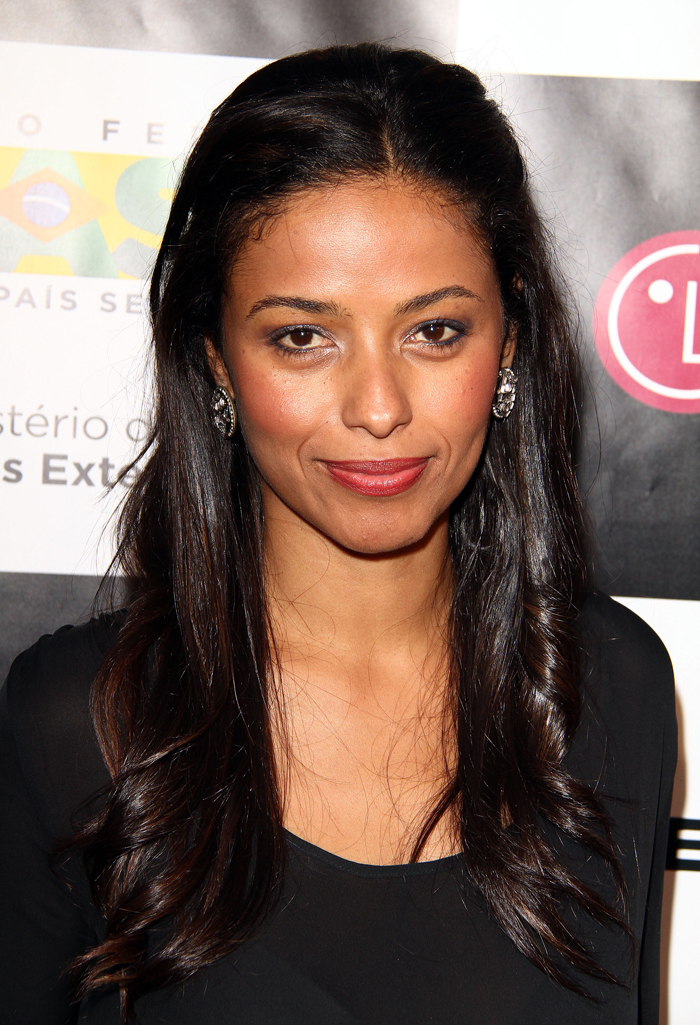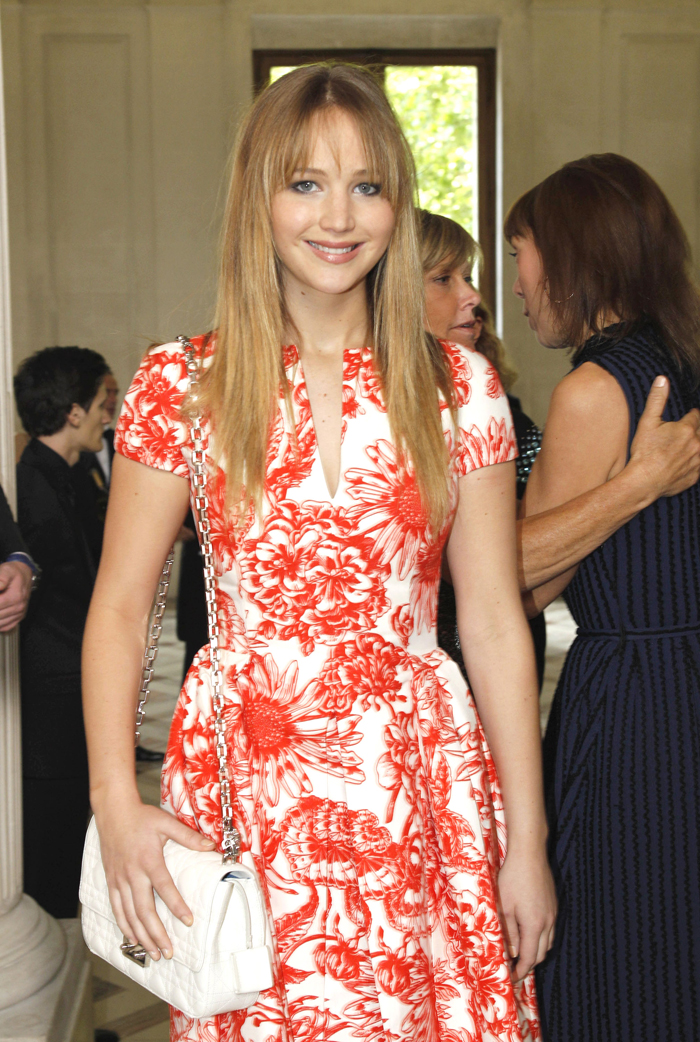 Photos courtesy of Fame/Flynet