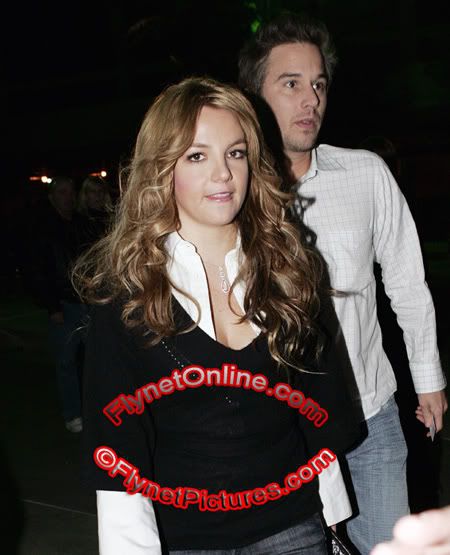 One of Britney's main points in her message to fans on her tiger-themed website was the fact that she hadn't celebrated her birthday in two years. Mike Walker of The National Enquirer notes that Britney did have huge birthday blowouts the last two years that were well publicized. Britney, better get your facts straight before you try and make a worthless point:
On your Web site, you defend your insane headbanging – pre/post/and during your 25th birthday – by wah-waaah-ing: "It's been so long since I've been out on the town…it's also been two years since I've even celebrated my birthday!" LIAR! The press reported that you whooped it up big-time on your 24th birthday at LA club LAX, "dancing into the wee hours with friends" – and a photo showed you there! On your 23rd birthday, Ms. Pinocchi-a, you staged a major blowout that made worldwide headlines – boogie-ing at LA club Concorde with hubby KEVIN FEDERLINE (remember him?). Then the two of you checked into the posh Bacara Spa and Hotel in Santa Barbara and hung out the "Do Not Disturb" sign for a long weekend that was described as a "48-hour sex marathon." Too bad you fired your ace Hollywood PR firm, Britney. They'd have warned you against publishing such amateur-ish lies!
I guess that depends on what your definition of "celebrating" is, because if you do it with your ex, it doesn't count.
The paparazzi websites don't have new pictures up of Britney yet, so it's possible she stayed home last night. It's more likely that her stock is dropping since the market is flooded with pictures of her.
Here are two more pictures of Britney after the Lakers game from FlynetOnline.