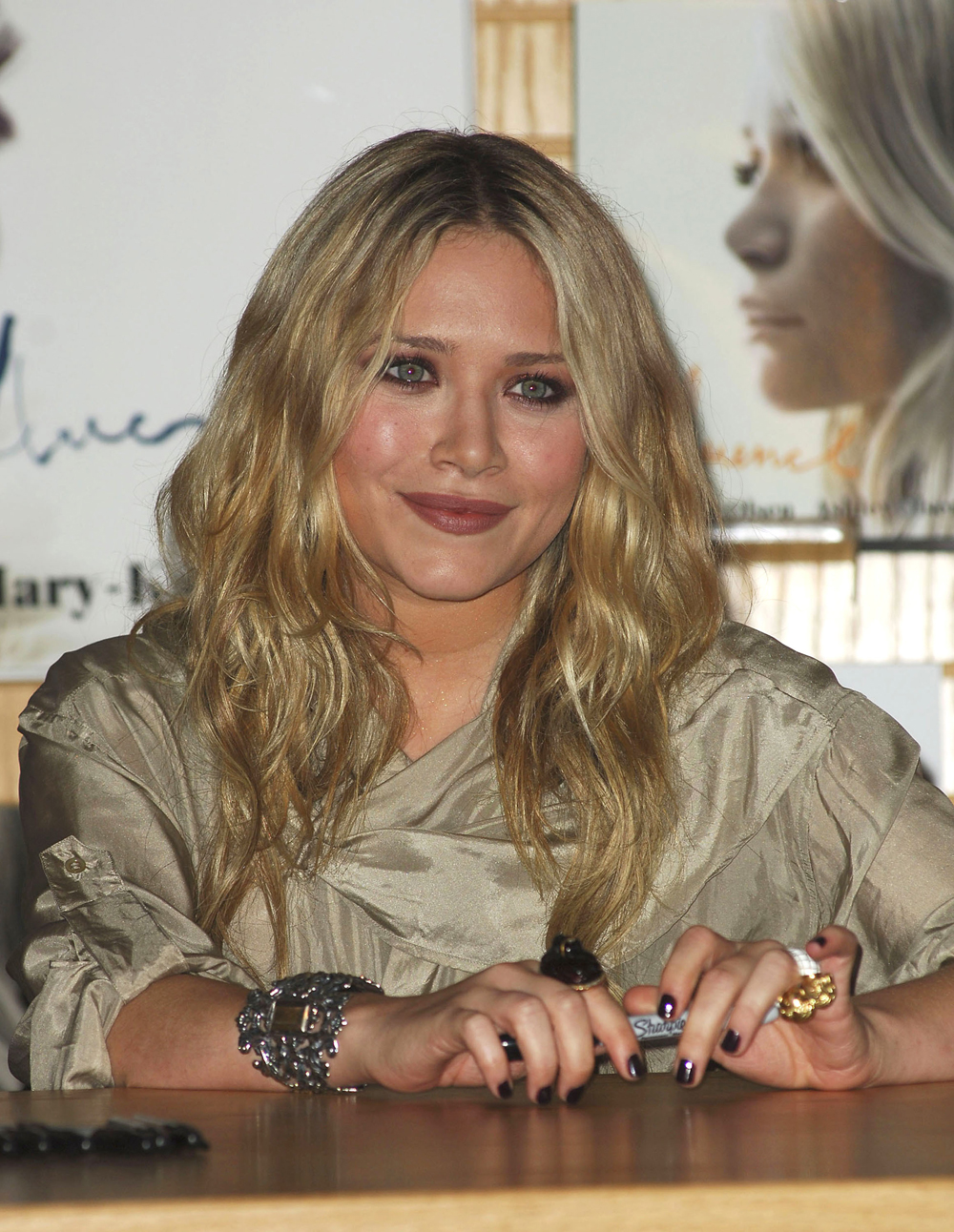 The internet gossip mill is really heating up with rumors that Mary-Kate Olsen is pregnant. This all seems to be based on a National Enquirer story that came out last week that talked about Olsen's recent (and much needed) weight gain. The original article never said she was pregnant or had any kind of sources confirming she was, anonymous or otherwise. The sources just said that Mary-Kate's friends were wondering if that was a possible explanation for the gain.
Mary-Kate Olsen is reportedly pregnant.

The 22-year-old star – who shot to fame alongside twin sister Ashley in hit US TV show 'Full House' aged nine months – has sparked rumours she is expecting her first child after her weight shot up to 102lbs, according to National Enquirer magazine.

A source said: "Mary-Kate has been looking a lot rounder recently. It is good she has put on weight, because she previously suffered from anorexia, but a lot of people think she could actually be attempting to hide her pregnancy."
[From Female First]
It sounds to me like most of the people reporting this rumor didn't read the Enquirer's story very carefully. While they said that was a possibility, it seems like the overall article says that it's probably a healthy weight gain, and that she looks a lot better for it. Here are the highlights from the original Enquirer story:
Mary-Kate Olsen has packed on weight recently, leaving her friends wondering if there's a secret she's hiding about the reason for her new, curvier figure. The 22-year-old has packed on more than 20 pounds in the last few months, bringing her weight from a skeletal 80 pounds to a more robust 102, say insiders. She also has been partying a lot less now that she's spending more time with boyfriend Nate Lowman – leading those close to her to wonder… is she or isn't she?

"The buzz is that Mary-Kate has put on the weight so suddenly that she's either gone on an eating binge or it's something more joyous," said a friend of the actress. "Her face is noticeably fuller and she's been wearing loose-fitting clothing."

… "She wants to start a family with Nate. She believes having a child will give her life real meaning, substance, and purpose that has so far eluded her despite her success." However, Mary-Kate is NOT pregnant, her publicist assures The Enquirer. Although the actress has not yet made any public statements about her new body, those close to her say she's secretly thrilled with the way she looks now, and she's getting lots of compliments.

New York-based nutritionist Tanya Zuckerbrot agrees that the change to Mary-Kate's body is stunning – and that it's all for the better! "She looks like she's put on about 20 pounds. Her hair looks shinier and fuller and her skin appears clear and vibrant," said Zuckerbrot, who has not treated the actress. "She looks great!"
[From the National Enquirer, Dec. 1, 2008, print ed.]
Rarely do I believe publicists, but in this case it sounds correct. While it's certainly possible she's pregnant, it's just as likely that she isn't. Mary-Kate said on Oprah that she doesn't want to have kids. She could have changed her mind, but it was a little over a month ago. That's a pretty quick turnaround. If I were betting on it, I'd say Mary-Kate is just working through her eating disorder and looking a lot better for it.
Here are Ashley and Mary-Kate signing copies of their book 'Influence' at Borders in Los Angeles on November 12th. You can see that Mary-Kate is definitely fuller in the face than Ashley, whereas it used to be the other way around. Images thanks to WENN.