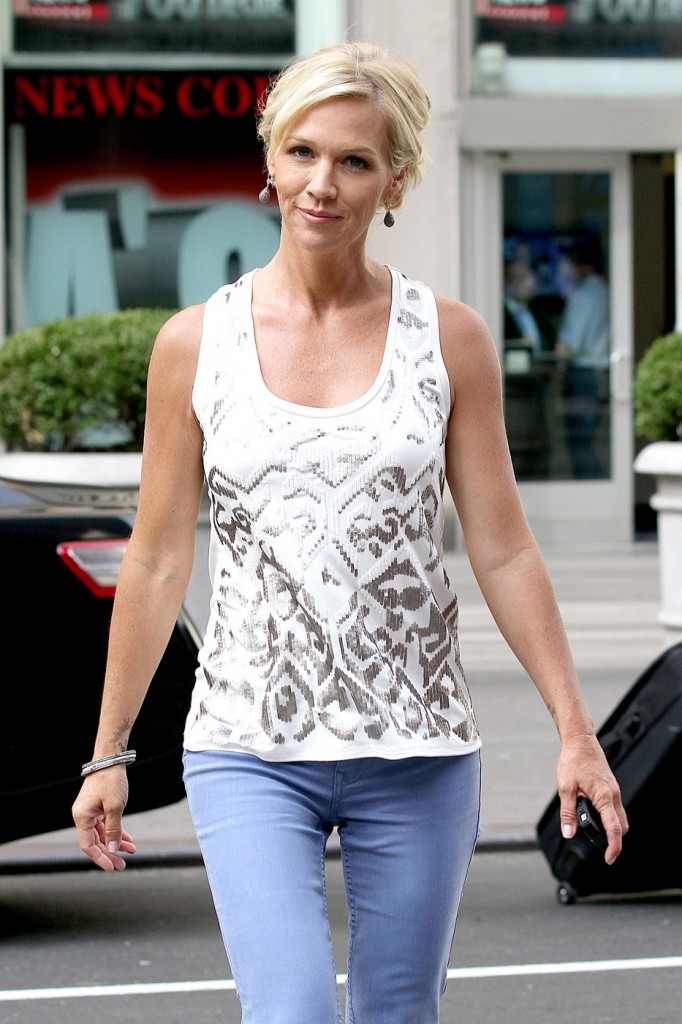 Jennie Garth, 40, has been open about the pain that she's gone through in the wake of her split from her husband of 11 years, Peter Facinelli. She's remained gracious about it, and never addressed rumors that Peter's cheating hastened the end of their marriage. (The couple claimed in a joint statement that there was no third party involved in their split.) Now that she's single she's dating again, and she sounds a little cautious about it.
Jennie was on Fox and Friends yesterday on a press tour for her new partnership with Crest. (Her reality show on CMT, "Jennie Garth: a Little Bit Country" had its finale in June. Jenny also has some new Old Navy ads with her old 90210 costars, Luke Perry and Jason Priestly.) The hosts asked Jennie about dating post-divorce. She remained very classy about everything, and didn't go into details.
On dating
"I always said I would rather lick a dirty floor than go back to dating. [Dating] is very new for me. I have training wheels on right now, because I was married [for so long]. That's my whole adult life, basically. I think I'm actually going back into adult adolescence. I'm having a moment."

"[I've] met a few people of the opposite sex. They come into it knowing who I am or my history. I know nothing about them, so I have a weird disadvantage."
We've heard that Jennie had some dates with HGTV's Antonio Ballatore, but I bet that things cooled down between them. She says she's got "training wheels" on, which seems to mean that she's taking her time and learning as she goes along. Which is what she should do, she's got three kids and just got out of a 17 year relationship.
People are talking about how thin Jennie is now. She didn't look that tiny to me in photos, but in the videos of her interview on Fox (those are below.) she looks very small. A lot of women lose weight fast when they're going through a divorce. Jennie did another interview with Entertainment Tonight Canada in which she addressed her weight loss.
On losing weight post-divorce
I've been certainly going through a transitional time in my life. And I think anybody who has been through something like what I'm going through and have been going through for the past couple years, can definitely relate that your body changes with your emotional state of mind sometimes. I think a lot of women can relate to that."
It's true that there's nothing like a breakup to help you lose weight. Which sucks, really. It's like getting sick and losing weight – you're glad you lost it, but it was hard to go through all that.
Here are videos of the first and second part of Jennie's interview on Fox and Friends. She seemed a little nervous, and it looks like she's had Botox recently. She doesn't look bad or anything, just a little frozen. These Fox hosts are so annoying! It's like they're morning radio hosts with the amount of inane banter they have going on.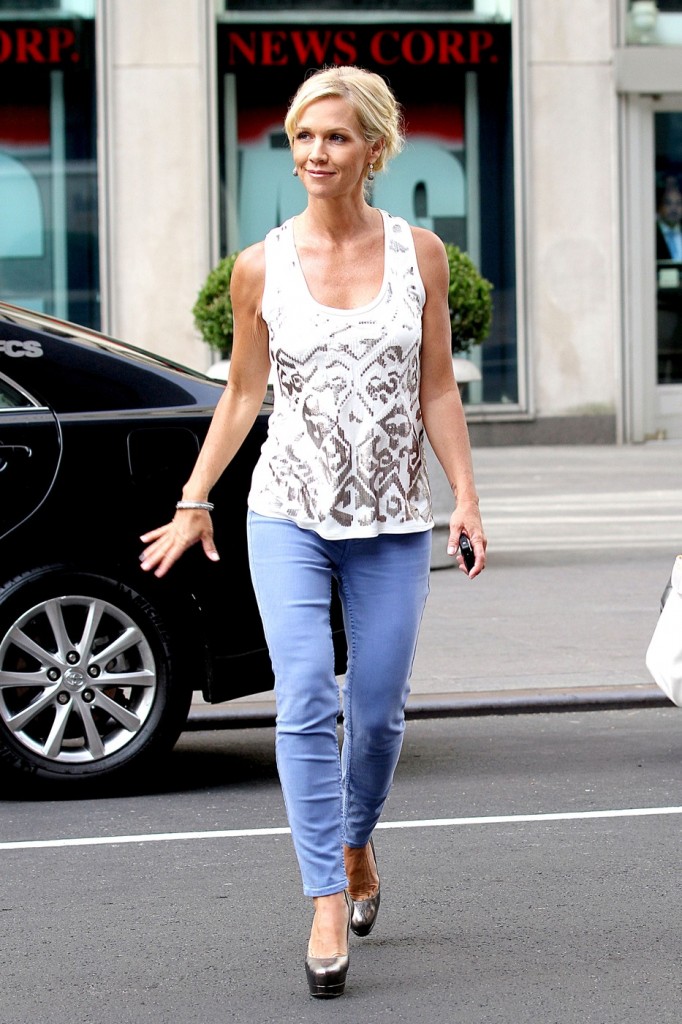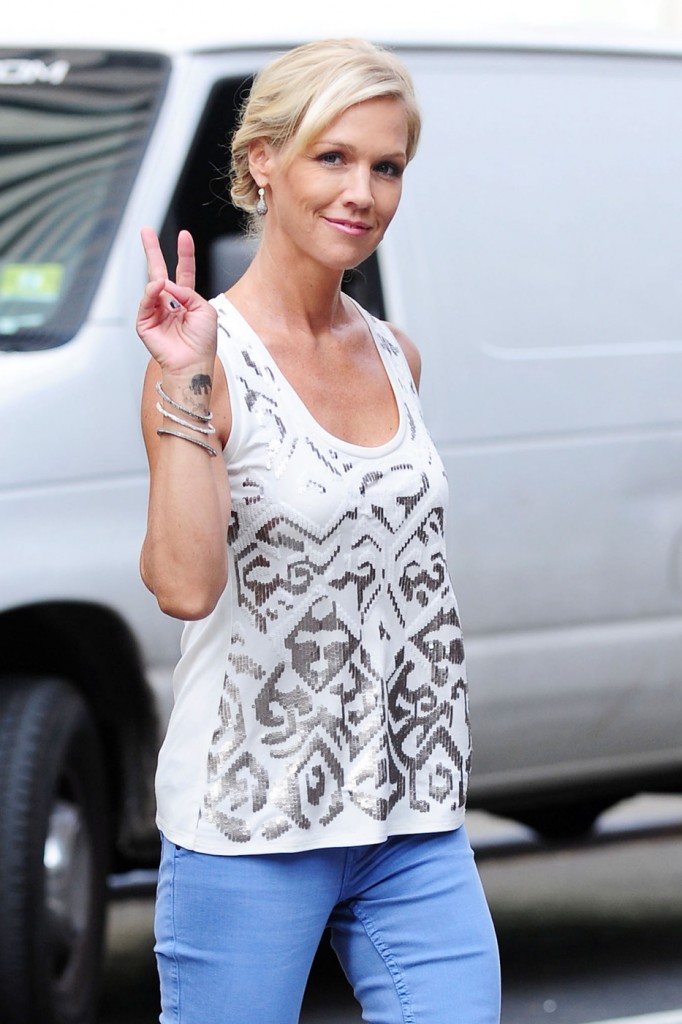 Jennie in March: