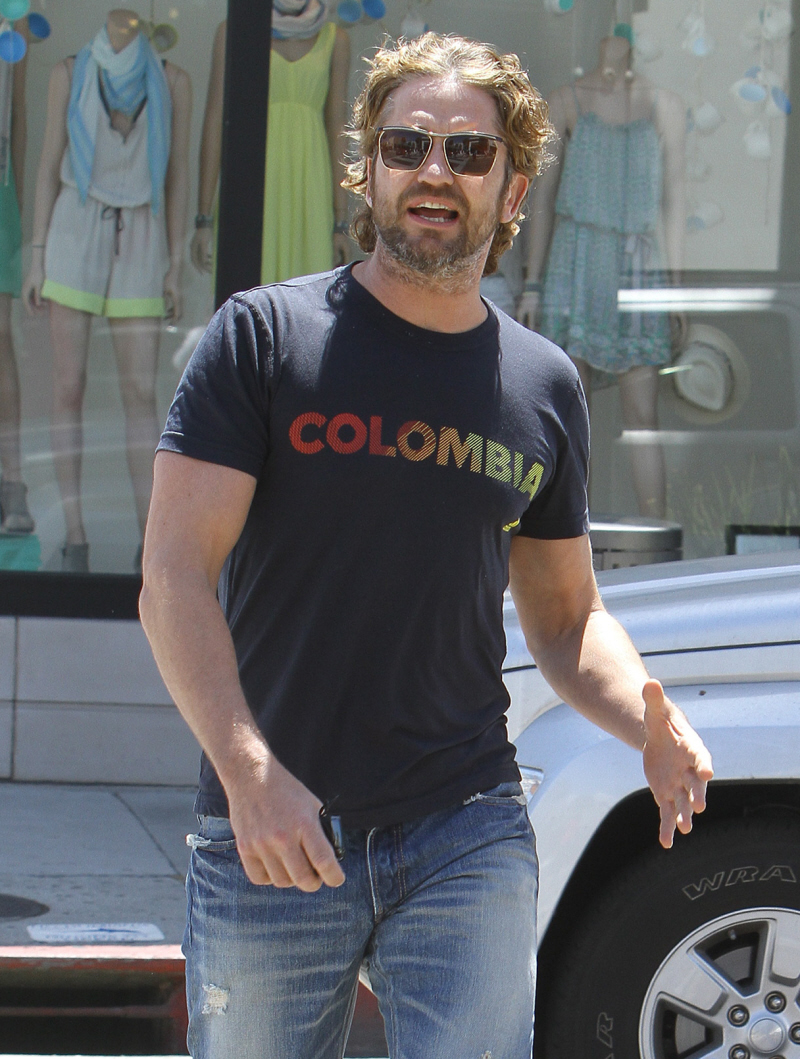 Considering the landslide of negative reactions to Gerard Butler's latest film offering, perhaps he should be thinking about another career. Last week, the trailer for Butler's latest film, Playing For Keeps, came out and everybody hated it. Well, I didn't hate it. I thought it looked like a horrible, schmaltzy, cheesy, clichéd film, of course, but I guess I was alone in thinking that The Butler seemed like the only bright spot in a cast that included Jessica Biel, Catherine Zeta-Jones and Dennis Quaid. Incidentally, I totally missed this other teaser trailer for Gerard's other new film, Chasing Mavericks. That's the one where he plays some kind of surfing God… and it looks pretty cheesy and schmaltzy too:
Sigh… do you know how much I loved and still love Point Break? Why don't they make more movies like Point Break, man? This looks so cheesy.
Anyway, all of that was just a precursor for this tabloid story about Gerard pursuing a singing career now. Probably because his next two films are going to bomb?
Gerard Butler is determined to become a rock star and is already writing songs and cutting an album.

"Gerry is rocking out," declared a Hollywood insider. "He's been a closet singer for years and has decided that the time is right to try doing it professionally. In fact, he's in the process of making what he hopes will be a bestselling CD."

Butler has already wowed crowds at various bars, including a rousing reception at The Darby in NYC in April, where he belted out songs by The Rolling Stones, The Doors and Oasis. Butler began singing a new tune earlier this year shortly after treatment in rehab.

As the Enquirer previously reported, he began partying nonstop after his rehab stint. But then Gerard heeded his friends' advice and traded his carousing for songwriting and performing.

"Gerry started channeling all of his energy into music, and it's turned out to be a great outlet," said the source. "He even turned to Johnny Depp for advice on putting a first-rate band together. Johnny and Gerry have jammed together, and Johnny introduced Gerry to some of his musician friends, including Marilyn Manson and Jack Black."
[From The Enquirer, print edition]
Have you ever heard Gerard Butler sing? I'm not counting Phantom of the Opera. I mean, like, have you ever heard him do a cover of a rock song? He's not ridiculous or terrible, but he's really not some great singer either. I'm including some videos of his cover songs below. At the end of the day… I just don't even know how to feel about him anymore. Is this pity? Do I feel pity for poor Gerard? I want him to find his groove in Hollywood…maybe a TV show or something? Ugh, I don't even know anymore.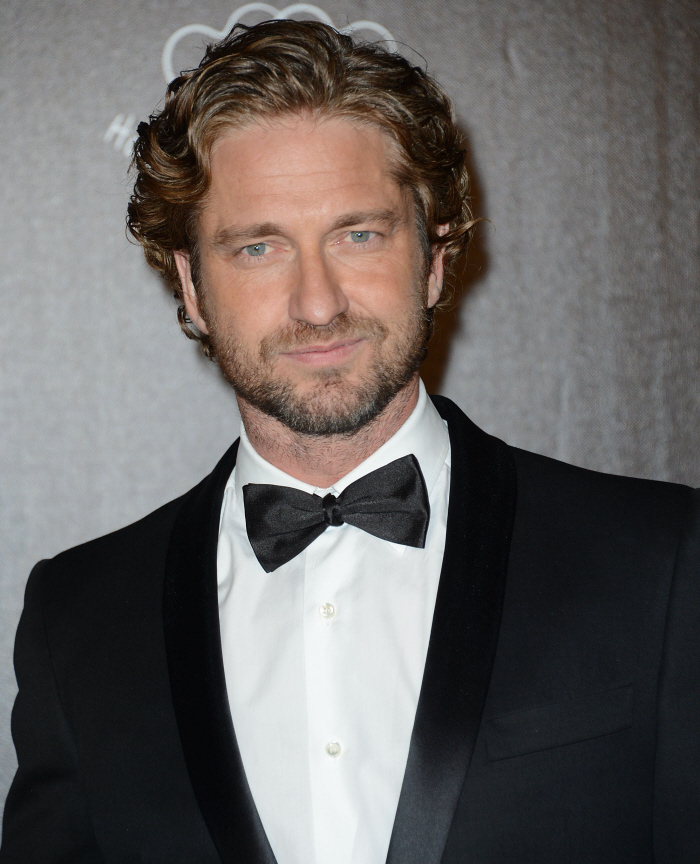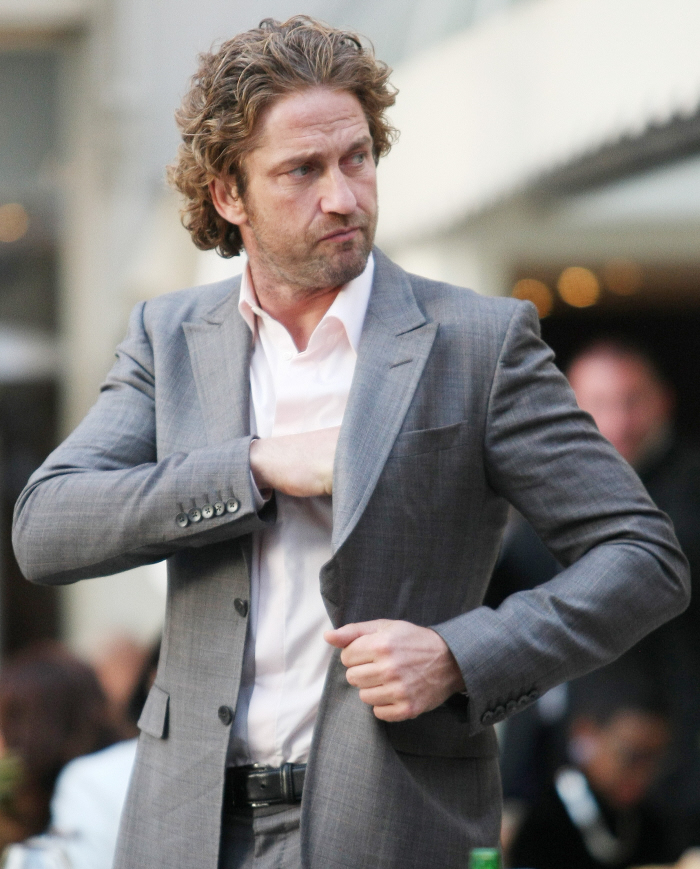 Photos courtesy of WENN.