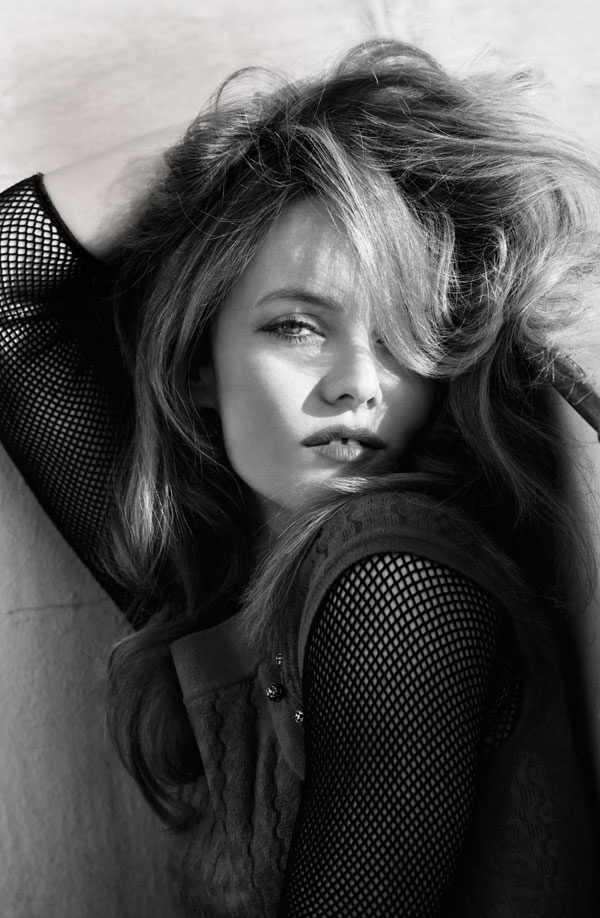 It really does seem like Vanessa Paradis sat down for no fewer than three major magazine interviews around the time she and Johnny Depp were officially separating. Of course, Vanessa is promoting a film, and she was just being a pro, right? I previewed some of Vanessa's mag pieces yesterday – Marie Claire France, French Elle and Harper's Bazaar US. Bazaar released their full Paradis story yesterday, and while this isn't some huge confessional, Vanessa definitely IS talking about her split with Johnny. This is the interview where Vanessa says, "Love is the strongest and most fragile thing we have in life. Nothing is ever for sure, but when something in love doesn't work from the beginning, it's never going to work. Don't push it." You can read the full piece here, and here are some highlights:
Meeting your soulmate: "When you meet the love of your life, it's just obvious and natural and easier," she says. But, she adds, "you keep learning all the time. Sometimes you could be in an unhappy relationship; you are very much in love with someone, but it's making you unhappy and you think things can change and you can work it out."

Intimacy: They made French their own private language, speaking it when they "needed to have intimacy, when you want to have secrets in the middle of a crowd," Paradis says. Two children quickly followed, Lily-Rose, now 13, and John, nicknamed Jack, 10.

Becoming "the ultimate chic vagabonds": "It takes a lot of thinking and organization," Paradis says of the nomadic existence. Even now, their primary concern is to maintain a sense of balance and protect their children from the tabloid glare. "We have a very privileged life. But even when we are in L.A., where it's focused on the film industry, it's also very family-oriented. I'm in love with the schools. We try to keep it normal."

On fame: "I was for sure not prepared for fame when it happened," Paradis recalls of her precipitous rise. "But nobody pushed me to do it. I wanted to sing, to dance, to work." Now that Lily-Rose is one year shy of "Joe le Taxi" age, writes her own songs, and loves to sing (and in her cutoff jeans and tousled hair is the spitting image of her maman), Paradis sees a different path for her daughter. "Right now I hope she can wait, live her life, and be prepared. She sings a lot, which is great to build up her voice. But it's a very strange situation," she says. Paradis is referring to childhood stardom, though with all the extra attention paid to her private life, what was once strange has gotten stranger still.

On aging, plastic surgery and fixing her teeth: As for Paradis's own beauty, it has simply morphed over the years: She has aged without a lot of fuss. Deep laugh lines frame her teal-smudged eyes, and her face reveals considerable animation. She says she doesn't plan on plastic surgery. ("I don't work in America, so I don't feel the pressure.") And forget about altering what the French call les dents du bonheur, or lucky teeth. "Why would I fix them? I was born with them. I can spit water through them. They're useful!"

Moving on to the next man: The day that Paradis moves on, in France at least, the press will run wild again. There are already rumors linking her with singer-songwriter Benjamin Biolay and Lenny Kravitz, which one should take with an enormous grain of fleur de sel. That said, Paradis does have an eye for a specific kind of man. "Well, my type is obviously creative," she says, with a quick smile. "Creative, with burning eyes and a pretty mouth."
Burning eyes, creative and a pretty mouth? Bitch wants a piece of Tom Hardy!!!!! Oh, you in danger, girl. Tom Hardy's burning eyes and pretty mouth are mine. MINE. I do like what she says about aging, plastic surgery and her teeth. Seriously, this woman is 39 years old – she's beautiful in the particular kind of French way (or what this gauche American thinks of as "the French way"). She doesn't need to fix her teeth or get Botoxed or any of that. Although I do think she'll probably feel a moment of "Seriously, I need to get my eyes done" when Johnny really starts getting hot and heavy with a 23-year-old. I hope she manages to avoid it, though.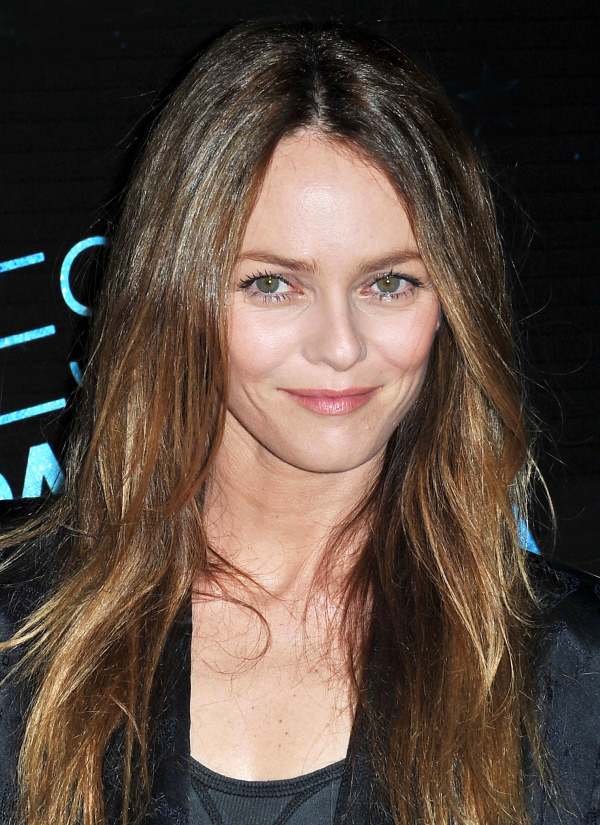 Photos courtesy of Bazaar, WENN.