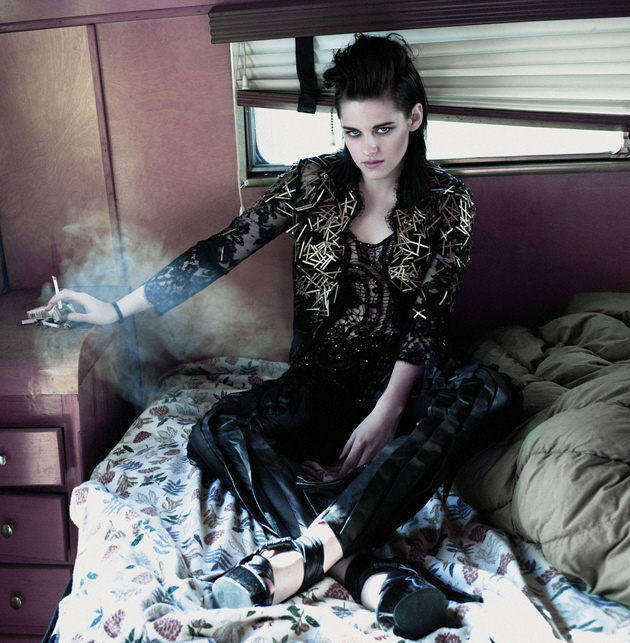 This week's tabloids are full of Kristen Stewart and Robert Pattinson drama, of course, but I've noticed a new trend this week: the separation of Sparkles and K-Stew stories. In previous weeks, the tabloids joined stories about Rob and Kristen together, even though they were physically (and emotionally) apart. Now the tabloids are going full-steam-ahead with "How Kristen is Doing" stories and then, on a separate page, "How Rob is Doing." Fascinating, I know. So, here are some of the stories about how Kristen is doing. The consensus: not all that great. The Enquirer has a decent story on Kristen's new Shame-Spiral Diet. It's sort of like The Zone, only replace meat with cigarettes and replace bacon with Red Bull.
Heartbroken and ashamed over her scandalous affair, Kristen Stewart has virtually stopped eating and is basically "living on" a dangerous diet of Red Bull and cigarettes, say sources. Friends are horrified at Kristen's gaunt appearance and fear for her health as she apparently punishes herself for betraying Robert Pattinson.

"Kristen is a nervous wreck and existing on a diet of cigarettes, sugar-free Red Bull and the occasional bag of potato chips," revealed an insider. "She's been hiding out at the LA home of a producer friend and is looking pale and worn-out. Whenever anyone tries to push her to eat even a small bowl of soup, she either claims that she's just had something, which isn't true, or that she's nauseous and there's no chance of keeping anything down."

"Kristen is grief-stricken and has hit rock-bottom. In many ways, Kristen living off cigs and Red Bull is a way of punishing herself." Kristen has also refused friends' pleas to see a therapist, said the source, adding: "Part of her just doesn't want to feel better."
[From The Enquirer, print edition]
Honestly, when you're that age, you can get away with that kind of "diet" with little to no consequences. When I was in college, I lived on Diet Pepsi, cigs and chips as well. I still have a potato chip problem to this day. SWEET CARBS. Gah! What was I saying? Ah, yes. Here's the thing: I always hate when a tabloid gets all hand-wringy about a young actress's "radical" diet because in another week, they'll be praising Kristen for her amazing "Breakup Diet" and claiming she never looked better. My point? Mixed messages don't help any woman's body image issues. And if Kristen wants to live on cigs and Red Bull for a month, just let her. It's a phase. Let her smoke some weed and she'll want something more substantial – like a Slushie and a hawt derg. Dude!
In Touch Weekly also has a story about all of the lies Kristen has told Robert about the length and extent of her affair with Rupert Sanders. Initially, she told Rob is was a one-time thing, then she told him the affair began in May, as she promoted SWATH. Now she's admitting that it "was a torrid affair that went on for months, but Kristen's been telling Rob it was only physical. But he knows she's lying. He wants her to admit it was more than sex – that she developed feelings for Rupert." Here's something new we haven't heard before: Rupert and Kristen text messaged each other all the time, and Rob asked Kristen if he could see the texts, and she claimed she'd deleted all of them. I have this image of Robert Pattinson investigating all of Kristen's lies with the help of Miss Marple. For real. *raises monocle* It was Col. Mustard in the Mini Cooper! His weapon? The dong!
Last story – Kristen is now confirmed for the Toronto Film Festival. She'll be there to promote On the Road. That should be happening in… three weeks or so. Will she stay in hiding until then? Will have to wait until Toronto to see her Amazing Red Bull Diet Body? You know some tabloid is going to frame it that way.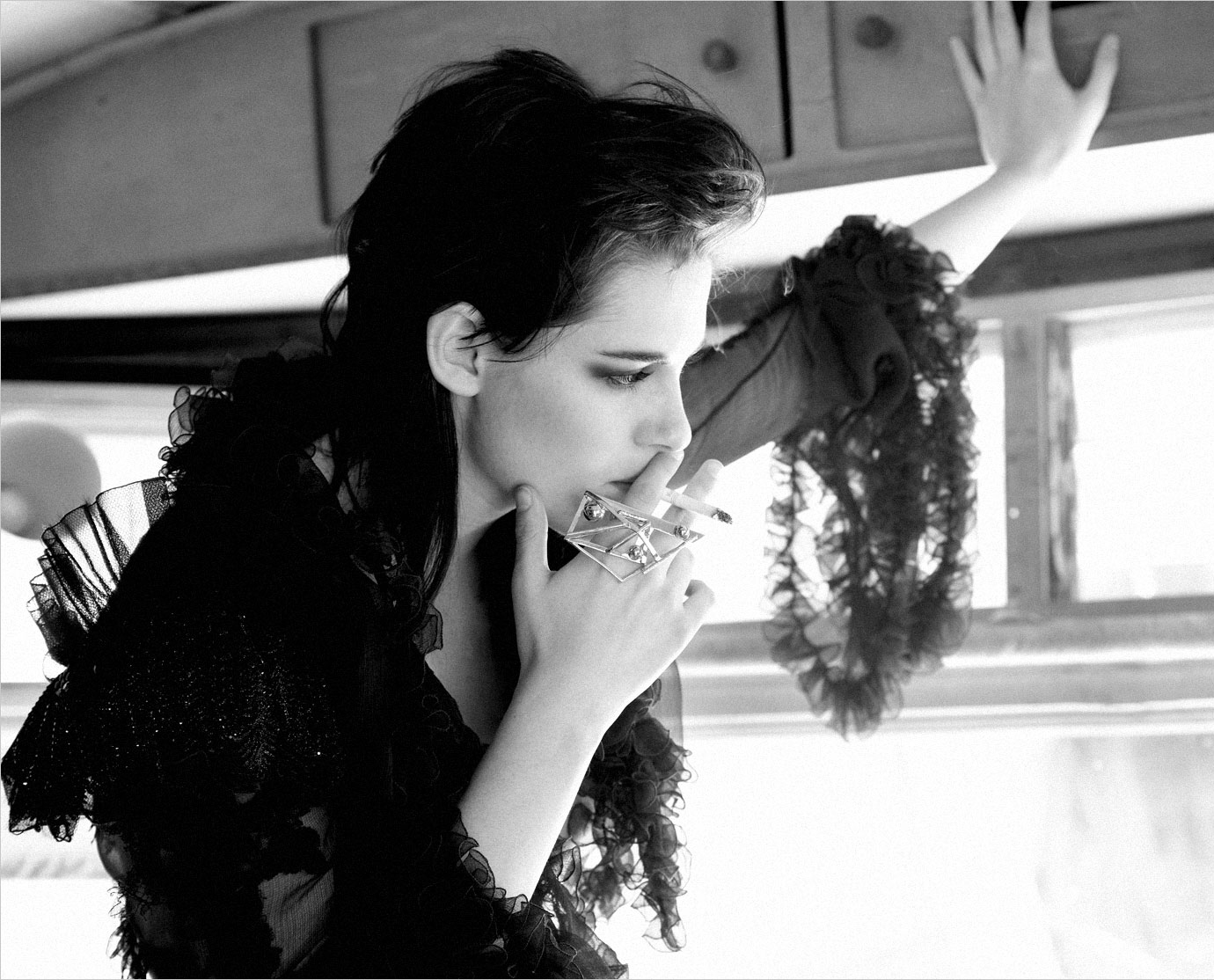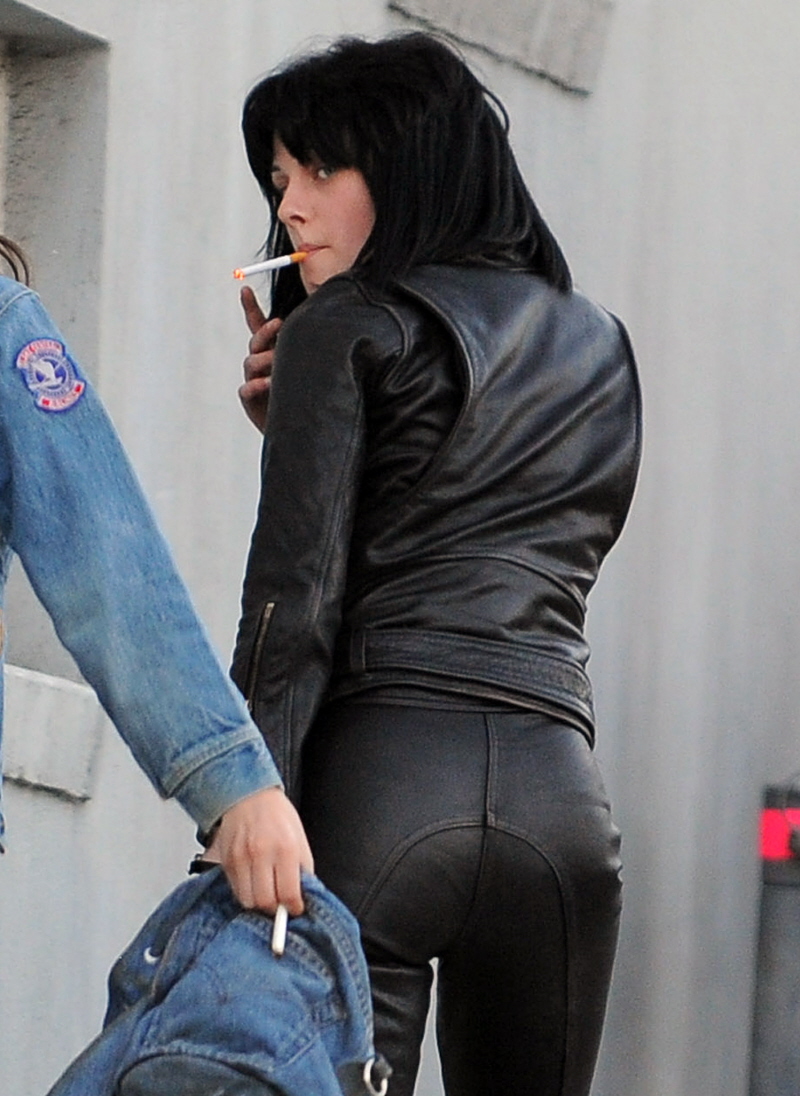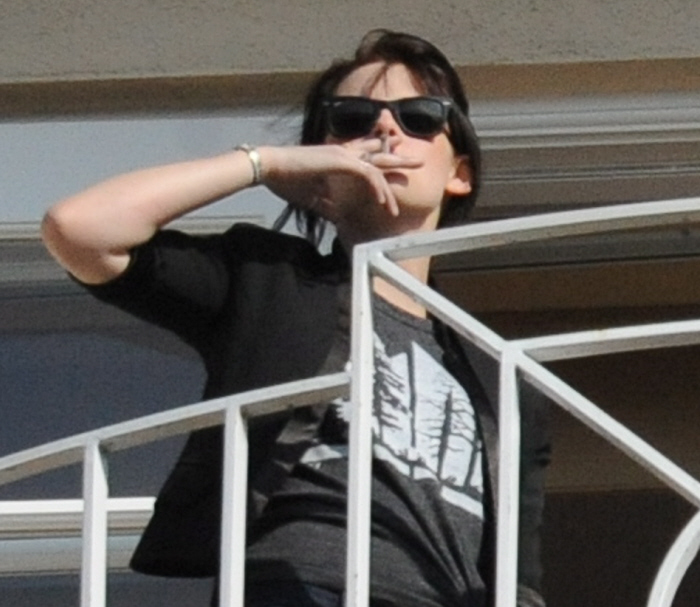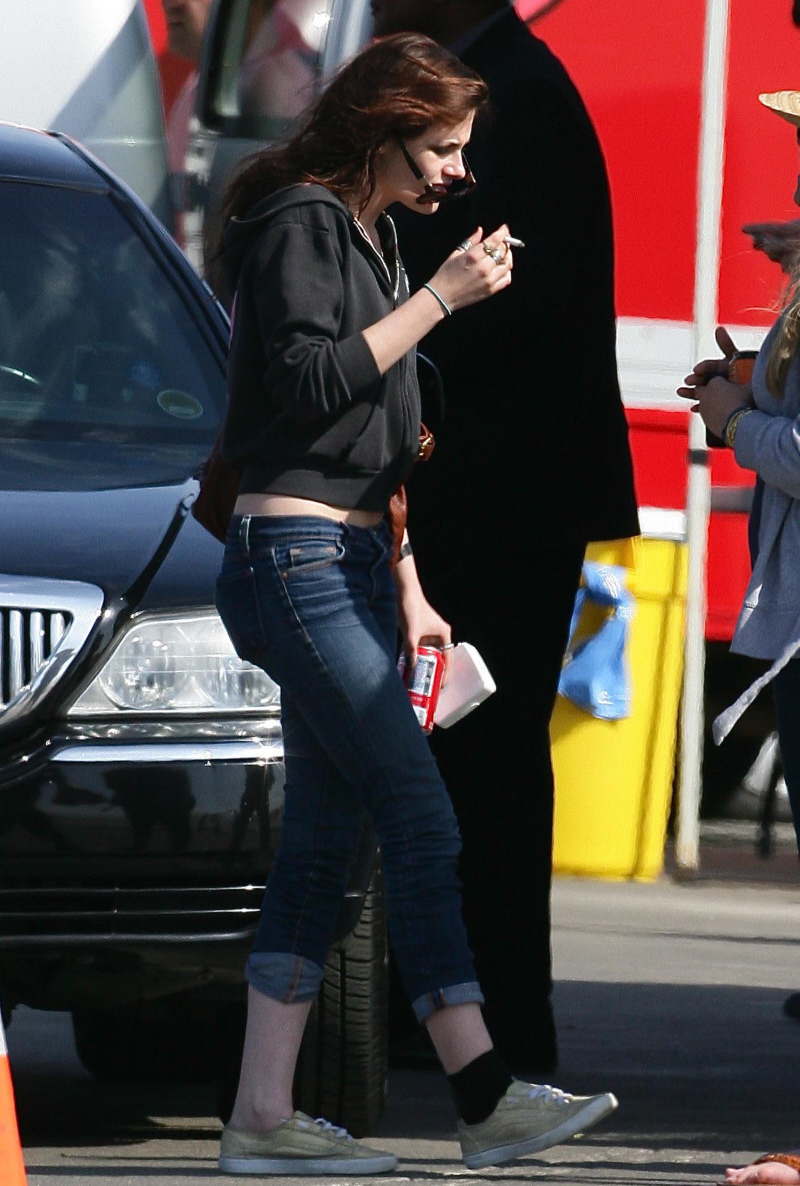 Photos courtesy of Fame, Flaunt Mag, WENN.