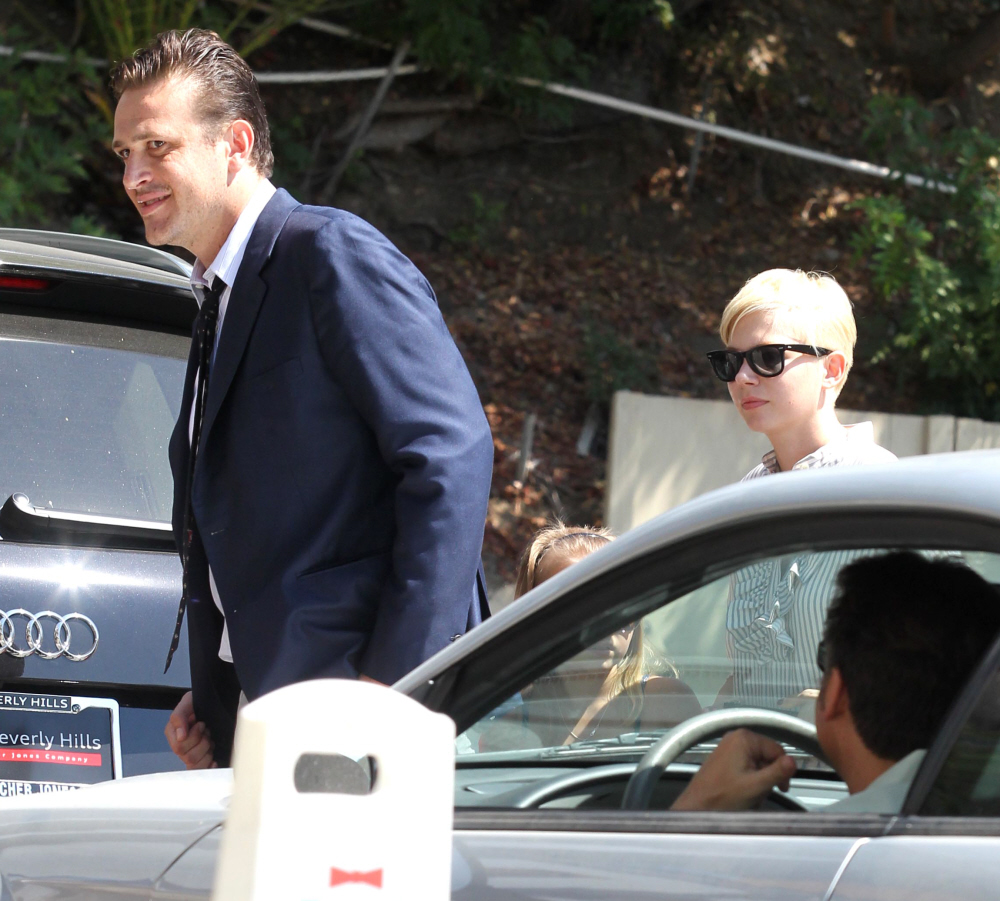 These are some new photos of Michelle Williams, Jason Segel and Matilda Ledger entering Magic Castle in LA. Michelle and Matilda seem to be making themselves comfortable in LA, right? It must be because Jason is an LA guy. Does Michelle keep a house in LA at this point, or do you think she and Matilda stay at Jason's house? For those of us keeping count, Jason and Michelle have been together about six months now. There are widespread reports that they are already engaged, although it doesn't seem like Michelle is wearing an engagement ring or anything, so maybe not yet. I honestly think that by the end of the year, Michelle will either be engaged or pregnant. Or both. It just seems like she and Jason are the real deal.
But what of Matilda? Nearly every tabloid report about the couple claims that Jason and Matilda have already bonded, and that he's already assumed a step-fatherly role in her life, and Matilda already adores him. Radar claims that Jason has also "reached out" to Heath Ledger's family, letting them know that his intentions towards Heath's daughter are completely honorable:
Now that he is playing the role of doting stepdad to girlfriend Michelle Williams' daughter by the late Heath Ledger, Jason Segel has poignantly reached out to the Ledger family to let them know they are always welcome to see the little girl, RadarOnline.com can exclusively reveal.

The Forgetting Sarah Marshall star has made the brave move of reaching out to Heath's father, Kim Ledger, to let him know that he is there for his granddaughter, six-year-old Matilda Rose, as well as Michelle, a source exclusively tells Radar.

The My Life With Marilyn actress and the Ledger family went head-to-head after the Dark Knight Rises star's tragic death in 2008, arguing over inheritance and who should get his various awards. Fortunately they have recently buried the hatchet and Jason is hoping they can all be one big, happy family.

"Jason got on the phone and introduced himself to Kim, and then invited the Ledgers to use his home whenever they wanted to fly in from Australia to visit Michelle and Maddie," said the source close to the Ledger family.

"Kim was blown away by Jason's generosity and the two hit it off right away. Now Kim's given his blessing for Jason to marry Michelle and be a stepdad to Matilda."

As RadarOnline.com previously reported, How I Met Your Mother funny man Segel already looked perfect for the role of daddy to Maddie when the pair were recently spotted out for breakfast together in New York City.

Michelle and Heath amicably ended their three-year relationship in September 2007, and the following January he died of an accidental overdose of prescription drugs. Jason and Michelle have been dating since the beginning of the year.
On the surface, I guess this is a nice story about Jason stepping up to the plate for Michelle and Matilda. But I guess I'm overanalyzing it, because the subtext bothered me – like, what century are we in? Michelle can't speak for herself? She has to have a boyfriend speak on her behalf to the grandparents of her child? And what business does Kim Ledger have in "giving his blessing" for Jason to marry Michelle? I hope this story is BS, particularly that part.
Oh, and I don't really remember a huge to-do about Heath's estate – I remember that Heath hadn't updated his will when Matilda was born, and that his old will left everything to his parents. I also remember that Michelle's father – the fugitive financier, who lives abroad – was outspoken about the Ledger family and how they weren't making enough provisions for Matilda. But has Michelle ever said anything? Was there really this huge conflict and estrangement over Heath's estate?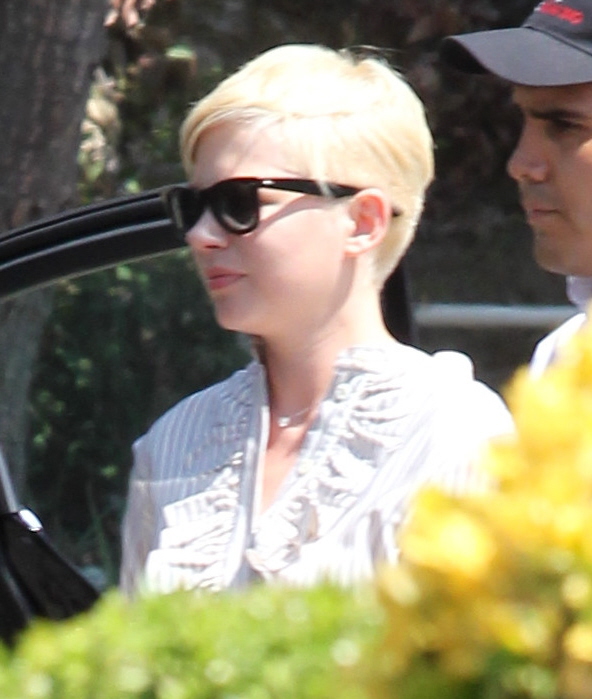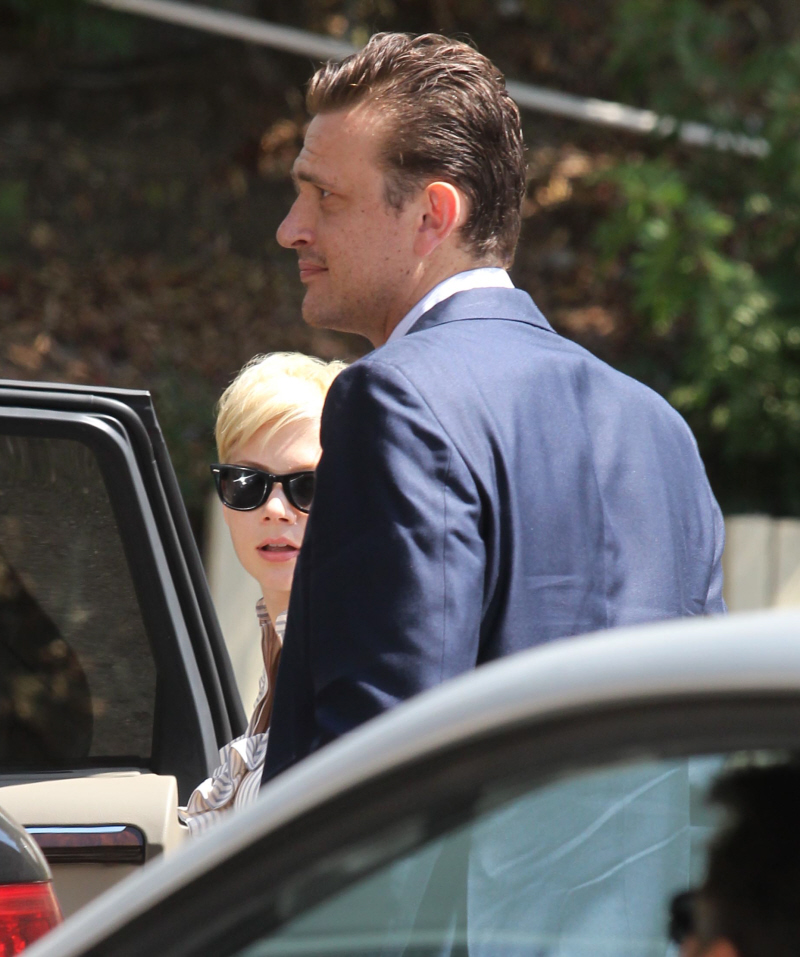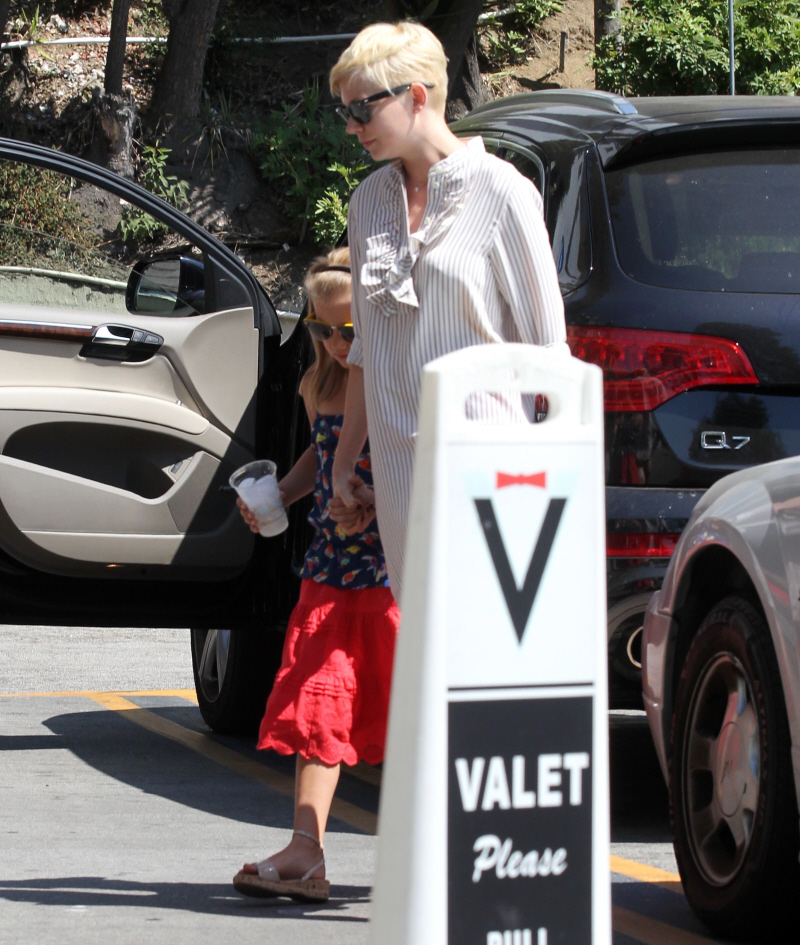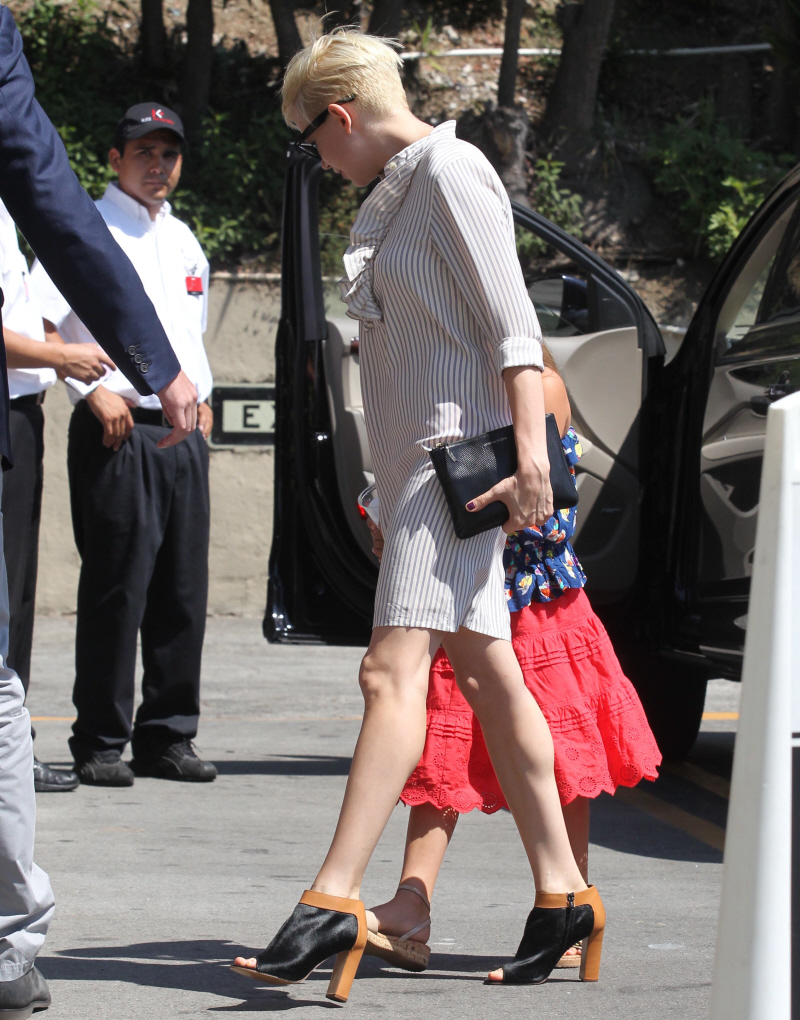 Photos courtesy of Fame/Flynet.