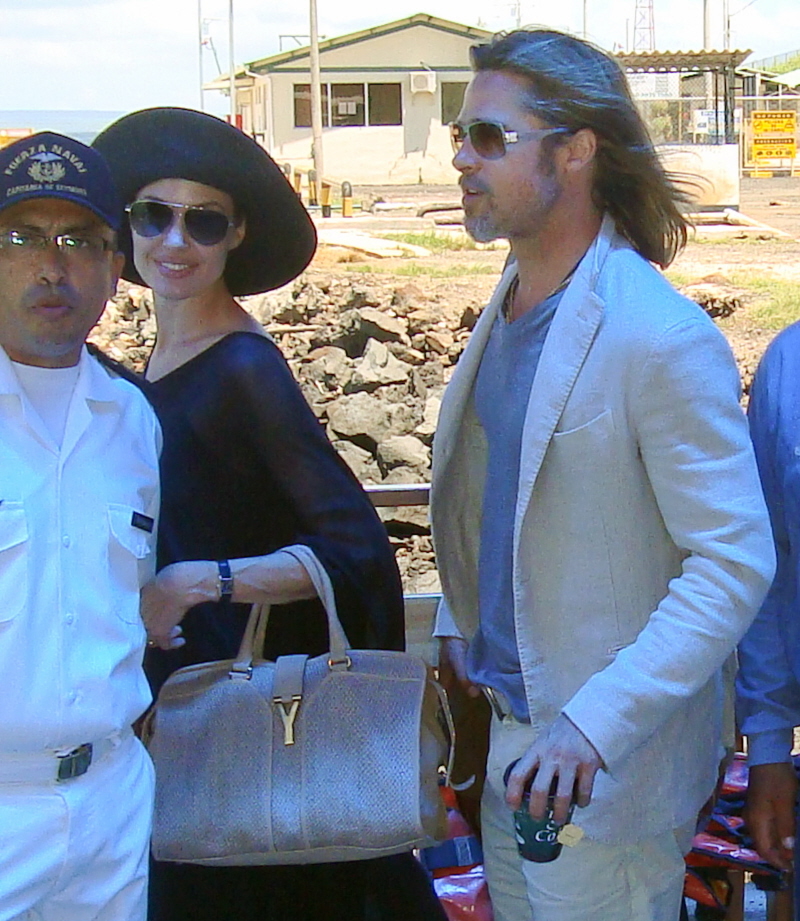 Just like two weekends ago, I kept checking in this past weekend to see if Angelina Jolie and Brad Pitt had finally gotten hitched. The Mail ran an extensive story about what the wedding would look like at their French chateau, and I kept seeing reports about all of the photo agencies sending photographers to the South of France in the hopes of getting some good wedding photos. Alas, it seems like Brad and Angelina weren't even IN France last week or this past weekend. They weren't in England either. According to Page Six, Brangelina were vacationing in Greece, and according to a "source," Angelina "laughed off" rumors that their wedding is coming up soon:
While rumors continue to swirl about Brad Pitt's wedding to Angelina Jolie at their French chateau, the A-list couple were recently spotted in Greece.

We're told they were seen a week ago at a restaurant in Halkidiki, northern Greece.

A source tells us, "Angelina was in white, but she laughed and said 'not yet' when the restaurant owner asked if she was getting ready to be married. She also said, 'We love Greece too much to leave . . . we have other islands to go to before heading back to France."

The source added that Angelina, Brad and their kids were traveling on a super-yacht and had visited islands including Mykonos and hoped to visit Santorini. Guests in the local restaurant were stunned to see them, but were banned from taking photos.

Other stars vacationing in Greece include Robert De Niro and John Travolta, who were seen admiring the Acropolis museum in Athens in early August and relaxing on a yacht. And Tom Hanks was seen taking a swim off the island of Antiparos.
Er… so is Angelina done filming Maleficent? Is Brad Pitt done with his (smaller) role in The Counselor? Is Brad done with the reshoots for World War Z? WHY ARE THEY ON VACATION?! And why Greece? It's funny, you know – a few months ago, the tabloids were reporting that Jennifer Aniston and Justin Theroux were planning on a secret elopement – in Greece! And Jennifer is famously part Greek, and she's vacationed there before. So… was this some Uncool Triangle BS? Or did Brad and Angelina just decide to go on vacation, with no thought to Brad's ex-wife? Or are they even really in Greece? I have no idea.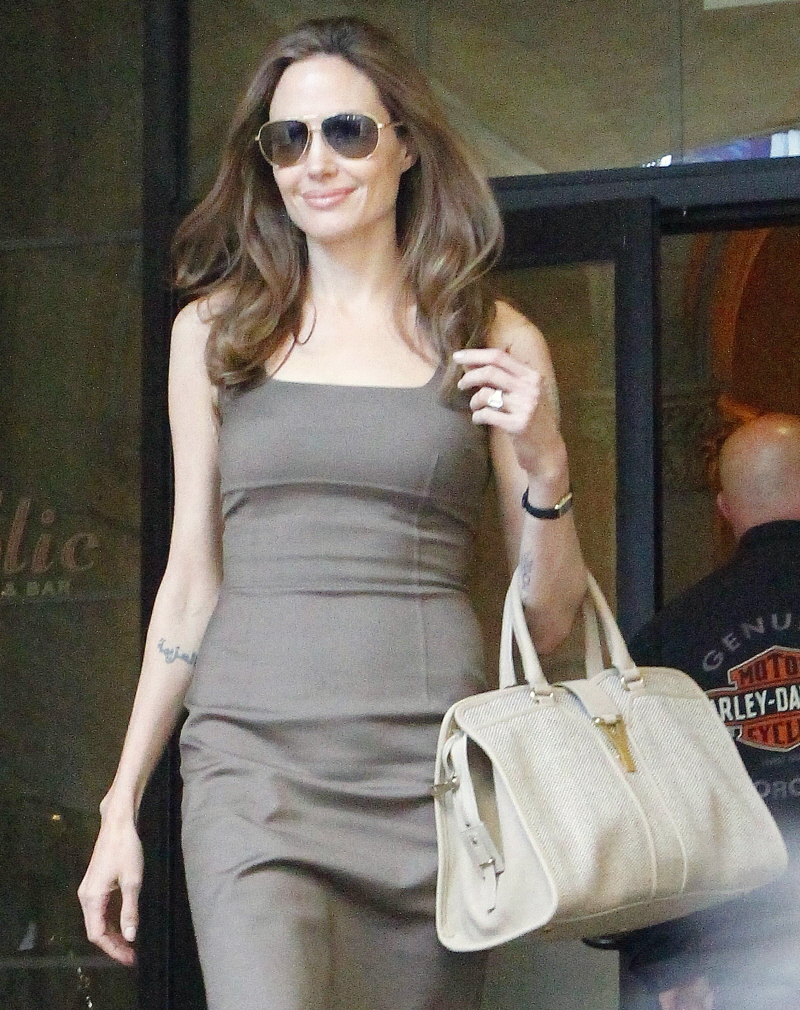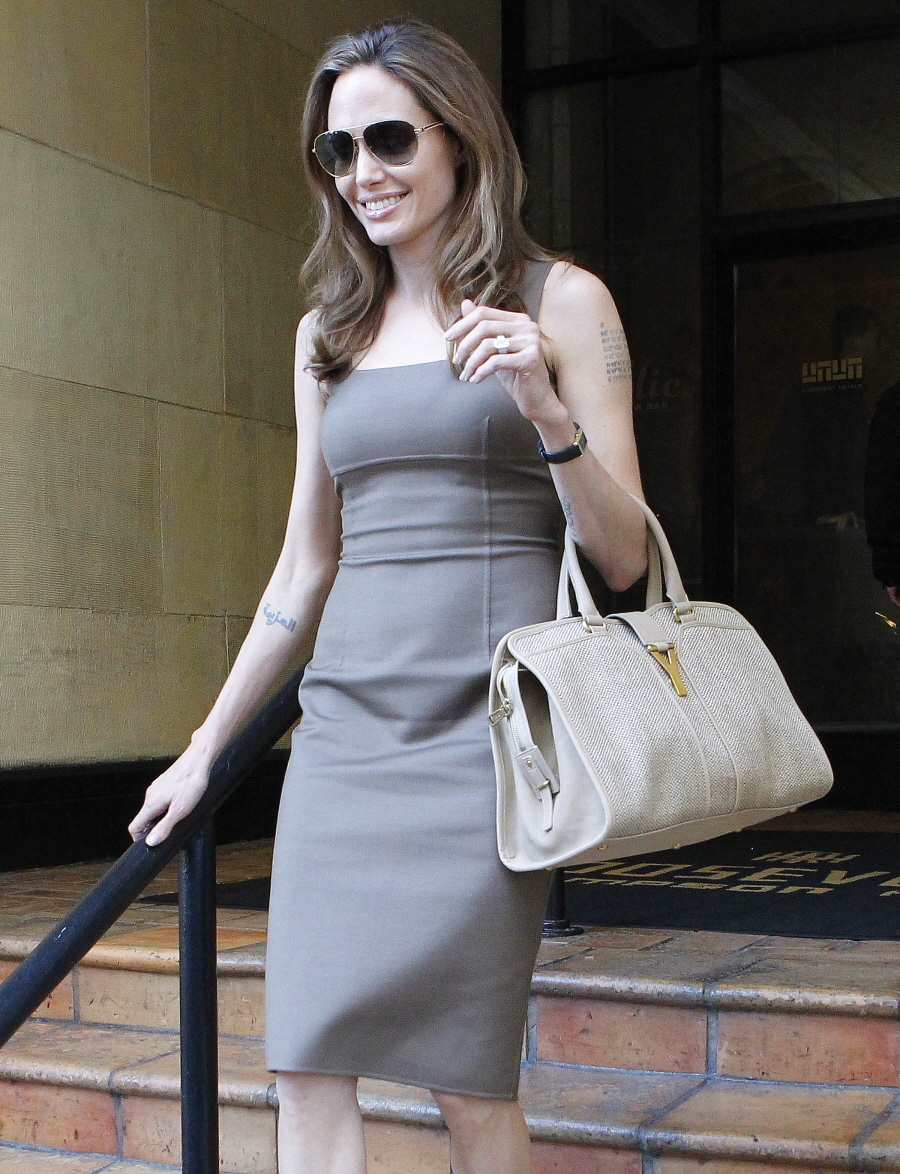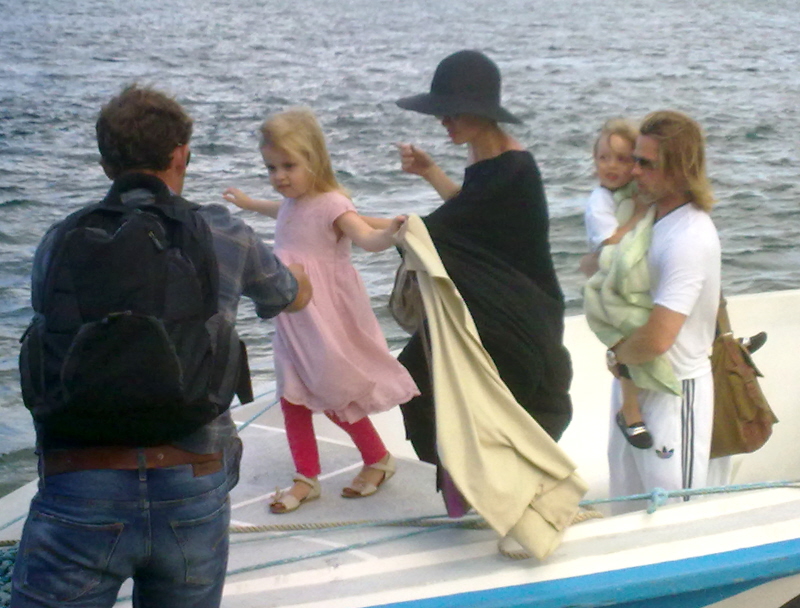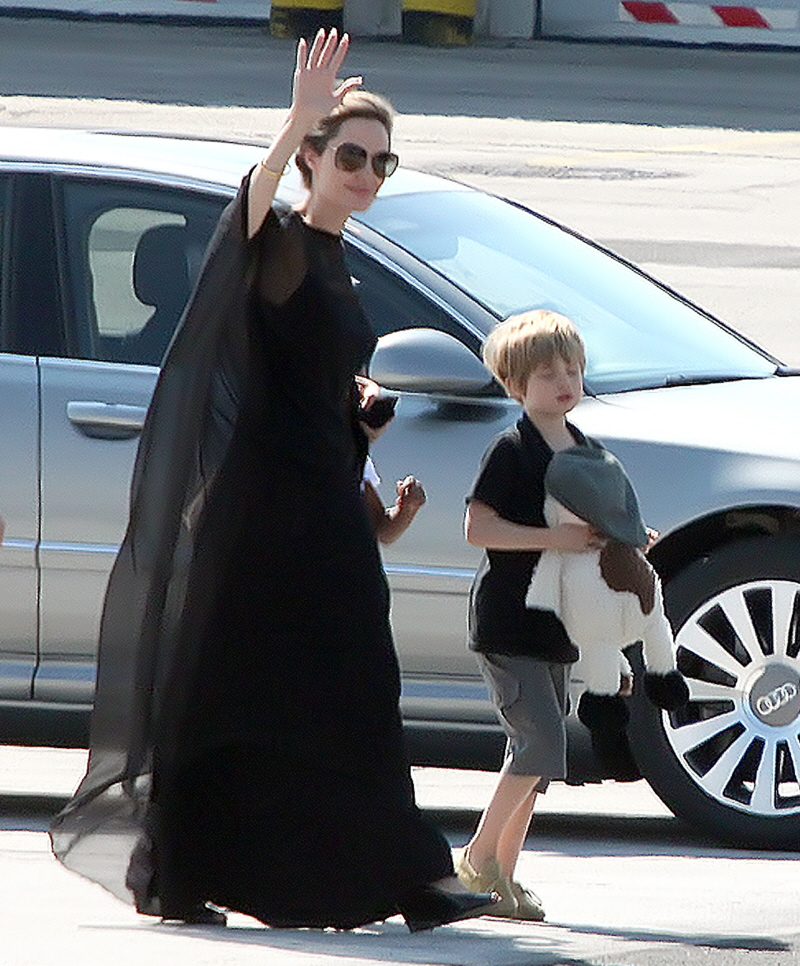 Photos courtesy of WENN, Fame/Flynet.