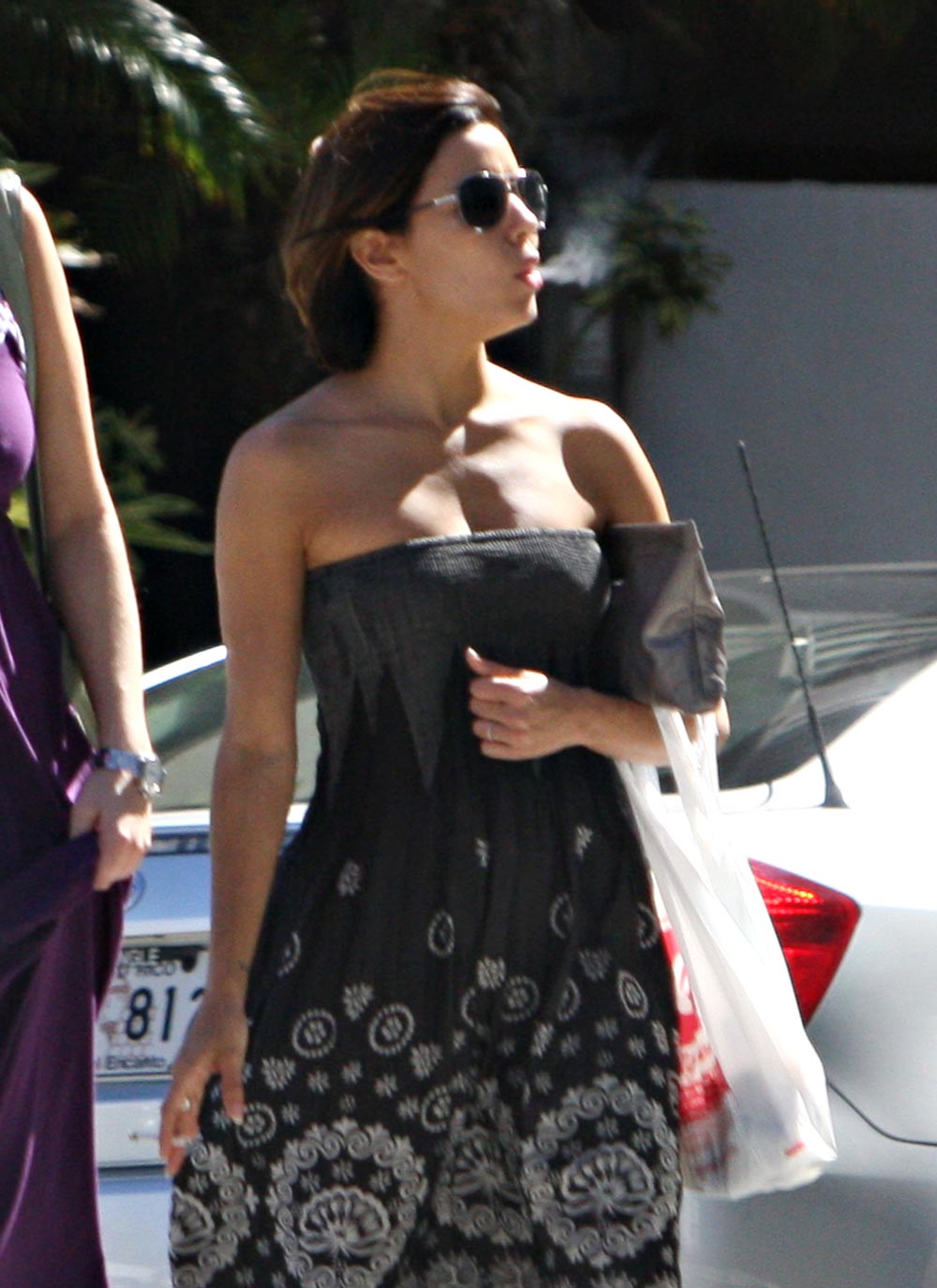 Eva Longoria didn't look too happy to be photographed out smoking in Puerto Rico over the weekend. Longoria was attending the wedding of her friend, actress Rosalyn Sanchez, on the Caribbean island.
In Touch points out this week that Eva has lost what little weight she gained for her Desperate Housewives character over the summer. Her trainer says she's on a high protein diet with only fish and no meat. Maybe smoking helps her cut cravings too. It can help you lose weight, but it comes at a huge cost to your health.
The NY Daily News has an article about smoking celebrities who try and hide it from the public. Katherine Heigl, Britney Spears, and Lindsay Lohan are regularly photographed taking drags, but there are other celebrities who are smokers that we don't know about. Lauren Conrad is one, and Ashlee Simpson used to smoke before she got pregnant. Famous people are aware that there's a well deserved stigma associated with smoking and many don't want to set a bad example for fans and young people.
Smoking is a lot more acceptable in Europe and I have a slightly less negative opinion of the bad habit after living here a few years. It's definitely something that's socially influenced, and through legislation the US has helped curb smoking while changing attitudes and saving many people years of their lives. Celebrities know that they're only looking foolish by lighting up. Eva Longoria generally accomplishes that just by opening her mouth.
Photo Credit: Fame Pictures