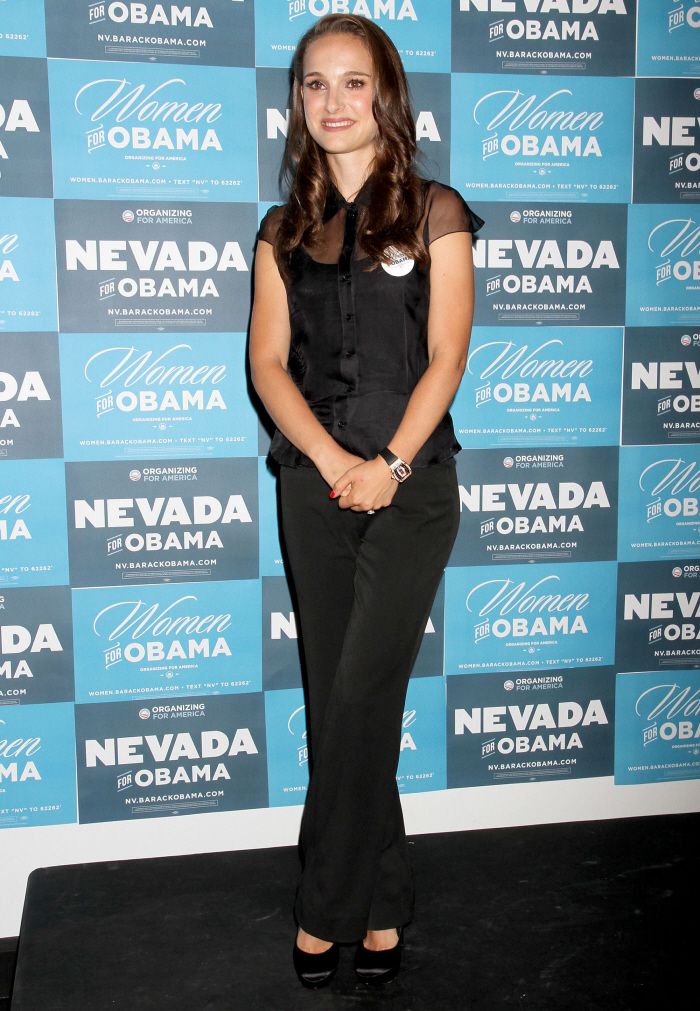 These are some new photos of Natalie Portman speaking at the "Nevada Women's Summit" held in Las Vegas on Saturday. It was less of a Women's Summit and more of a women-centric rally for Pres. Obama's reelection campaign. Portman, a Democrat and an Obama supporter, was one of the headliners for the event. Politico says that Portman made the appearance with some of Obama's senior staffers:
The Obama campaign is embarking on a new effort to paint Republicans as out of touch on women's issues with a nationwide week of action.

Starting with a Las Vegas rally featuring actress Natalie Portman, White House staffers Cecilia Muñoz and Valerie Jarrett and others, the campaign will launch a weeklong assault against the GOP on contraception, abortion, and women's health.

"Events highlighting how the Romney-Ryan ticket is too extreme for women and families will continue throughout the week, with events in Philadelphia, Richmond, Raleigh, Cleveland, Manchester, Milwaukee and Tampa, and will feature women who are well aware of how Mitt Romney and Paul Ryan's policies would impact the health and economic security of women across the country," the campaign said in a release.
Even when a celebrity's politics are similar to my own, I generally don't want to hear that celebrity pontificate on why they're voting for a certain person. I'm not saying that every person – celebrity or non-celebrity – doesn't have the right to believe in whatever they want, or that they don't have the right to vocally support their candidate. I'm just saying that I'm not interested in hearing about it usually. But! I like that the younger generations of celebrities are approaching the political system in a different way. I like that Natalie wasn't making some kind of high-profile campaign stop WITH Pres. Obama, and that she used her celebrity in a more concentrated, focused way to draw attention to women's issues… issues that align with Pres. Obama's campaign. It's a smarter way of doing the nexus of politics and celebrity. I also like that Natalie made an appearance in a battleground state – this year's battleground states are Colorado, Florida, Iowa, Ohio, Nevada, New Hampshire and Virginia, all states Obama won in 2008.
Oh, and on a superficial level, I like Natalie's outfit.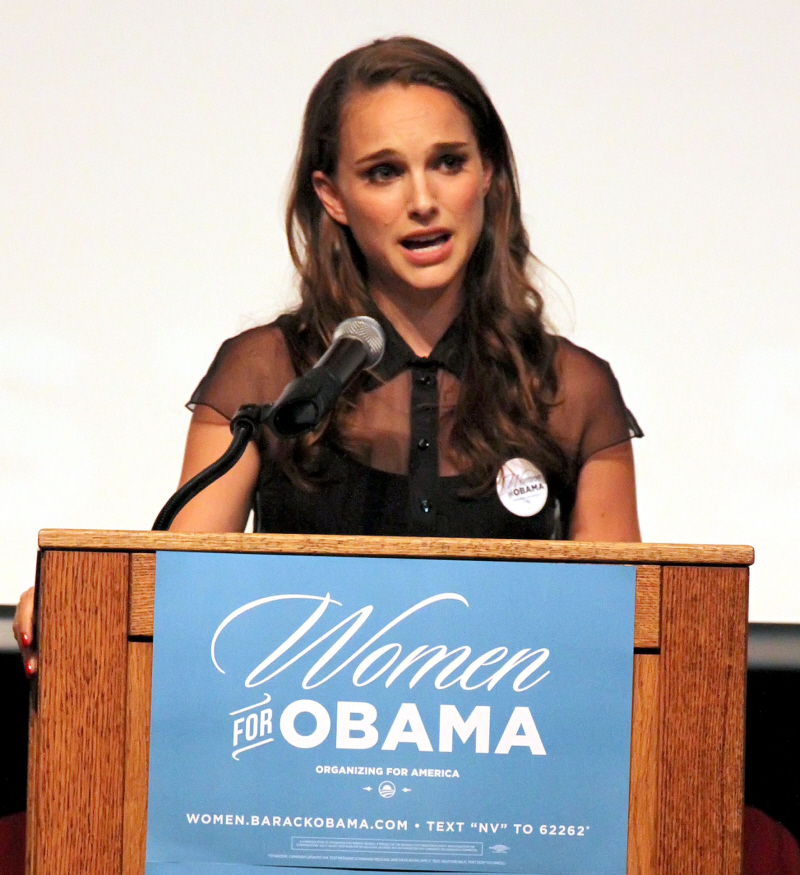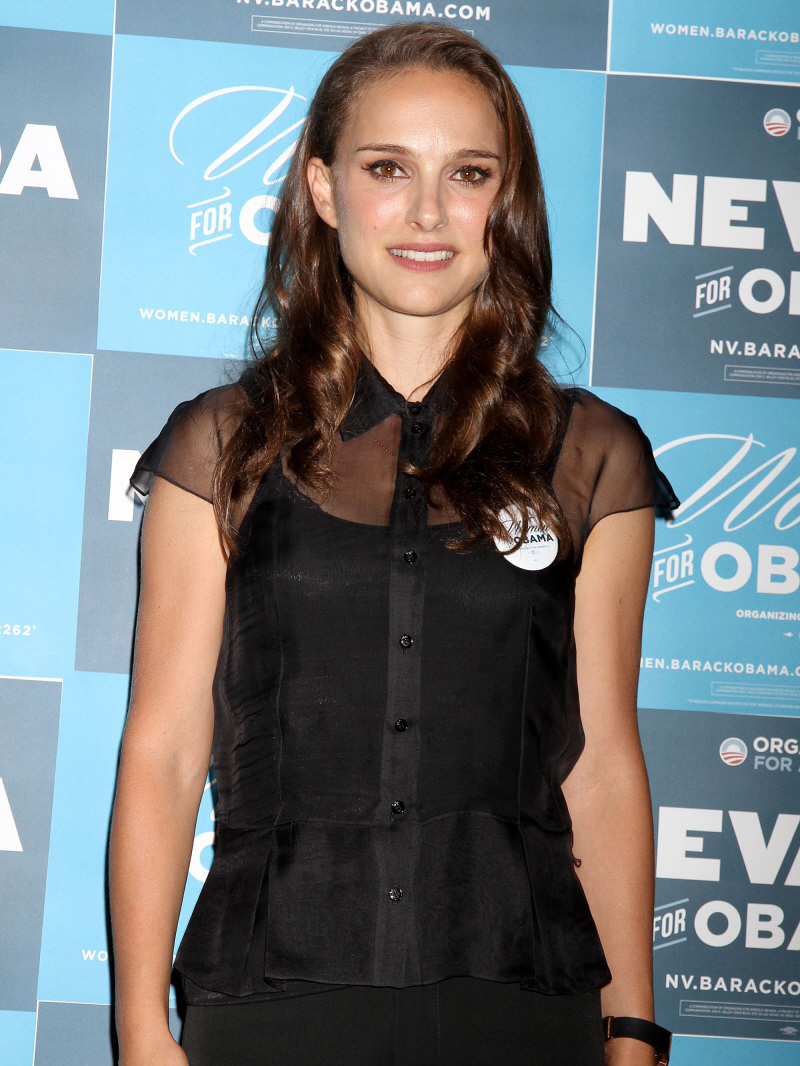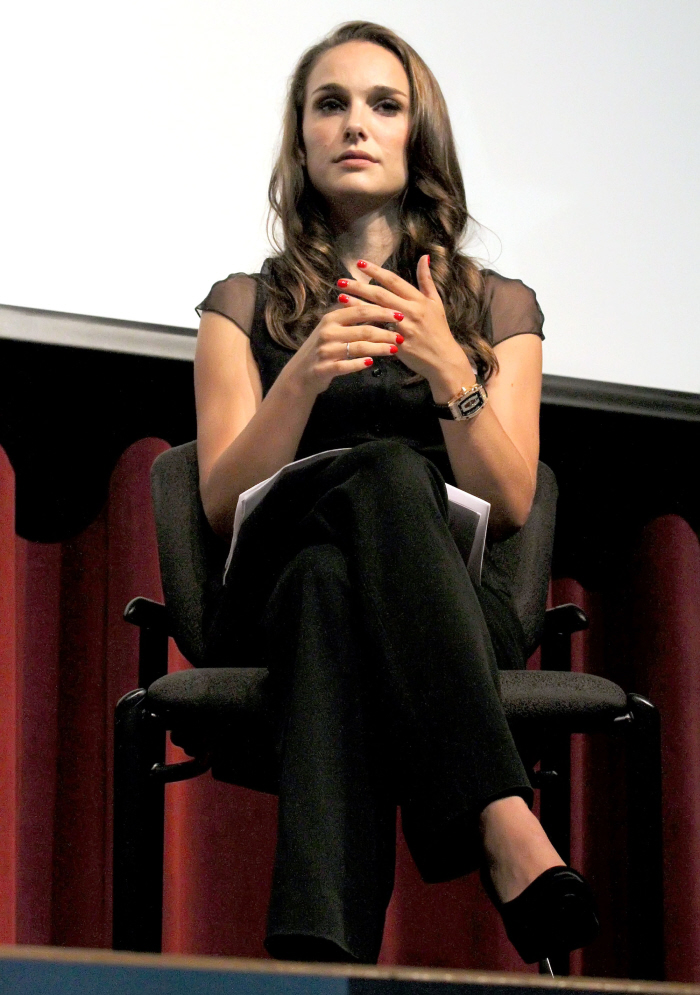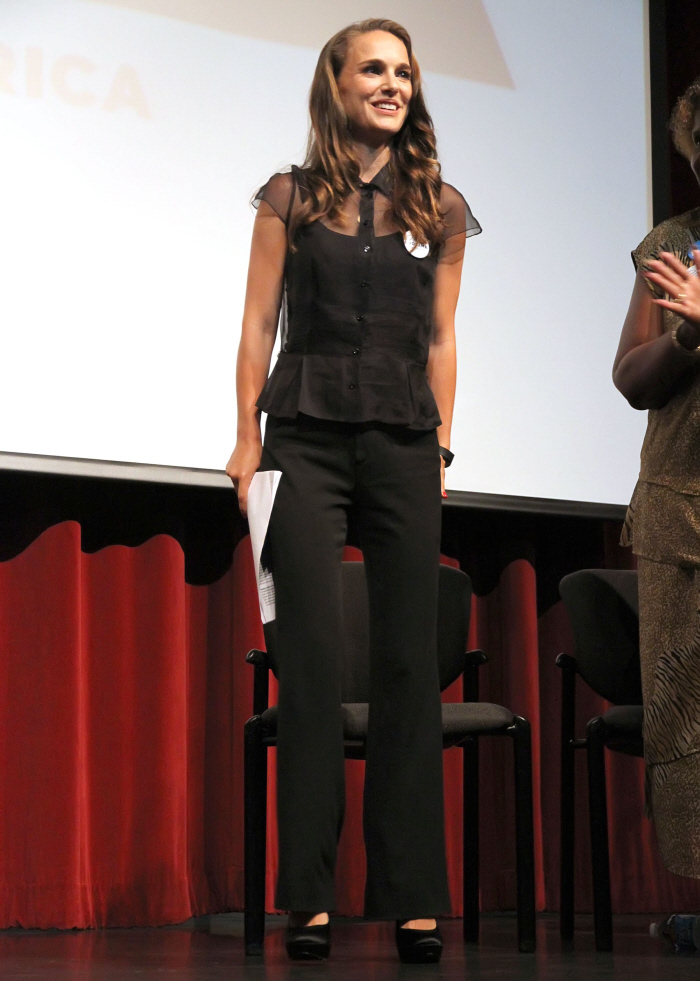 Photos courtesy of WENN.