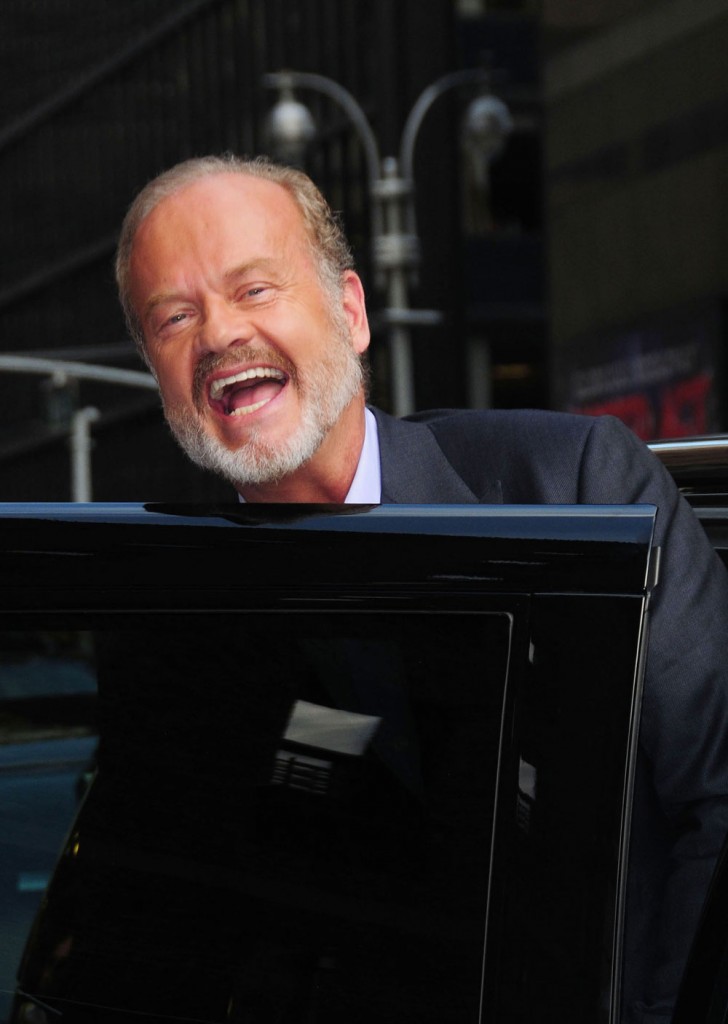 Oprah somehow thinks she has a big exclusive with her new Kelsey Grammer interview, even though he's pretty much trashed his ex wife, Camille Grammer, at every turn in multiple interviews before. He's also admitted to cheating on her a full six months before he bothered to break the news to her. Oprah did get the first sit down interview I've seen with Kelsey's new wife, Kayte Walsh, a 32 year-old British former stewardess who just had the couple's first child in July. Kayte was as defensive and meek-seeming as I expected her to be, although I definitely have a bias and have only seen segments of the interview. She seemed to defer to Kelsey frequently and not be sure of what to say.
Here are some quotes from the segments that have been released so far, thanks to Radar and The Daily Mail. The interview airs Sunday on OWN.
"Had you known that it was going to be as public and as much vitriol," Oprah asked Kayte, "Would you still have stepped into this?"

"It's OK to say you're not sure," the enigmatic Kelsey interjected, though Kayte was swift in her answer, saying she would have gotten involved with the veteran actor "because I love him.

The former flight attendant, who met her now-husband working a Los Angeles to London flight, said the hardest part of her marriage to the 57-year-old Cheers star is people judging her "and not knowing anything about the truth … just marriage is hard, generally."

Asked if she was aware of Kelsey's presence on The Real Housewives of Beverly Hills, she said she understood that Kelsey had given it to Camille as a way to soften the rough end of their crumbling marriage.

"I mentioned I was doing that as a going-away present," the Boss star interjected.

"I don't know — I think the more you're with someone and you fall in love with them, you say, 'How could I have been in this situation?" Kayte wondered aloud. "How could he have done a reality show when he was saying he loved me and all this stuff?" – From Radar

---

Kelsey, who refused to utter Camille's name, revealed that – for him – the 13 year marriage was over before it even started, telling Oprah he remained out of duty to the former Playboy model.

'I stayed because I'm a stubborn cuss. I was not in it, or happy in it for a long time. It was pretty much over as soon as it began,' Kelsey said.
While he refused to say her name, the actor didn't hold back when it came to his ill feelings toward Camille.

'She always wanted to be famous,' Kelsey said before admitting he helped her secure a role on The Real Housewives of Beverly Hills.

'I did believe that I owed something to that person,' he added about his appearances on the Bravo reality show adding, 'that I owed fame.'

The actor and producer then sarcastically remarked: 'Because she'd given up so much to endure this life with me.' – From The Daily Mail
[From Radar and The Daily Mail]
Camille is the mother of two of Kelsey's children, and all he can manage to call her is "that person." He's ridiculous. As I've mentioned before, he made Camille go with him to the Tonys in 2010, we saw it on RHOBH, even though he had been with Kayte for around six months at that point. So he had no problem using Camille when he needed to, and then discarding her afterwards. I'm not saying that Camille is a saint or that Kelsey should have stayed if he was so unhappy, but he was with her for 13 freaking years. If he was miserable the whole time and never had the balls to tell her or to do something about it, that's his problem.
In response, Camille took the high road and simply said "I wish [Kelsey] no ill will and I have moved on." It certainly doesn't sound like Kelsey has moved on – he still can't even say Camille's name, like she's Voldemort or something.
Here are some segments from the interview. There are more clips on YouTube, including Kelsey discussing his tragic family history.
Kelsey on the end of his relationship with Camille. He denies he's a cross-dresser but says he's "very sexually adventurous." He explains staying in his marriage as a "sentence," like a jail sentence.

Kayte on how people judge her.

Kelsey on how he "owed fame" to Camille.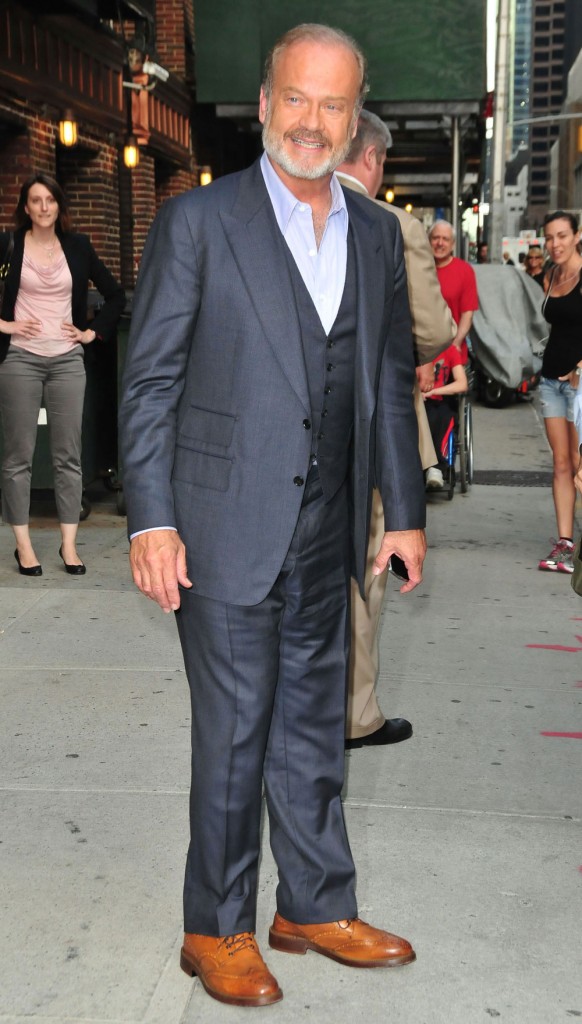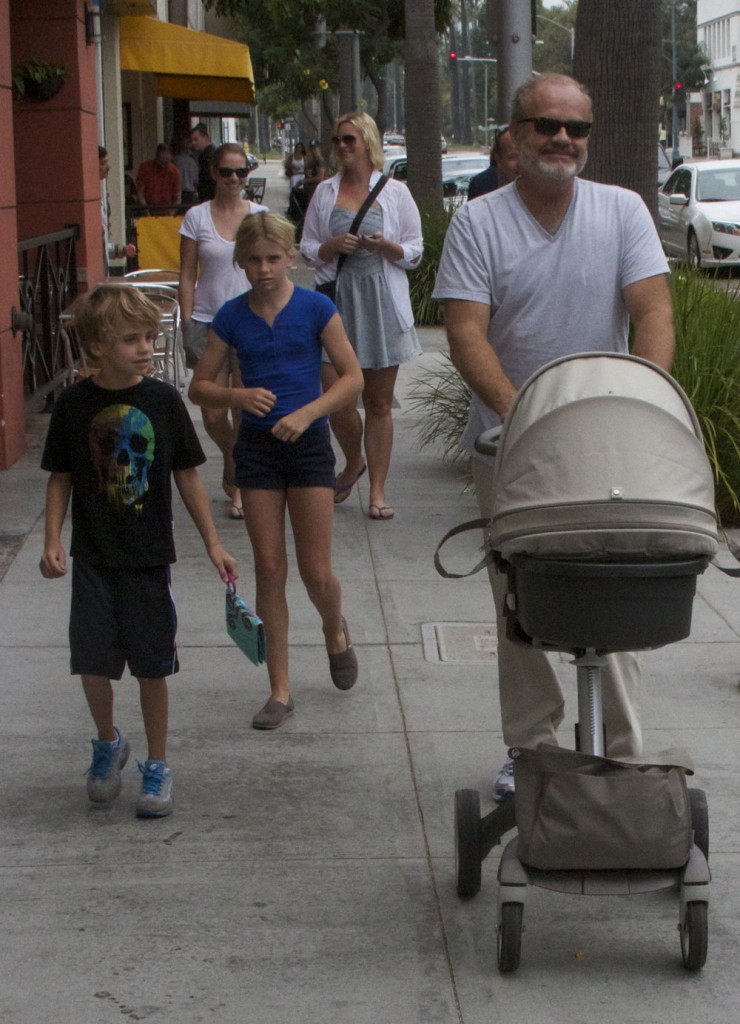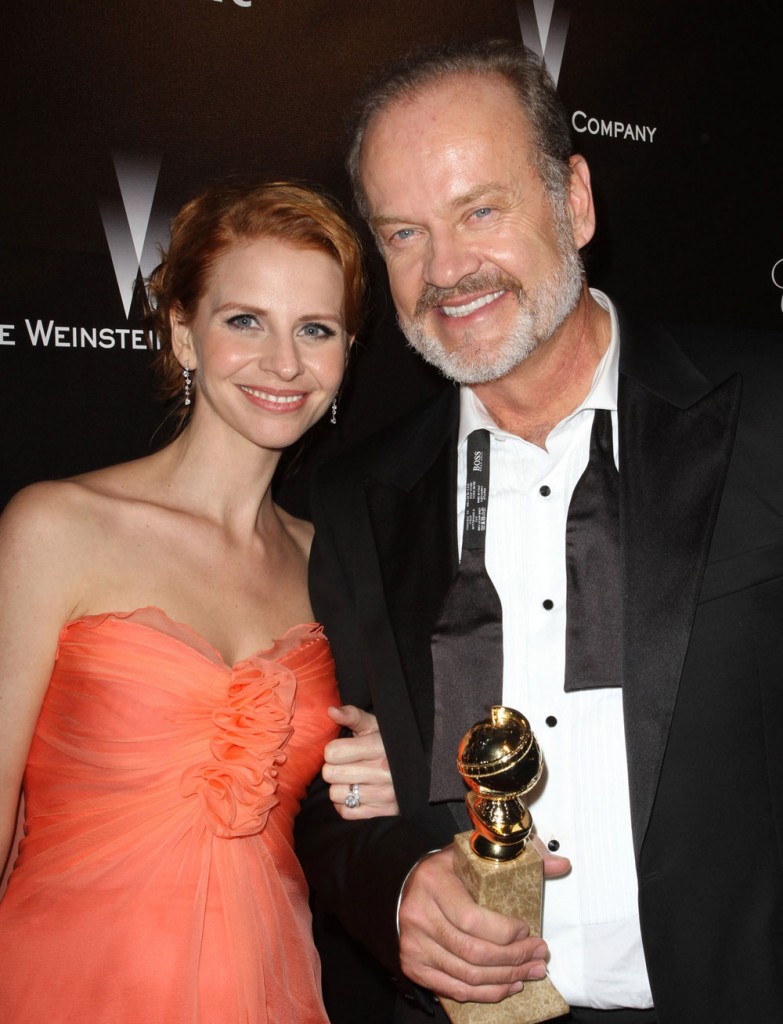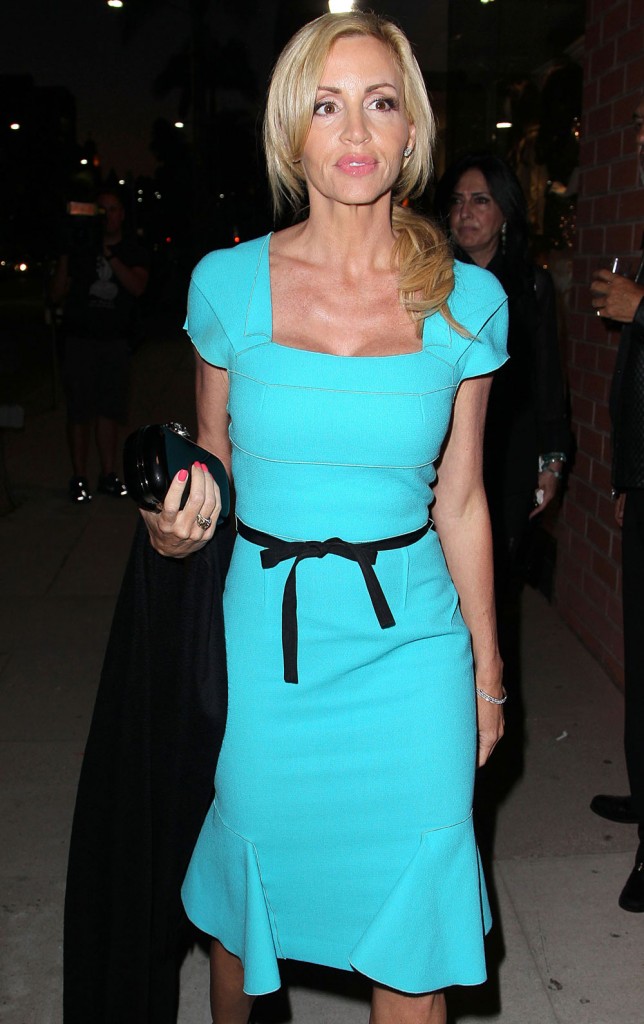 Kelsey is shown on 8-20-12 outside The Late Show and on 8-25-12 with his youngest kids. He's shown with Kayte in January. Camille is shown on 7-21-12. Credit: WENN.com and FameFlynet