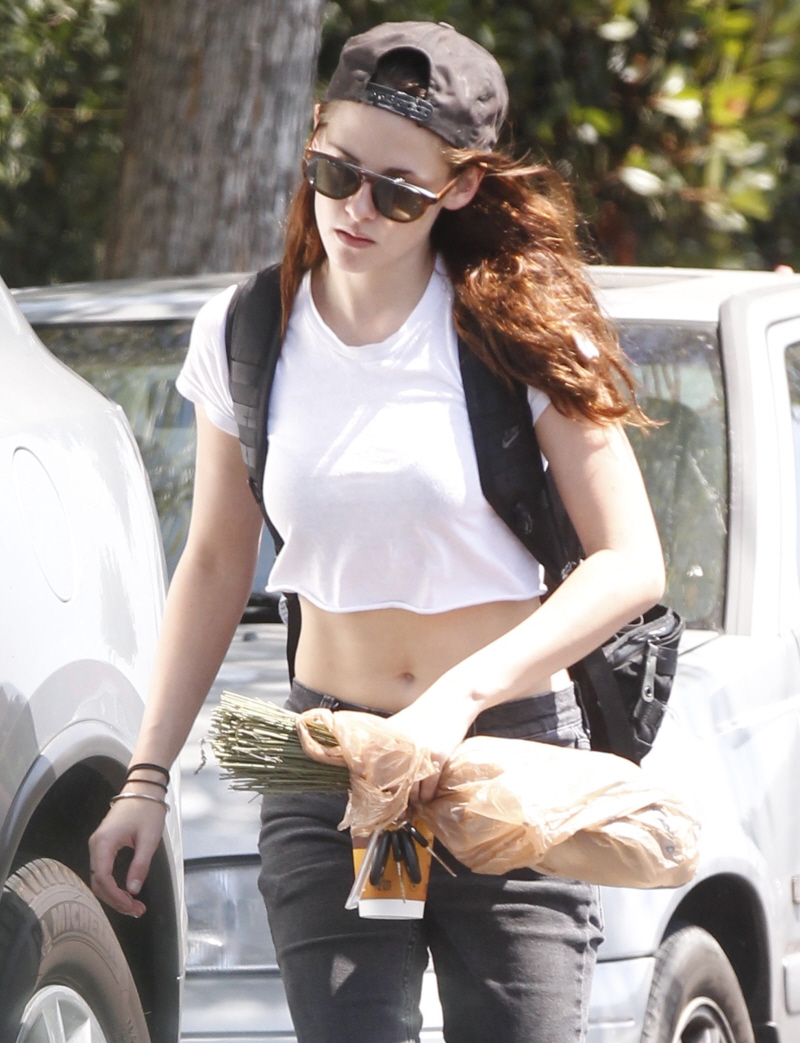 As we discussed over the weekend, Kristen Stewart seemed to want us to discuss her relationship with Robert Pattinson after her first post-cheating-scandal photo op. Last week, Kristen appeared before one photographer (which means this was a prearranged deal, IMO) in a series of photos in which Kristen seemed to be wearing several items of clothing and jewelry that either belonged to Rob or which are closely associated with him and their relationship. The Twihards clung to that, believing it was a sign that Rob and Kristen are UNBROKEN! The less Twihardy amongst us kind of thought that Kristen was just being kind of douchey, forcing a connection with Rob when everything seems to indicate that he's already dumped her (for cause).
Anyway, the UK tabloids are still trying to make various stories happen, for instance, this gem – Rob has "finally" taken Kristen's call, they spoke for an hour and they've agreed to meet for the first time in over a month:
Kristen Stewart may have publicly humiliated Robert Pattinson by cheating on him with Rupert Sanders, but the saga isn't over just yet. After a few weeks of heartache on both sides, it has emerged that the Twilight stars will meet up after having spoken on the phone for over an hour.

Although Rob, 26, has bounced back from the deceit remarkably well and has smartened up his act in the wake of the scandal, he may forgive the woman who broke his heart. According to a close friend, Rob feels sorry for Kristen and is ready to speak to her face to face about everything that has happened.

The friend told Look magazine: 'She begged to meet face to face so they could talk. It was obvious Kristen was getting through to Rob and he has agreed to see her.'

They added: 'In fact, he admitted that it must be worse for her because she's not just dealing with heartbreak, but being portrayed as a villain, while he gets all the sympathy.'

After R-Patz saw T-shirts on sale that read 'Kristen Stewart is a Trampire', he decided that the time was right to speak with her. The couple spoke for about an hour and during the call an emotional Stewart begged Rob to take her back and pleaded with him trust her again.

The close friend told the magazine: 'For the first couple of weeks he was wallowing in his own grief, but being forced to face people during this promo, and seeing how angry everyone is with Kristen, made him feel sad for her.'

Even if Rob does take her back, he has some ground rules that he would like her to follow such as spending time together between film projects like Brad Pitt and Angelina Jolie do. He would also expect her to spend more time in his hometown of London instead of Los Angeles. The exact time of the scheduled meeting has not been decided yet but Rob doesn't want to meet anywhere too public. The pair have discussed using Resse Witherspoon's Ojai ranch, where he hid from paparazzi when the affair was first revealed.

One big sign that R-Patz may have forgiven Kristen is the fact that he has been seen wearing her sunglasses. A source told heat magazine: 'Rob and Kristen always wore each other's clothes when they lived together, and the fact that they've not stopped doing that could be a signal that it's not over between them.'
Or it's a signal that they haven't seen each other since he dumped her and they simply haven't had the time or inclination to do the awkward exchange of items, which must be doubly hard because they were actually living together in LA. As for the claim that Rob wants to spend more time in London – I'm not so sure about that…? From what I've seen of Rob, he likes London just fine, and he's very close to his family and his English friends, but he seems to really like living in America too.
As for the continued hand-wringing about whether they're together and all of that… I'm still sticking to my original theory that there will probably be speculation and multiple reports that Rob has "taken her back" while they promote Breaking Dawn Part II, but the real situation will become clear by the end of the year, when the promotion is over. We'll see, is what I'm saying. How things look in November might be dramatically different by Christmas.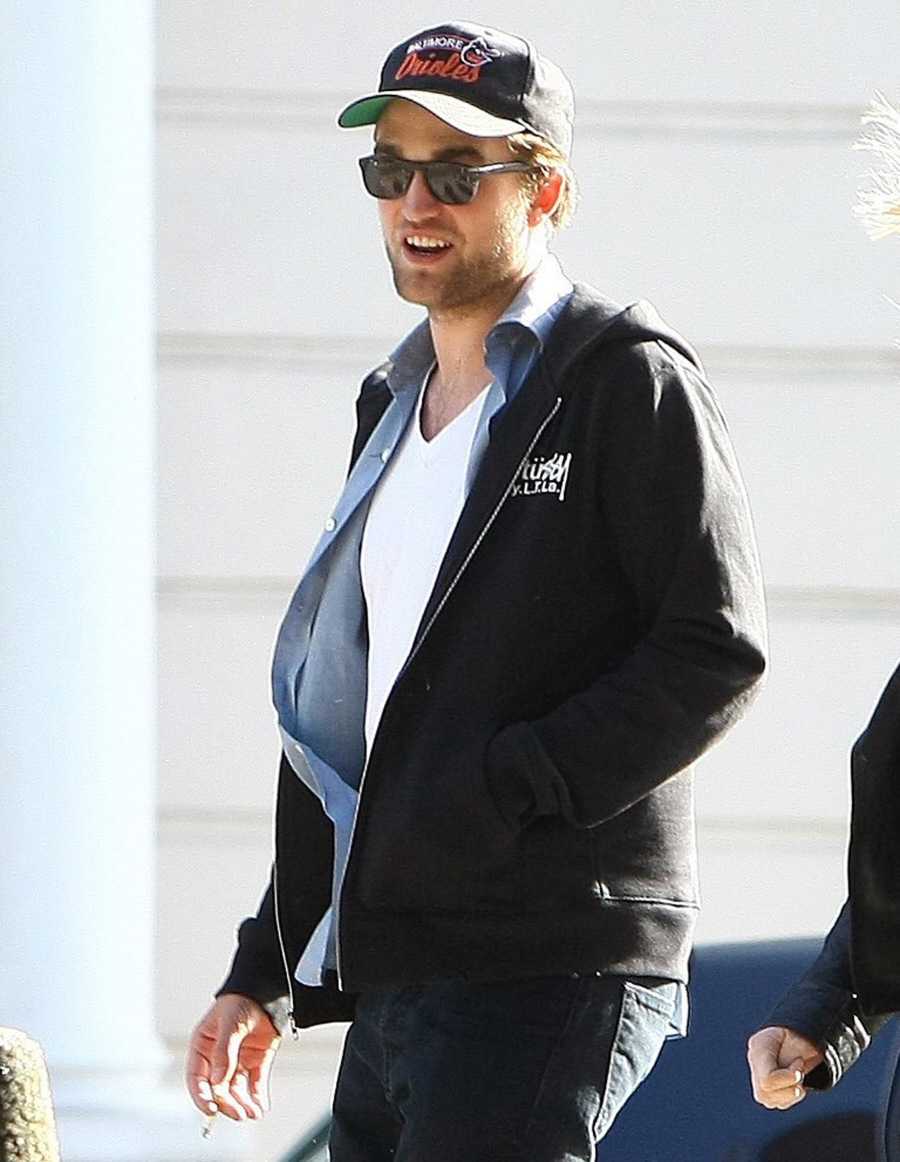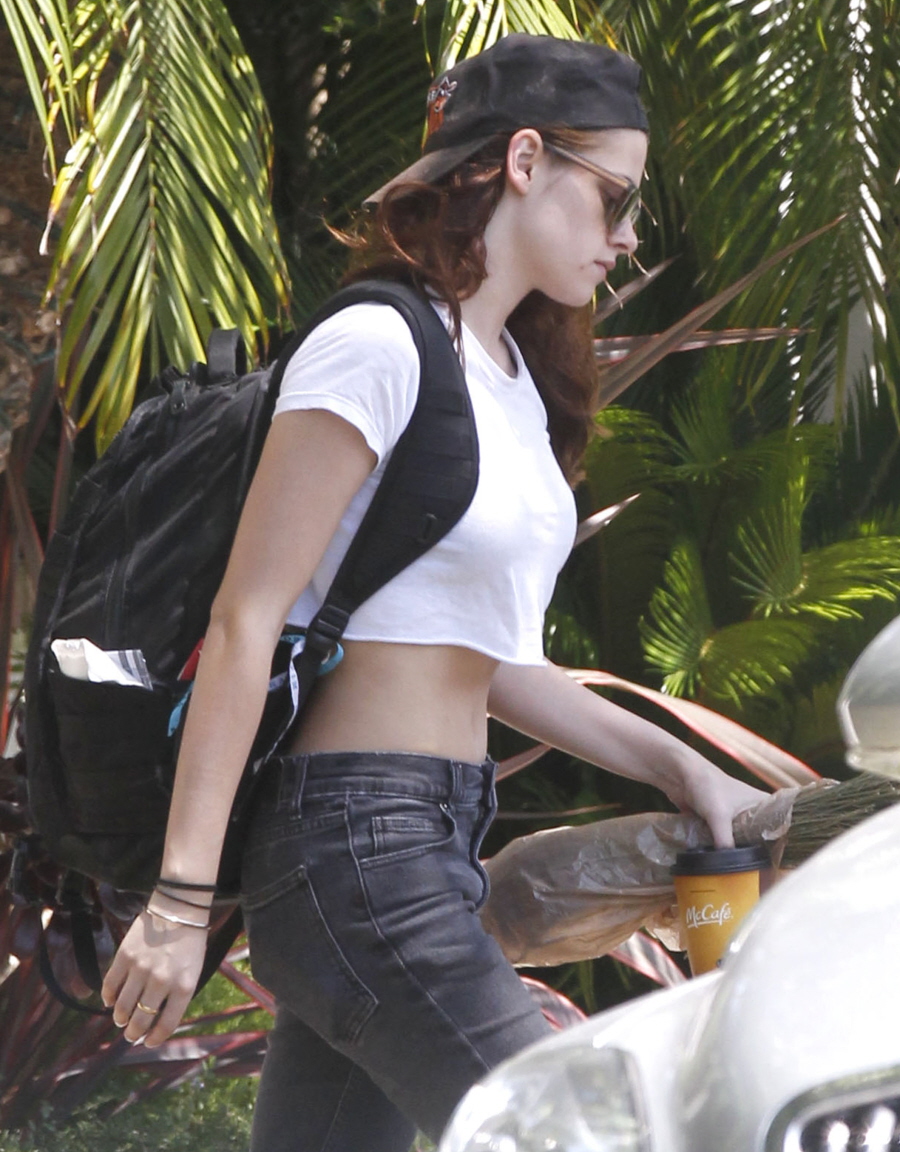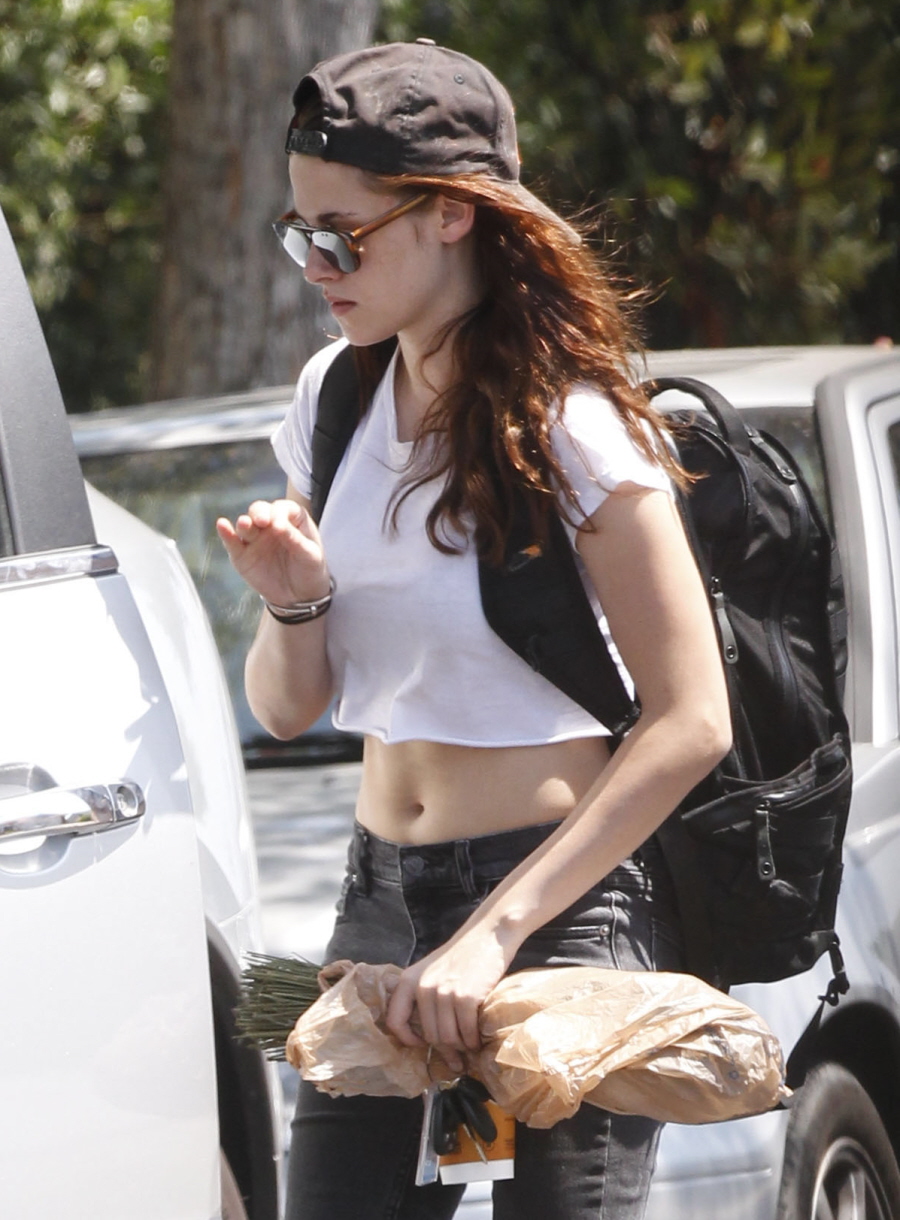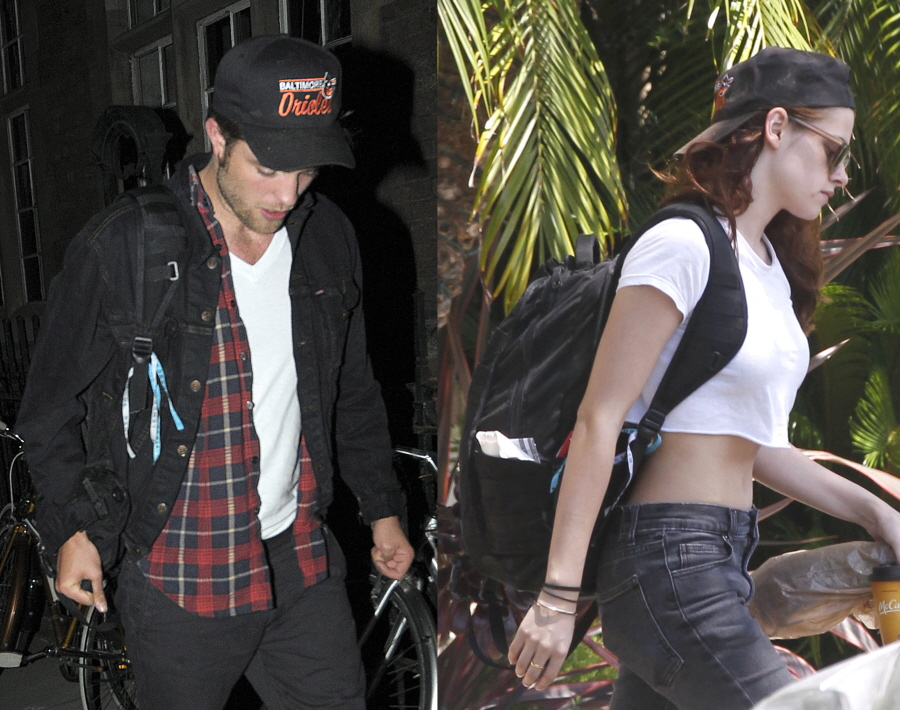 Photos courtesy of Fame/Flynet.