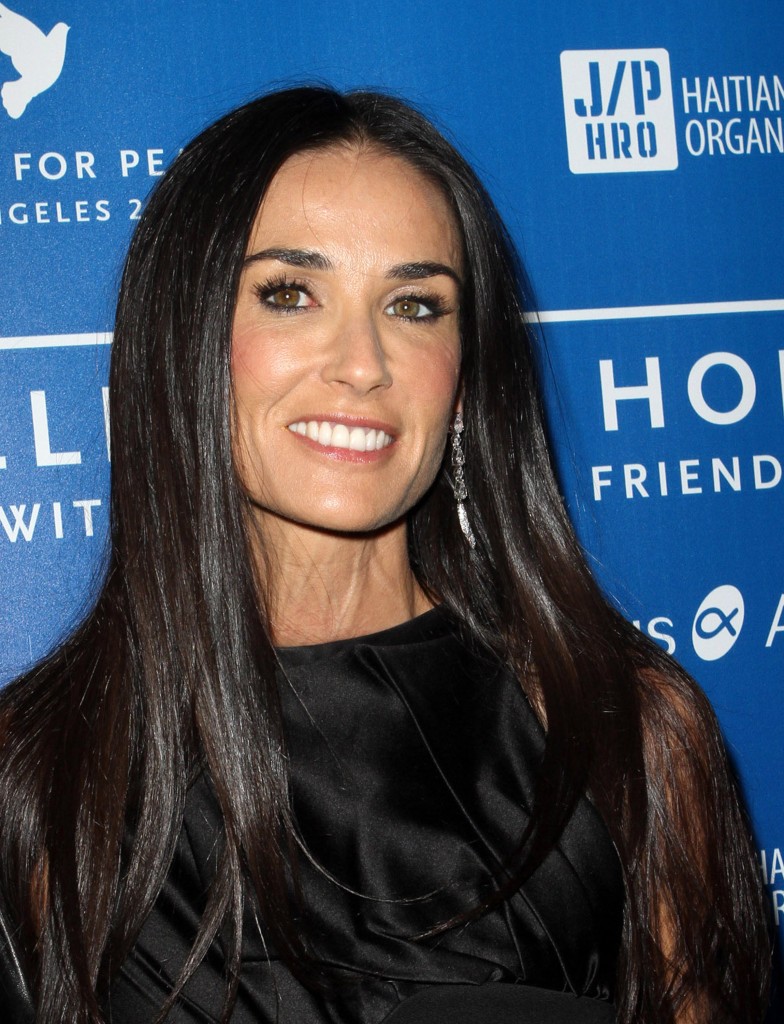 I was ready to dismiss this story as an anonymously-sourced tabloid rumor, but a site called Books & Review is covering it, along with naming the potential editor and publisher, so it could be happening. According to reports, Demi Moore has received a $2 million advance from Harper Collins for a memoir, which will either focus on her coming to terms with her stormy relationship with her mom or she'll tell all about her relationship with Ashton Kutcher. (Demi's mom was an alcoholic and she passed in 1998 from cancer. Demi and her mom were estranged in the years before she died.) Here's the news from Books & Review [via Hollywire], which does a good job of compiling the different reports:
The actress, who split from Ashton Kutcher in November 2011 after seven years of marriage, has reportedly reached a deal worth $2 million with publisher HarperCollins to write a book. The book will be edited by Jennifer Barth, and backstopped by publisher Jonathan Burnham. According to sources they are still negotiating a delivery date and making a deal with a co-writer.

Reports are mixed on what Moore will focus on in the book. Some say that it is not a trip down memory lane for the actress who got her start as a member of the Brat Pack. According some unnamed sources she met with publishers to personally pitch the book, which isn't a memoir, but rather a specific story about her complex relationship with her mother, and how it impacted her life and career.

Another source told The Daily Star that Moore, left depressed and angry after Kutcher cheated on her, she decided to reap her revenge on him by signing a book contract. An insider claims, "We already had a great book outline from her in which she said she would write about overcoming her alcohol and cocaine addictions. Now she's going to blow the lid on her six-year marriage to Ashton, so what would have been a best-selling book is going to become a blockbuster!"

According to Now! Magazine the 49-year-old is planning to pen a kiss and tell book, revealing all the secrets of her seven year marriage with Ashton. "She's planning to spill all the juicy details on her addictions, her meltdown and her marriages," said a source to the magazine…

Moore is apparently exhilarated to be writing the book, though her grown-up daughters are decidedly less excited about the prospect: "Demi's daughters hate the idea – they don't want their lives laid bare to whole world," said a source close the family.
The article goes on to claim that Demi's daughters filed a restraining order against her (which they didn't, they were just allegedly considering it) so I don't know how reliable a source this "Books & Review" site is after all. They may just be getting their stories from the British tabloids, which regularly make up crap out of whole cloth and then feed off each other. But – I would kind of love it if Demi did write a tell-all. I would like for her to get control of her life, and her story, in her own way and writing a book just might be the trick. (I don't expect her to dish much dirt about Ashton, sadly. I think she'll just gloss over things, but I could be pleasantly surprised.) It's a better idea than fake dating an actor who needs the publicity. Maybe she'll get a ghost writer who will inspire her to portray her life as if she's moving on in a mature, healthy way. Fake it until you make it, Demi.
Also, Demi needs to work another red carpet and/or quit hiding from the paps. We keep having to use old photos of her, and she looks so much healthier now. (See the Life & Style pic below, that's the most recent.)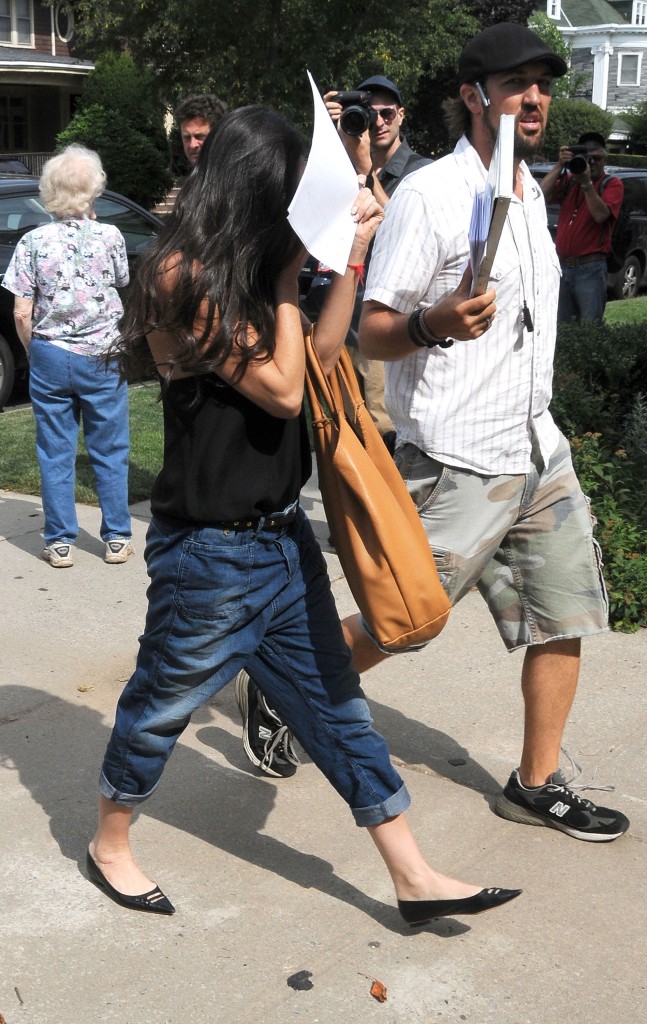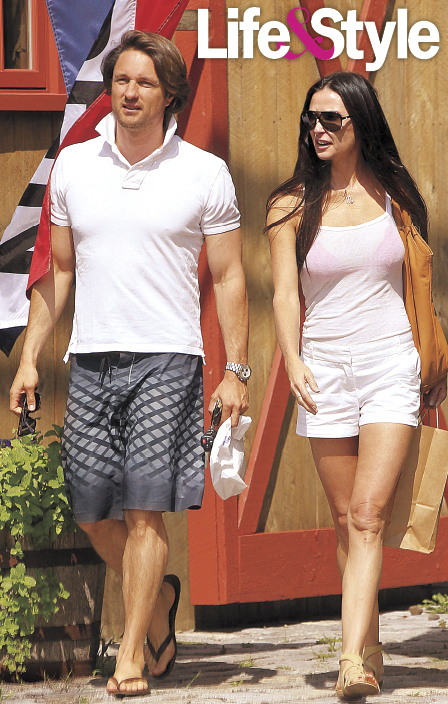 Photo credit: WENN and Life & Style