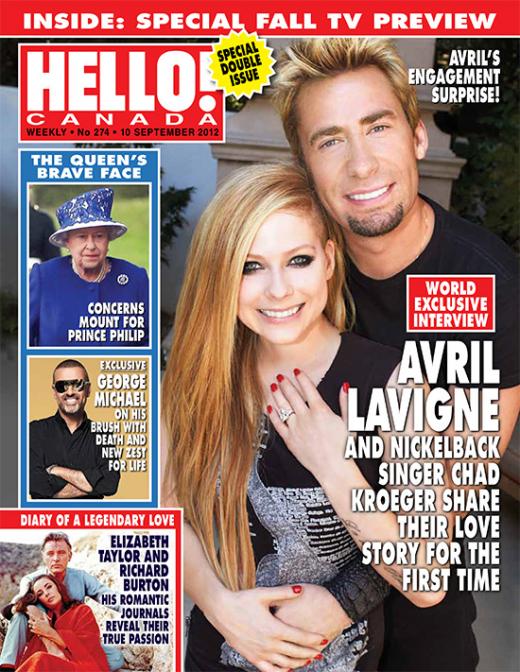 People Magazine has a follow-up on Avril Lavigne and Chad Kroeger's engagement, and it includes some gems straight from Chad, who realizes that everyone is mocking him and his faux-punk bride. On some level, Avril and Chad make a lot of sense together. They both make music that people love to hate on, she's widely known as an insufferable twit (although I do think she's matured lately) and when you type his name into Google the first auto-suggested phrase used to be "Chad Kroeger Douchebag." (Before this news of his engagement to Avril, so win.) Plus, Chad and Avril are both Canadian, and they're really happy that they had their first date on Canada Day, which they'll forever consider their anniversary! Wouldn't their anniversary be the day they actually get married, if they go through with it? I've never celebrated the first date as an anniversary. Here's more, thanks to People:
It's been three weeks since Avril Lavigne and Chad Kroeger wowed the world with the happy news of their surprise engagement. But one person who isn't paying attention to everyone else's reaction is the Nickelback rocker himself.

"I try not to take too much interest in the world's opinion of our relationship," Kroeger, 37, tells PEOPLE. "I just know the both of us are very happy."

Lavigne, 27, and Kroeger met earlier this year while collaborating on music for her forthcoming album. Their professional relationship took a turn this summer when they started dating on July 1 – which happens to be a special day for both Canadian megastars.

"We think it's very cool that our anniversary will always be on Canada Day," Kroeger says. "We can't wait to start our life together."

Before they walk down the aisle, Kroeger, whose band has sold more than 50 million records, will hit the road this month for a European tour with Daughtry. And he's hoping to have his bride-to-be by his side for some of those dates.

"She'll come over and spend some time [with me] when she's got time," says Kroeger, who adds that they're working on balancing their music careers with impending married life. "They're going to throw a lot of stuff on her plate with the new record."
I came away from that kind of liking him, I can't help it! You can tell he adores her and is so excited to get engaged. They're so cheesy together too. Remember how Lainey mentioned that Chad proposed to Avril while she was scrapbooking by putting in an extra page in her book? Well it gets better. I had the chance to read their Hello! Magazine engagement announcement, and it's priceless how Chad proposed and how they gush over each other. Here's that story:
Avril, how did Chad propose?
Avril: "I'd been making a scrapbook the whole time I was in the studio, with my Polaroid camera. I would bring it with me everywhere. It was our fourth session in the studio and I walked in on 8 August and Chad was scrapbooking. He asked me to come over and see the page he just added. I walked over to the book: he flipped the page and there was a picture of him holding the ring and the words, 'Will you marry me?' He got down on one knee and said, 'Avril, look at me, I'm really nervous right now. Will you marry me?' I said yes right away. That scrapbook has a lot of great memories for me, but that page is by far my favourite."
Chad: "Once she saw it, there was no turning back. I was so nervous. I got down on one knee and before I could get the full sentence out she said yes. It was definitely one of the most powerful moments of my life.

Avril, tell us about your engagement ring
"It is so beautiful. I love it. It's 14.01 carats, pear-shaped with two half-moon side stones from XIV Karats Beverly Hills"

Chad, why did you choose that ring?
"You just don't see that many pear-shaped diamonds out there. The second I saw the stone, I immediately knew it was just as unique as she is."
[From Hello! Magazine, print edition September 3, 2012]
So there you have it. They actually make sense, and shoot me now but I thought that proposal was sweet. Watch Avril have some kids now that she's married to Chad. They'll do a wedding photo spread and then a baby photo spread, complete with an Ed Hardy themed nursery.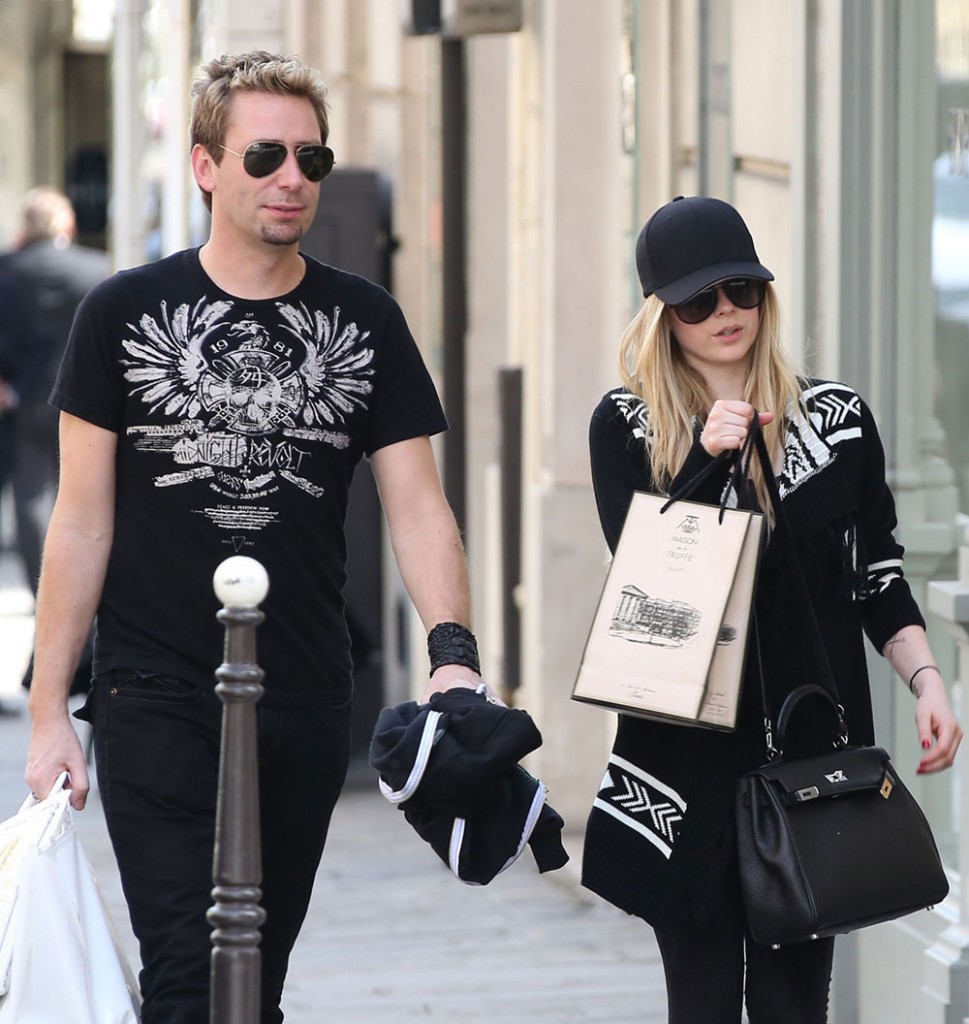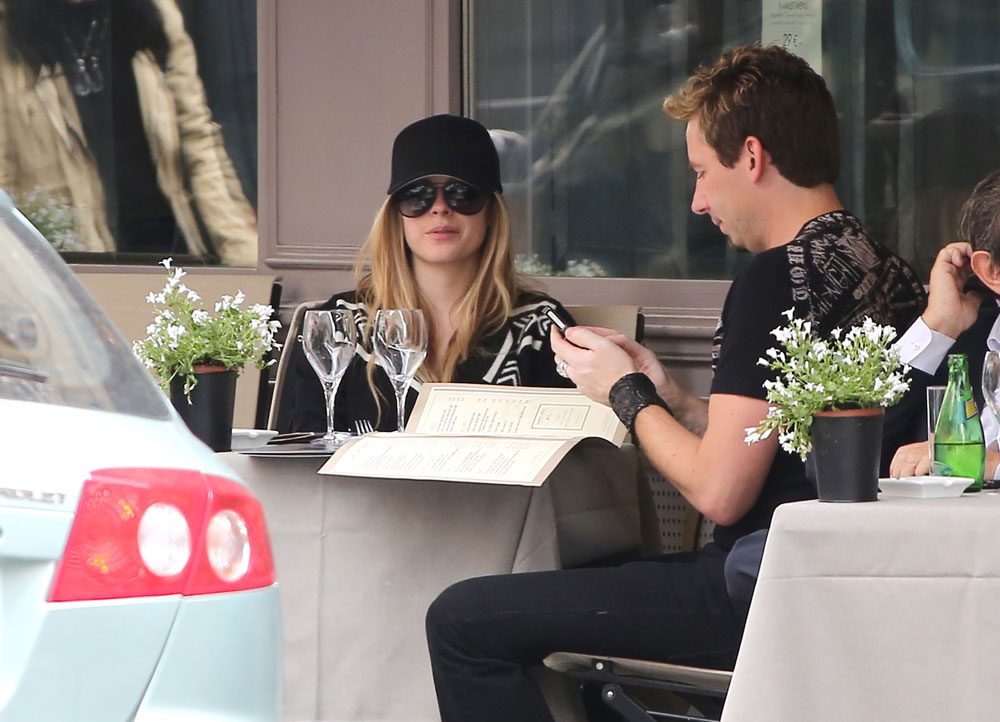 Photo credit: FameFlynet