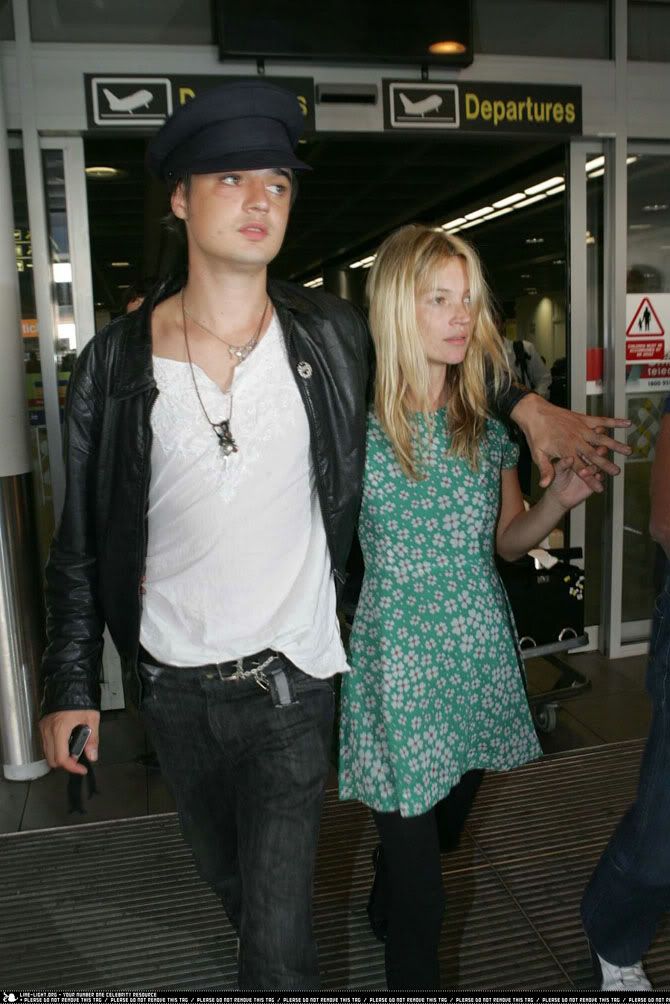 Kate Moss' publicist says she definitely didn't marry Pete Doherty in Thailand yesterday. I'm thinking they had some sort of Buddhist non-binding ceremony, though. The source had details including the length of the ceremony and the designer of Kate's dress, and it's possible that they invented the entire thing, but to me it's more likely that they had a ceremony that was short of a real wedding:
"Contrary to various entirely false media reports today, there has not been any kind of marriage ceremony in Thailand. She is on holiday," her spokesman, Stuart Higgins, said in a statement Tuesday.

Britain's Sun and Daily Mirror had reported that the model, 32, and the Babyshambles frontman, 27, tied the knot in a candlelit ceremony on New Year's Day in the Thai resort of Phuket.

Moss was spotted driving a Jeep in Phuket late last week and Doherty arrived in the country over the weekend. A source tells PEOPLE that on Monday the couple sent text messages to pals in Britain wishing them a happy New Year, but did not mention a wedding.

Since meeting at her birthday party in January 2005, the couple have had a turbulent relationship marked by Doherty's repeated arrests for drug possession and Moss's rehab stint after photographs were published of her snorting a white powder in a London recording studio.
I guess it's possible that one gossip rag ran some fake details and all the others picked it up, but I'm still thinking that something went down. Still, those British rags make up a lot and I wouldn't put it past them. It would be a big mistake for Kate to marry Pete, so if they did have some sort of ceremony it seems likely that her PR person would deny it like this. Who knows what to think.