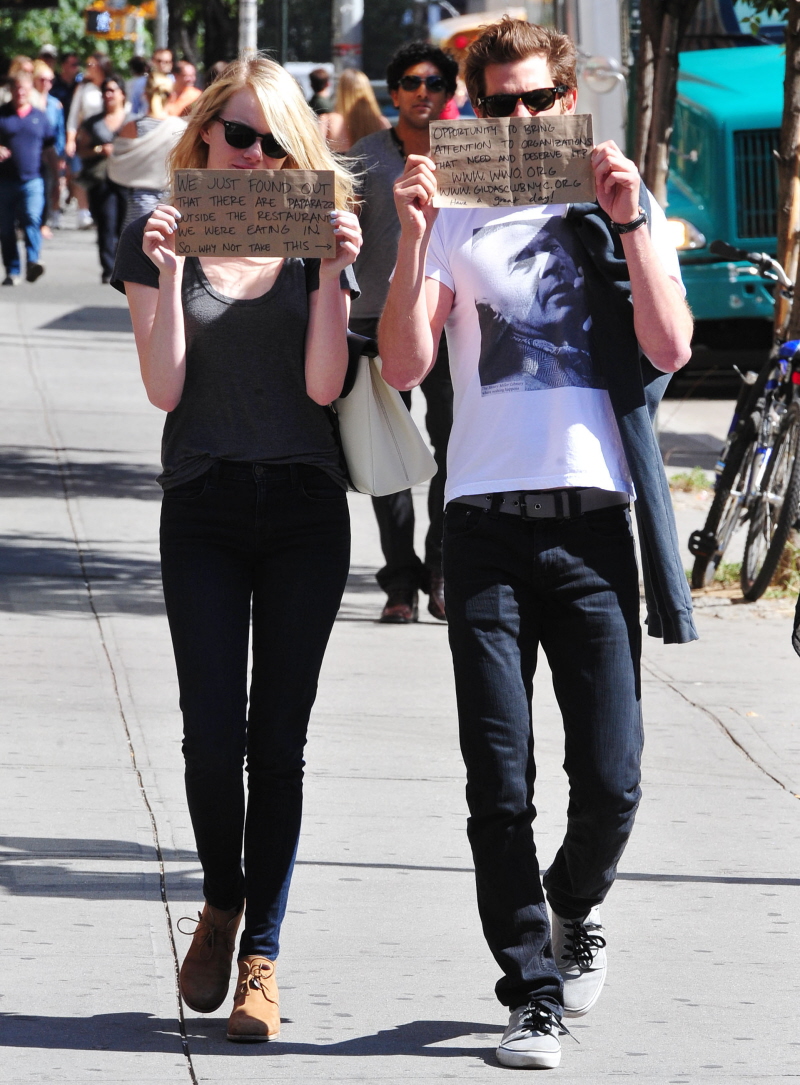 Emma Stone and Andrew Garfield get pap'd often enough – somewhere in between Kim Kardashian (on a seemingly daily basis) and Michael Fassbender (very rare to see candid photos of him). I'm estimating… Emma and Andrew probably get spotted by paparazzi maybe twice a month, if that? Something along those lines. I know from reading Emma's interviews that she sometimes feels hounded by the paparazzi, like they're ever-present and insufferable, but I tend to like the way Emma and Andrew have handled it thus far – they don't seem to be posing or doing strategic photo-ops, but they aren't going out of their way to avoid being photographed together either. It really does seem like they're just living their lives while in a relationship, all while being pretty famous (her more than him, for whatever reason).
Anyway, Emma and Andrew were pap'd on Saturday in New York. New York is their home base, and I'd be willing to bet they share an apartment. They were out to lunch, and realizing that the paparazzi were waiting for them outside, they decided to use this week's coupley photo op to good use. They made signs and held them out to the photographers. Emma's sign read: "We just found out that there are paparazzi outside the restaurant we were eating in, So why not take this…" and Andrew's sign completed the thought: "Opportunity to bring attention to organizations that need and deserve it? www.wwo.org and www.gildasclub.org, Have A Great Day!" They're supporting Worldwide Orphans Foundation and Gilda's Club. I don't know… I'm erring on the side of thinking this is smart, and a completely legitimate way to handle being photographed. They're making lemonade out paparazzi lemons. Good for them.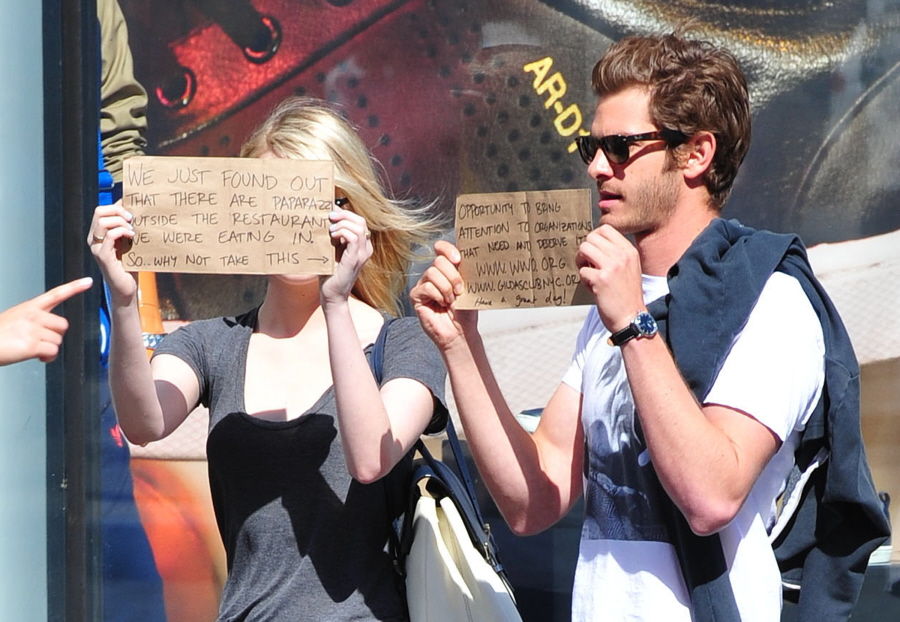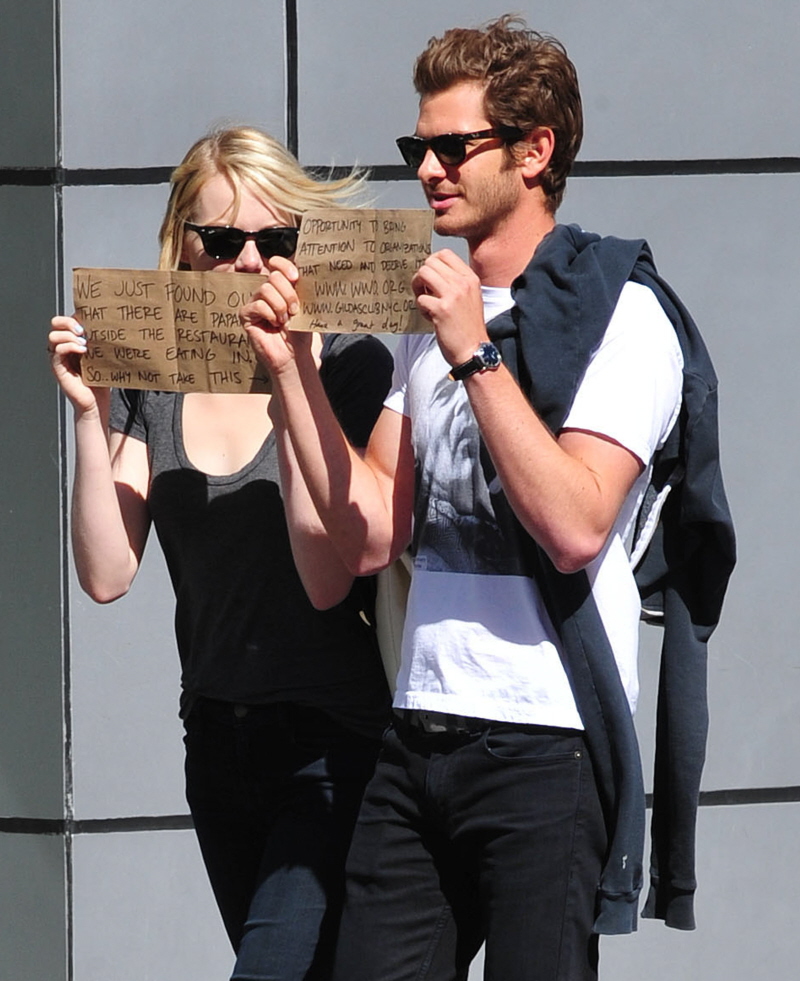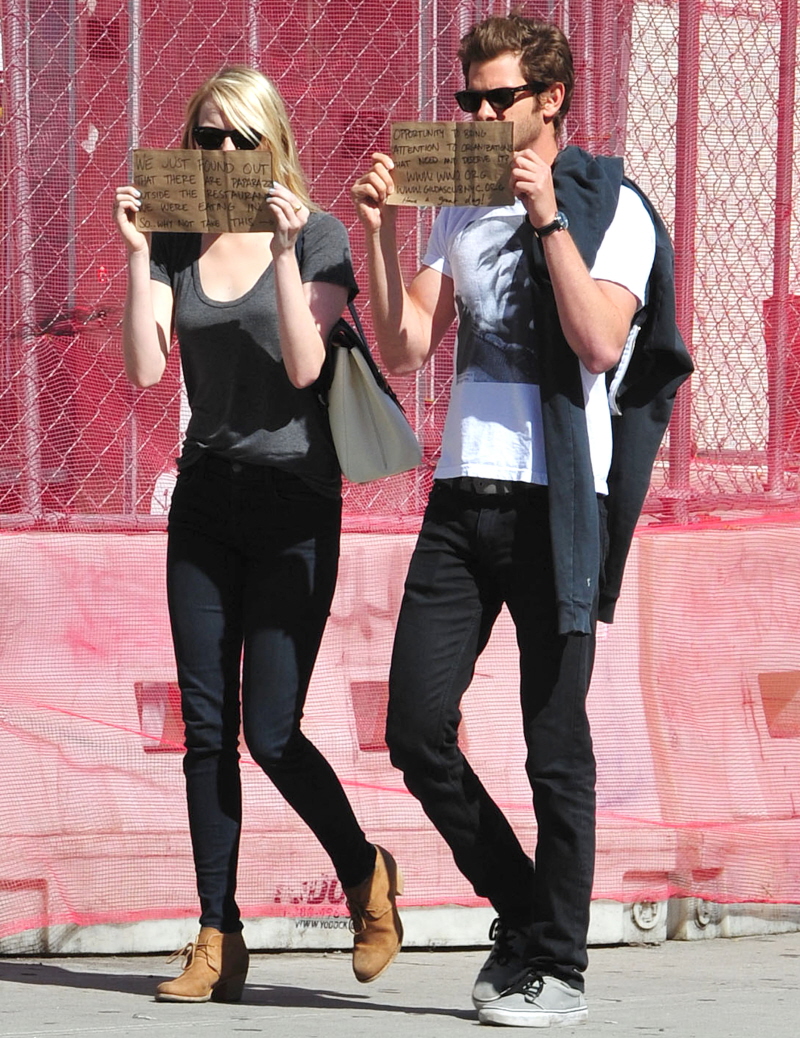 Photos courtesy of Fame/Flynet.