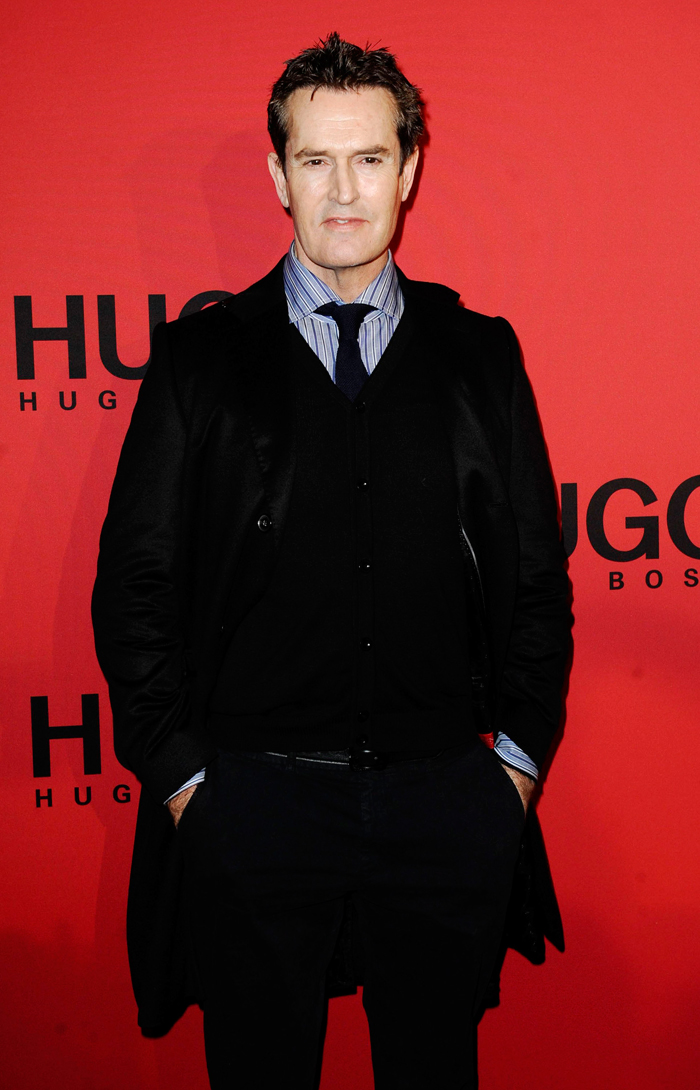 Rupert Everett is no stranger to sounding like an abrasive, bitter, and slightly delusional pill during his quest to complain about about nearly everything in life. In particular, Rupert takes great joy in complaining that his flagging career (which really isn't so bad — he's done some television work this year and has a few movies in production) is the result of his decades-old decision to come out of the closet. Even though he seems like a terribly unpleasant person, Rupert is convinced that his talents are nearly entirely wasted because he's just so gay.
Never mind that Rupert himself seems to be the king of gay bashing, since he's characterized the gay marriage issue as "tiresome" because of all of the "middle-aged queens" who are so terribly "egocentric and vain" at the movement's forefront. True, those statements were made a few years ago, but Rupert hasn't changed his tune at all. Now in an interview with the Telegraph, Rupert would like to remind us all that he's judging all the gay men who aren't himself, and he wants them to know that he doesn't need their "community." Further, he wants everyone to know that gays with children are, like, the worst thought that he can manage to conjure up in his narrow little mind. Seriously, what is this guy's damage?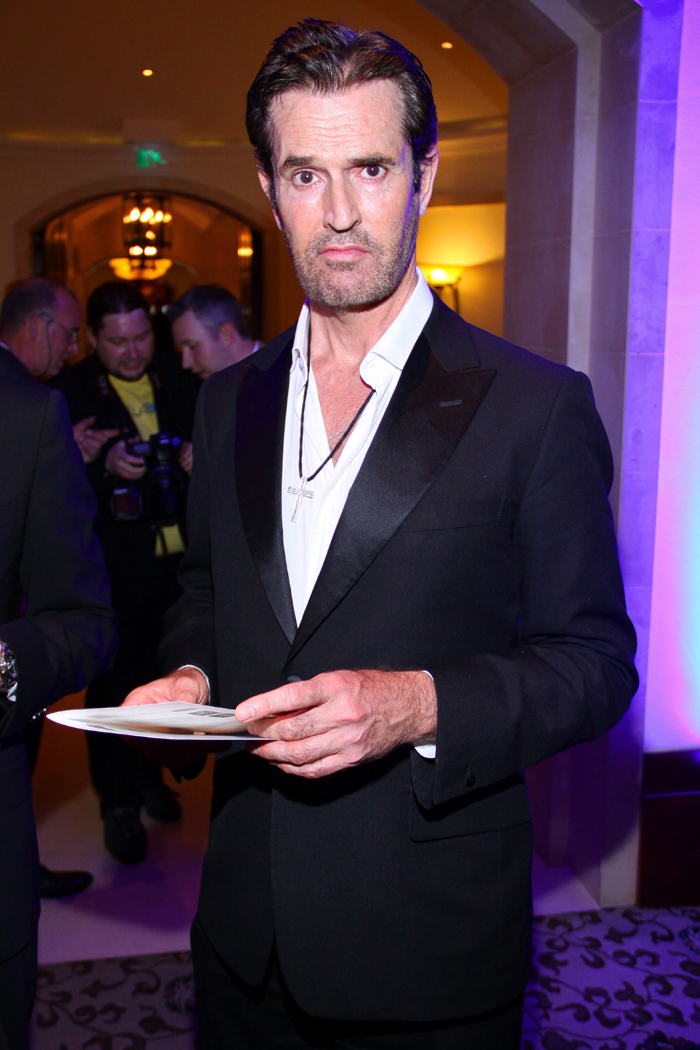 Gay parents according to Rupert: "I can't think of anything worse than being brought up by two gay dads. Some people might not agree with that. Fine! That's just my opinion. I'm not speaking on behalf of the gay community. In fact, I don't feel like I'm part of any 'community.' The only community I belong to is humanity and we've got too many children on the planet, so it's good not to have more." Everett also told how his family's military background, which included his father serving as an Army Major, meant "some things were simply not talked about."

Rupert's mom on her son's sexuality: "In the past, I have said that I wish Rupert was straight and, I probably still feel that. I'd like him to have a pretty wife. I'd like him to have children. He's so good with children. He'd make a wonderful father. But I also think a child needs a mummy and a daddy. I've told him that and he takes it very well. He doesn't get angry with me. He just smiles."
[From Telegraph]
Obviously, the sour apple doesn't fall too far from the tree where Rupert and his mother are concerned. Also, I'm wondering if Rupert's comments aren't specifically directed towards high-profile gay parents such as Elton John and David Furnish. Elton, of course, has recently expressed his own concern that his son will be teased "because he doesn't have a mummy." Although Rupert never mentions Elton here by name, he does have a history of making rather catty and judgmental statements about Elton.
Otherwise, I think these latest statement is just Rupert being grumpy, hyperbolic Rupert. He really seems to think that all of his problems source from being gay, and he doesn't really notice that he's an incredibly unpleasant person to witness. There's no evidence at all that two gay men will do any worse than a hetero couple at raising children. In both cases, one learns as one goes.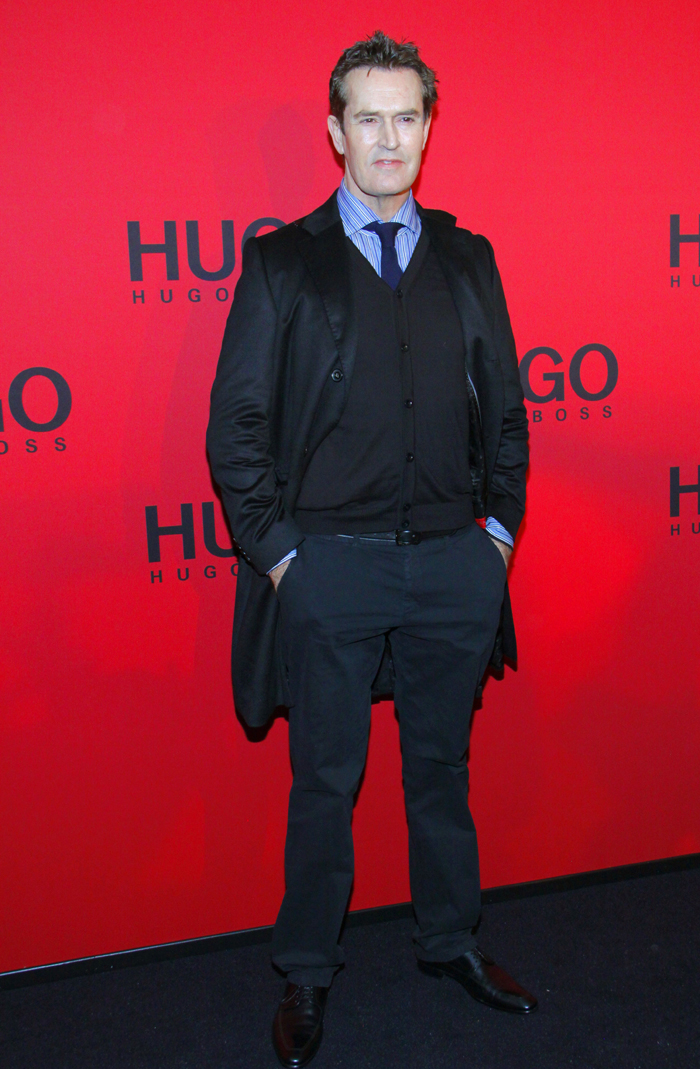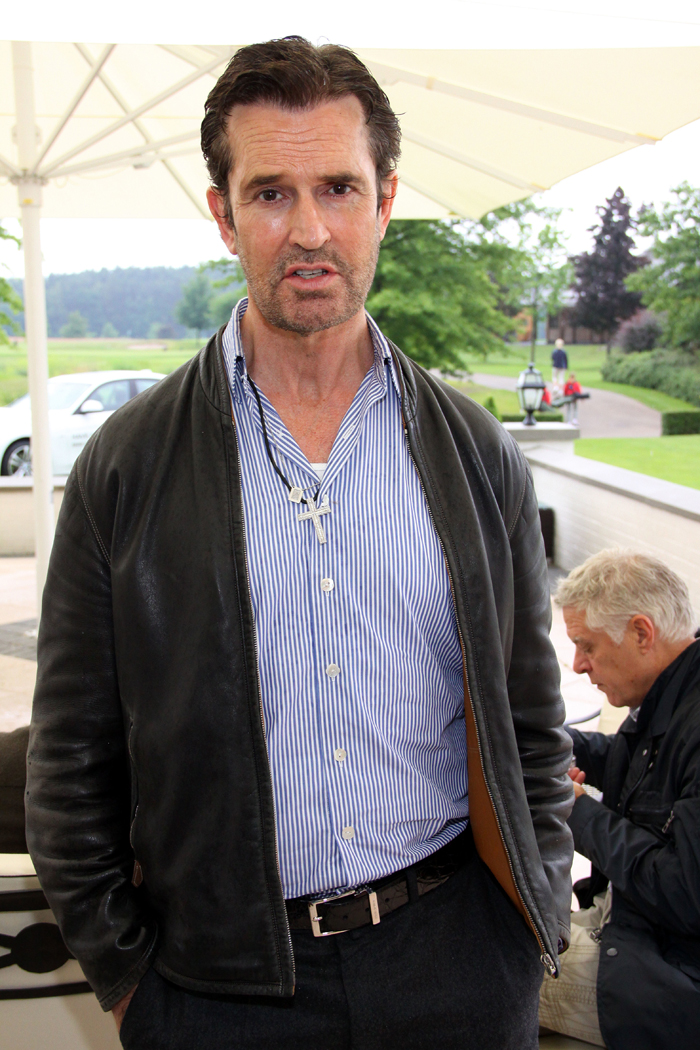 Photos courtesy of WENN