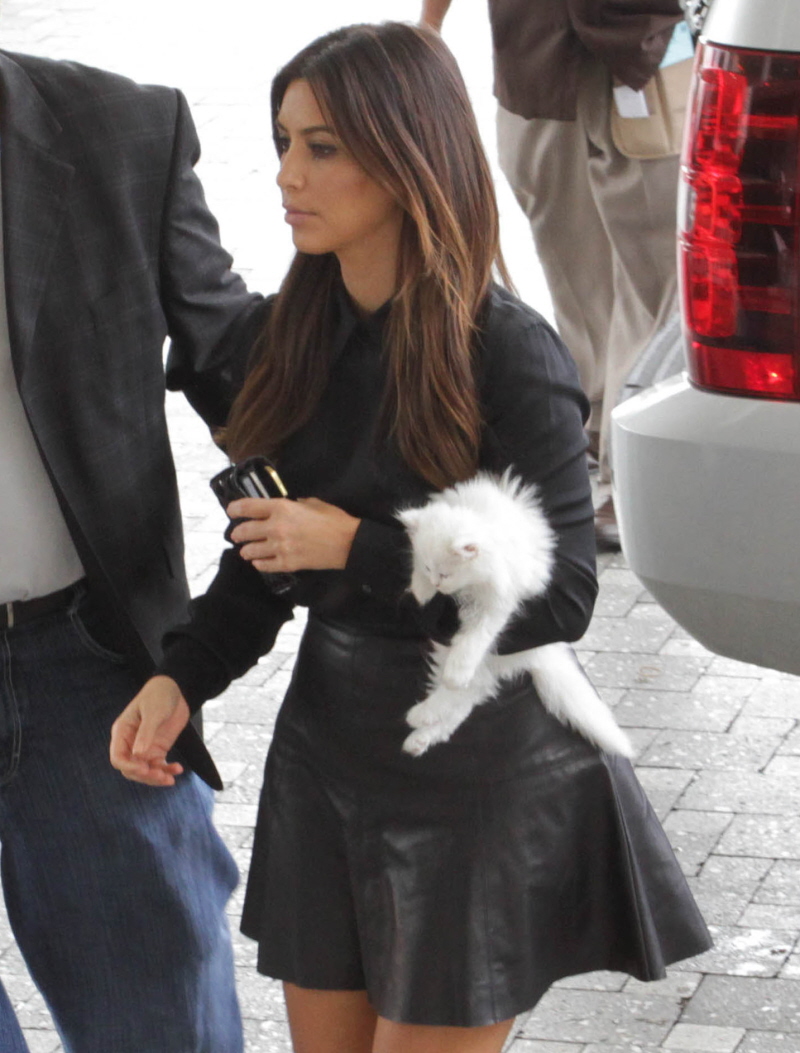 Ugh. Kim Kardashian is now a cat-mother. Kim didn't go to a shelter to adopt a kitten in need, either. She bought a purebred Teacup Persian, and she named the kitten Mercy, after Kanye West's song (which I can't get out of my head some days). These are photos of Kim showing off Mercy in Miami – Kim and Khloe basically walked around Miami for a while with this poor terrified kitten, letting the paparazzi get tons of photos of Kim being a cat-mother. And I swear, you really shouldn't hold a kitten like Kim is in some of these photos – like, the kitten is draped across her arm like the strap of a purse. When you adopt a kitten, my mom (The Cat-Mother Superior) always taught me to hold the kitten to your chest, supporting the kitten with both hands. The kitten needs to feel the warmth, needs to feel your heart beat, and they need to connect with you as their cat-parent.
As for what this cat adoption "means" to Kim and perhaps to Kanye… I don't know. Kanye might be a cat person? It wouldn't surprise me at all to hear that Kanye was like, "Girl, Imma let you know – I LOVE cats." And getting a fluffy white Persian might appeal to Kanye's vibe too – like, he's Dr. Evil or something. I'm sure poor Mercy will be billed as a "starter child" for Kim and Kanye, but it's more likely that Mercy is just another "status" object, which will be quickly forgotten next season when teacup Rottweilers become fashionable (God knows). If and when that happens, I volunteer to take Mercy. That poor kitty.
PS… You know Mercy is going to shed white fur on ALL of Kim's clothes. And that will be when Kim "gifts" Mercy to Kourtney and Mason, probably.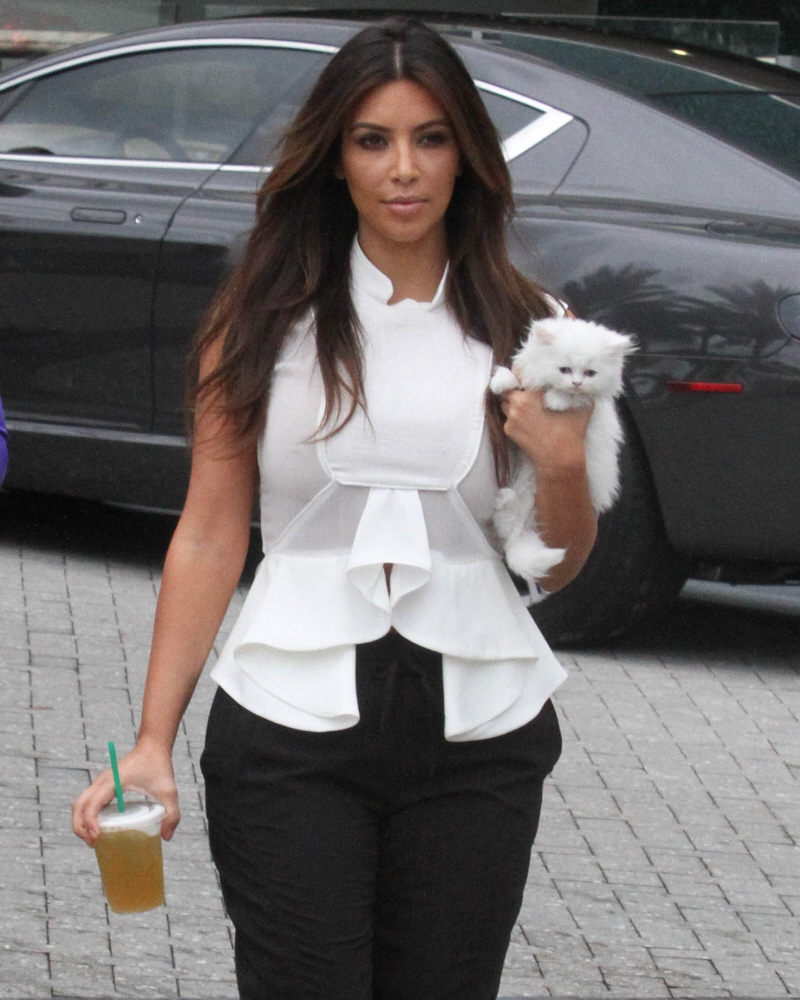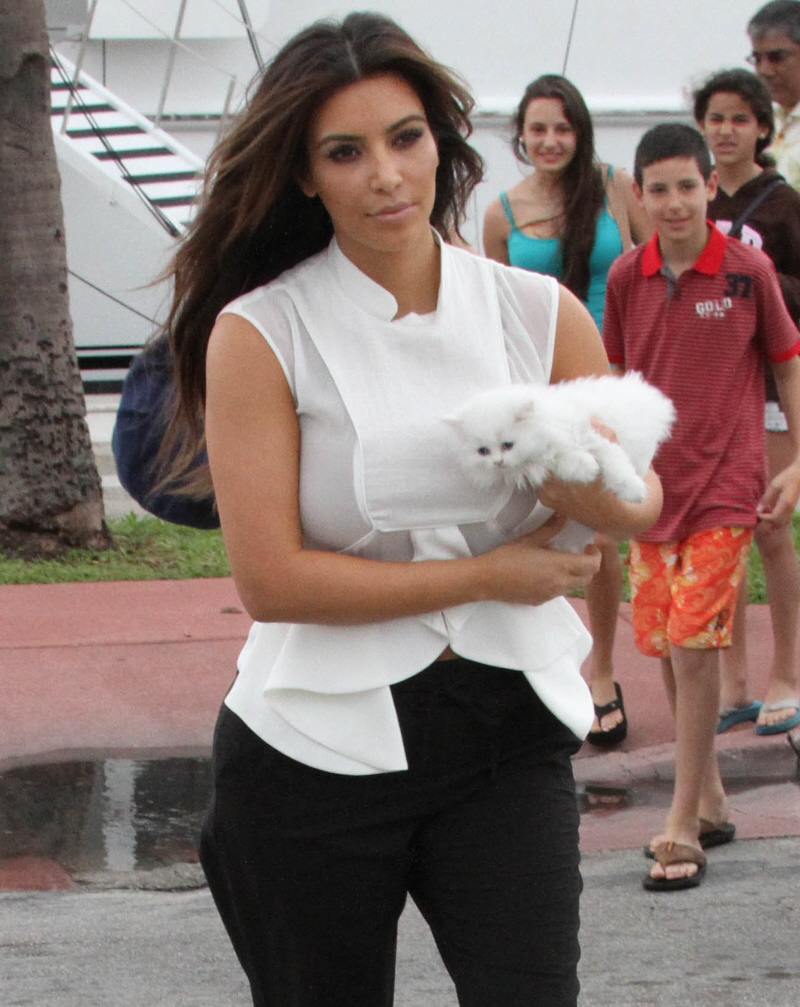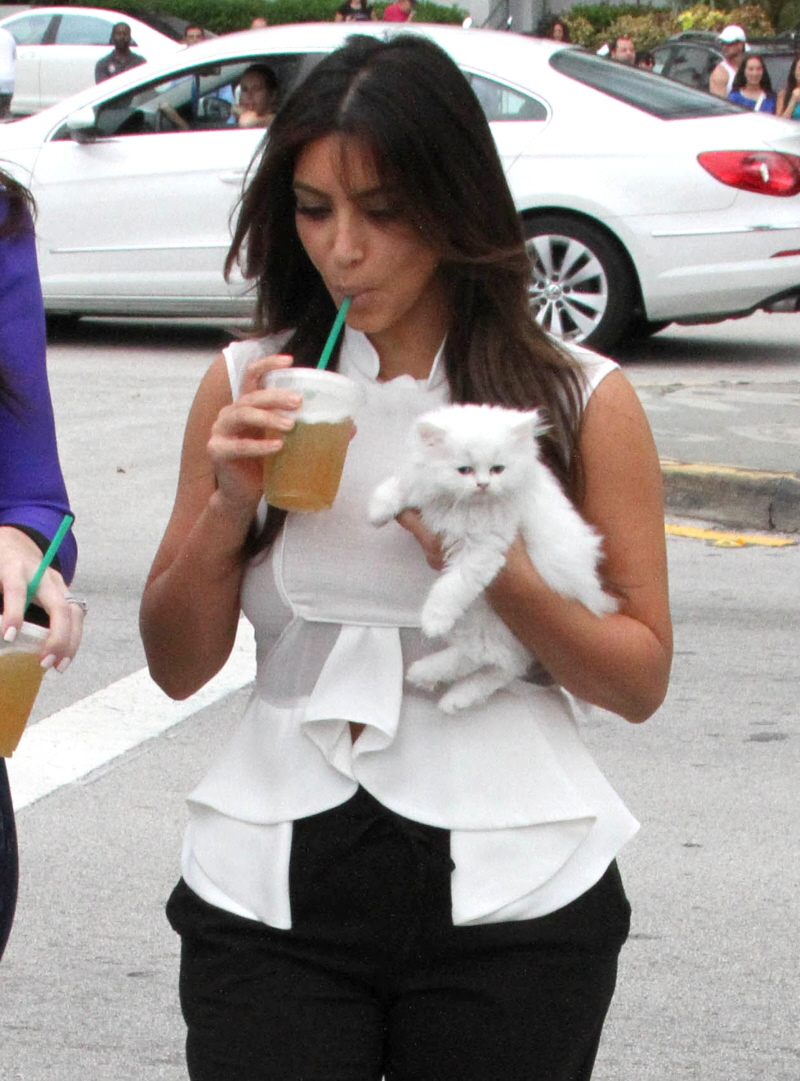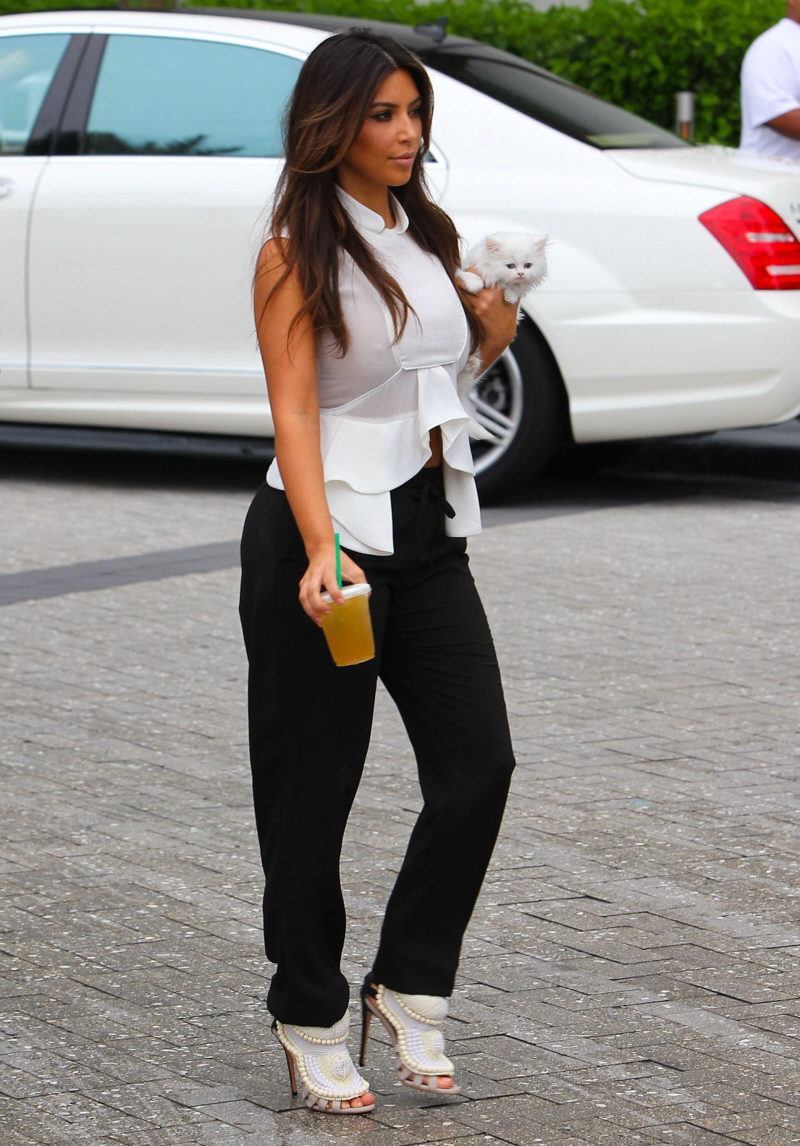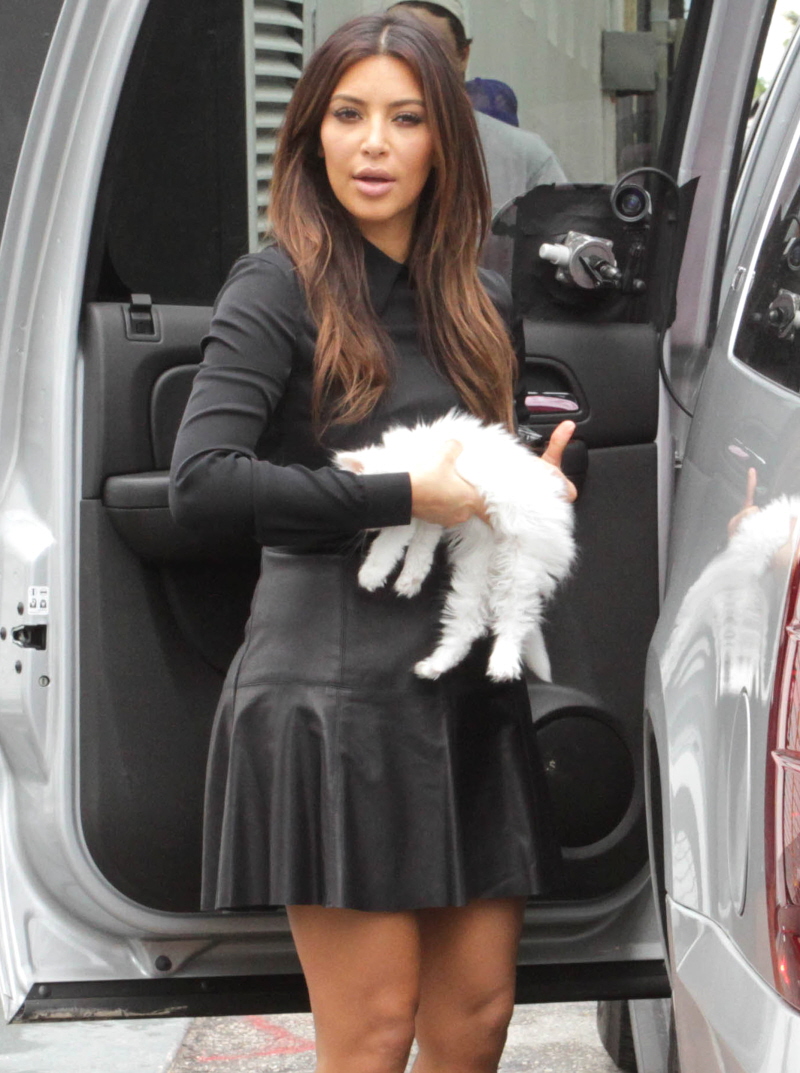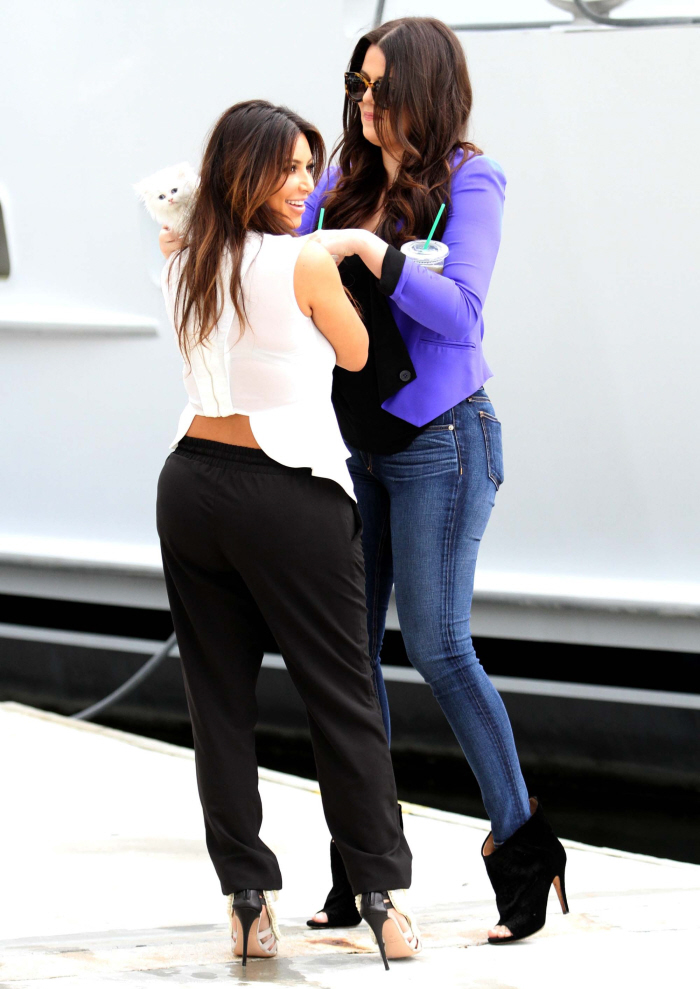 Photos courtesy of WENN, Fame/Flynet.