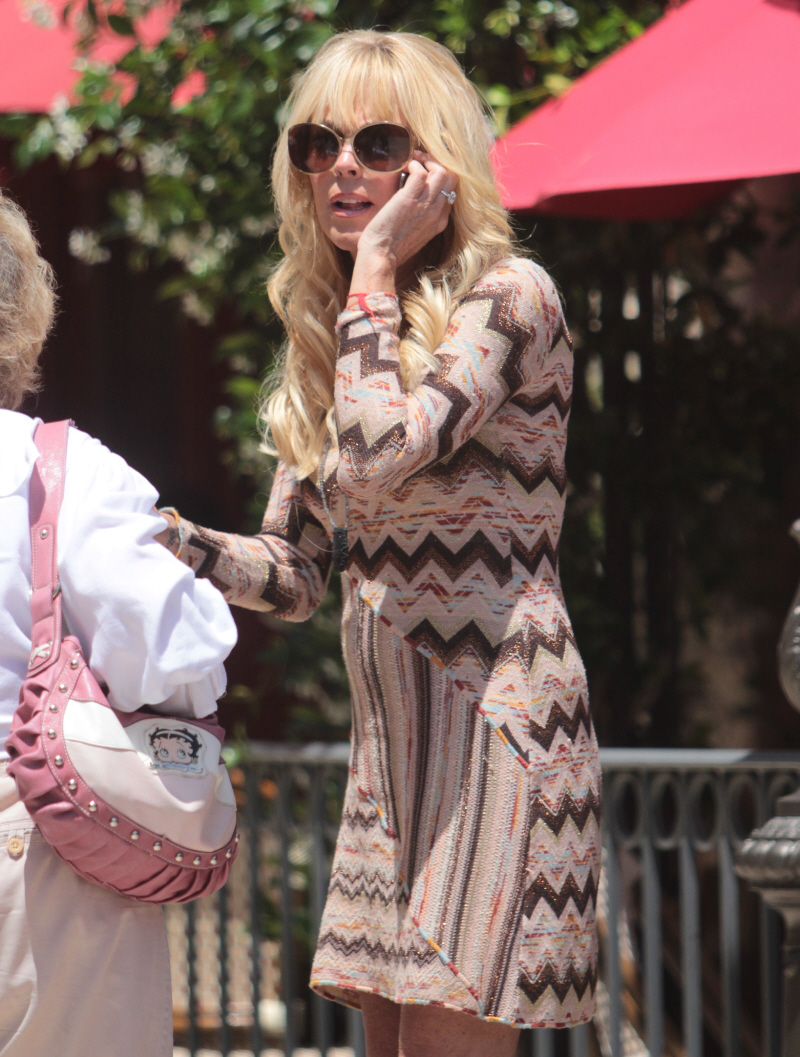 I watched most of yesterday's Lohan-centric episode of Dr. Phil. It was pretty awful, but the vibe was different than the crack-drama-tastic promo we watched last week. When you sit there and watch Dina for minutes at a time, you realize how screwed up she was and is. When I say "screwed up" I mean, yes, she has mental health issues and issues in general, and I also mean "screwed up" as in "she was high and/or drunk". Vulture and TMZ have some slices from the (surprisingly extensive) interview:
Believe it or not, this wasn't the low point of the interview. This was actually Dina being somewhat coherent. She got worse as the interview progressed, and what struck me most of all is that Dina is a really bad liar. Like, she doesn't have a "poker face". When she lies or deflects and simply acts crackie to avoid answering a direct question, it's really obvious what she's doing. But you know the most shocking part? Dr. Phil did a video link-up interview with Michael Lohan, and I swear to God, I think I ended up agreeing with The Vagina-Kicker about more than half of his answers. Like, Michael did an armchair diagnosis of Dina, saying that in his opinion, she's mixing sedatives with alcohol, and that she's the one who desperately needs to be in rehab. I mean, I get it, he's still an abuser and an awful human being. But so is Dina, so where does that leave us?
Other highlights (if you want to call them that)… when Dr. Phil was showing Dina the list of Lindsay's crack scandals and legal scrapes, Dina said, "I know but, we're in LA, so… If she was living in New York, five of them would be obsolete." Dr. Phil responds, "You're missing the point." And Dina hedges, "I understand that demise. But…you're under a microscope here. In New York it's not like that." I also found it interesting that Michael Lohan sent a number of allegations to Dr. Phil, which Dr. Phil then read off to Dina, and she crack-lied and deflected and refused to answer all of them, including questions about how she had allegedly out-right stolen thousands of dollars from Lindsay, and how Dina was still getting 20% from all of Lindsay's work, and how Lindsay is the cash-cow supporting her entire crackie family.
In the end, it was just sad. I guess I was expecting that. I don't actually feel bad for any of the Lohans, except Lindsay's younger siblings, I guess. But other than that, I have to admit: Michael Lohan is right, and Dina needs some kind of intervention. Mother Crackie is a f—king mess.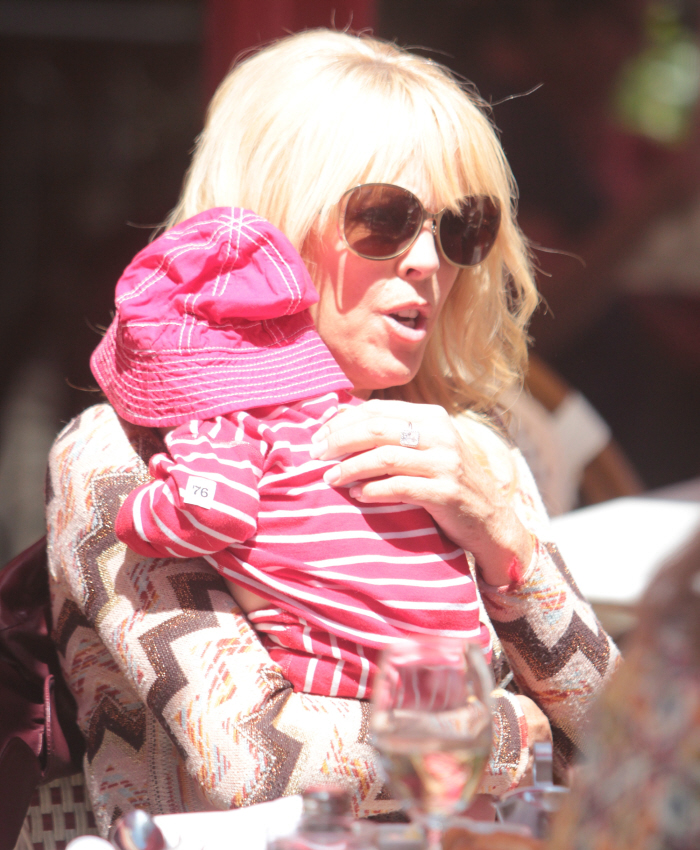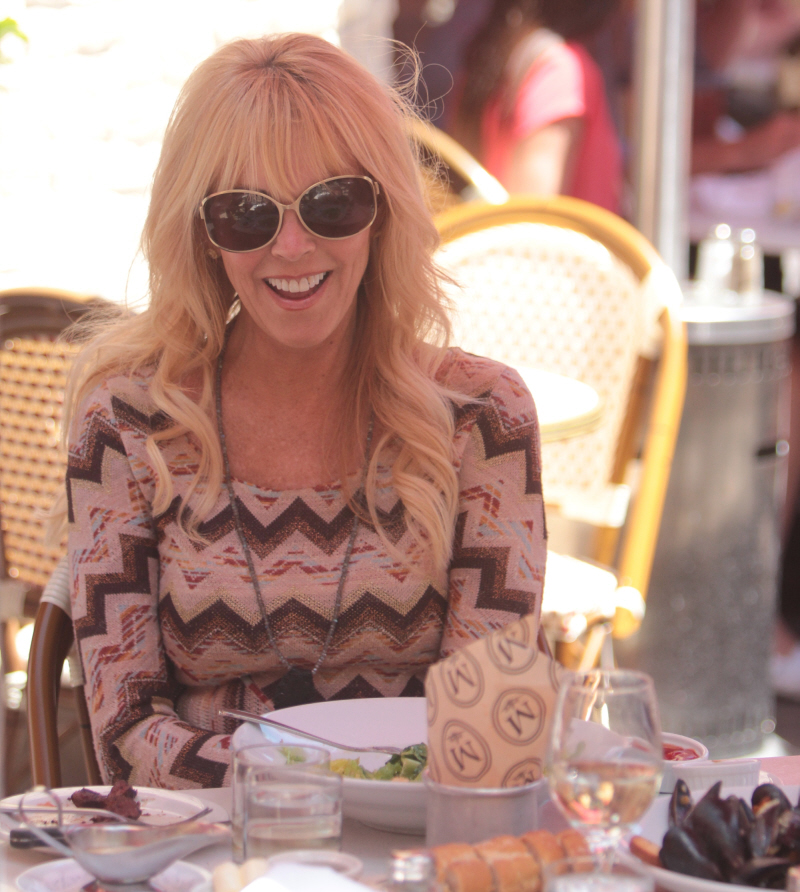 Photos courtesy of WENN.