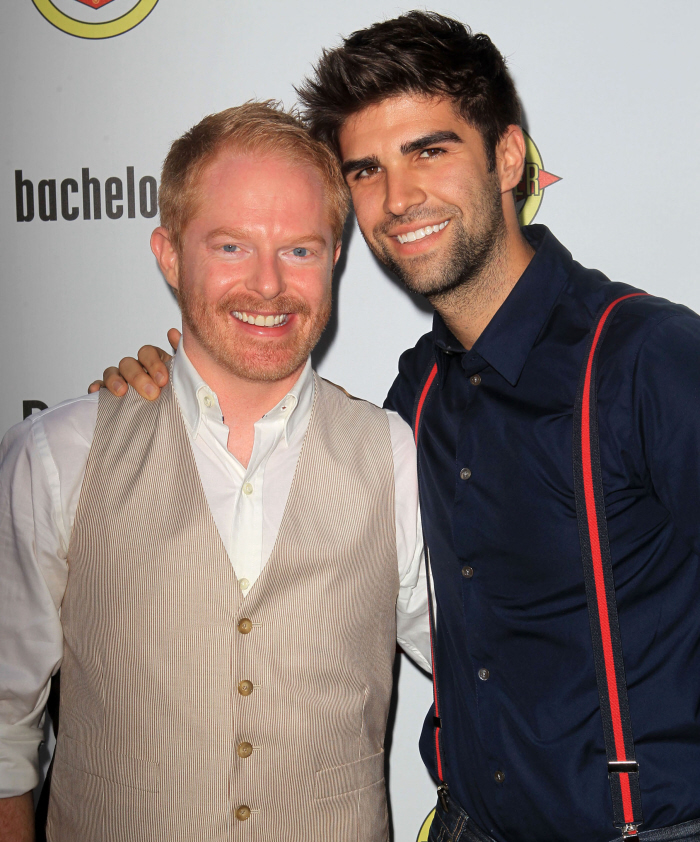 The thought just struck me as I read the headline over at People.com, and I think I have an answer for why *some* people can't get on board with gay marriage: gay engagements need more jewelry. The jewelry, the showing of the ring, the discussion of the ring, all of that is so important to all of us judgy bitches in the cheap seats. If gay engagements had more jewelry, it would seem more similar to hetero engagements, and more people would realize, "Oh. It's the same." That's just my theory. Anyway, Modern Family's Jesse Tyler Ferguson has proposed to his boyfriend of two years, Justin Mikita. Justin said yes! But there's no mention of any man-gagement ring!
Jesse Tyler Ferguson is heading down the aisle.

The Modern Family star is engaged to his boyfriend, lawyer Justin Mikita, he has revealed.

"It's true, I popped the big Q," Ferguson says in a video posted on the website for the newly created foundation Tie the Knot, which supports the fight for marriage equality.

"I said yes!" Mikita answers in the clip.

Ferguson, 36, and Mikita, 27, who have been dating for nearly two years, hope their union will eventually be considered official nationwide.

They've also teamed up with Tie Bar to create a collection of bowties with all proceeds being donated to various organizations to help gay and lesbian couples receive civil rights.
So how do you propose if you are not offering a ring? If we can't talk about jewelry, can we at least talk about the proposal? Was it on a boat? Were there rose petals? Was Otis Redding playing in the background? Anyway, congrats to Jesse and Mikita. I love Jesse. I think I love Jesse more than I love his Modern Familuy character, quite honestly.
Here's the video of Jesse and Mikita. OMG Mikita's BROWS. OMG.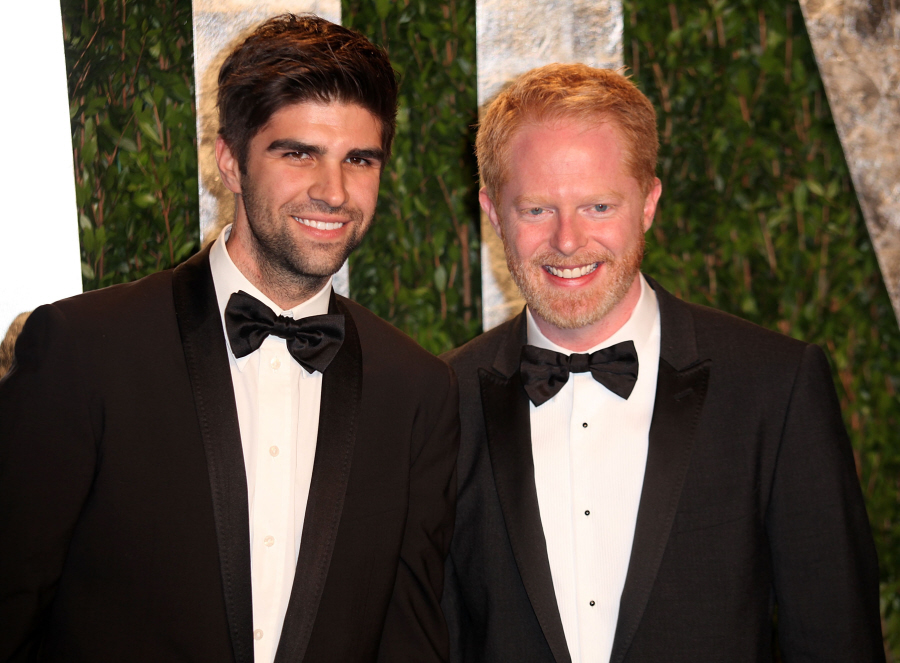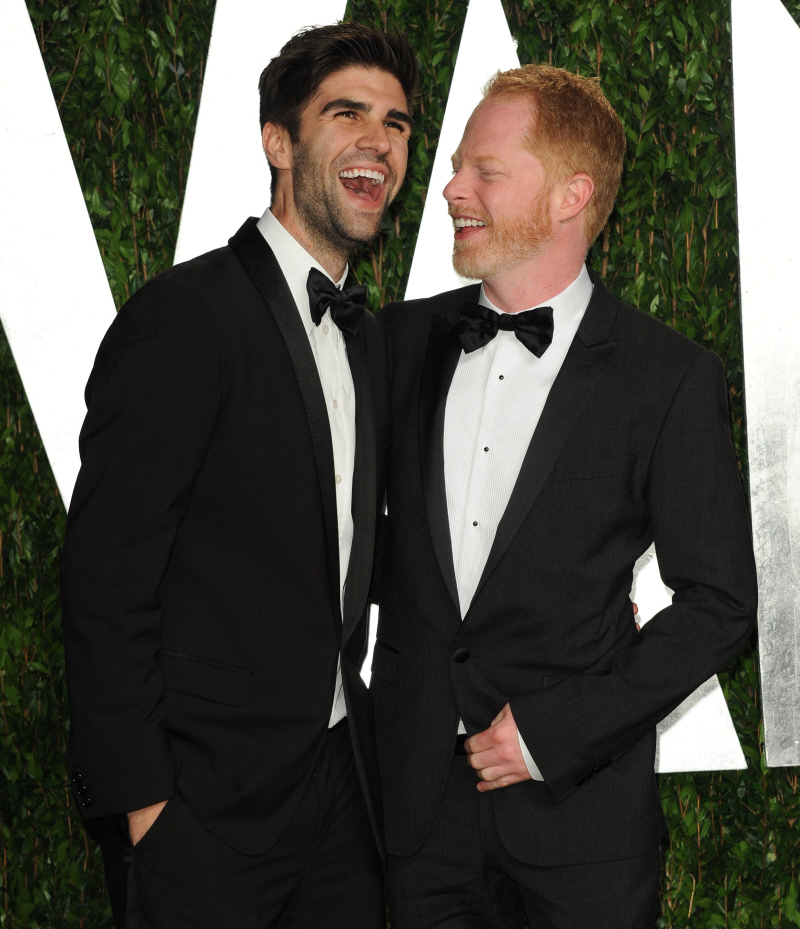 Photos courtesy of WENN.