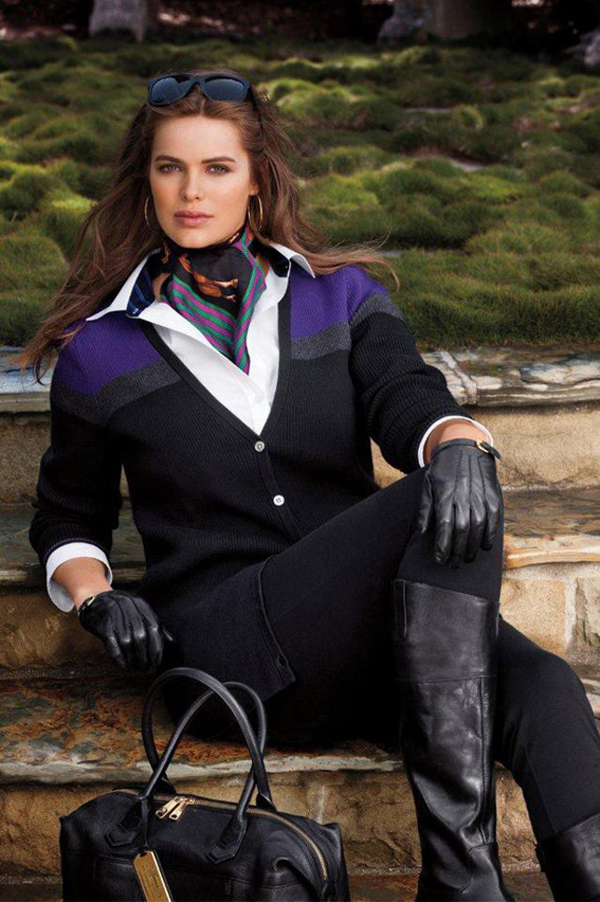 Remember not too long ago when Ralph Lauren got called out for Photoshopping an already slender model into a bobblehead doll? Well, the label has turned the page in a very major way by hiring its first plus-sized model. Robyn Lawley is actually known as the first Australian plus-sized model, and now she's made another first by securing a major campaign for Ralph Lauren after already gracing the covers of French Elle and Vogue Italia. According to Robyn's agency, Milk Management, she boasts 36-32-42 measurements and neatly fits into a (gasp!) size 12, which is actually the average size for women in the United States.
Of course, Robyn tried becoming a model in the "traditional" way at age 16 (she's now 23) by starving herself into extreme thinness and falling prey to tips from pro-Ana websites during her early modelling career. These days, Robyn has a more realistic outlook as far as body image is concerned. Here's what Robyn had to say about the fashion industry in general and her new Ralph Lauren campaign during an interview with GMA. She's a very well-spoken young woman with a great attitude: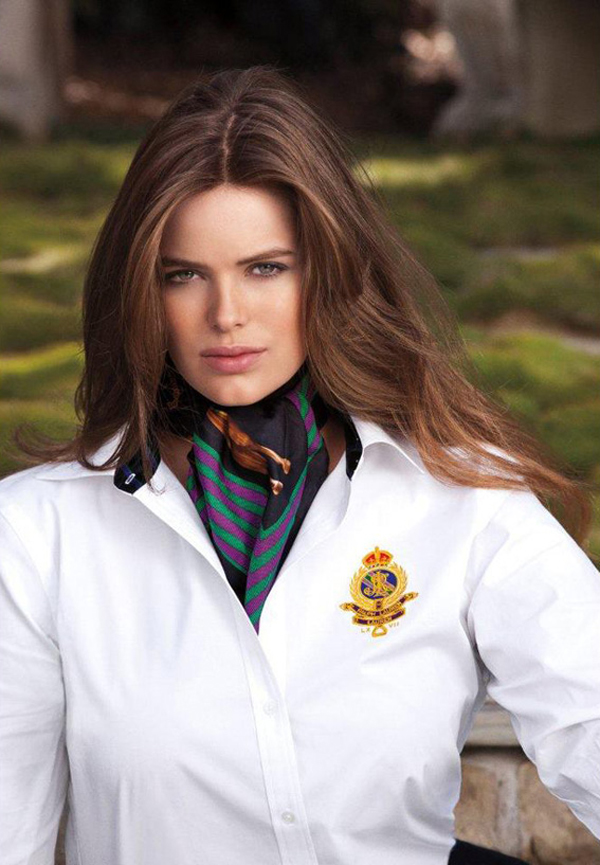 On her height & weight: "I'm 6'2″ — I'm a size 12, and I think weight has nothing to do with it. It doesn't really matter."

On entering the industry at age 16: "I felt a huge amount of pressure to diet. It was such a battle for me to do that because I'm so big boned, and I'm tall, and I'm broad, and I really struggled to maintain that size. I just rebounded and was lucky enough to start plus-sized modelling. At that age, I was trying anything and everything, and when someone says, 'Oh, I want to become a model,' you sort of automatically think, 'I have to be skinny, and I have to lose weight, so no one was really worried about me at the time either, and it was a way for me to become a model."

On her transformation: "I gave up trying to be a model, and I moved to France and fell in love with food all over again and came back much bigger than I was. And I saw plus-sized models doing well, and I saw editorial, and I decided that I wanted that. I wanted to be in magazines, and I approached a plus-sized agency and Australia, and they took me on board."

Will plus-sized models continue to succeed? "I hope so. There are so many plus-sized models in New York doing so well at the moment, and it's only going to get better. I think there will be more understanding and less discrimination within."
[From GMA]
Robyn is completely gorgeous, isn's she? You can really tell from the video that she knows how to work those clothes and make people want to buy them. Even though size 12 isn't technically considered "plus-sized" (that starts at size 14, right?), I think it's great that Ralph Lauren and several magazines have realized that larger women are creatures of fashion too. This will hopefully be reflected in larger sizes at major labels too because it can be really difficult to find flattering clothes in a larger size. About five years ago (before my current running kick), I gained some weight while my husband was mobilized in the army for a year, and I basically sat around feeling depressed and eating lots of pizza and drinking tons of margaritas. Since I couldn't find any cute clothes, I basically went the Christina Aguilera route and tried to mask the situation with black leggings. In contrast, Robyn is really showing off some gorgeous clothes, and she also manages to look very healthy and toned as a size 12 too.
One thing is certain — Robyn's career is on fire. Here's a recently released ad campaign from the Boux Avenue lingerie range. HOT.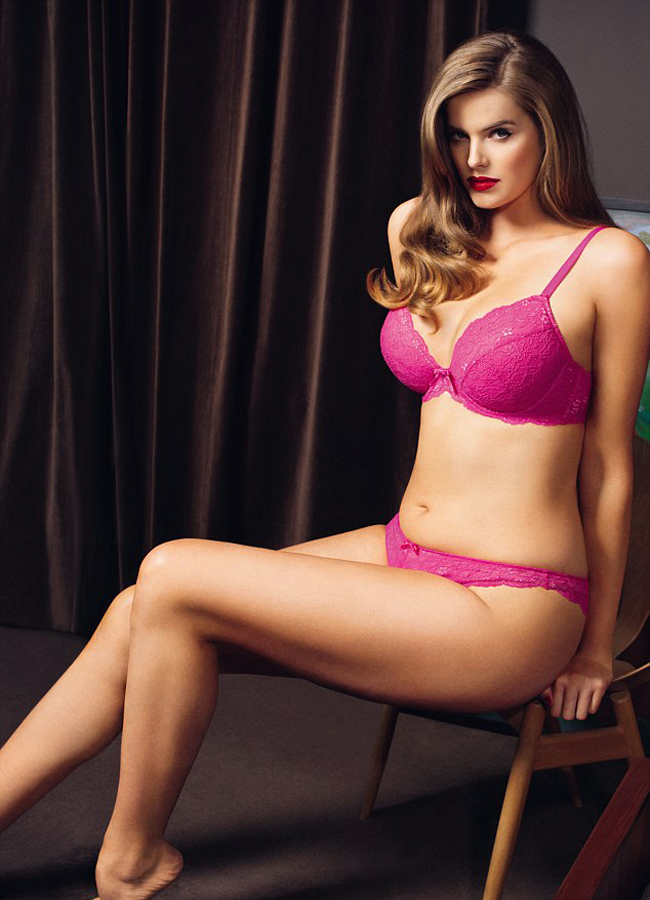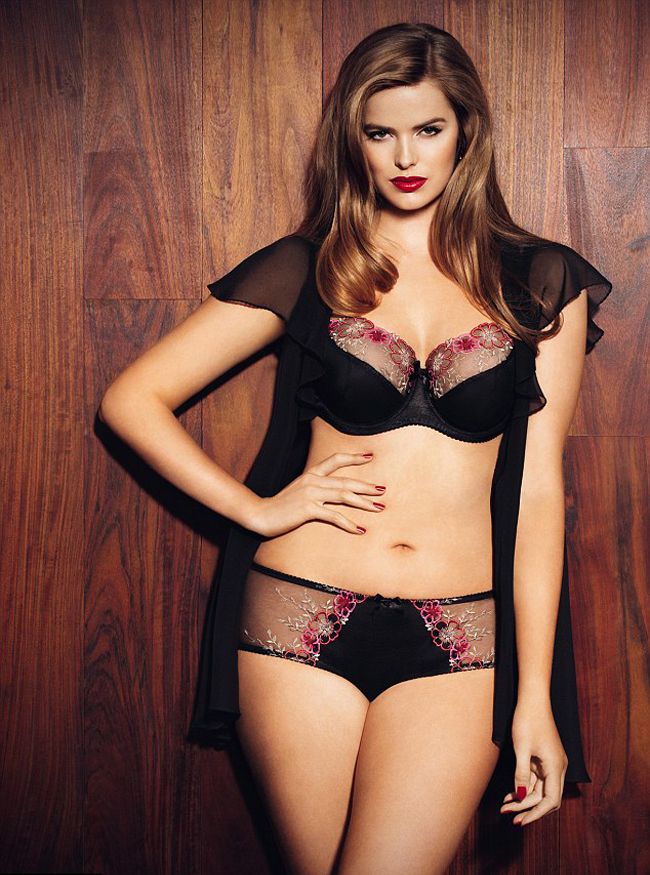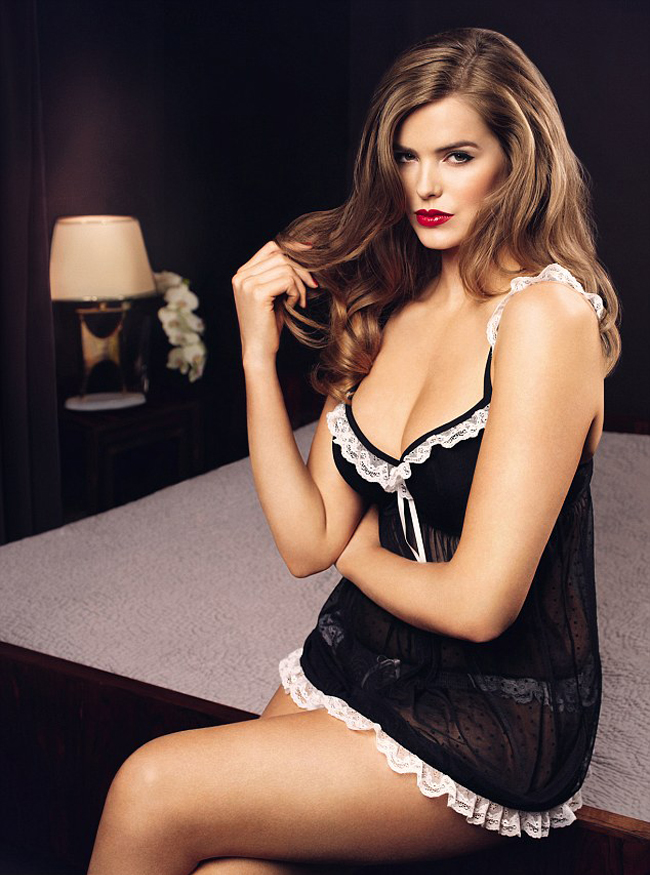 Photos courtesy of Ralph Lauren and Boux Avenue