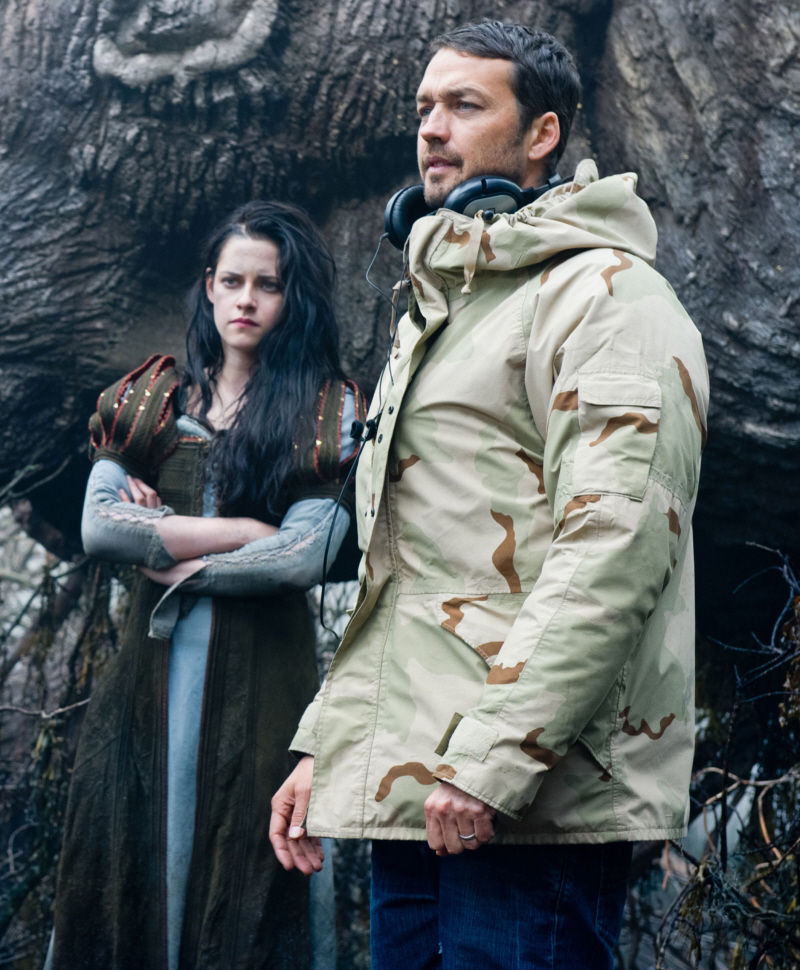 I have a serious question: just how many interviews did Rupert Sanders and Kristen Stewart give just before their affair was discovered? Because it feels like a lot. Because it feels like every single week since the affair became public, we've had some new interview with either of them in which they say something that is laughable, strange, ironic, crazy or sketchy, given what we now know about them. With that in mind, here's what Ol' Rupert ("The Predator" to Twihards) had to say about his beloved Lip-Biting Lover:
When news broke that Rupert Sanders had a tryst with Kristen Stewart, cheating on his model wife Liberty Ross, many wondered what would draw Rupert away from his gorgeous wife. As a interview detailing his first impression of Kristen, given before word of the affair was out, has just been released, we might understand his decision a little more.

Rupert tells Vogue UK, of his first impression, "She'd burnt her lower pelvis area, quite low down. She was bandaging a bad burn there, in her very tight jeans, with a Camel clamped between her teeth. That was my very first image of her."

Beyond the very provocative first meeting, he says, "She's got this masculine edge. She's like this beautiful tomboy or something. What surprised me most when I met Kristen was how unlike the character of Bella Swan she was in real life."

"She was so tough, so grown up. She was exactly the modern badass version of Snow White that I was looking for. I wanted that young, spirited, rebellious warrior, and she epitomized all of that," he adds.

Perhaps giving a warning that Sanders wanted more than just a professional relationship he compared Kristen and his wife Liberty together, with the 22 year-old winning out as "royalty" in comparison – OUCH! He went on: "There's a look they share. Kristen is almost like royalty the way she understands what she has to do, in the way that she has to learn to compartmentalize… Well, Lib's quite 'regal' or something as well."
[From Hollywood Life and Entertainmentwise]
To be fair to Team Kristen's self-perpetuating victimization scheme, Rupert DOES sound like he was kind of infatuated with Kristen, and if you told me he made the first move, I would believe you. But it's still not enough to make me think that he's a predator or that Kristen is a victim of anything other than her own bad attitude and self-satisfaction.
Yesterday, we discussed how Us Weekly and People Mag were both in agreement about ROBSTEN being utterly UNBROKEN. Well, OK! Mag (via Hollywood Life) has a funny story about Kristen being so devastated in the wake of The Mini-Coopering that she sought therapy. A source claims, "As for Kristen, this is far and away the most devastating thing that's ever happened to her. She's getting counseling, but she feels like the only thing that would make her happy would be if Rob would take her back." The source also claims that Summit is so eager for Kristen and Robert to reunite that they've offered to pay for couple's counseling. Ha. It looks like Summit got its way, though – there have been reports of THREE secret meetings between Kristen and Rob.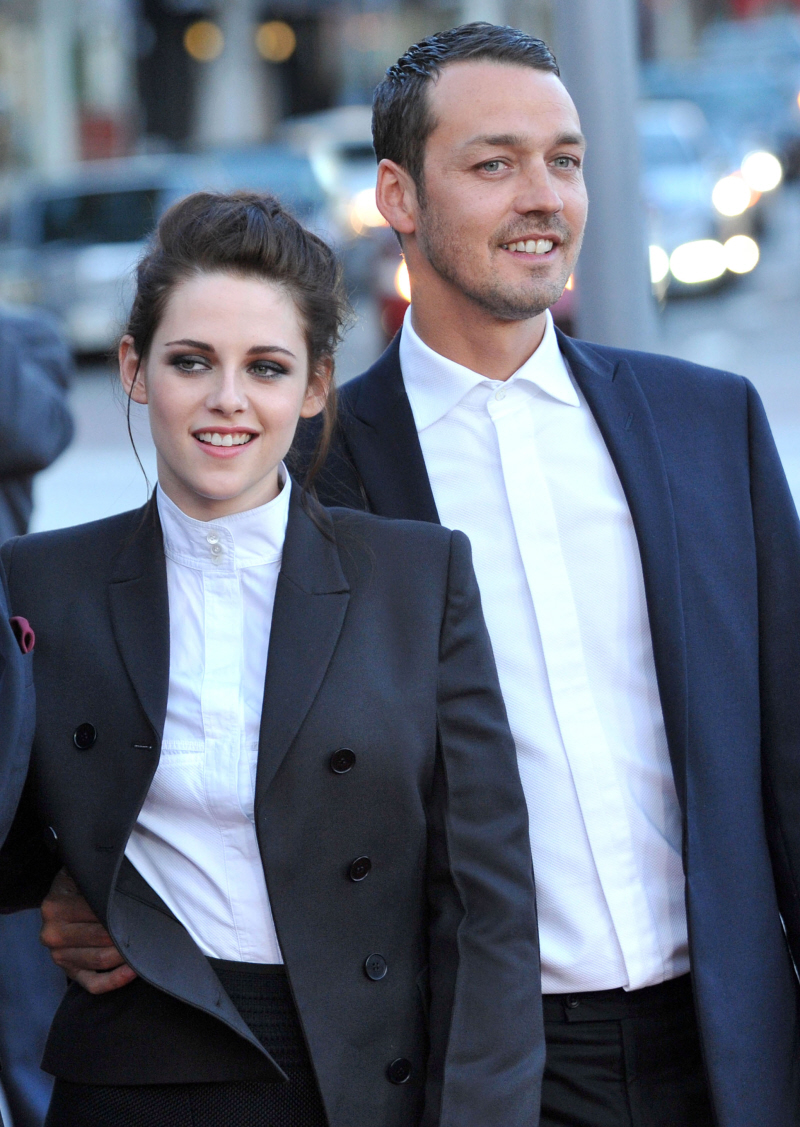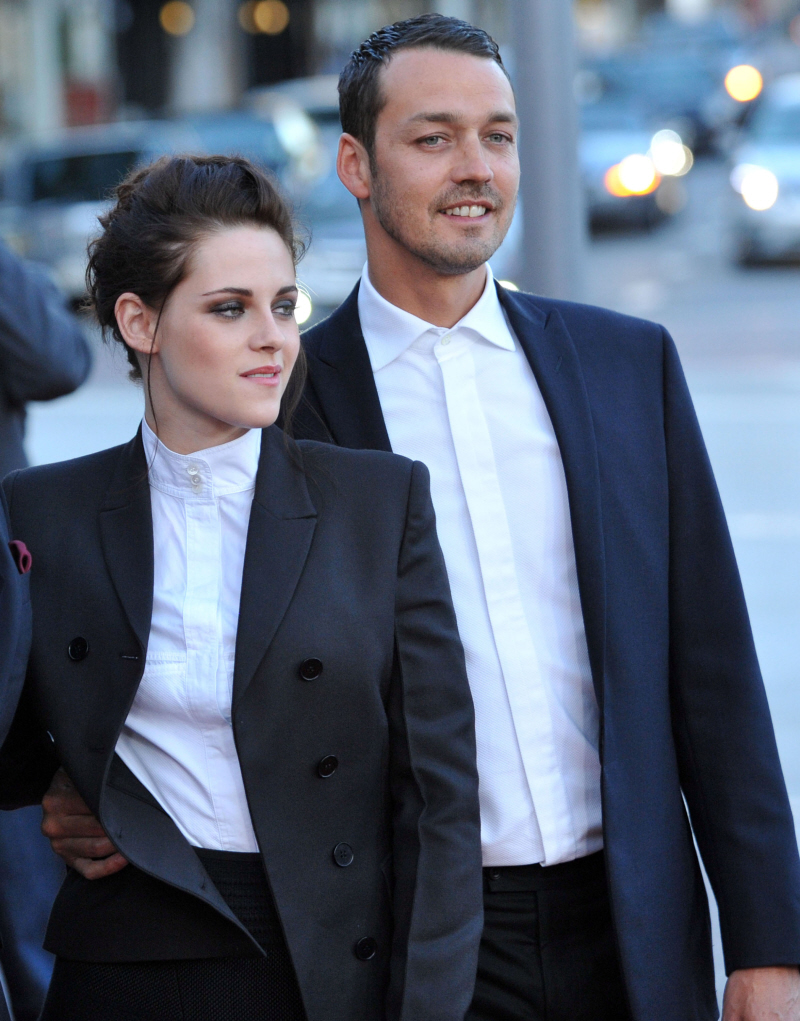 Photos courtesy of WENN.