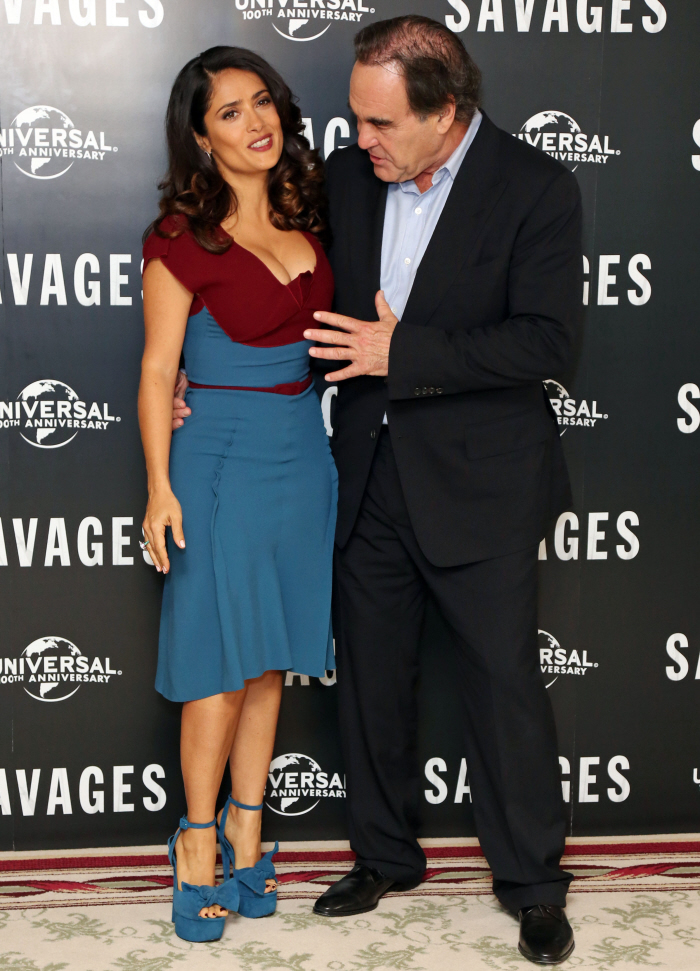 These are some photos of Salma Hayek over the past few days in England, where she's been promoting Savages. The photos of Salma and Oliver Stone (where he seems to be too focused on her rack) are from the London photocall for Savages, and the other pics are just from outside of various TV studios where Salma's been doing interviews. I don't have any of the designer IDs on the outfits, so if anyone wants to inform me, go right ahead. I'm assuming they're all pieces from the design houses that her husband owns. While in London, Salma described what it's like to have unlimited access to all of those clothes:
Salma said: "I am so, so lucky. I am the luckiest girl in the world, really. And still with access to everything I could possibly want I still say 'Oh dear, what am I going to wear today?! There's no ending to that question!"

Although her husband's company owns many of the labels, Salma insists that he still pays.

She said: "He [François-Henri] still pays for it, so I feel always like I can't just go and take anything I want, you know? I could, because he is really nice to me, but I always feel I cannot become that, some crazy woman that comes and takes half the store."
He still pays. I guess that's supposed to make us feel better? That even her billionaire husband – who OWNS all of those labels – still pays for the clothes?
Meanwhile, this interview with Salma also caught my eye. You know how Salma has launched her own skincare line, aimed at Latina skin care specifically? Well, Salma also has some down-home skin care tips. And they seem kind of weird to me.
She is an undeniable big screen beauty and she has a picture perfect face that is clear of any blemishes. However, Salma Hayek admitted that she achieves her skin perfection by never washing her face when she wakes up in the morning.

At 46-years-old the actor looks much younger than her age, and she attributes her less than hygienic regime as the secret behind her skin perfection.

Speaking to Kate Garraway on ITV'1 Lorraine, Salma said: 'OK, one tip – always wash your face at night. Clean it. You don't have to wash it, but you have to clean it really, really well at night.'

The From Dusk Till Dawn star said: 'One strange tip – don't wash it in the morning, at all, never. Because at night your skin is rebuilding some of the oils that you need to keep your skin young, and it balances the PH. So in the morning if you take them off – you can splash it with water, do something mild – but you don't want to get rid of that. And if your skin is dirty in the morning, it means you didn't clean well at night.'

With one secret out the bag, Salma was happy to share even more of her knowledge on maintaining a youthful appearance. The mother-of-one developed her own range of beauty products that she uses all the time and only sells in one store over in America.

She said: 'I'm not very trim, but I don't have as many wrinkles as probably I should. But I do use, I use my products but you don't sell them, I just sell them in only one drug store in the States. And I do a lot of that for 10 years, and I've been using that stuff even since before, so I use creams, it's creams.'

The Mexican born actor stars in new Oliver Stone movie Savages, alongside John Travolta, Benicio Del Toro and Taylor Kitsch. The big budget thriller tells the tale of waring drug cartels and the violence that the narcotics business contributes to society.

Salma said of her role in the film: 'I am the queen of the most important drug cartel in Mexico. I think it's important people see that for people who consume drugs and they think, 'There's nothing wrong with just a little bit, I'm not going to die from it', you might not die from it, but you buying it – for that to get to you, a lot of people died. So the people that use drugs somehow contribute to this violence and this business.'
I have never heard the "don't wash your face in the morning" thing. I need to ask my mom about that, because my mom is the queen of low-budget makeup and skincare fixes, and she has great skin (fingers crossed that I age like her). I wash my face before I go to bed. I wash my face… well, not as soon as I get up, but I get up, eat breakfast and watch the news for a half an hour, then I take a shower just before I "go to work" (walk to the computer). And I'm washing my face or splashing water on my face throughout the day too, because I rarely wear makeup and why not? Is this the wrong way to handle it? Does Salma's advice only apply to certain skin types? My skin is pretty oily. If I don't wash my face a few times a day, I feel greasy.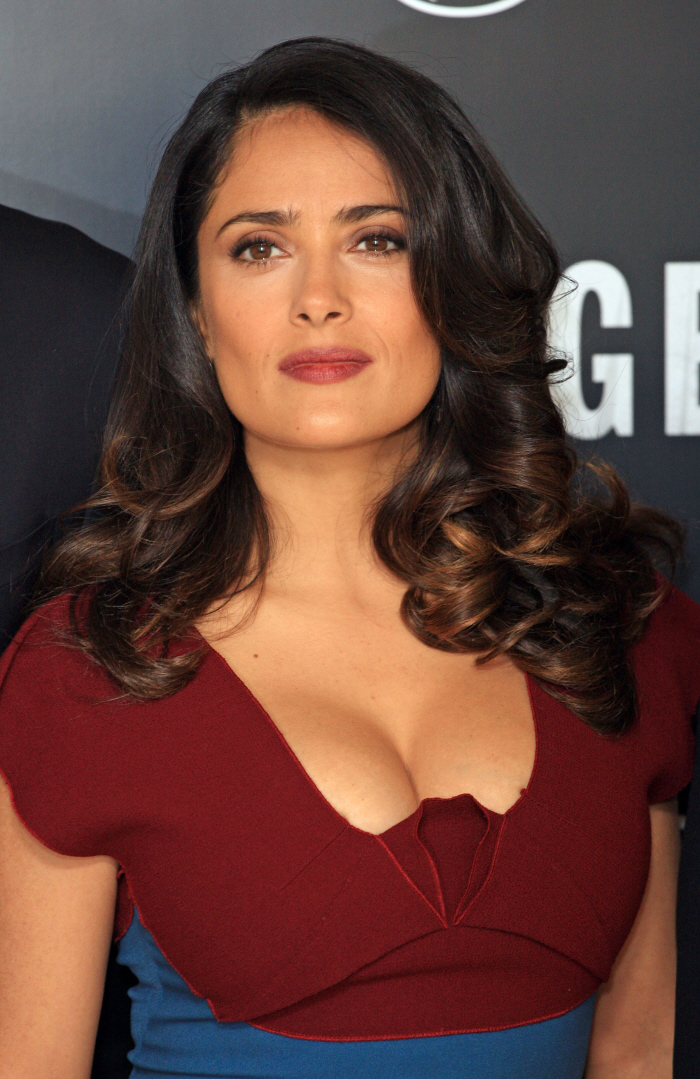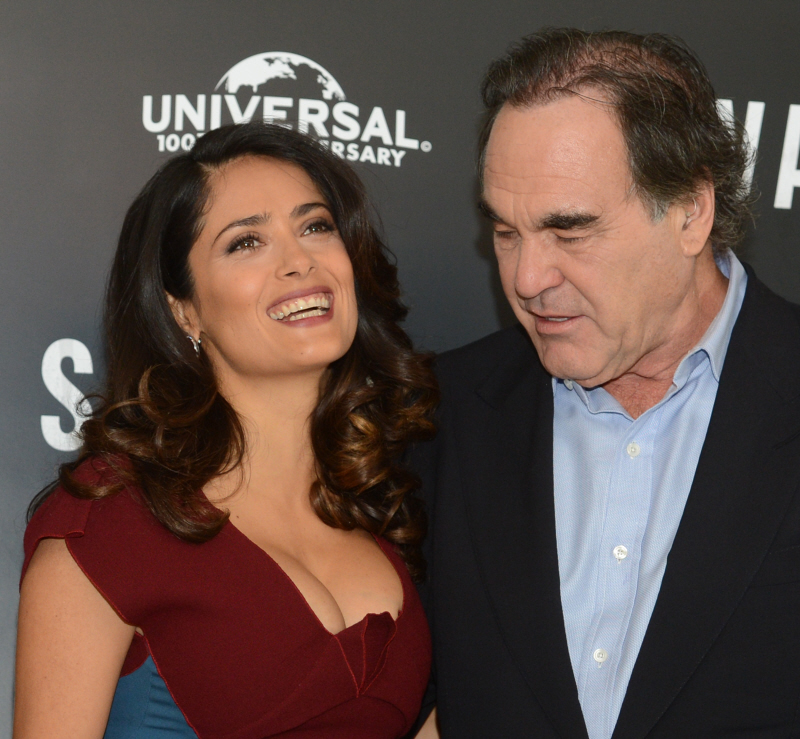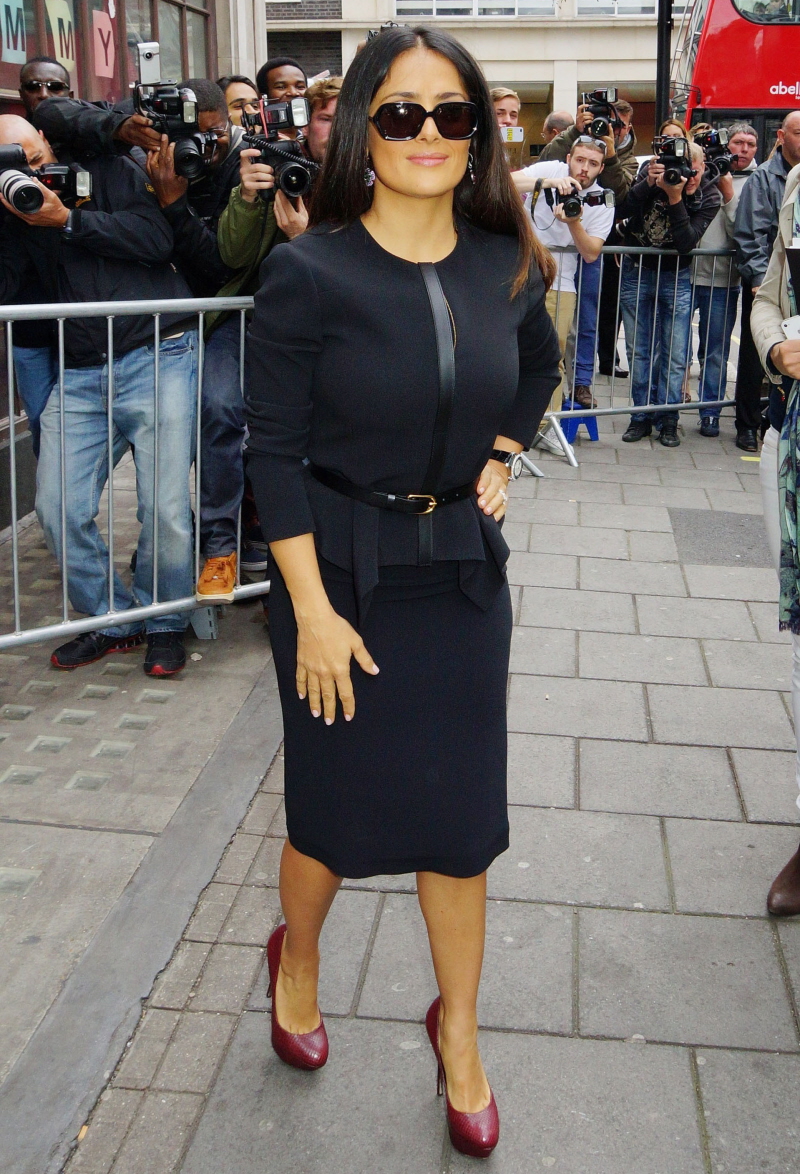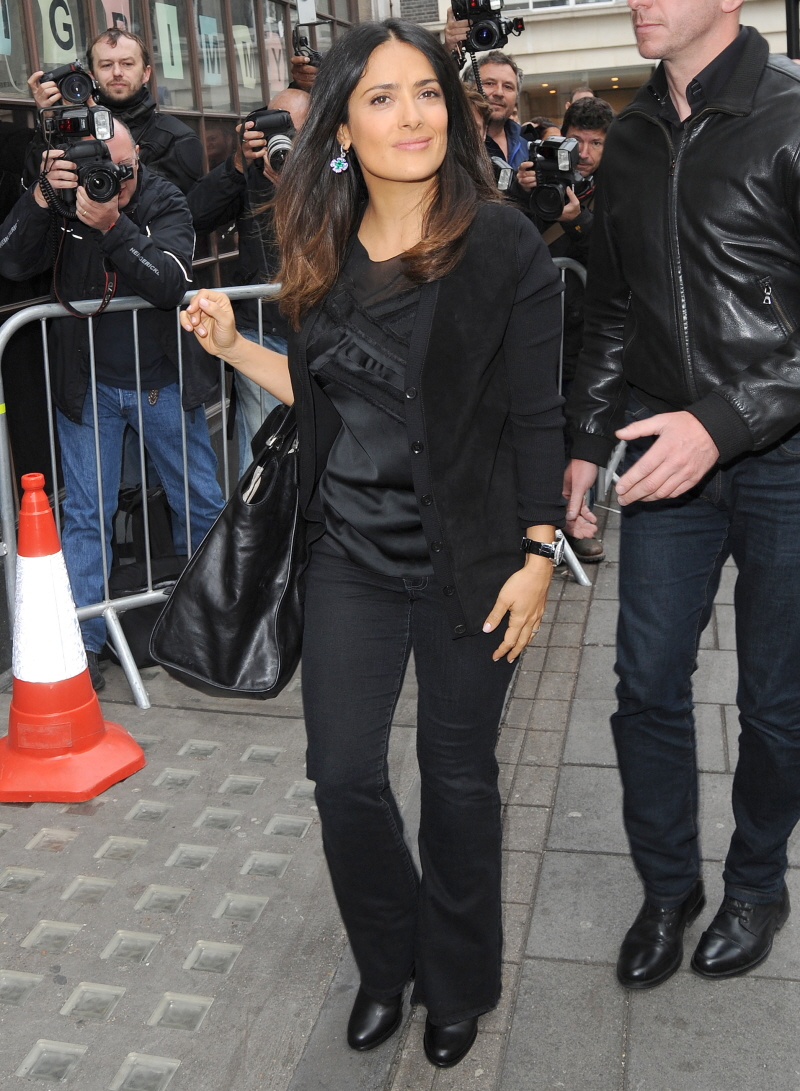 Photos courtesy of WENN, Fame/Flynet.