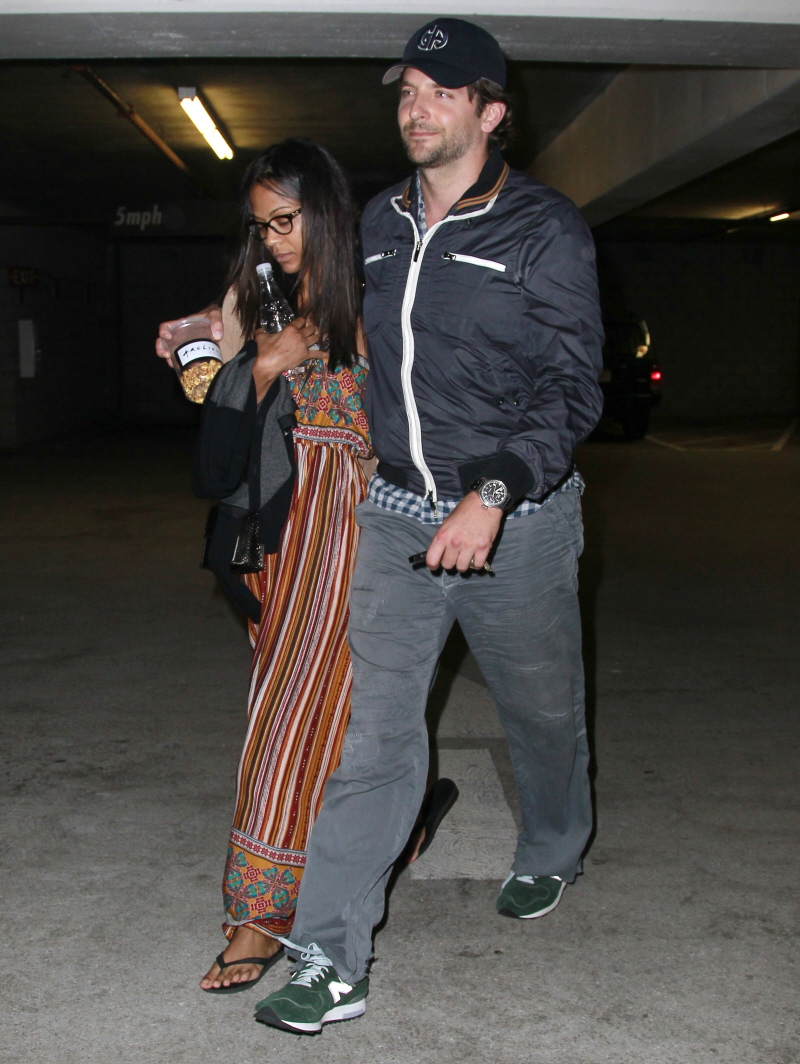 Over the weekend, I noticed a photo set of Zoe Saldana looking like she just rolled out of bed, standing outside of her house, waving at someone not pictured. The caption read, "Zoe Saldana seen eating some cereal and waving good-bye to Bradley Cooper after he stayed the night at her house in Los Angeles." Very, very interesting, right? Then came these photos – "Superstar couple Bradley Cooper and Zoe Saldana were seen enjoying a night out at the Archlight Dome Theater where they watched 'The Master' on September 22, 2012 in West Hollywood, California." Even more interesting.
First of all, Bradley Cooper does NOT like to be photographed with his girlfriends. I think it's one of the reasons why those "gay rumors" persist – because he is rarely, if ever, photographed with women, and on the rare occasion that he is photographed with a girlfriend-type, they rarely look hot for each other. Second of all, these photos are interesting because A) the paparazzi knew that Bradley spent the night at Zoe's house, and then they magically knew that Bradley and Zoe would be leaving a movie… arm-in-arm? And the third thing: most people really thought that Bradley and Zoe had broken up months ago. They "got together" when they filmed their movie, The Words, last year and then Zoe just spent months hanging out with Bradley's mom, then no one ever saw them together, and then everyone was like, "Eh, I guess they broke up?"
Did someone say The Words? Did you know that film is still in theaters right now? It's in a theater near you. I don't know why the photo agency didn't just caption these photos like that. "Bradley Cooper was seen leaving Zoe Saldana's house after spending the night and The Words is still in theaters right now."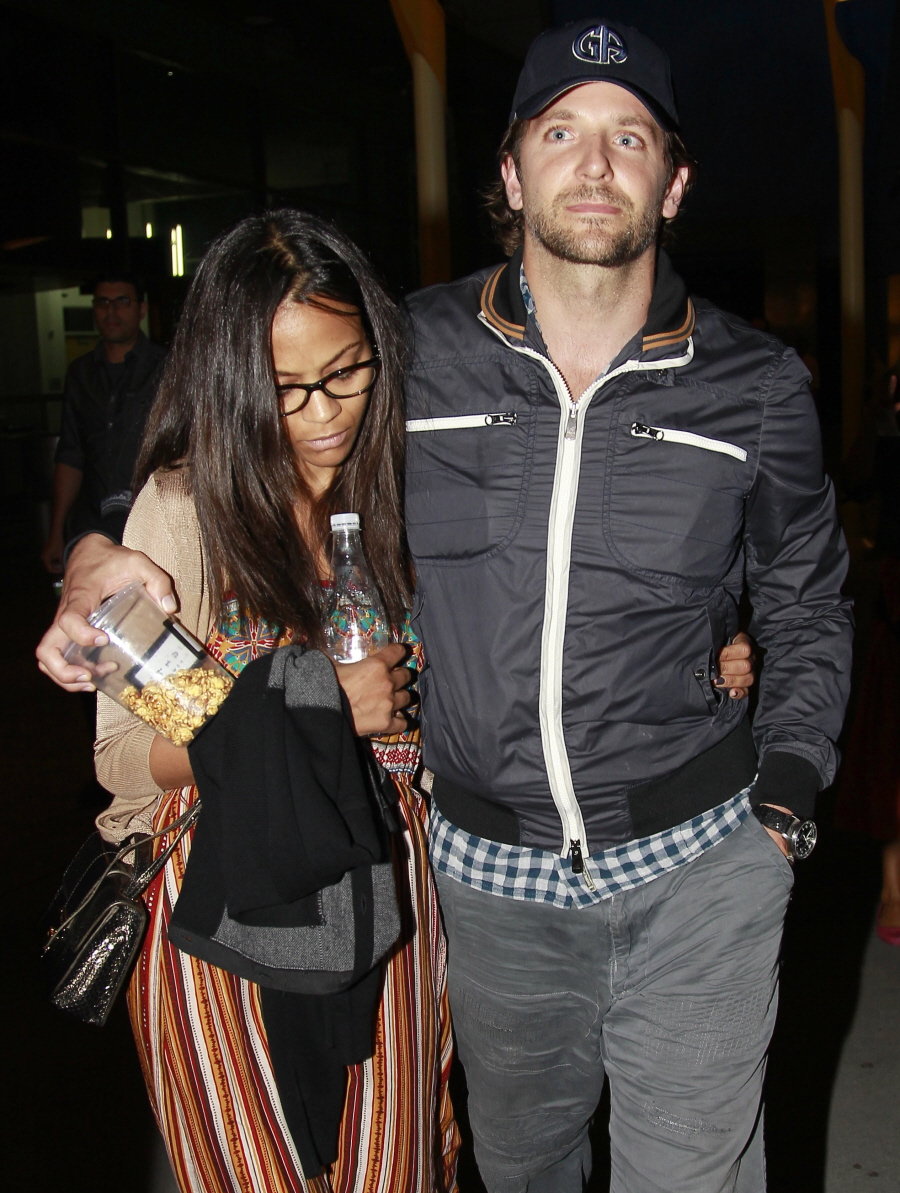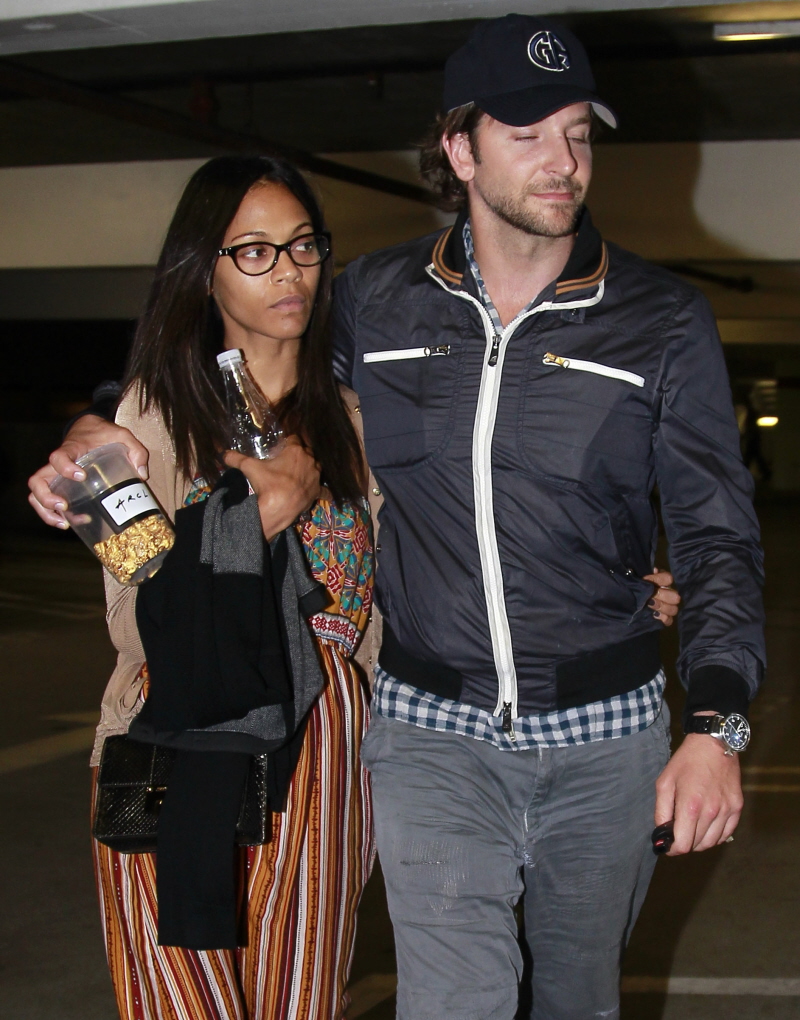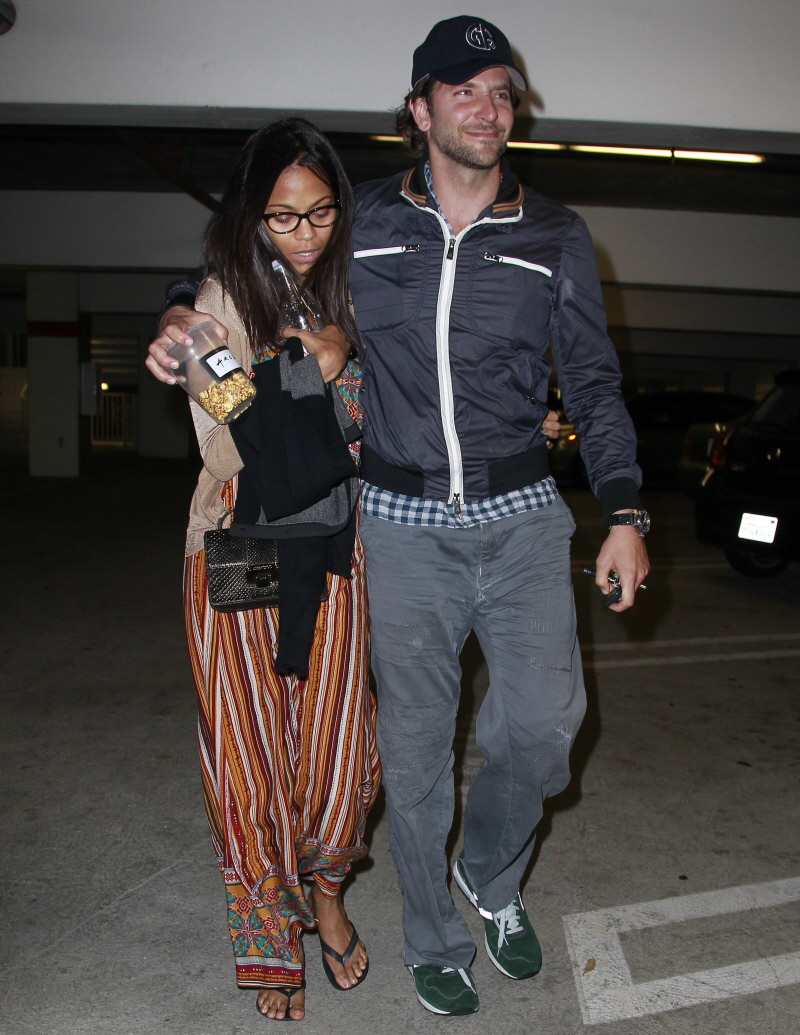 Photos courtesy of Fame/Flynet.