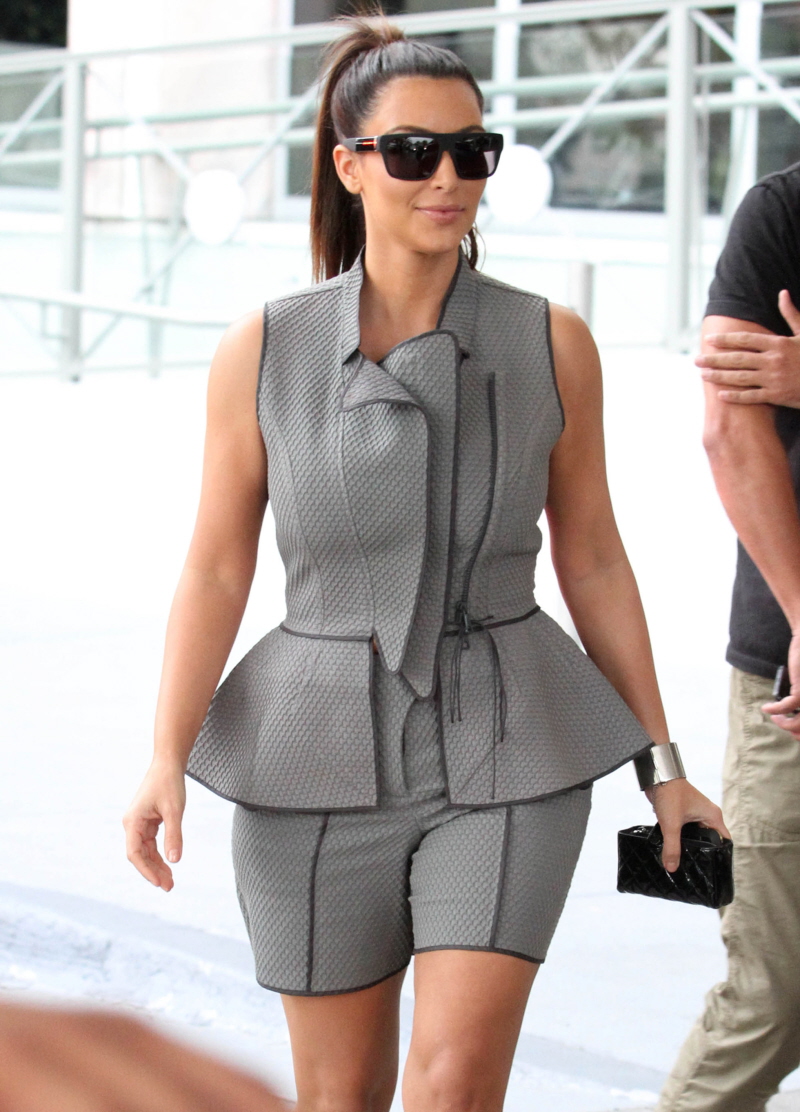 You have to look at this outfit Kim wore in Miami yesterday. WTF IS THIS? What hath Kat-face wrought? From the back, it's a skirt and from the front it's a really unflattering pair of shorts? WITH A PEPLUM. Dear God. Kanye looked at this and said, "Girl, I think we need to see other people. You are hopeless."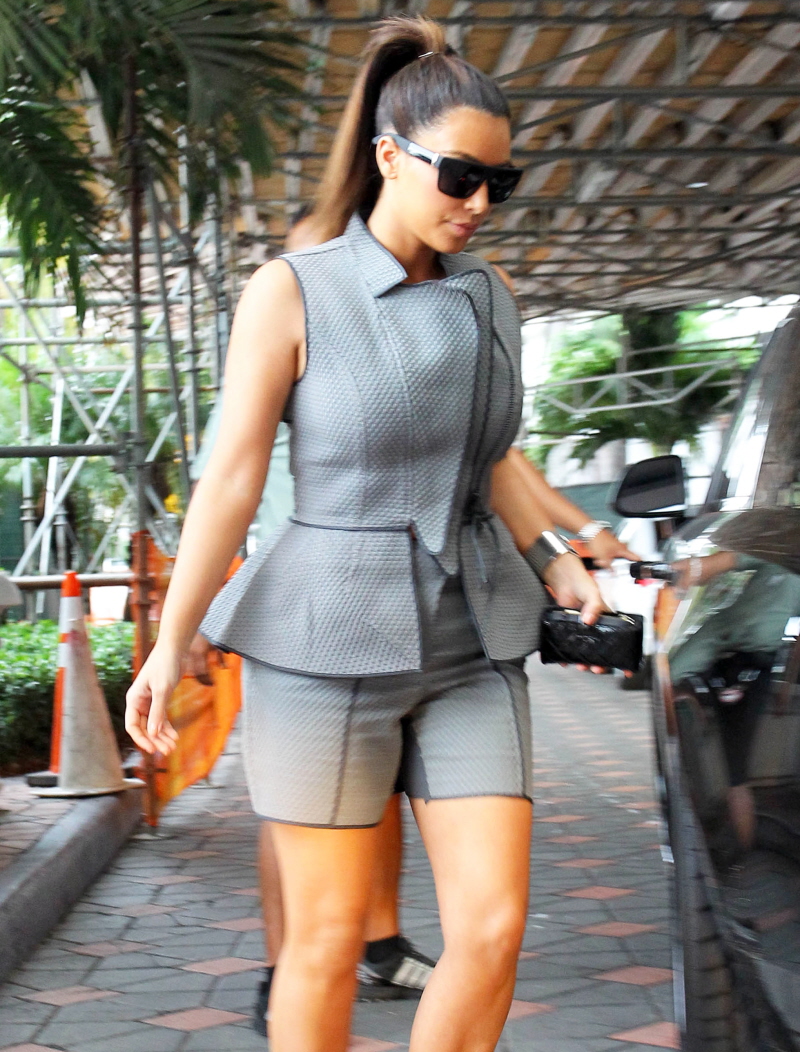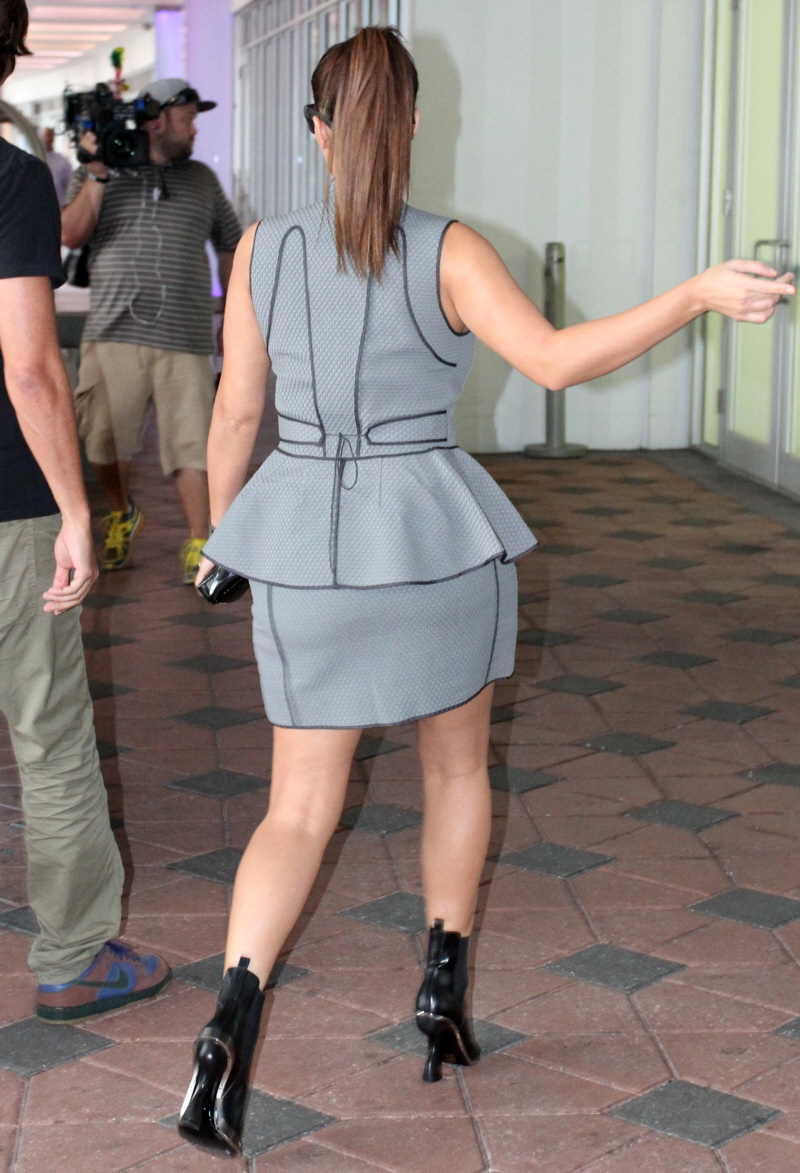 I'm also including photos of Kim at the beach, wearing a white one-piece swimsuit (with gold metal accents?) and a white cover-up thing. She kept the cover-up on when she went into the ocean too. Please don't yell about her thighs or anything. There is so much to criticize about Kim, and I just don't think "she's fat" should even make the top twenty criticisms. Although, I do have to say, I think she's gained weight since she's been with Kanye. I think he likes her "thicker" – he's always taking her out for ice cream, you know?
Speaking of Kanye, I've been avoiding the stories about his sex tape (or tapes) for the past few days for lots of reasons. First of all, the rumors started at Radar. I like Radar and everything, but they sensationalize everything to a crazy degree. Radar "got their hands" on a tape of Kanye bangin' some 18-year-old (at least that's what she says) Kim Kardashian look-alike. The tape was filmed a few years ago, I guess, and someone is trying to sell it for $1 million. Following that story, there was another story of yet another, longer (!) video being shopped around. Kanye's lawyers have gotten involved, and Kanye is claiming the videos were stolen off of his computer. Basically, I haven't really discussed it because I think it's a meh story. Am I surprised that Kanye has one or multiple sex tapes? Nope. Do I want to see it? Nope.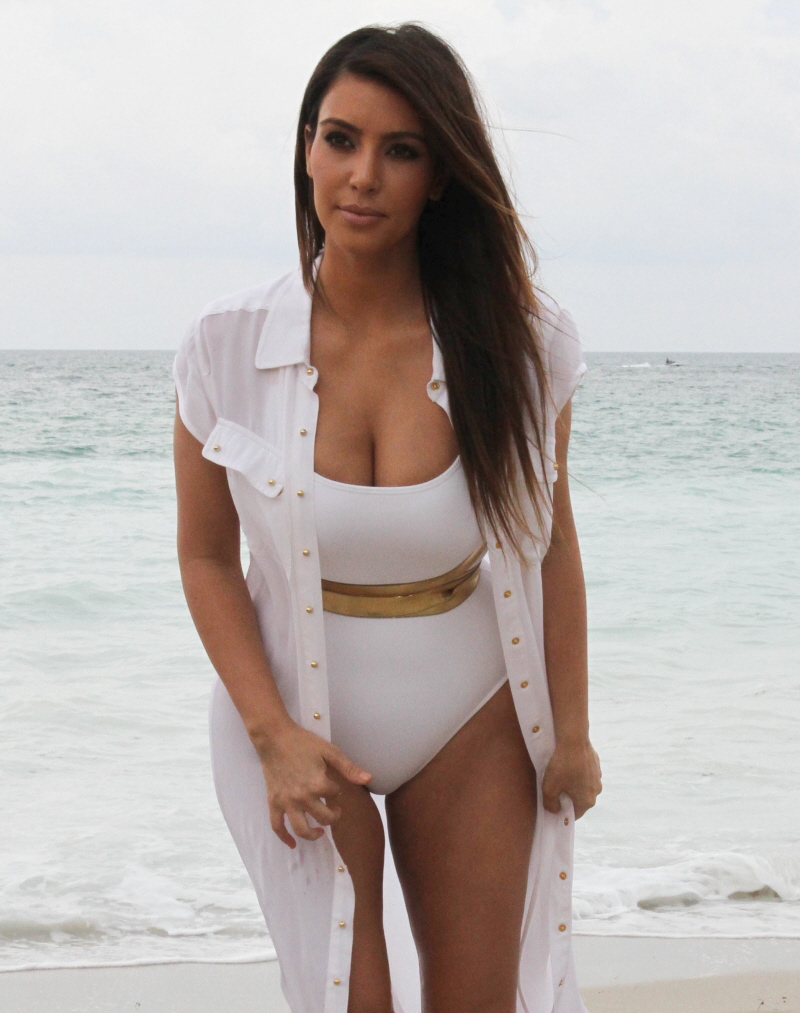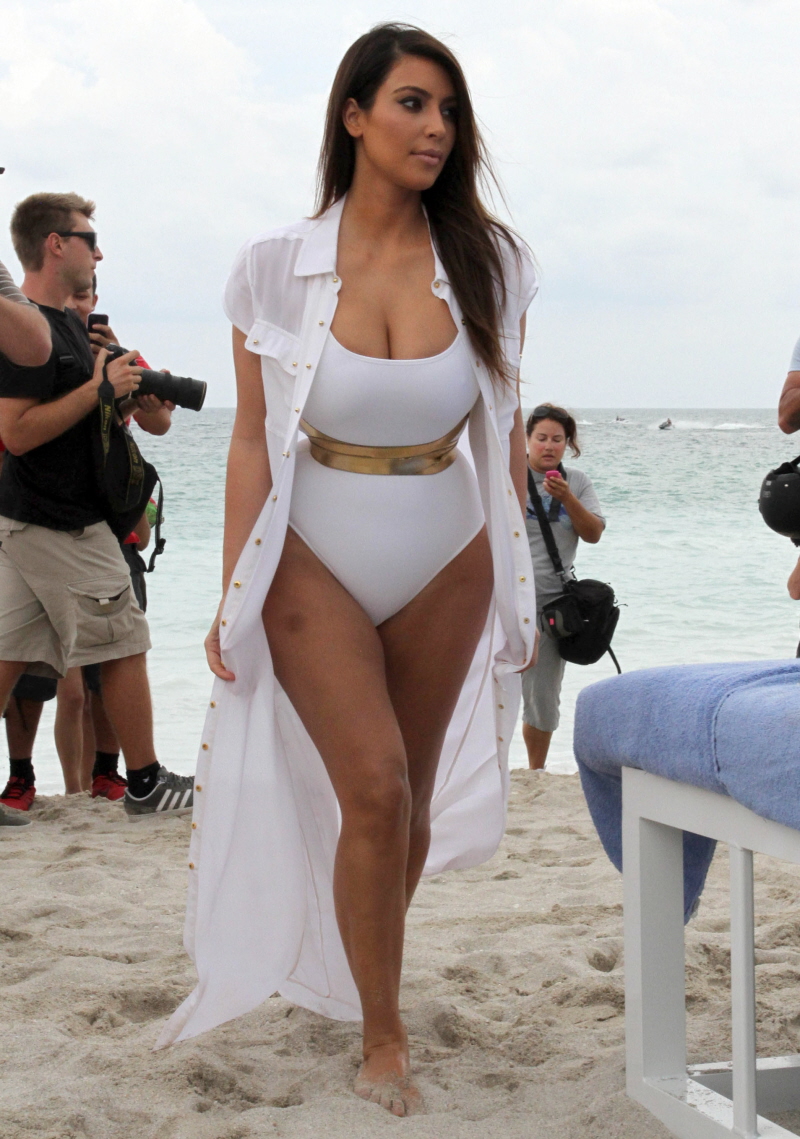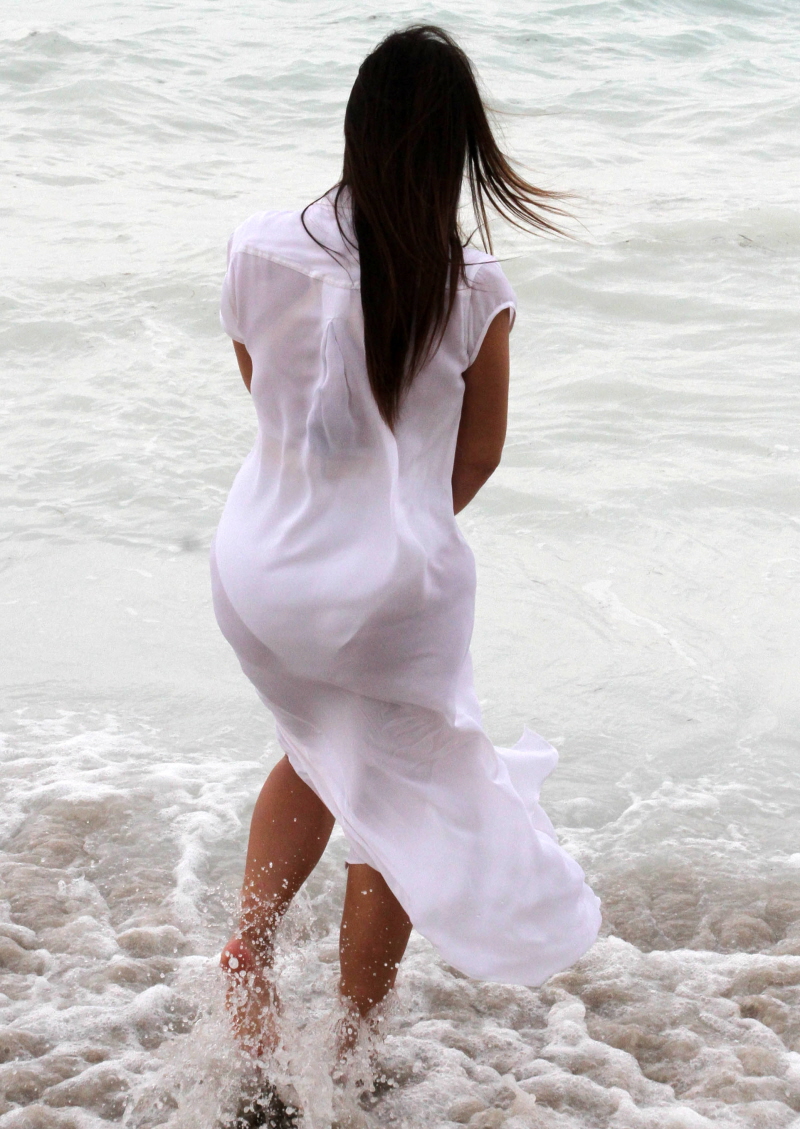 Photos courtesy of Fame/Flynet.