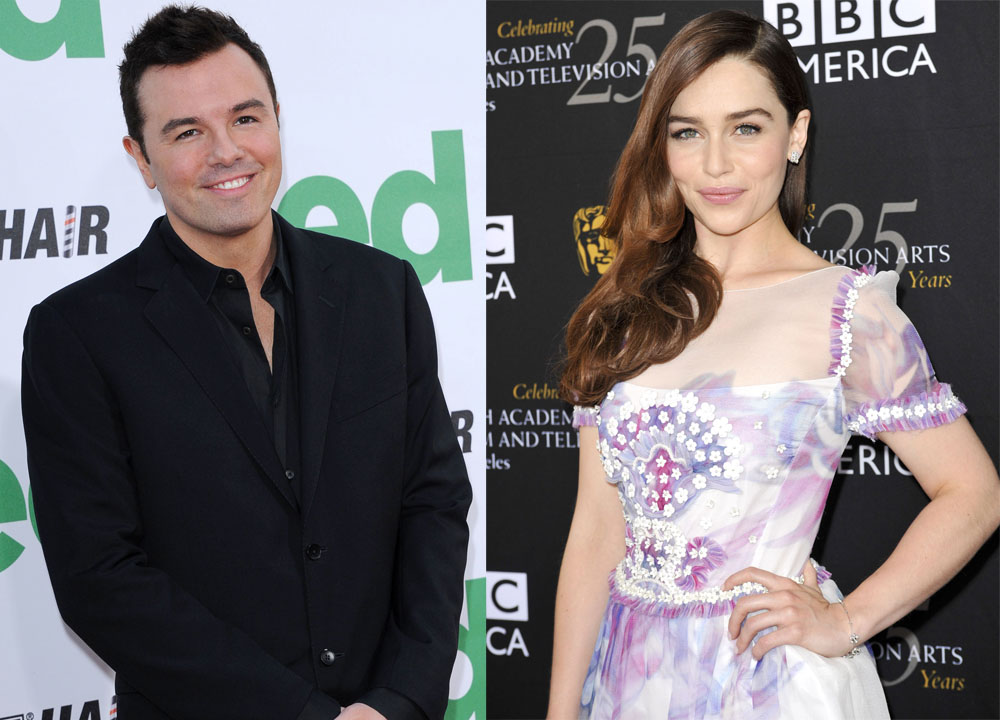 We've heard some occasional rumors about Family Guy creator Seth MacFarlane's lovelife. MacFarlane, 38, previously dated a chick named Alexis Knapp, who had Ryan Phillippe's baby well after she'd split with Phillippe. Supposedly MacFarlane dated Knapp, just 22 at that time, while she was pregnant. I think Knapp leaked that story after MacFarlane broke up with her and she realized she wasn't going to get any acknowledgment from him at all. Some of you commented on that story that he's a well known player, which kind of surprises me. Then this summer we heard that he was casually dating Cameron Diaz, who reportedly wanted things to be more serious than MacFarlane was willing to commit to.
Now MacFarlane is dating Game of Thrones' Emilia Clarke, who plays Daenerys Targaryen. She's a talented young British actress of indeterminate age (wiki has her as 24 or 25). These two were seen out at an Emmys party (photos are at this link) and they left together to go to his house. I think I speak for a lot of women when I say he's not worth it, run away!
It appears Game Of Thrones star Emilia Clarke has found love with Family Guy creator Seth MacFarlane.

The couple are pictured here on the eve of the Emmy Awards in Los Angeles on Saturday at the Four Seasons Hotel, where they shared dinner with friends.

According to onlookers, the pair then headed back to Seth's home.

On Sunday night, 38-year-old MacFarlane escorted Clarke, 25, to the Emmy Awards, where they posed together in an intimate Instagram snap.

They were also seen holding hands and having dinner together at HBO's Emmys after-party.

A source told People.com: 'Throughout the party, MacFarlane frequently draped his arm across Clarke's shoulder or wrapped it around her waist – and she didn't seem to mind.'

They then left together shortly after midnight, according to The Hollywood Reporter.

British actress Clarke plays Daenerys Targaryen in the HBO medieval-fantasy series.

Connecticut-born MacFarlane, meanwhile, is best known as the creator of hit American TV show Family Guy, for which he also voices the main characters Peter Griffin, Brian Griffin, and Stewie Griffin.
I saw Clarke in one of the "making of" Game of Thrones specials, and I was impressed by how smart and well spoken she came across. Maybe it's the British accent, but she didn't seem like she was naive or anything. You don't have to be stupid to be a douche magnet, and a lot of very smart women have a propensity for dating jerks who treat them like crap. Maybe I'm wrong and Seth is the boyfriend type, but I don't get that impression from what I've heard.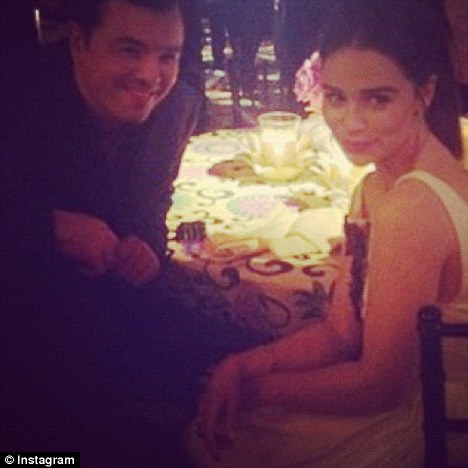 Oh and I should talk about Emilia's bad mullet Emmy dress, which is Chanel! Go Fug Yourself mentioned that the white fabric was picking up dirt. At least her styling is decent. Doesn't she look so much different and more striking as a brunette?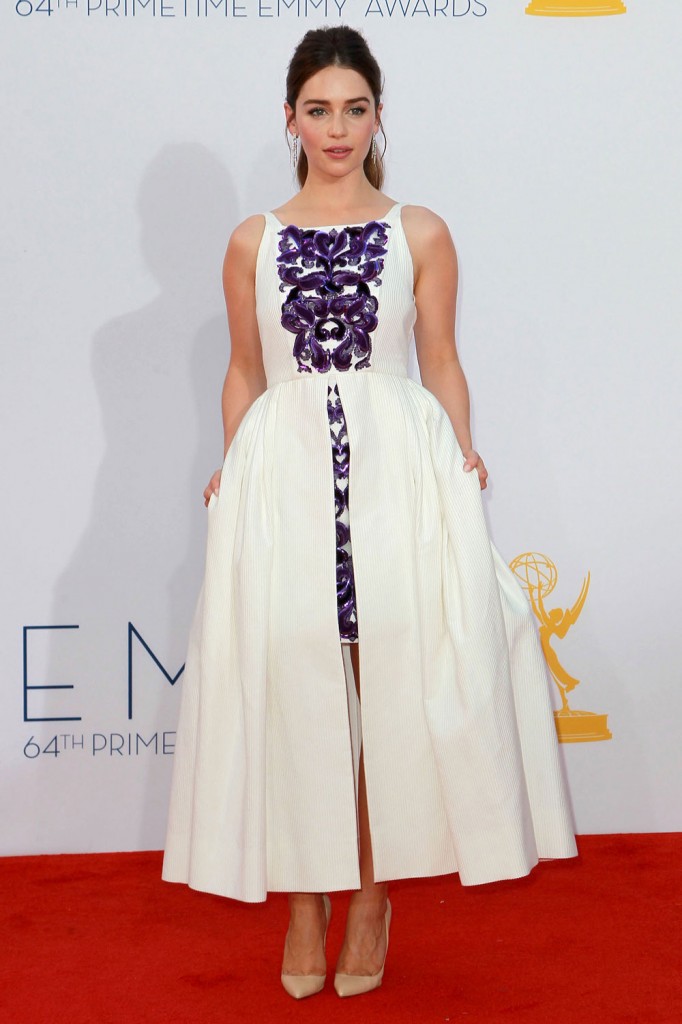 Here she is at the BAFTAs LA Tea on 9-22. She looks so pretty here.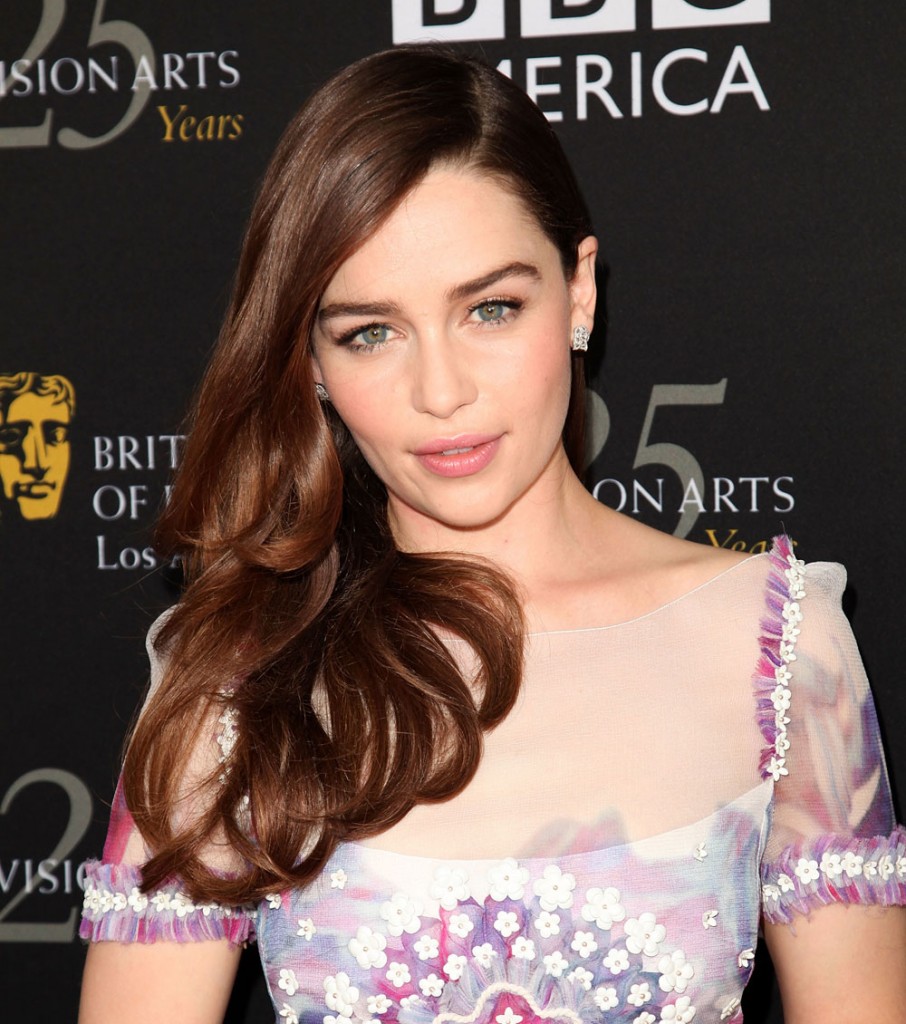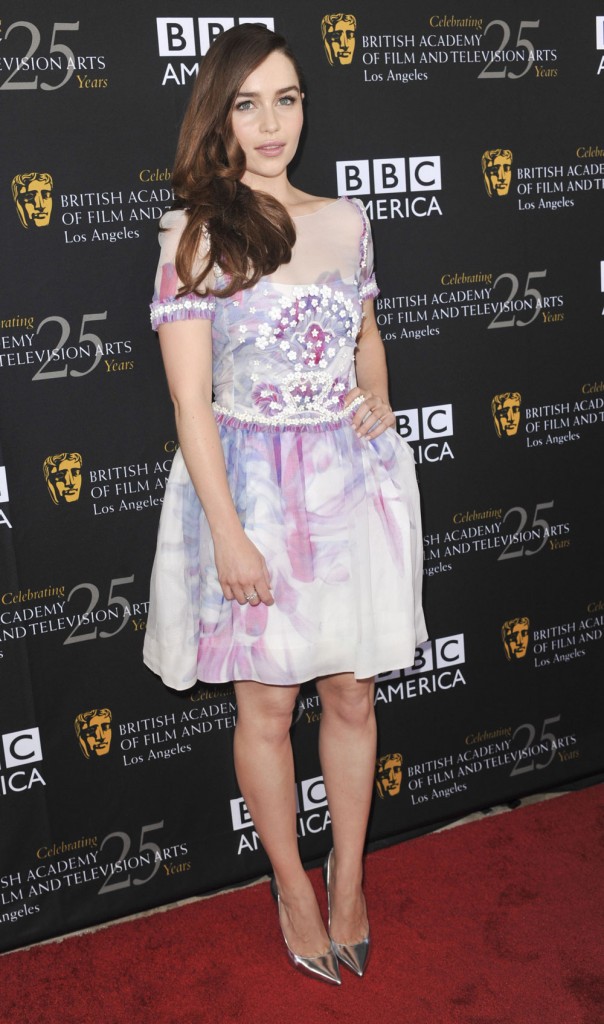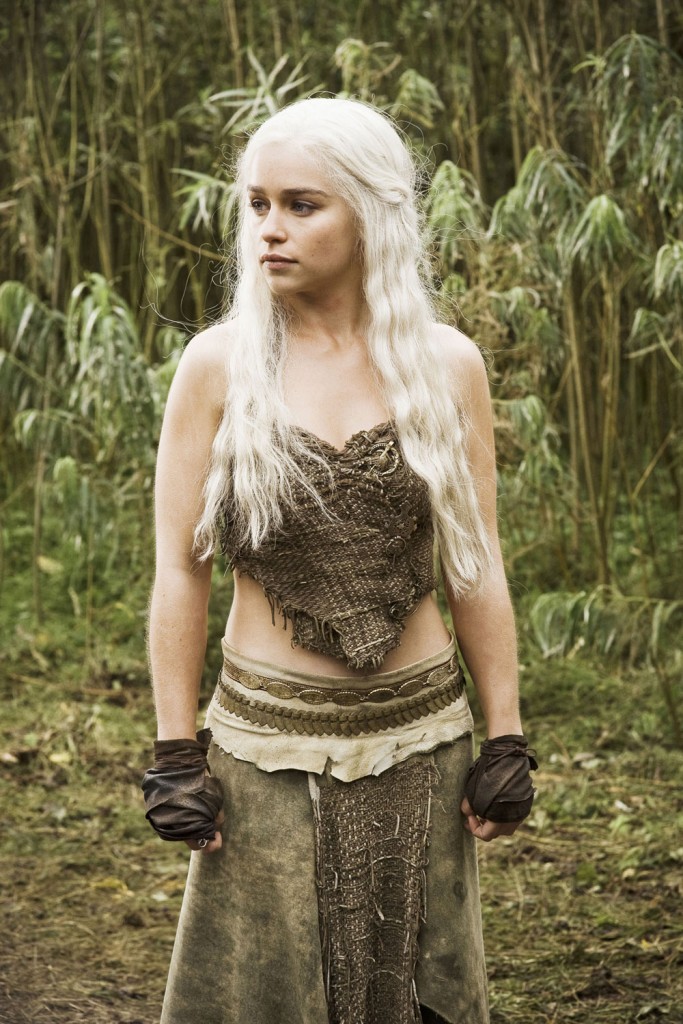 Photo credit: WENN.com, FameFlynet and Instagram