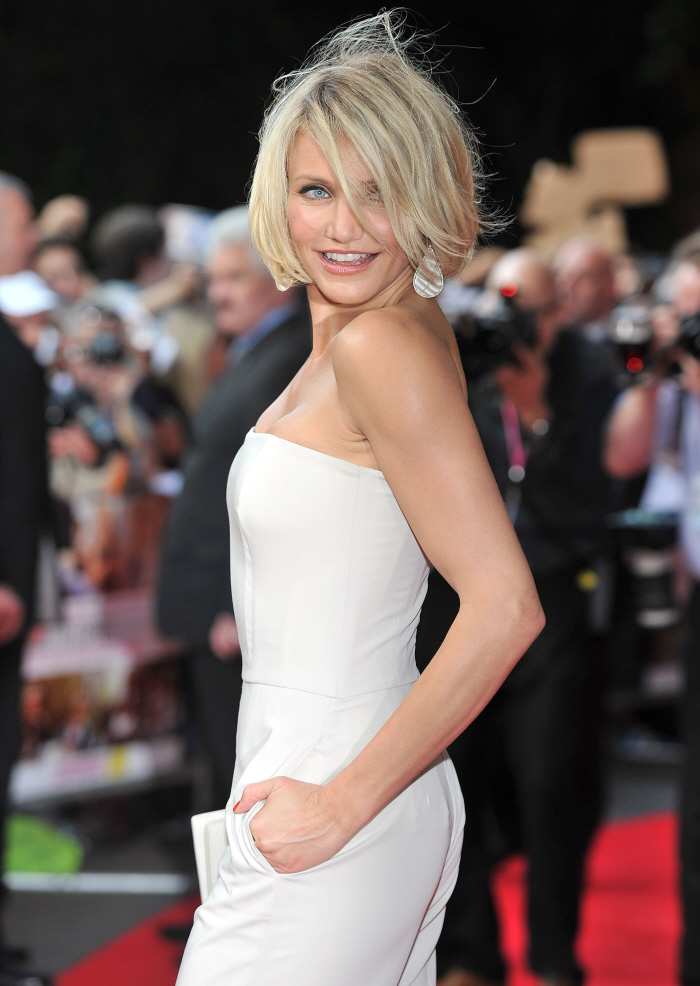 I find Seth MacFarlane (creator of Family Guy, American Dad, and most recently the writer/director of Ted) physically attractive. Go ahead and yell at me. I know, I have it coming. There's something about his sh-teating grin and his rich, smooth voice… he kind of does it for me. But I can separate my dirty, shameful, don't-want-to-admit-it crush from my formal, public opinion of Seth: he's really gross about women. He likes 'em young, and he likes 'em kind of p0rny. He's 38 years old and a regular at the Playboy Mansion. It doesn't seem like he ever has a "steady" girlfriend, just a string of early 20-something chicks falling all over themselves for him (like Alexis Knapp). So what happens when an A-list Hollywood star sets her sights on Seth? What happens when that star is douchebag-magnet Cameron Diaz? Yeah. Disaster.
Poor Cameron Diaz seems to be perpetually unlucky in love! This time Cameron, 39, has her sights set on making funnyman Seth MacFarlane, 38, her new beau, but he is completely noncommittal about it.

"He thinks she's hot and is down to hang out with her, but he doesn't want to be her boyfriend," says an insider. "He's a hotshot now and is having fun playing the field."

Another factor is age – Seth reportedly tends to go for younger girls!
[From Star Magazine, print edition]
Basically, I completely believe every part of this. We know Camy has horrible taste in men, and we know she dates douchebags regularly. And I can see Seth being like, "Hey, I'll hook up with you, sweetheart, but I'm not boyfriend material." And Camy thinks, "Oh, I can change him! If we hang out enough, he'll want to be my boyfriend."
When did we start talking about Cameron like this, incidentally? It was Alex Rodriguez, right? When Camy and A-Rod became a thing, suddenly we were like, "Damn, girl. Get your sh-t together." Anyway, I hope Camy avoids this MacFarlane trap. Go for a nice dude for once, for the love of God.
UPDATE: This curious item appears in Page Six this morning.
Cameron Diaz seems to be back in the dating game following her split with Alex Rodriguez last year. The bubbly beauty was spotted dining with a handsome man at Rao's on Monday. A spy said, "It looked like a date," and when fellow diners asked staff who the guy was, a waiter said, "I guess it's her boyfriend." Spies said Diaz's mystery man was "handsome and athletic" and looked like "Family Guy" creator Seth MacFarlane, but sources said he and Diaz have only briefly met once in the past.
Camy, girl. Just move on! Don't drop these "sightings" into Page Six.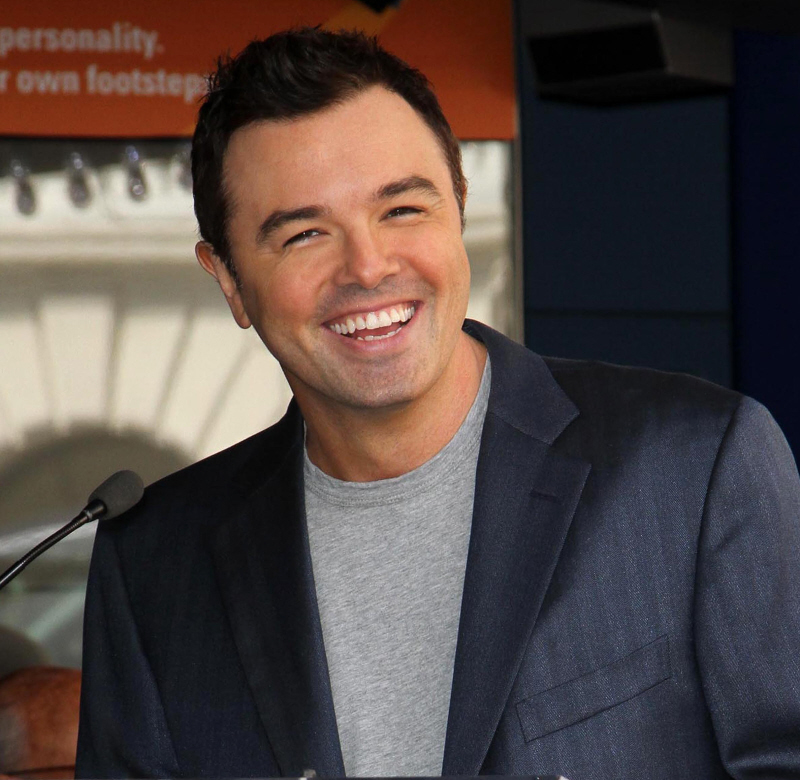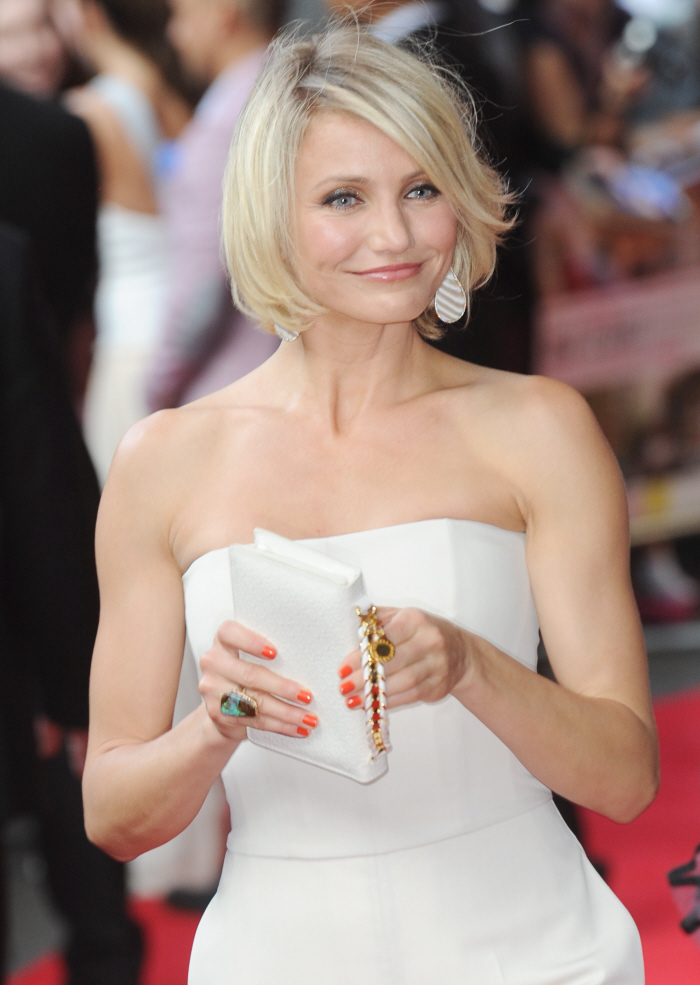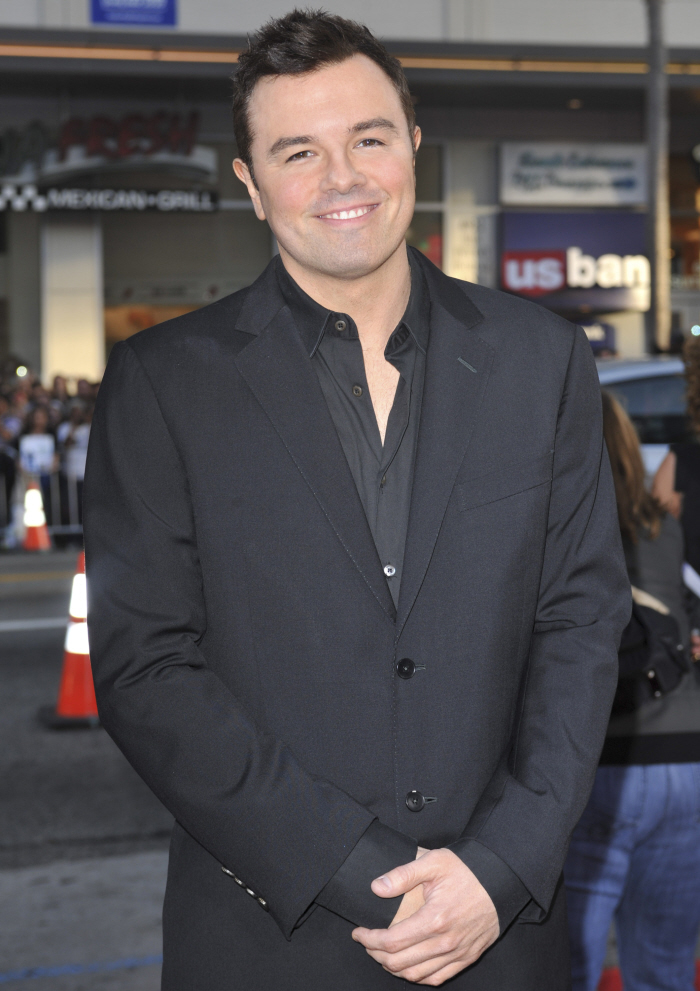 Photos courtesy of WENN.