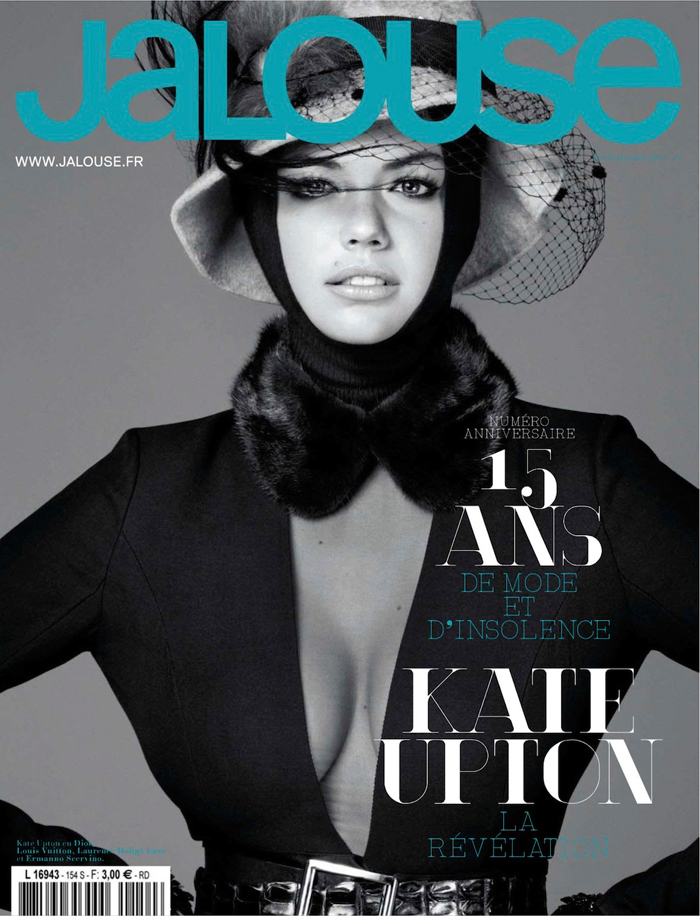 Kate Upton covers the October issue of Jalouse magazine, and I just don't know what to think about this girl's hustle. Obviously, Kate is a very cute girl with a great body that is best suited for GQ spreads, the Sports Illustrated swimsuit cover, and the like. She's also an "actress" who appeared in The Three Stooges (along with Snooki) and Tower Heist, but Kate definitely has a modelling niche. She's the fun girl, the one who merrily dances "The Cat Daddy" for pervy Terry Richardson. She's sexy and not serious and goes well with the lad mag scene.
Oddly enough, Kate has a lot of hustle too beyond just being the latest hot blonde with a big rack. After she was criticized for being too cheap and downmarket for the likes of SI, she responded as such: "People told me I couldn't be fashion, that I'm just an old-fashioned body girl, only good for swimwear. But I knew that I could bring back the supermodel." Now Kate is trying her hand at high fashion with this Jalouse spread. Might I say that this shot is rather spectacular? Don't worry — it gets worse from here.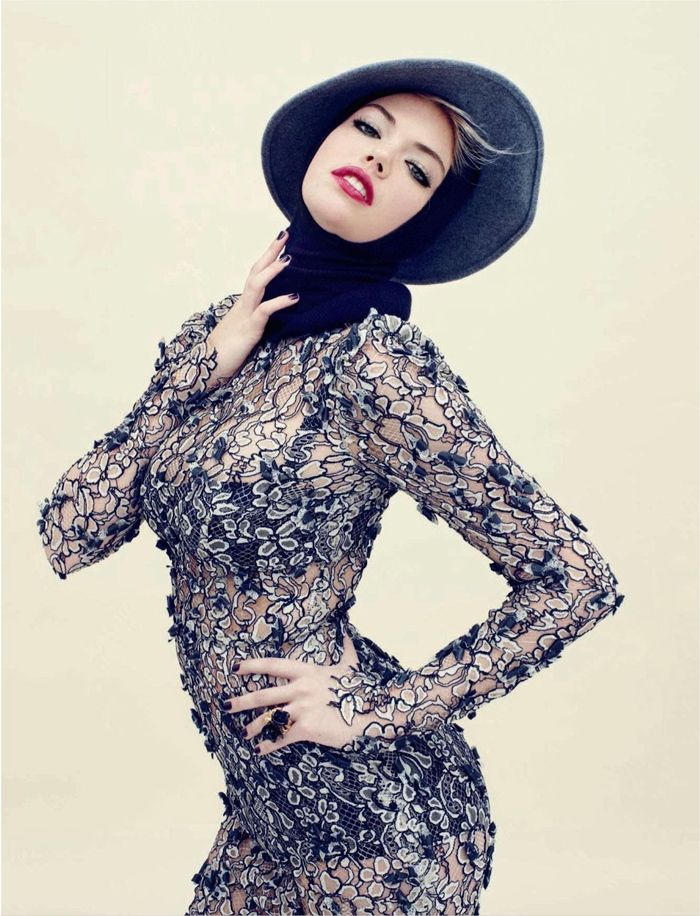 Otherwise, the spread is rather odd with Kate's familiar face peeking out from some outfits that look positively pilgrim-esque. Could it be that we're just not used to seeing Kate Upton all covered up? Or does she really look as ridiculous trying to do "serious" or "high" fashion as I'm fearing? Because she's a lovely, beautiful girl, but this just isn't working.
Photos courtesy of Jalouse